You've probably heard of freight forwarders if you've ever done business overseas. They promise to remove a lot of the stress out of international shipping by handling all aspects of transit and delivery.
They'll usually take care of customs clearance as well. But, do you really need to hire a freight forwarder for your shipment? Is it a waste of money, or is it a good investment?
In this piece, we're going to break down what a freight forwarder does, how their fees are calculated, and where you can find a reputable agency if you need help with your cargo.
What Does A Freight Forwarder Do?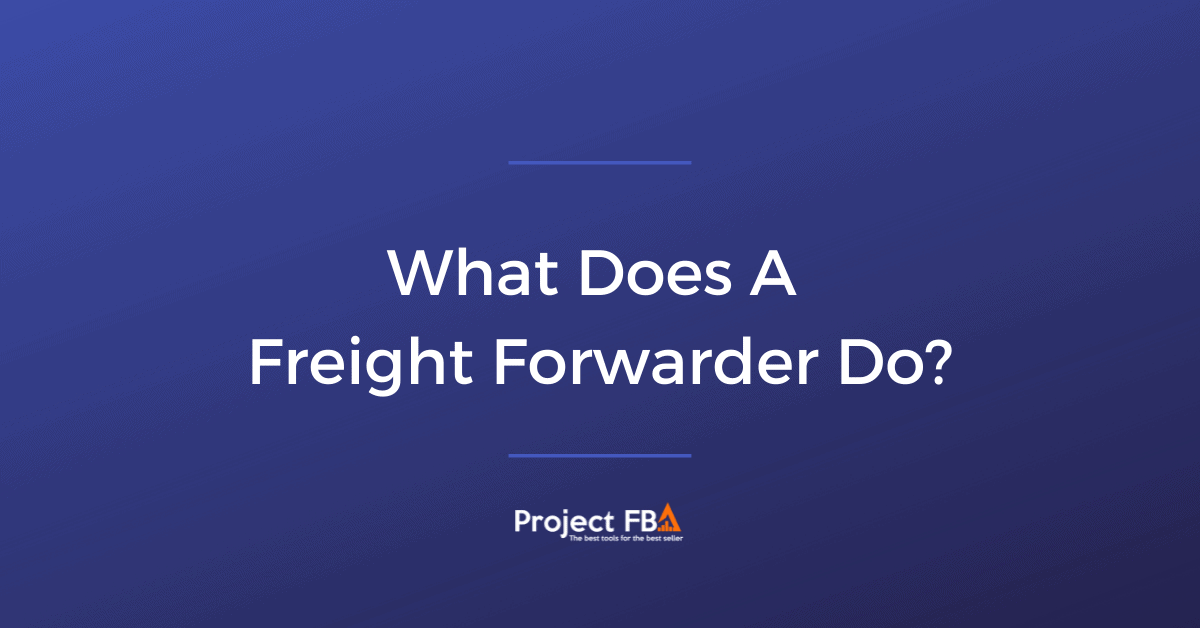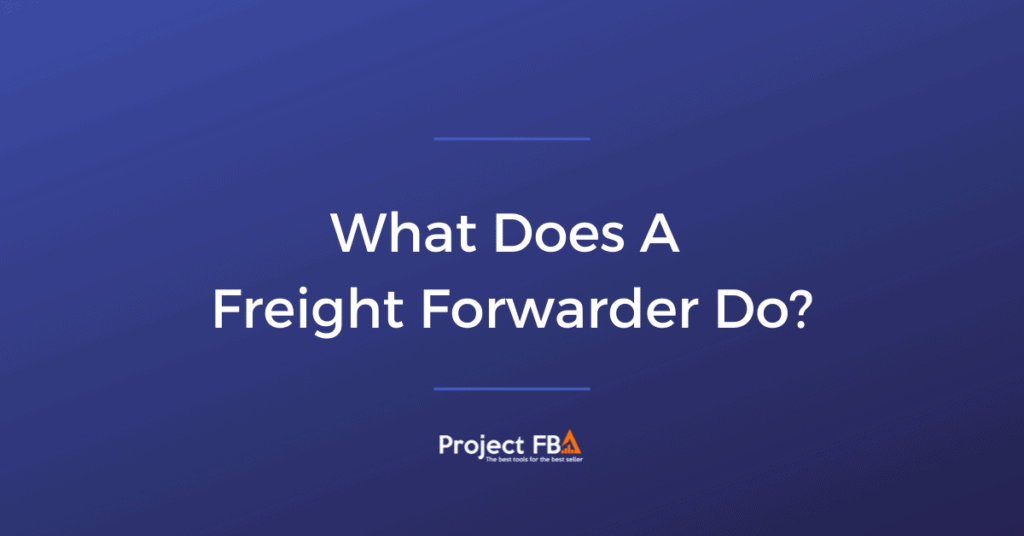 A freight forwarder is a person or company who coordinates the movement of goods from one point to another.
While this may appear to be a straightforward process, a lot goes on behind the scenes to guarantee that the product delivery you anticipate from your supplier arrives safely at your office.
On the other hand, the best freight forwarders will make the procedure look seamless, efficient, and simple.
A freight forwarder, or freight forwarding company, may oversee the shipping and receiving of goods from its place of origin, to your chosen destination.
This can involve arranging transport for your goods, preparing all the relevant paperwork and documentation for your goods, setting up insurance for your delivery, and conducting the haulage and delivery of your goods.
Keep in mind that many marketplaces employ both freight forwarders and customs brokers.
Customs brokers are in charge of the import and export aspects of international shipments, as well as commodity codes and EORI laws, whereas freight forwarders are in charge of the logistics.
Although many freight forwarders may also serve as customs brokers, assisting you with the entire logistics and customs procedure.
Frequently, the freight forwarder does not carry out many of the steps mentioned above. Local haulage, for example, is typically outsourced to a partner in your supplier's neighborhood.
A freight forwarder, however, is valuable and often utilized since they have contacts all over the world who may assist them in finding the right person for the task.
Freight forwarders assist shippers by negotiating freight charges with ocean carriers on their behalf, booking cargo space onboard ocean vessels, arranging cargo insurance, arranging transportation and labor, inland haulage of goods from the customer's warehouse to the port, temporary storage if needed, cargo consolidation, shipping, and customs documentation preparation, and export papers.
Depending on the type of cargo to be exported, such as prohibited items or particular types of food, they may also be required to interact with other government agencies.
Why Would You Use A Freight Forwarder?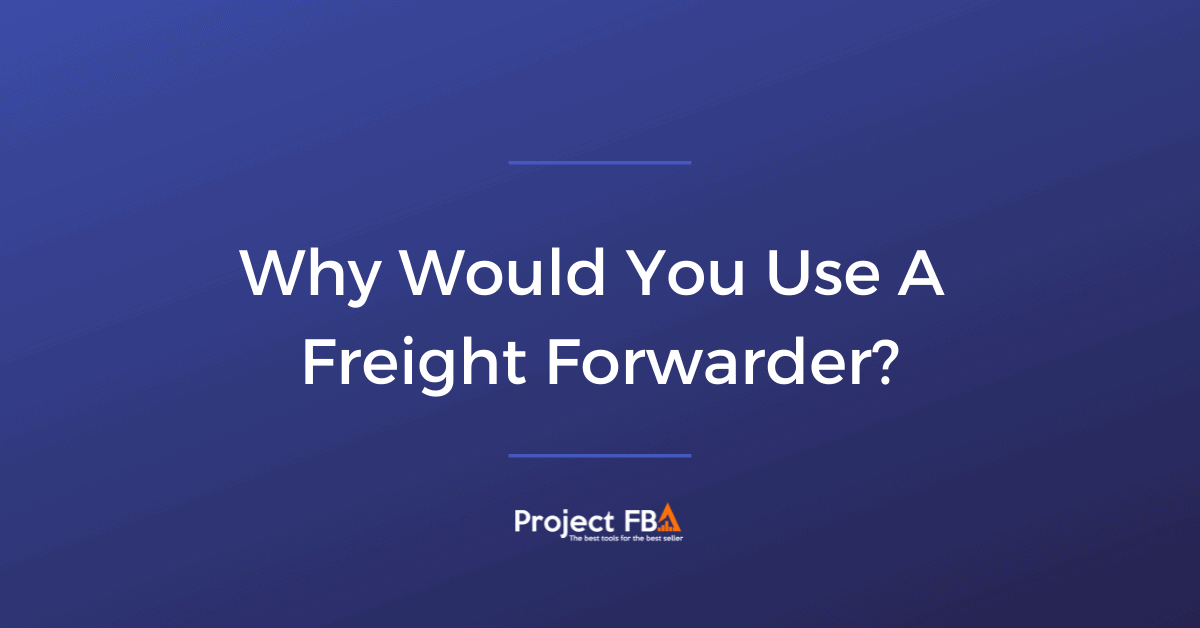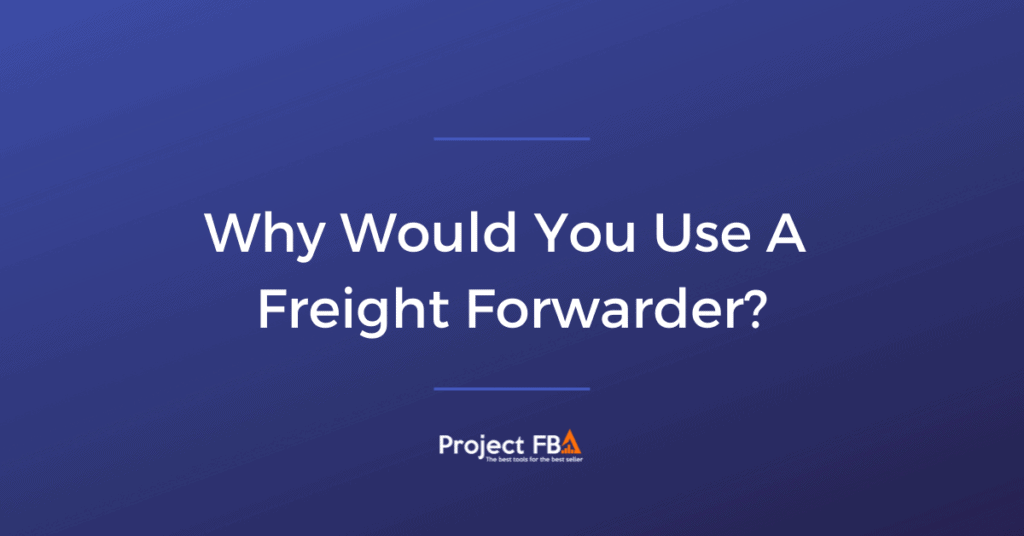 There are several advantages to using a freight forwarder, or freight forwarding company. Instead of dealing with several haulage and freight companies, you'll just have to deal with one person to get your goods organized.
Many freight forwarders specialize in import/export paperwork and can help you navigate the often complex processes. Thanks to their local relationships, freight forwarders may find service providers all over the world to fulfill your shipment.
Shipping, transportation, and warehousing costs may all be negotiated with the aid of freight forwarders.
Using a freight forwarder may be a sensible alternative if you're new to importing, dealing with a supplier in an area where you're not well connected, or just want the import process to run as smoothly as possible.
Read more: How to ship your inventory to Amazon warehouses.
How Much Does It Cost To Employ A Freight Forwarder?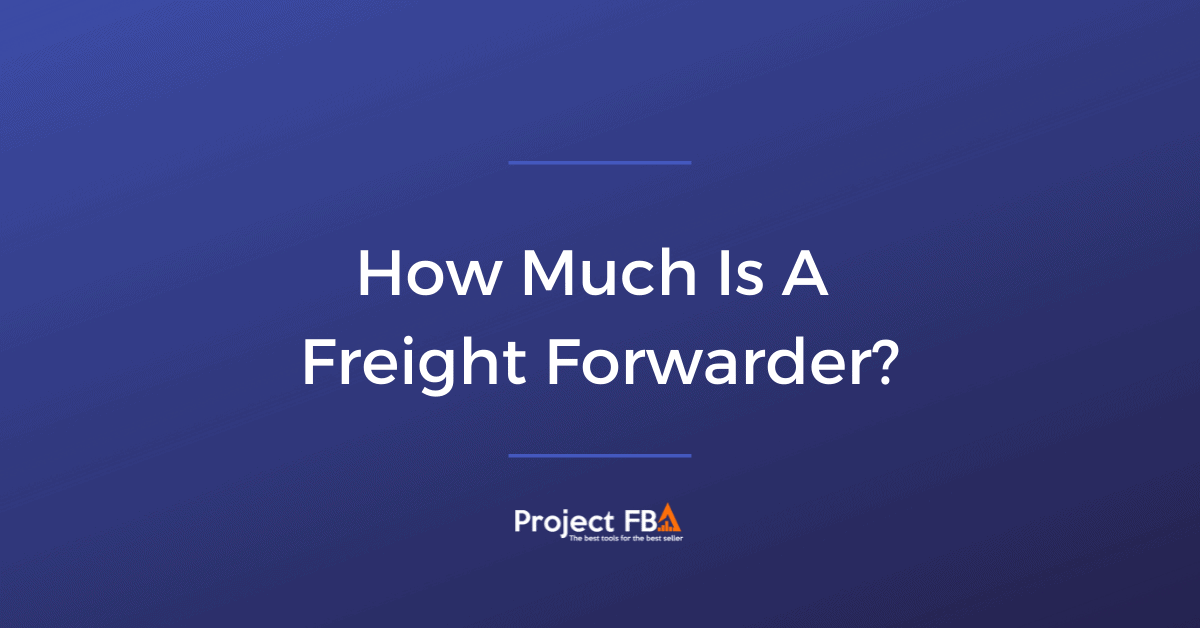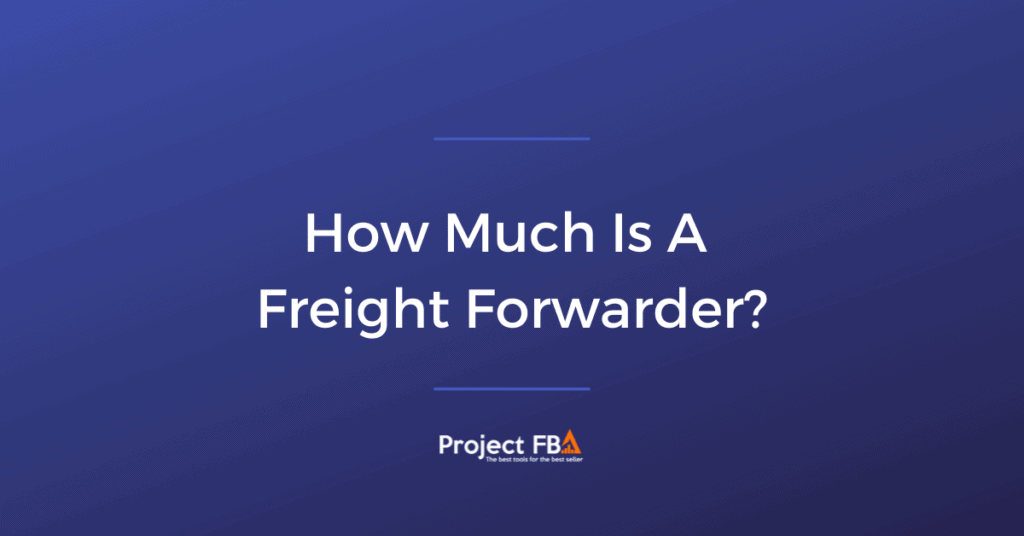 When you hire a freight forwarder, you'll usually settle on a quote for the entire end-to-end process of transporting your shipment from its origin to your store or warehouse.
This gives you the peace of mind that you know how much you will expect to spend, and what resources might be required for your transaction.
It's essential to get an itemized quote from your freight forwarder so you know exactly what is and isn't included. The primary function of a freight forwarder is to manage the transportation arrangements for your shipment.
Many, on the other hand, will handle all aspects of customs clearance. It's essential to know what services your chosen provider can provide. After that, you may evaluate pricing objectively before signing a contract with your favorite vendor.
Freight forwarders will often quote you for transport costs, product-specific costs, packaging costs, storage costs, documentation costs, insurance costs, and administration costs, among other things.
Transportation charges include hauling to a port or airport at the supplier's location, air or sea freight, and local transit in the UK to get to your delivery destination. Costs can be calculated using cargo weight, volume, or both.
Depending on how your items are delivered, they may need to be palletized or packed for air freight, which would be covered by the packing fees.
Very heavy goods may require the use of a crane, perishable products may require refrigerated delivery, and hazardous chemicals may require specific precautions and licenses.
Is Freight Forwarding Right For You?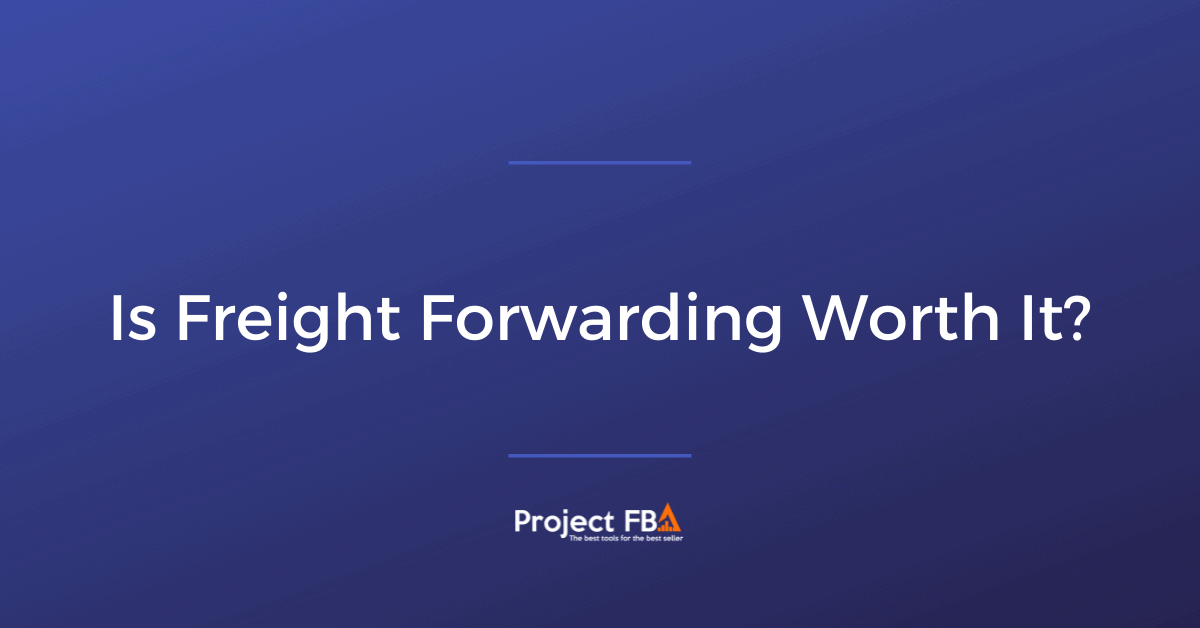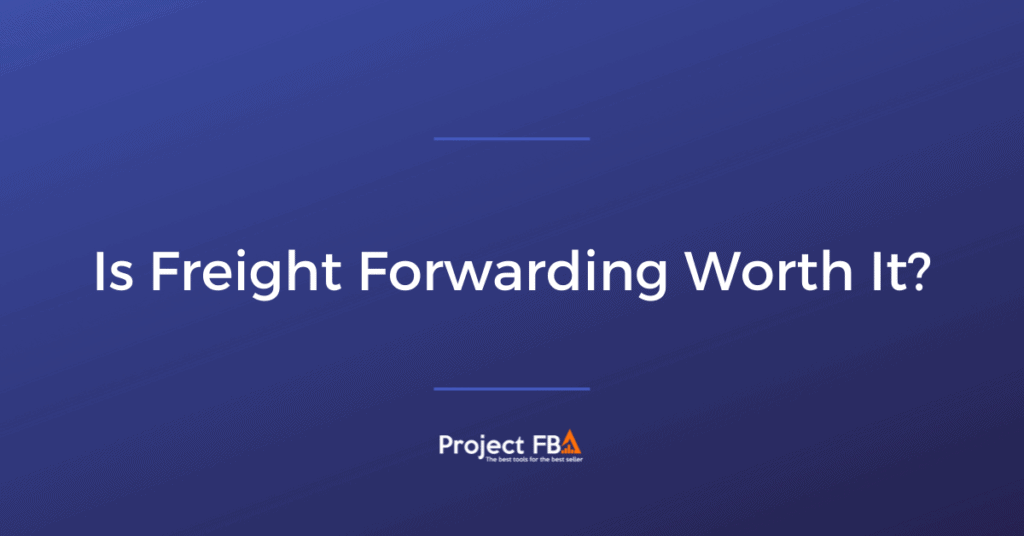 If you're new to importing, working with a supplier in an area where you're not well connected, or just want the import process to go as smoothly as possible, using a freight forwarder may be a smart option.
You may feel more confident about doing it alone if you have a better understanding of your suppliers' export and import procedures, as well as if you can establish a network of local haulage companies and sea or air freight providers.
It's important to be informed that you can employ a customs broker in some markets. They'll handle the paperwork for customs, but not the transportation issues.
If you already have contacts with local transportation companies but are unclear about the customs laws that apply to your products, this may be an alternative.
The world's major freight forwarding companies include DHL, Kuehne + Nagel, DB Schenker, DSV, and Sinotrans. These are good places to look if you want to get a feel of what market rates you could expect to pay.
A freight quotation calculator is an excellent place to start since it may offer you a variety of options from several suppliers to help you get a feel of the cost for your unique cargo.
You'll just have to enter your shipment's information once, and the site will locate estimates that match your needs.
It's important to double-check each freight forwarder quote's breadth and perform some due diligence research. As previously said, not all freight forwarding companies are properly regulated, so be sure the quotes you get are from a reliable source.
Final Thoughts
The life of every entrepreneur is stressful, but those in the import/export sector, who must deal with suppliers from all over the world, have it much more so.
Using a freight forwarding service may help you relax since you'll know that a professional will handle the transportation, shipping, and even customs formalities for your goods.
You may then concentrate on growing your business, safe in the knowledge that your cargo is in good hands.
Individuals inexperienced with international trading may find the paperwork, procedures, and restrictions involved in shipping their goods daunting. When you import and export items, you don't have to deal with the hassles and stress of international shipping.
Freight forwarding firms may be able to handle these tasks for you.
While it may appear that engaging a freight forwarding company for top-tier services is an unnecessary extra cost, freight forwarders offer a variety of services and may help you save money by ensuring that your products are transported safely and efficiently.