The importance of monitoring your competition when selling on Amazon cannot be overstated. However, this process can be time-consuming and manual, often requiring a significant investment of resources. In an exciting development, Helium 10 has introduced an advanced feature that could change the game – the Competitor Insights Dashboard.
The Power of Competitor Insights Dashboard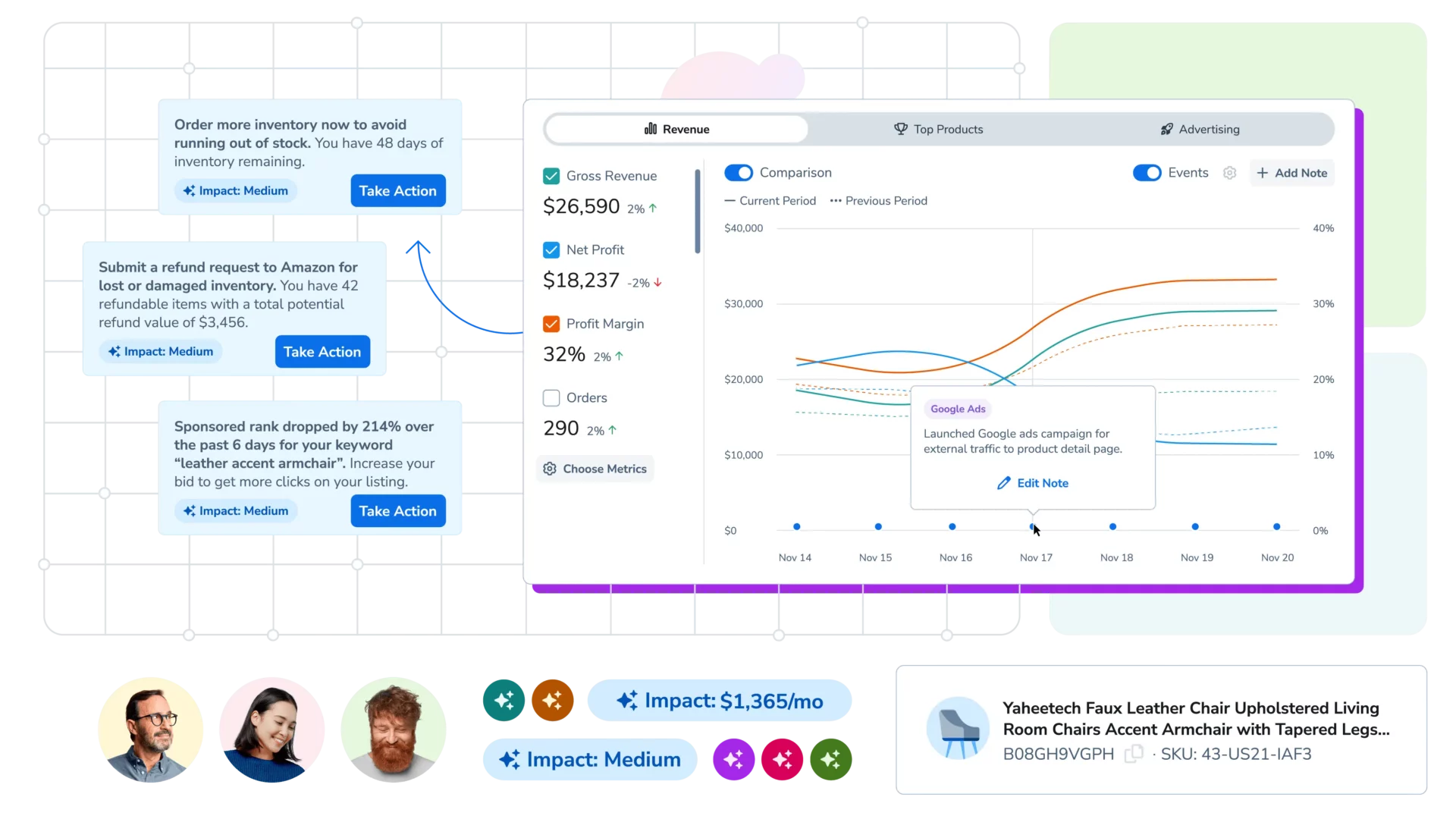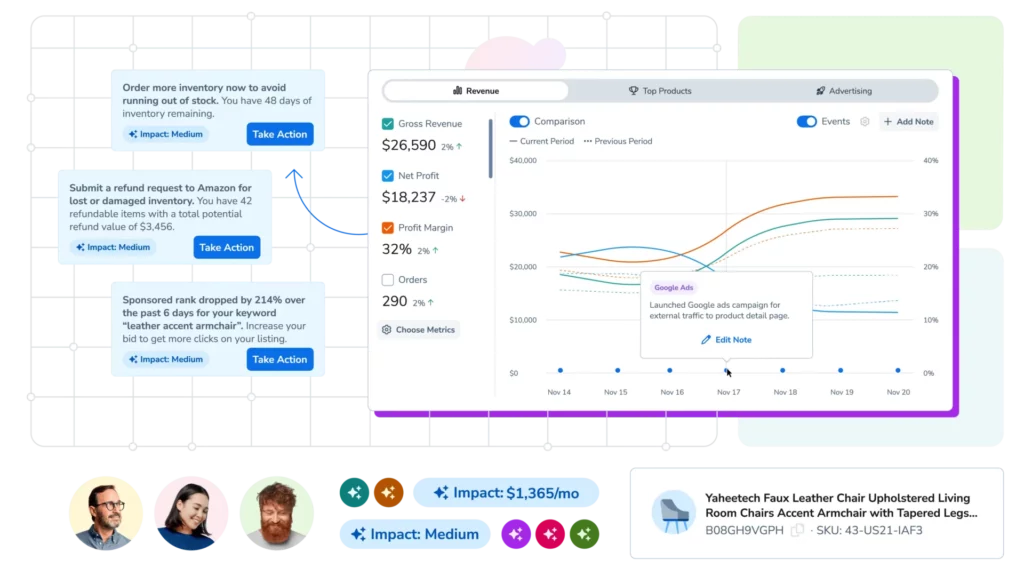 The Competitor Insights Dashboard by Helium 10 offers an avalanche of insights into your competitors' activities. Imagine receiving alerts whenever your competitor raises or lowers their price, changes their product images, or alters their title. No more investing in resources to constantly monitor your competitors' daily activities.
Additionally, if your competitor is running a lightning deal, offering a coupon, or having a special sale, you'll receive an alert. This immediate insight enables you to decide whether you should match your competitor's strategy or not. While monitoring these activities is not new, what changes the game is the level of automation Helium 10 brings in.
Imagine having hundreds of ASINs and monitoring 300 competitors for each of those ASINs every day. Such a task could be mind-numbing and resource-draining. But with the Competitor Insights Dashboard, you won't need to do this anymore. The tool notifies you when these changes occur, allowing you to focus on more strategic decisions.
Keyword Level Monitoring
One of the standout features of the Competitor Insights Dashboard is keyword level monitoring. It is recommended to occasionally run Cerebro, Helium 10's reverse ASIN lookup tool, on your listing compared to your competitors' listings to see if they're ranking for any new keywords organically or bidding high on specific keywords in sponsored ads that you're not indexed for.
With the new Insights Dashboard, you will get notifications if your competitor is getting sales from a keyword they're ranking for, especially if you're not ranking or even indexed for that keyword. It can also suggest adding the keyword to your product listing, with the potential for ChatGPT to create a new bullet point based on that.
This level of detailed and automatic insight into your competitors' keyword strategies is a powerful tool for staying competitive and on top of your market.
Requesting User Feedback
Helium 10 is eager for user feedback to understand what other kinds of insights would be beneficial. This includes feedback on the kind of notifications you'd want to receive about your competitors. Some already planned features include notifying you if their BSR (Best Seller Rank) changes by a specific percentage or if their review velocity changes significantly.
The aim is not to provide entirely new data points that no one has access to but to automate the strategies you're already employing. The goal is to save you time and effort by automating these tasks, giving you more time for strategic decision-making. Users can provide feedback via a button at the top of the dashboard labeled 'send feedback'.
Additional Features
Other features to look forward to include a new 'profitability' metric that alerts you if your sales or conversion rate drops by a certain percent, or if your sessions go down. This information is beneficial because it eliminates the need to constantly check these data points manually.
With all these new features coming to the Insights Dashboard, it's clear that Helium 10 is committed to continuously developing its platform to better serve its users.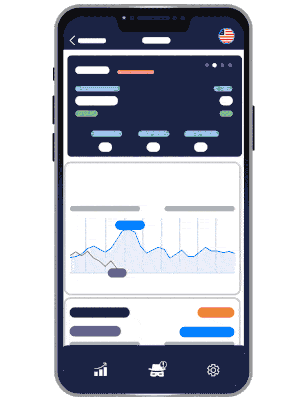 SIGN UP FOR HELIUM 10
Get 20% OFF your first 6 moths or 10% OFF every month
Takeaways
Helium 10's Competitor Insights Dashboard is an exciting tool that promises to revolutionize the way Amazon sellers monitor their competitors. It aims to automate many of the tasks that sellers are already doing manually, saving time and freeing up resources for strategic decision-making. As Helium 10 continues to develop and refine this tool based on user feedback, its value and effectiveness will only increase.
However, Helium 10 needs your help to make this tool as beneficial as possible. They're requesting users to dive in, experiment with the new features, and provide feedback. With your insights and their advanced AI capabilities, they hope to automate more processes for you, leaving you with more time to focus on strategic decisions that drive your business forward.
Frequently Asked Questions
How does the Insights Dashboard differ from traditional competitor monitoring tools?
What sets the Insights Dashboard apart is its high level of automation. Instead of manually tracking competitors' daily activities, users receive automatic alerts on key changes, allowing them to focus on strategic decision-making.
Are there plans to add new features to the Insights Dashboard?
Yes, Helium 10 is continuously working on adding new features based on user feedback. Some upcoming features include notifications about significant changes in competitors' Best Seller Rank (BSR) and review velocity.
Will Helium 10 provide entirely new data points that no other tool offers?
The aim isn't necessarily to provide entirely new data points, but rather to automate strategies that sellers already employ. This automation saves time and offers insights in a more streamlined and efficient manner.
Is the Competitor Insights Dashboard suitable for Amazon sellers with large portfolios?
Absolutely. The dashboard is designed to handle the monitoring of hundreds of ASINs and their respective competitors, making it particularly beneficial for sellers with extensive product ranges.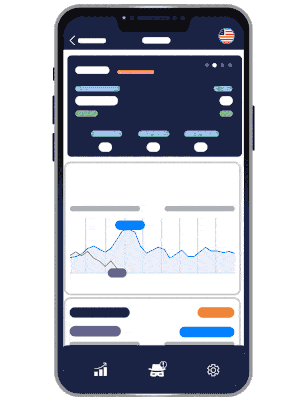 Start your Amazon seller journey with the most in-depth and detailed keyword research tool