Introduction
Buying via Amazon is certainly not new to any of us, but a whole new picture indeed arises when you talk about selling.
If you are pondering over whether selling on Amazon can make you earn sufficient profits, you might be on the correct hunch.
Amazon alone has a whopping 200 million Prime members worldwide, and the number keeps on growing every day. It means you have the grand opportunity to directly market and sell to more than 200 million people on the platform alone.
In 2019, Amazon gave all the small business owners hope by releasing a press release in which they mentioned that small businesses on Amazon sold 4,000 items per minute. Studying these impressive numbers, it is evident that retailers worldwide want to list their products on Amazon.
However, since every coin has two sides, it is your responsibility to see all the pros and cons of selling on Amazon.
Luckily, we have compiled a thorough write-up that can help you see the whole picture before diving into it.
Reasons to sell on Amazon as a business owner.
Before looking at Amazon's structural pros and cons, we wanted to include this list that talks about the most important reasons why you should become a seller on Amazon:
Opportunity To Work From Home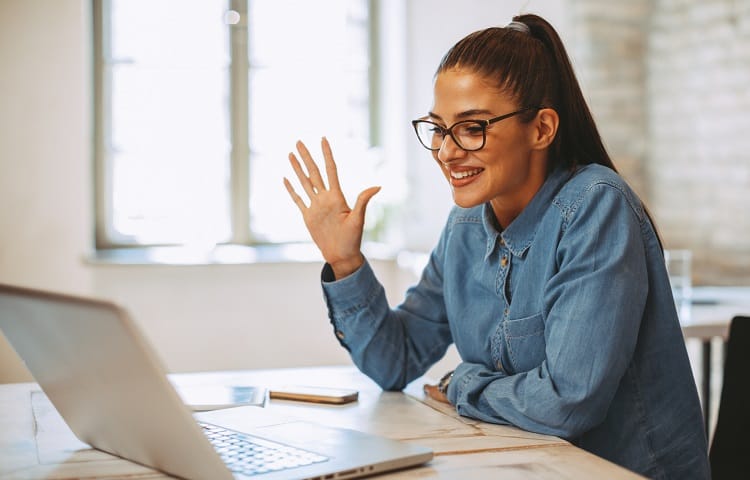 With the given environment and people's changing opinions, many individuals enjoy working from home.
However, if you consider opening a brick-and-mortar store, it becomes nearly impossible to manage the business by sitting at home.
With Amazon, you have the freedom to work from home without the issue of stepping out of the house.
Great Passive Income Source
You can become an Amazon seller even when you have a full-time job. Listing your products online can be an excellent way to earn a considerable passive income.
All you have to do is have a little knowledge and a systematic way to arrange your schedule.
Easy Entryway
Sellers enjoy the ease of entering Amazon's seller programs. Several dedicated programs like Amazon FBM, FBA, 3P, Private label, and Amazon Vendors help sellers choose the right plan for their listings.
Any person with the proper knowledge can enter the program of their suiting and start listing the products.
Pros of selling on Amazon
Relatively Easy To Start On Amazon Marketplace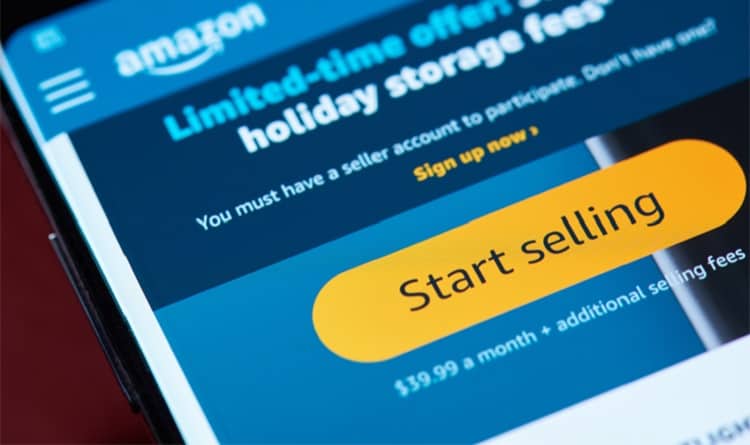 It is exceptionally straightforward to get started as a seller on Amazon. You do not have to worry about setting up your website and starting from scratch.
Amazon makes it easy to start selling your products to a considerably large audience pool without any infrastructure. You will only have to create the product listing, send the inventory to an FBA warehouse, and voila, you are in business.
Since there are little to no difficulties entering the market platform, one can start selling from day one without investing any extra money. Always remember that you have to wait until Amazon comes to your business to become a Vendor.
To become a seller, you can fill out the documentation and start preparing yourself for the orders. You can become a seller under these two categories:
An Individual Seller who gets limited to 40 references
A Pro-Seller who can sell and list more than 40 products with additional advantages.
No Trouble Of Stocking
Amazon has a whopping 175 Fulfillment Centers all around the globe. After becoming a seller, you can directly ship your products which get stored in your inventory.
As soon as you receive the order, they do the packaging and send it to the customers. This way, as a seller, you can focus on your products and worry less about the stocking and inventory.
You can enjoy this service by registering for the Amazon FBA program. In return, Amazon charges a small amount and allows you to qualify for Amazon Prime.
The Prime logo can become a huge driving factor for your business and, ultimately, the sales.
Brand recognition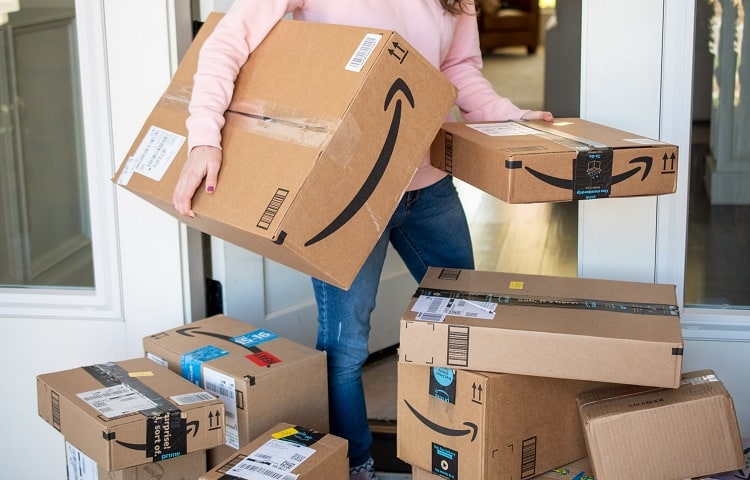 Compared to eBay, people are more drawn towards Amazon and think of it as a symbol of trust.
You can easily leverage this recognition to increase your profit by selling on Amazon. This global brand recognition helps you get more customers each day.
In addition, you are bound to top the search list if you follow all the regulations and pay close attention to your reviews, products, and listings.
Soon, with popularity and good ratings, your product listing will automatically get placed in the top searches with an Amazon choice banner.
Flat Marketing Costs
Considering the already existing consumer base, you as a seller can easily piggyback on Amazon's massive client base.
If you were to sell via any traditional business model, you would have to pay to reach a few customers. With such an extensive potential buyer base, a seller can attract thousands of clients with accurate and consumer-friendly listings.
Many sellers have the fortune to sell their products from day one, depending on the niche and density of the listing's category. That said, one can very easily attract and sell products without even spending a single dime on marketing.
We highly advocate utilizing marketing tactics to increase your sales. To do so, you can advertise directly on Amazon if you have the budget. You can opt for any one of the following advertisement channels:
Sponsored Brands
Sponsored Products
Lock Screen Ads
Sponsored Display
Fraud protection
Since Amazon directly takes care of the payments and refunds, you as a seller are entirely protected from getting scammed.
Furthermore, as a seller, you are bound to receive your part of the commission without any delay. This security net lets the seller become tension-free of the payments and frauds.
Even if you encounter forgeries like fake orders, the team pays attention and bears all the loss.
Possible International Expansion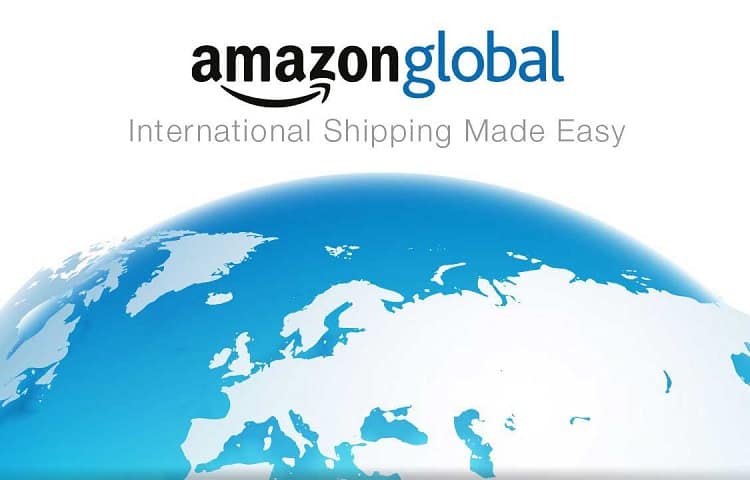 Amazon has become a globally trusted platform ensuring sellers can sell their products in the international markets.
Amazon has launched 13 sites for 13 countries but surprisingly ships to over 100 countries without any inconvenience. Most shoppers are always searching for new items that aren't readily available in their countries.
Such Amazon customers are willing to pay the extra shipping charges to access the product. If you are a seller of decor or handmade goods, it can highly work in your favor. You can quickly post a listing and let the orders flood in.
Amazon takes care of the local payments, shipping operations, localized customer support, and logistics. Suppose you are a seller based in Japan but wish to increase your customer base to the US; in that case, you can:
Decide all the places you want to expand.
Quickly register in the market and create a perfect listing of each product.
Create or go through the plan for shipping/ fulfillment.
Use Amazon's various tools and dashboards to manage the sales and keep the inventory stocked up.
Excellent For Sellers With Unique Products
It is universally established that Amazon is swaddled with competitors, for example, sellers from popular niches. Since many sellers sell the same item, you have to reduce your price to get sales.
But this isn't primarily viable if you are selling your products on an already low mark-up. With the Amazon commission and listing charges, you will be left with little to no profits.
Therefore, Amazon is an excellent platform for selling unique products that aren't readily available in the market. No wholesaler meaning no one has the opportunity to buy in bulk and start listing next to you.
You get to decide the market price and lead the listings. We highly recommend selling such products as they would surely help you retain a healthy commission even after distributing the profits with Amazon.
Cons of selling on Amazon
Unscrupulous Stealing Of Your Listings
Many times, sellers can steal your listing and post counterfeit products under a real ASIN. This scam not only takes up the seller's sales but ruins the rank by getting negative customer reviews.
Even if the problems get solved, the reviews stay on the original listing, making it challenging to sell authentic products. Many listings sell the same product at a considerably lower price, usually because they are fake.
Any potential customers would think twice before ordering anything from the entire category because of a few fraud sellers. This stealing of listings or posting counterfeit product listings is one of the biggest cons.
Dense competition and high commissions
Amazon has a highly saturated market when it comes to popular categories. The surge of new sellers has slowed down the business of even veteran sellers.
Therefore, you need to look into the market before listing. Apart from the dense competition, Amazon charges a high commission, and sometimes the free deliveries cut into the sellers' profit margins.
Sellers who do not receive a lot of orders usually incur losses and decide to delete the listings.
Therefore, sellers should be wary of the high commission that Amazon charges along with the market competition. They are usually better off selling unique and individual products without any competition.
But one should remember that selling a new product would be handy only for a few months, as once a thing enters into the market, people are ready to create knock-offs, which would later affect your listings.
Amazon Competes With Their Sellers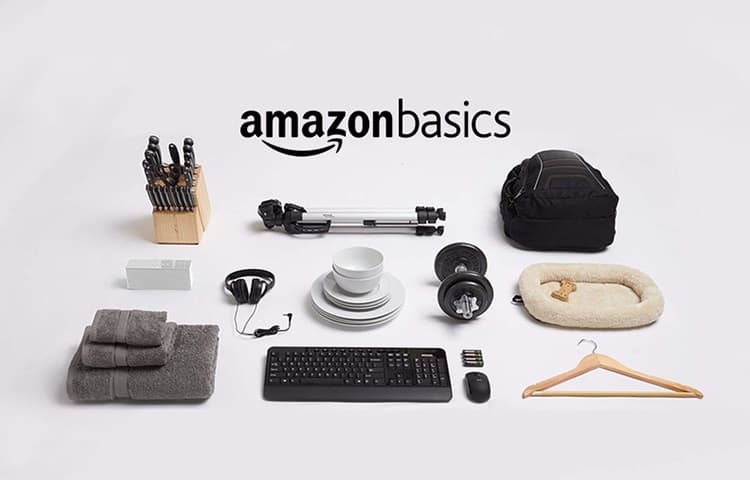 Amazon has several times been accused of using its top-selling merchant's data to replicate similar products.
You must have noticed their new program of Amazon Basics, where they have consumed a large market by duplicating and selling products that already exist in the market.
Amazon Basics has made a more significant impact on the sale sheets of the sellers than anyone can imagine. Furthermore, consumers tend to trust Amazon instead of private sellers, which has benefited Amazon since day one.
Comparatively Complex Data Feed System
Sometimes, it can become a handful to manage the entire data system, especially since they expect it to follow their guidelines. For example, Amazon needs to receive all updated data every single day.
Since Amazon has strict and specific requirements, merchants usually need to create their own Amazon feed from scratch. Apart from this, all the products should have ASIN numbers, and the uploads should get down through Amazon-API.
Usually, connecting to an API needs technical development, which is both complex and costly. A seller would have to pay attention to all these while keeping a tab on the inventory and listings.
Do pros outweigh cons?
Yes, the pros indeed outweigh the cons. Every business model on the market has its fair share of pros and cons. In the same way, Amazon also has a solid list of pros and cons.
While many people would think of choosing traditional business models, sellers who do not want to spend a lot of money and wish to have a safety net are more than welcome to join the Amazon platform.
One should not fear the cons or think of them as setbacks; instead, you can learn about these cons and create a foolproof plan. If you are a luxury brand, consider going via the regular and traditional business model since luxury items do not sell well on this platform.
On the other hand, if you are a small business, we highly encourage you to ask yourselves the following questions before becoming a part of Amazon's family.
Can I strictly comply with Amazon's rules and regulations?
Can I be flexible and competitive about the prices?
Can I constantly put in efforts to change my marketing strategy?
Can I afford to share my profit with Amazon?
Can I sell something that doesn't have a lot of listings?
If your answer to the above questions is yes, we urge you to start listing your products on Amazon today.
Conclusion
We hope our guide discussing the pros and cons of selling on Amazon was insightful and helpful.
Ensure your marketing plans involve flexibility as Amazon keeps changing its regulations and listing algorithms. If Amazon does not turn out to be your platform, worry not.
There are many options like eBay or Etsy. You can even begin selling your products on your website with a host like Shopify.