Hello to our Amazon FBA comrades! We've all basked in the glory of July's Prime Day for ages, but guess what? There's a new player on the block—the Amazon Prime Day October Extravaganza. If you're setting your sights on this gold mine, we're about to serve you a treasure map based on our time in the trenches.
First, a brief history lesson. Amazon reckoned one Prime Day wasn't dazzling enough (and we couldn't agree more!). So, they spiced up the year with an October bonanza. Enter the Prime Big Deal Days, which made a glamorous debut in 2022. Since its curtain-raiser, it's become the must-attend fall event for bargain hunters and us FBA sellers. Consider it the prelude to the grand opera of Black Friday.
Don't mistake this for just another day on the Amazon calendar. It's more of a clarion call signaling the start of the shopping fiesta. With Prime's reach stretching over 19 countries, this is your VIP ticket to a global marketplace.
Curious about why this October sensation matters to us?
Let's hop into our time machine. Prime Day, since its inception in 2015, has been nothing short of a retail titan. Cast your minds back to 2020 when our community of third-party sellers raked in a cool $3.5 billion during Prime Day.
With this October jewel in the crown, it wouldn't surprise us if our profits break new records. If you were in the Amazon arena last year, you'd have felt the adrenaline rush reminiscent of a summer's Prime Day—with a hearty 40% surge in sales. And the audience? It's gargantuan! We're essentially hosting a global shopping jamboree. But beyond the immediate cha-ching, it's a golden ticket to spotlight our brands on the world stage.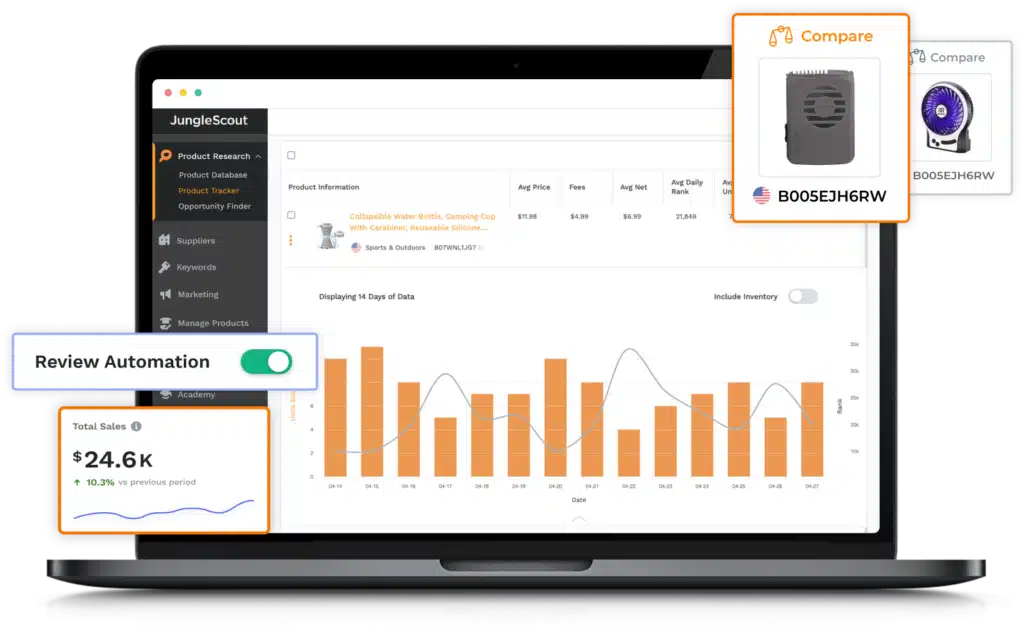 Want to boost your profits and streamline your Amazon FBA business?
Get 80% OFF on JungleScout and take your business to the next level today!
Alright, time for some real talk: gearing up for this monumental affair
Inventory Mastery
This is the heartbeat of our FBA universe. Let last year be your North Star. Those products that seemed to have wings? Reinforce your stocks. But, and this is crucial, don't drown in excess. Overstocking is a slippery slope. Though it's prudent to have ample of what sells, a mountain of languishing stock can bleed resources. Seek harmony. Make your calls rooted in data and the tides of consumer desires.
Showcasing Your Listings
Visualize your Amazon listings as your storefront. The sharper and more appealing they are, the bigger the crowd they draw. Here's my cheat sheet:
Sculpt product titles like an artisan, ensuring every character earns its spot.
Crisp images are your sales pitch. Make them count.
Given the gravity of the October Extravaganza, sprinkle in those "Prime Day Deal" tags judiciously. It's akin to rolling out the red carpet for the Prime Day aficionados.
Spotlight on Promos
In the sprawling universe of Amazon, how does one claim the limelight? Here's the trick: Lightning and Spotlight Deals. Think of them as those towering billboards, beckoning travelers from miles away.
From our war chest of strategies, these deals are like honey to bees, drawing potential buyers. While there's a cost, envision it as a calculated gamble. The heightened visibility snowballs into increased sales, glowing reviews, and devout brand followers. It's a tactical play that pays off handsomely.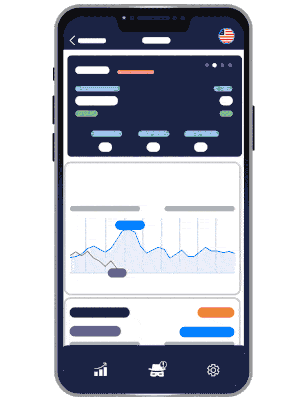 SIGN UP FOR HELIUM 10
Get 20% OFF your first 6 moths or 10% OFF every month
The Price is Right, or is it?
This dilemma has haunted every seller's dreams. What's the magic number that's enticing yet profitable? It's a nuanced dance, choreographed with precision. In this vast marketplace, keeping an eye on your peers is vital. But here's the secret sauce: while a compelling price might woo them, it's genuine value that ensures they stay loyal.
On those frenzied days when prices seem like quicksilver, automated repricing tools have been my guardian angels. They do the math, keeping you in the thick of the action, even when you're offline. If they're not on your radar yet, this October might be the perfect time to get acquainted.
Calendar Alert!
Whispers in the alley and a dash of fortune-telling suggest that Prime Big Deal Days 2023 will dazzle us on October 10 and 11. A pro-tip from the old guard: start your pre-fiesta campaigns a fortnight in advance.
Once the confetti settles and you're tallying up your bounty, it's introspection time. Delve into your sales metrics, gather feedback, and sharpen your inventory tactics. The festive season looms large, and there's no hitting the brakes.
In closing, the Amazon Prime Day October Extravaganza isn't just Prime Day's younger sibling—it's an entity in its own right. Beyond the sales, it's about setting the stage for the retail marathon ahead. So, sharpen your swords, chart your course, and plunge into what promises to be an unparalleled sales spree.
Stay nimble, and here's to making this October gala an affair to remember!
Frequently Asked Questions
What sets the October Extravaganza apart from the traditional July Prime Day?
While both events offer significant sales opportunities, the October Extravaganza serves as a prelude to the holiday shopping season, offering sellers a unique chance to spotlight their brands before the end-of-year rush.
How can I optimize my inventory for the October event without overstocking?
Utilize Amazon's sales data and trend analysis to gauge the popularity of products. Consider last year's top sellers during the event and prioritize stocking those. Simultaneously, keep an eye on emerging market trends leading up to October.
Is it advisable to introduce new products during the October Extravaganza?
It can be a strategic move. Launching a new product can benefit from the heightened traffic. However, it's essential to balance this with marketing efforts to ensure visibility amidst the plethora of deals.
How do Lightning and Spotlight Deals work, and how can they benefit me during the October fest?
These are time-bound promotional offers that feature on Amazon's Deals page. They offer heightened visibility and can pull in a large volume of buyers in a short timeframe. Especially during events like the October Extravaganza, they can significantly boost sales and product exposure.
Given the global reach of the October event, should I consider expanding my shipping to more countries?
Absolutely. With Prime members in 19 countries participating, expanding your shipping can tap into a broader customer base. Ensure you're prepared logistically and aware of any region-specific regulations or requirements.