Amazon has grown extensively since it's humble origins in 1994. Amazon was founded in a garage in Bellevue, Washington and now it has factories, offices and warehouses all over the world.
When starting out Amazon was a marketplace for books but now in recent years it has expanded giving customers the opportunity to buy almost anything from clothes to furniture to electronics from the comfort of their own home.
As Amazon continues to grow it also continues to develop new initiatives that give sellers around the world more choice as to how they sell their goods online. If you want to start selling on Amazon, chances are you have heard of Fulfillment By Amazon.
There is a lot to learn about this initiative but we are here to break it down for you and give you the basic knowledge you would need to make an educated decision whether it would be of benefit to you as an online seller.
Fulfillment By Amazon (FBA)
Fulfillment by Amazon is a program offered by Amazon where merchants can list their products on Amazon's website and have their products stocked in an Amazon warehouse which means when an order comes through for a merchant the product is shipped directly from the Amazon warehouse to the customer.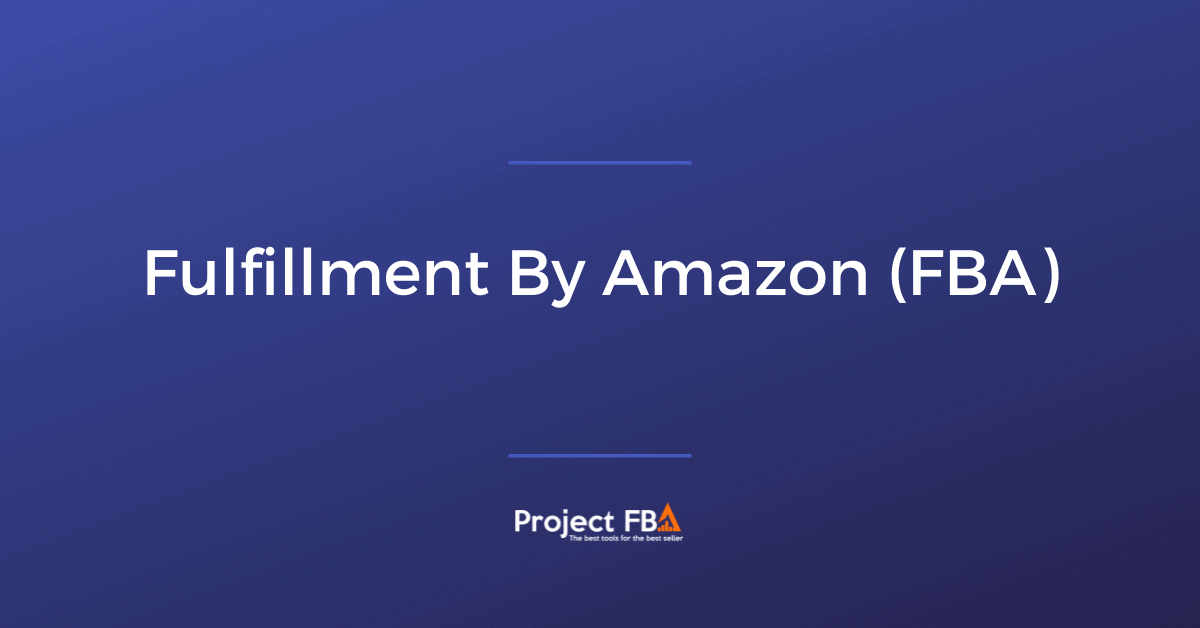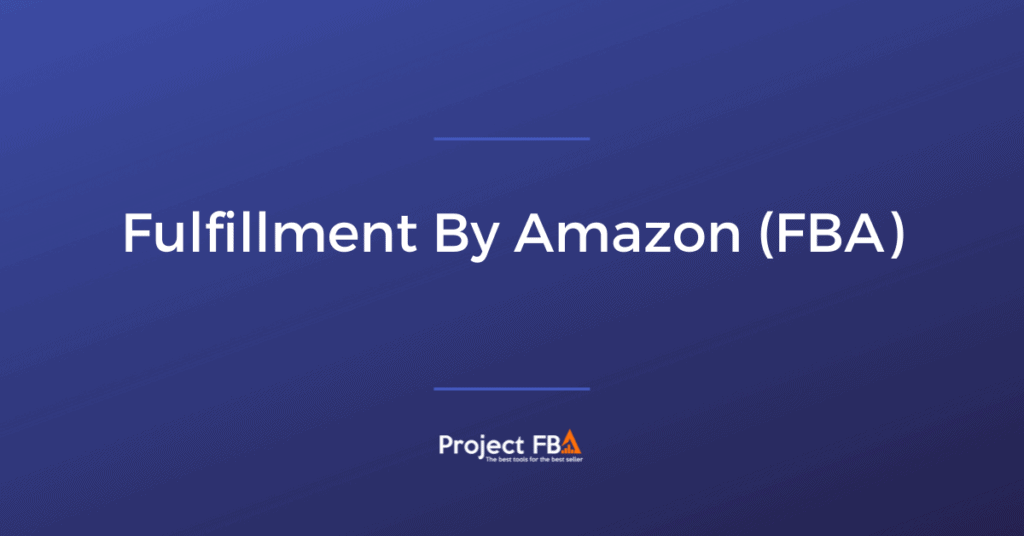 Amazon takes care of inventory management, fulfillment, customer service, and shipping. Merchants pay a small percentage fee for items sold through this program and these fees vary depending on the size of the order. We speak more about these fees further on in this guide.
Amazon markets this initiative as a way sellers can grow their business while also saving time. The seller's main concern is getting their stock to the Amazon warehouses, managing their inventory as well as marketing their products to ensure they get sales.
It may sound like a lot but it is very little in comparison to everything you would need to do without using FBA. There are a huge number of sellers on Amazon and so it can be difficult to learn how to make your products stand out.
Amazon provides detailed information regarding how to start selling on FBA. A merchant will typically spend anywhere from 3-6 weeks learning about the program before starting to make money.
Once a merchant has learned enough about the program, they can begin listing their products on Amazon's website.
Amazon warehouse locations are located in many different countries around the world, such as the United States, Canada, Brazil, Japan, Germany, Denmark, Ireland and many more. This means that merchants all over the world can avail of this initiative.
How To Get Started With Fulfillment By Amazon
Getting started with FBA is a very straightforward, four-step process. Below we go through the four steps that you need to do in order to sign up to FBA.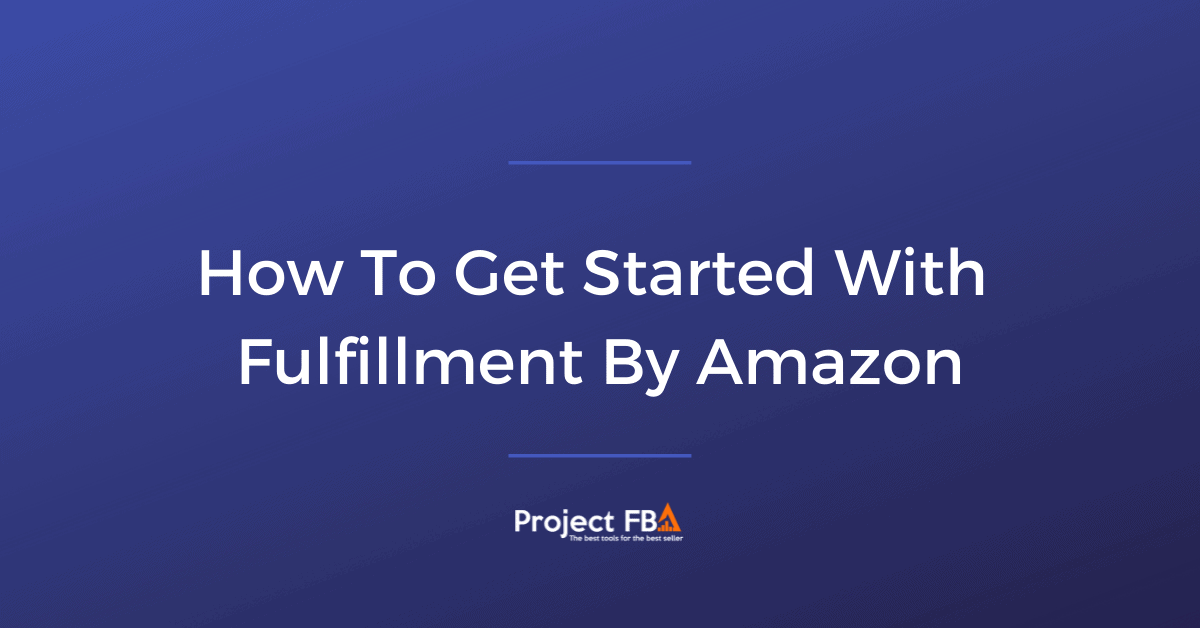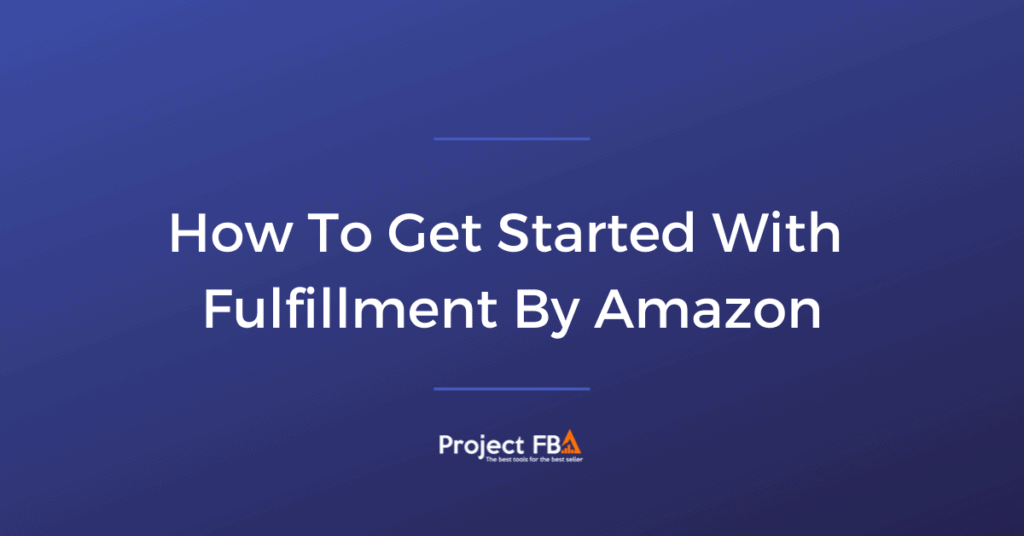 Set Up FBA
Firstly, you need to set up an Amazon selling account. Once you create your account you will log in to Seller Central to set up FBA. You'll also be given access to tools that help you manage your inventory.
Create Your Inventory & Product Listings
You will need to add your products to the Amazon system, or catalog, and then you will need to set up your inventory within FBA.
After uploading your products, you'll want to set up pricing. Pricing is extremely important when it comes to making sales. There are three types of prices you can set – fixed price, auction, and suggested retail price.
Fixed price means that you won't change the price of your product until you reach a certain number of sales.
Auction pricing works similarly to eBay. If you sell a lot of products, you may want to try this type of pricing.
Suggested retail pricing is what most sellers use. This means that you set a price based on what other sellers charge for their products.
Amazon has a tool called "Your Price" which allows you to see how well your current pricing strategy is working, allowing you to adjust prices over time once you see how your sales are going for a certain period of time.
Prepare Your Goods
Now that your account is set up and your products are online and ready to go you will need to prepare your products. You will need to box your products to ensure they can be safely and securely transported to the Amazon warehouse.
There are specific packing guidelines that Amazon asks merchants to adhere to and there are also shipping and routing requirements that help to keep this process straightforward for everyone involved.
Ship Goods To Amazon
The last step of getting set up to use FBA is sending your goods to Amazon. You will be provided with shipping labels that you will need to put on your packaged goods before they are collected for transportation.
Once this is completed, and the goods are received at the warehouse, you are able to start accepting orders.
There is constant support available from Amazon as you go through this process meaning that it is a very straightforward process and any questions that arise can easily be answered by the support team.
There is a huge community of merchants that use FBA and you also will have the space to speak and learn from them and their experiences.
Pros And Cons Of Fulfillment By Amazon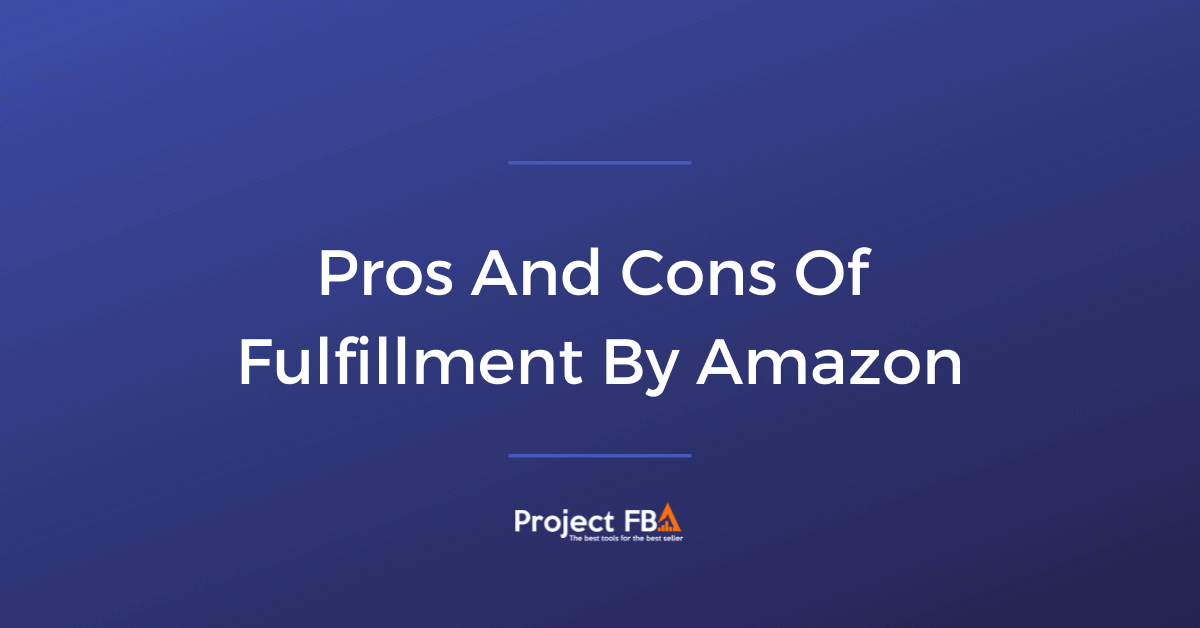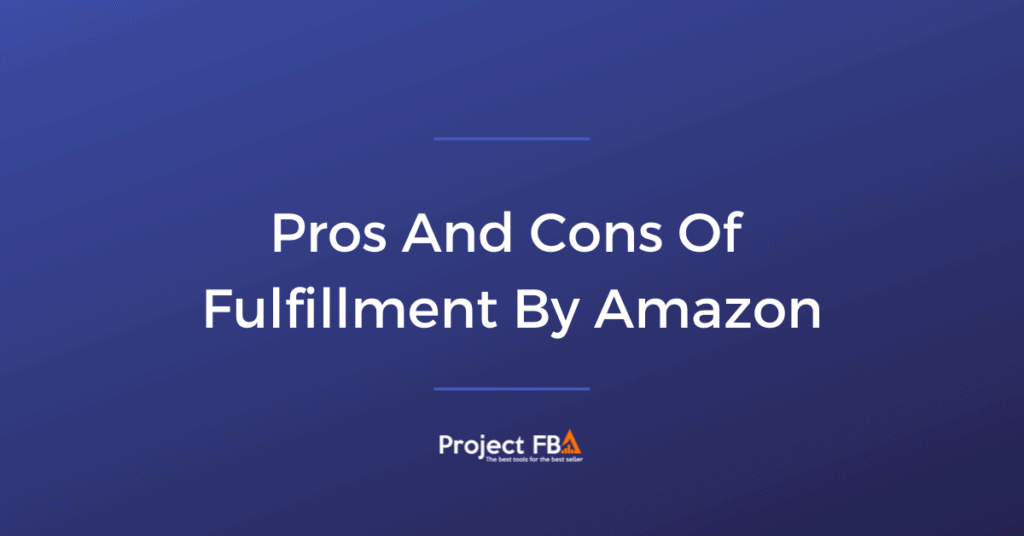 Like everything, FBA comes with both pros and cons. Here we guide you through the benefits that can be found by using this initiative as well as areas that may cause issues.
FBA continues to evolve and for the most part any issues are ironed out over time.
Pros Of Fulfillment By Amazon
There are a lot of benefits associated with FBA. The biggest benefit of FBA is that you don't need to worry about storing or shipping inventory. It takes care of all of that for you.
Another benefit is that you get paid immediately after selling a product. You do not have to wait weeks or months to make a sale.
The benefits that Amazon highlights related to FBA are that your products are eligible for free shipping and some products may also be eligible for Amazon Prime free two-day shipping.
Another benefit is that your customers will have access to trusted Amazon customer service, which can make your sellers page seem more legitimate.
One of the final benefits that Amazon highlights is that the FBA service allows your business to grow quickly. They have specialized services, depending on your business that can support you in your growth.
However, there are some drawbacks too. If you decide to go down the FBA route, you should start slowly. Start by setting up a basic listing and selling one product.
Then move onto two products, and so on. This will give you experience and confidence before you start trying to sell more than five items at once. Start by setting up a basic listing and selling one product. Then move onto two products, and so on.
If you rush into selling numerous products on FBA you are likely to make mistakes, which can be expensive as your fees may be more expensive.
While Amazon is supposed to manage your inventory it is worthwhile keeping inventory yourself also to ensure no sales slip through the radar. This way you will get everything you owe and be able to ensure that your stock is kept updated.
What Can Be Sold Using Fulfillment By Amazon
Merchants can sell a huge array of goods using FBA. Essentially you can sell anything that has a preexisting category on Amazon. This includes kitchenware, gadgets, electronics, clothing, beauty products and books. It is worthwhile checking competitor listings to see what goods sell best.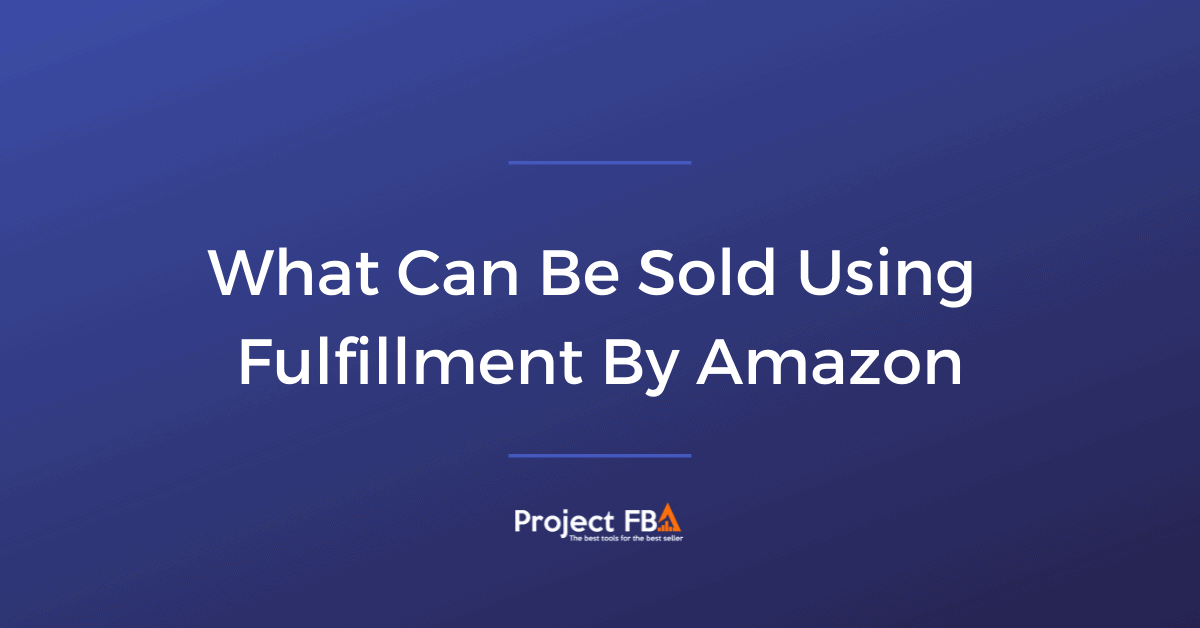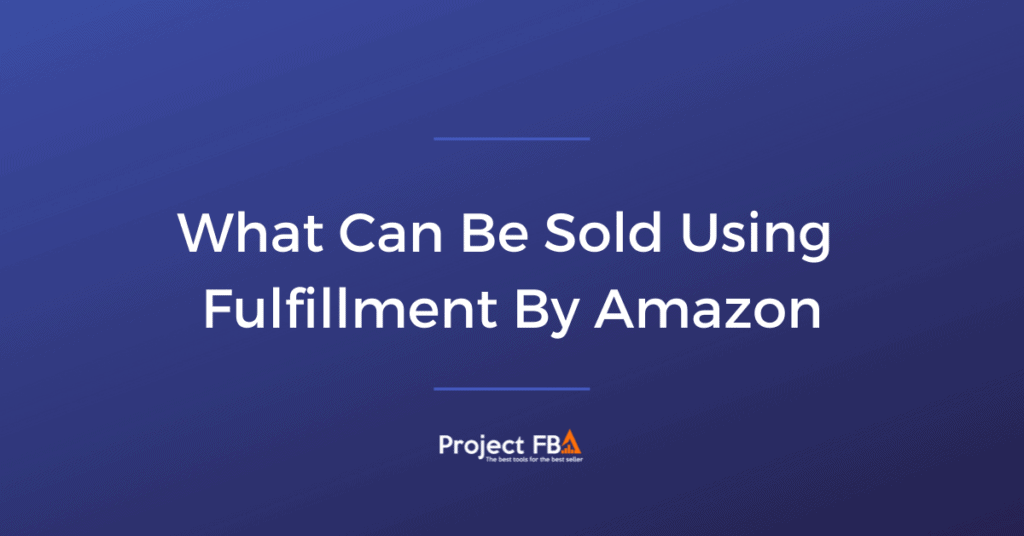 There are certain products that cannot be sold on Amazon. These include any illegal products, such as pornographic material, drugs or weapons. You also cannot sell anything related to hate speech or anything that violates copyright laws.
These types of products are not allowed on Amazon because it would violate their terms of service. If you try to sell these types of products on Amazon, you may receive a warning from Amazon or even lose access to the site entirely.
How Much Does Fulfillment By Amazon Cost?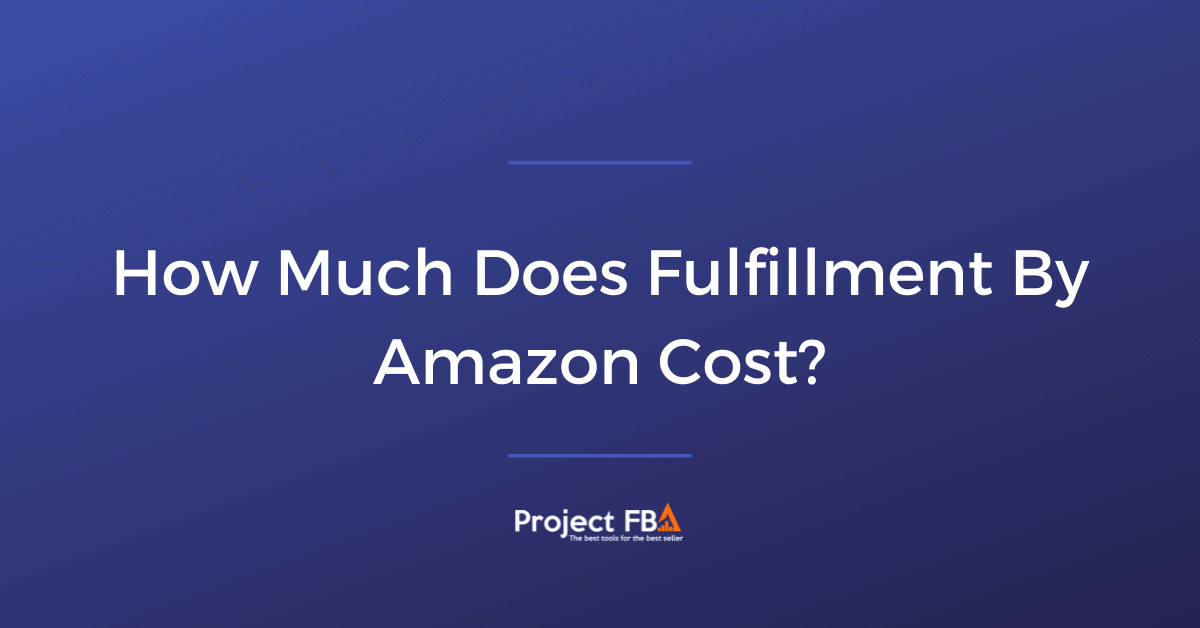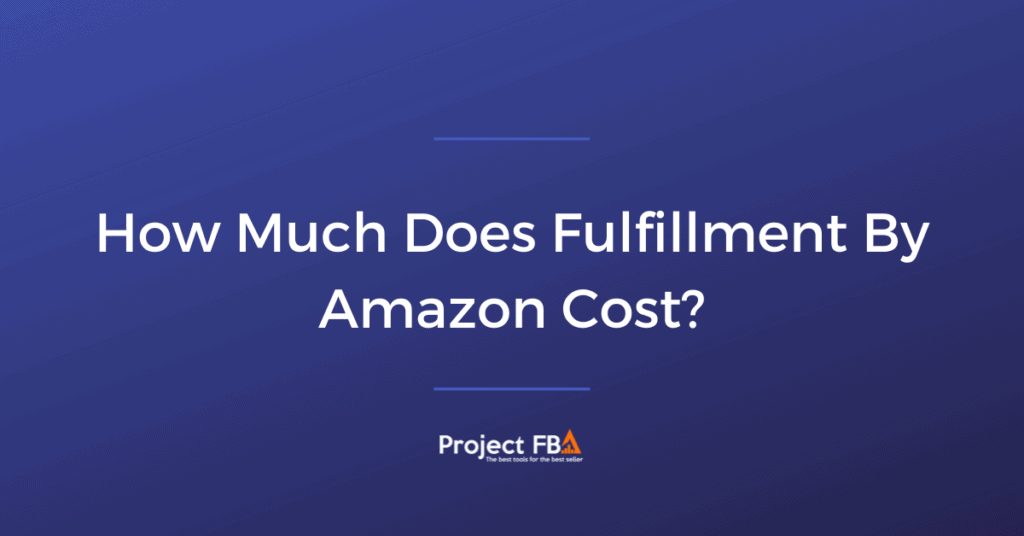 Amazon charges sellers between $0.20-$3.00 per item depending on the size of the order. This includes handling fees, packaging costs, and other expenses. Sellers who have multiple accounts may be charged additional fees when using those accounts to fulfill orders.
Most sellers choose to charge a flat rate rather than charging each customer individually.
Sellers must keep track of every single transaction they perform. It is important to know what your profit margins are before deciding whether to accept an offer. For example, if you are going to charge $10 per unit, then you might expect to earn around $1.50 per unit.
However, if you are going to sell a product for $100, then your expected profit margin is only 10%. The higher the price, the lower the profit margin. The lower the price, the higher the profit margin.
How Do I Make Money With Fulfillment By Amazon?
In addition to using FBA and making money through sales of your goods, you can also earn money through Amazon affiliate programs.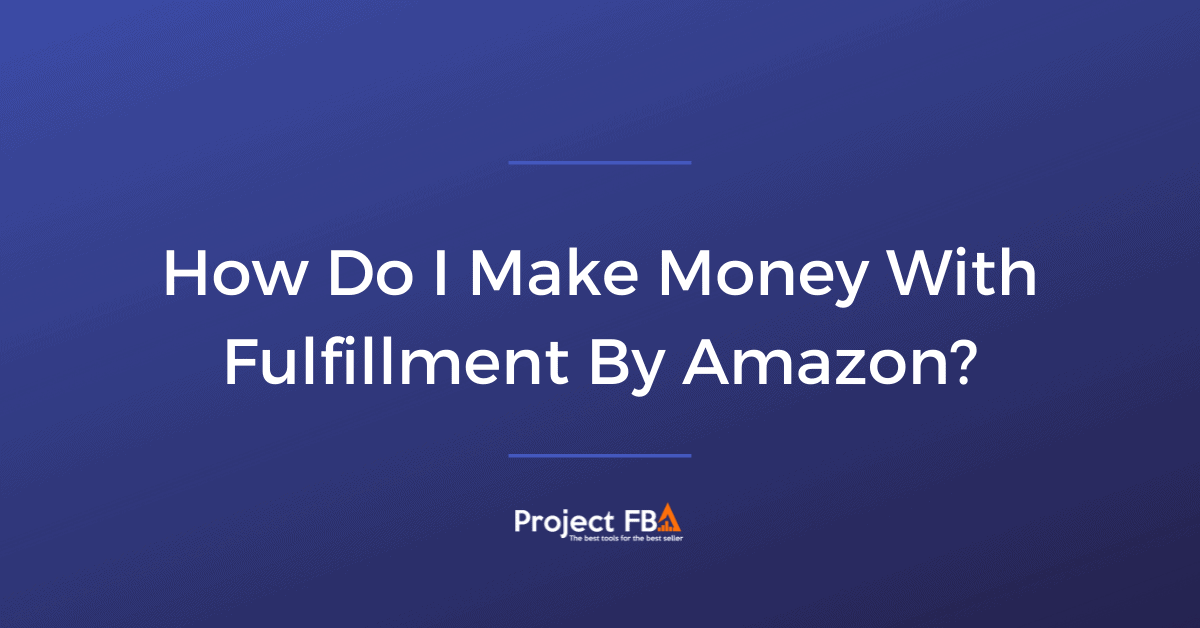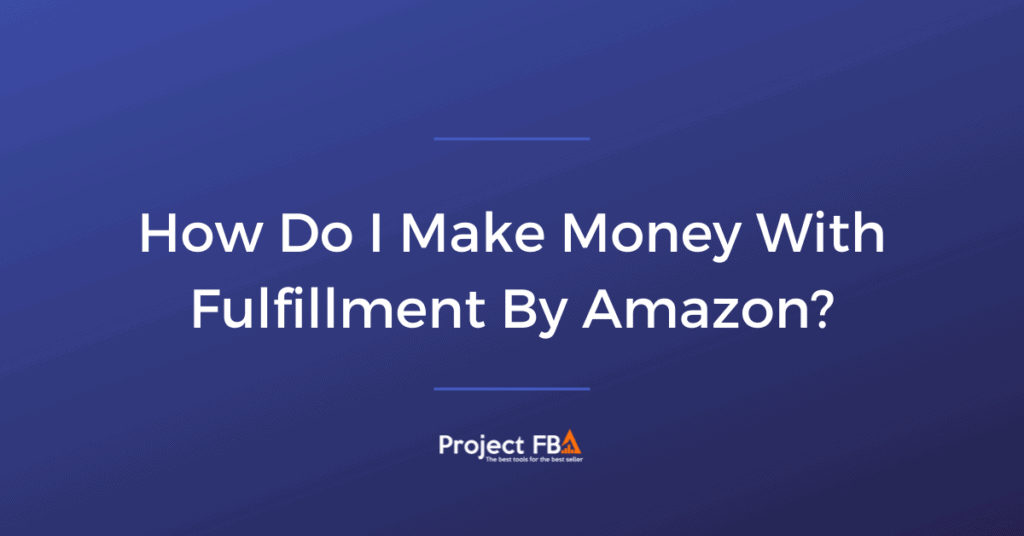 Affiliate programs work similarly to referral programs. The difference is that affiliates aren't paid for referrals. Instead, they're paid a commission every time someone purchases a product through their link.
Affiliates are usually required to pay a small fee to join the program. They then promote products on their website, blog, social media pages, etc.
Some affiliate programs require you to purchase a special software package before you can become an affiliate. Some affiliate programs allow you to use your existing website as a platform for promoting products. Others only allow you to promote specific products.
Frequently Asked Questions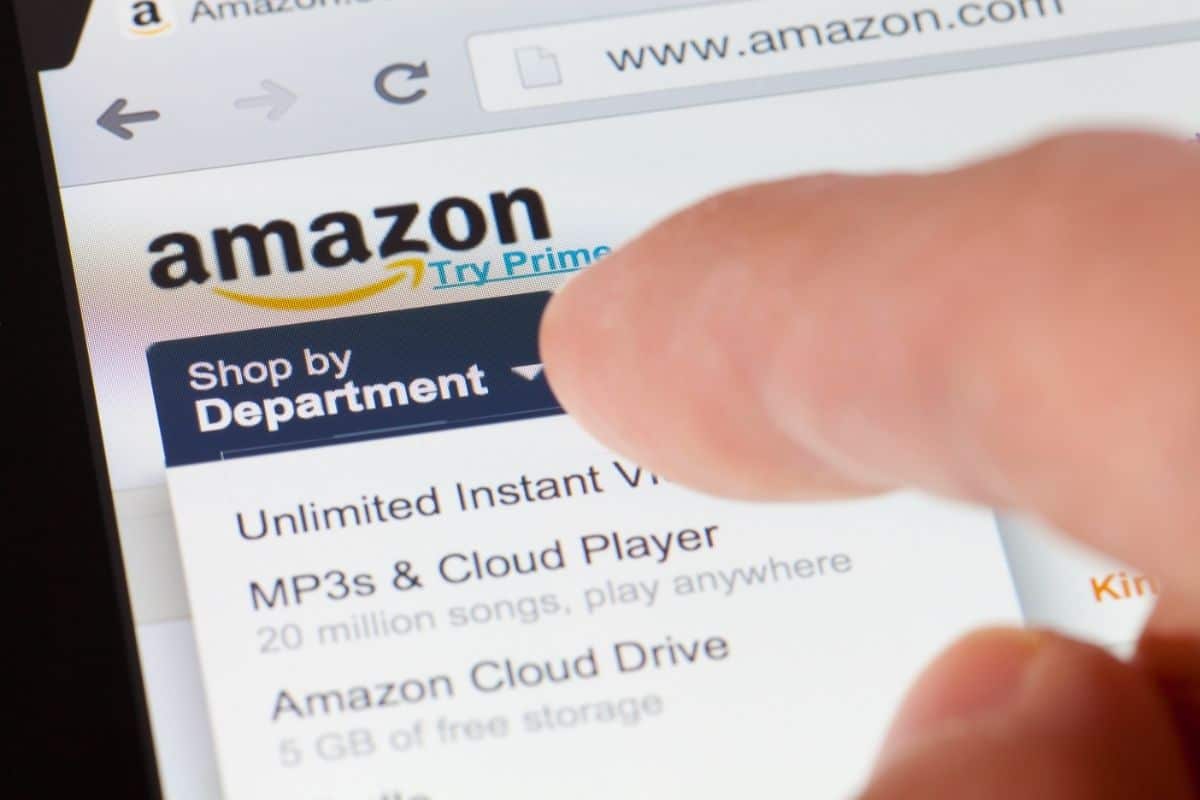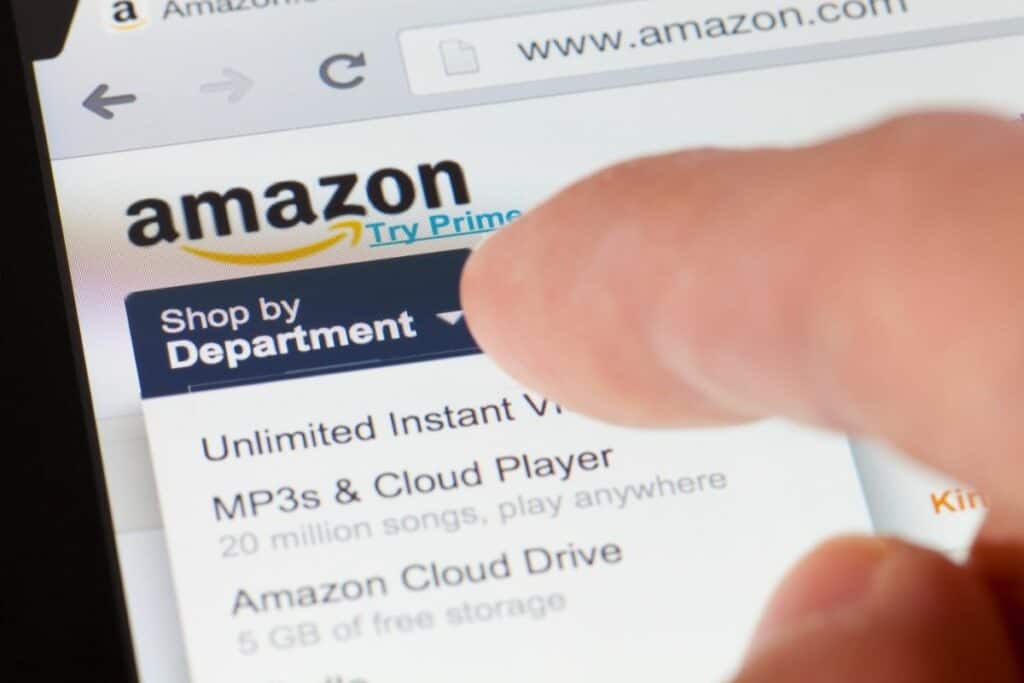 Do I Need A Website To Sell On Fulfillment By Amazon?
Merchants frequently ask if they need to have a preexisting website that they can link to their Amazon sellers page. The answer is no. You do not need a website to sell on Fulfillment By Amazon.
All you need is a seller account and a credit card. You can use either Paypal or Stripe as payment methods. This makes the entire payment process and set up of your seller's page very straightforward for all parties involved.
When Will I Receive Payment If I Use Fulfillment By Amazon?
If you choose to use FBA, you'll receive payments once each individual order has been shipped. It is worth noting that if a customer returns a product you will have to return the cost of the goods they purchased to Amazon again.
This can be frustrating but there are ways to deal with this, such as holding all income for the returns period to ensure you do not spend this money and run at a loss.
Final Thoughts
FBA is a great option if you want to start making money online quickly. However, it does take some initial investment of your time.
You'll need to take time to learn how to use FBA properly before starting to use it. You may find that it is not suited to the niche of goods that you sell and in this case it could be a waste of both your time and effort.
If you feel FBA would be a good fit for you then you may find that it hugely benefits your business, giving you access to a global consumer network and an opportunity to literally make money while you sleep.
Whatever you put into FBA is what you will get from it. It is worth taking time to learn how to make your listings more attractive to customers to help your sales to soar and business to thrive.