Everyone likes the idea of samples; they are an excellent way to test the products that you wish to buy in the future.
Sampling a product is extensively essential, especially if you're a seller. It is a known fact that buying bulk orders always come with an unprecedented risk factor.
Therefore before you sell your products, it becomes quintessential to test their quality, durability, and other necessary elements.
Apart from requesting samples for your business, a seller also receives many messages about free samples for their products.
This seller's guide will show you how to send out sample requests to the manufacturer and respond if you receive one. Amazon sellers need to learn these tricks of the trade to skyrocket their sales.
Can you get samples on Amazon?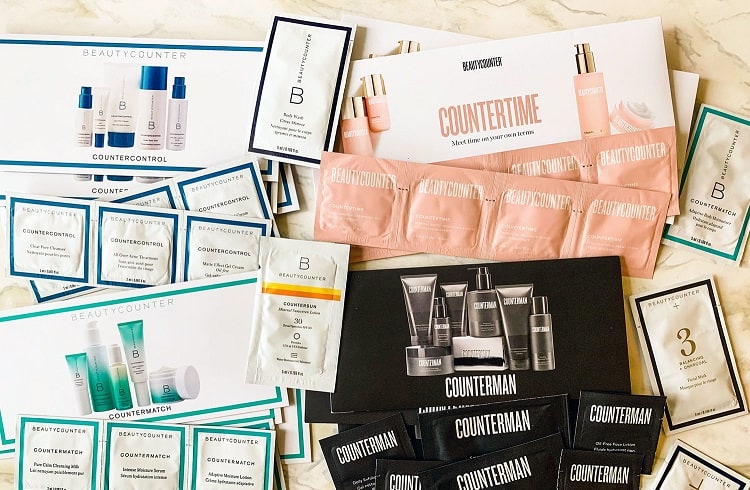 Yes, you can surely get your hands on some of the best samples on Amazon.
However, this process of receiving samples differs from seller to buyer. Since Amazon is a two-way market, sellers and general buyers can both benefit from the platform.
Below, we have bifurcated how Amazon sellers and Amazon buyers can both get samples from this platform.
As an Amazon seller
If you are a new seller, you can use Amazon to buy your products. Since you will be ordering in bulk, you need to carry the business via an Amazon Business account.
This B2B marketplace has some of the best manufacturers selling top-notch products at competitive prices. You can contact them, ask for a quote and request to get samples.
If you are a seller in the product hunting process, we highly encourage you to open your options for suppliers.
Since you are on a hunch to find the best product for your listing, you should contact various platforms to get the best products at the best price. Only relying on a single platform like Alibaba can limit your options. 
As a regular buyer
Regular buyers can indeed use Amazon to get samples for various products. For example, in 2018, Amazon launched a program called Prime Samples.
This program gave all Prime users the ability to shop samplers before buying a genuine product. The money spent on samplers would automatically return to your Amazon Credit, so you were practically receiving the samples for free.
Unfortunately, Amazon canceled this service on the grounds of misuse. However, you can still purchase samples ranging from skincare, makeup, food, health, and much more at an affordable price.
Amazon Vine is yet another way to receive samples from brands to review. Since it is an invite-only program, you should be a good and active reviewer to get into the program.
How to request samples – For Amazon Sellers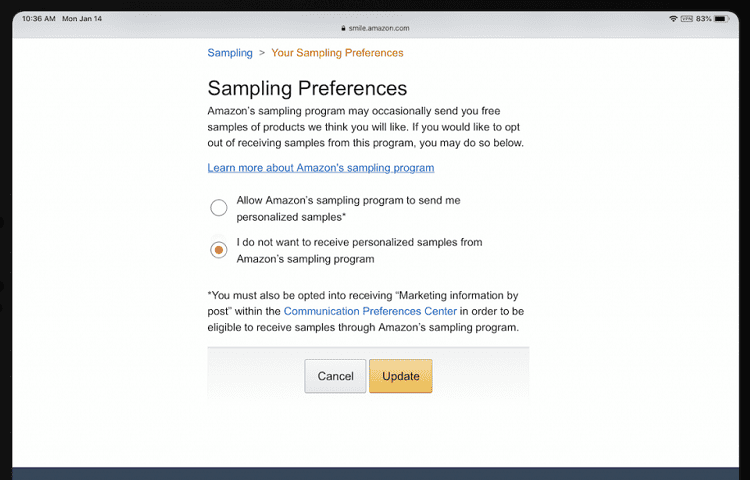 Requesting samples is an art, and if you underwhelm or overwhelm any supplier, your chances of receiving samples can reduce drastically.
Below are some essential points to remember while requesting samples.
Direct contact
Direct contact is an excellent way to present your offer to the supplier. You will often come across various contact numbers and email ids for sellers and suppliers to contact.
You can directly contact the supplier and inquire about the product. Do not forget to make yourself clear about the samples. You cannot give a massive order before checking the product.
Most suppliers agree on sending their samples for a flat fee. Usually, these fees are incredibly high. The high price automatically sifts interested buyers from the non-serious ones. The end rate might be drastically lower, but you have to shell out during the initial phase.
You should always keep the message clear and concise to avoid miscommunication. If you are requesting samples, we urge you to include the following points in your mail :
A base number of products that you are referencing
Your shipping address
The total number of product samples that you wish to receive
Options for customizations
A clear statement mentioning that you're explicitly asking for product samples
A sample template
Subject: Request for Product Sample of Kids Toys
Hi There,
My name is XYZ, and I am contacting you on behalf of ABC Solutions/Company. We are actively looking for a trusted manufacturer to help us purchase and develop kid's toys for the UK market. Therefore, we would genuinely appreciate it if you could provide answers to the following doubts.
1. What are your general terms on customizations?
2. Can you send us samples from each category of your kids' line?
3. What is the usual timeframe for your deliveries?
Kindly reply at your earliest; I am looking forward to hearing from you.
XYZ
Amazon Sellers can use this template to contact the manufacturers on different platforms directly. We suggest keeping the message concise and easy to read.
Most suppliers tend to ignore an email that is filled with doubts and questions. Instead, you can ask your queries in other mail or set up a call for uninterrupted conversation.
Essential points for requesting samples
Ensure that you are not relying on a single supplier. Since it will be your main product, try to contact as many suppliers as you can. You will notice a monumental quality, price, and time gap between all suppliers. Upon receiving your samples, you can compare the suppliers and come up with a winner. The only significant drawback of this strategy is the cost. Since you will be contacting lots of suppliers, it will become a costly affair in the beginning.
As mentioned earlier, samples tend to be quite expensive. A supplier can ask for $50-60 for one model, whereas the total unit price for 400 units might round-up at only $4. Suppliers use this tactic to keep the non-serious buyer away. But you can still get the samples for free if you ask your suppliers to deduct the sample payment price from your first order. Remember, most suppliers agree to deduct the sample price if you place a large order.
If you are contacting a supplier for customized products, feel free to send diagrams and product specifications for ease. Ask the supplier to send both their original item and customized ones for quality check.
Ask your supplier to label the sample as 'Of No Commercial Value' to save extra money on duty charges.
Ensure that each product has a company name tag and model number to differentiate all the samples from different suppliers.
If any supplier is giving excuses for providing samples, it is best to stay away from suppliers. You are bound to find such suppliers, so beware before you place your orders.
Reviews and samples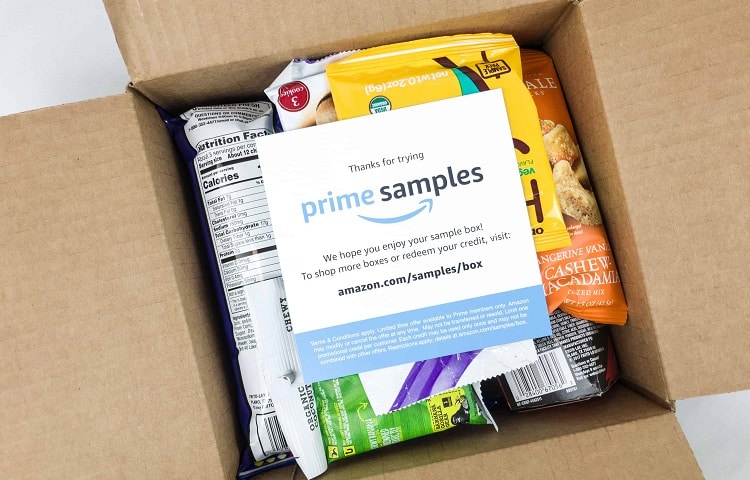 As an Amazon seller, you must have come across various emails by customers asking for free samples.
Free reviews are one of the oldest tricks in the book, but if used correctly, you will end up getting a lot more than you spend on.
Let us introduce you to the 'Samples and Reviews Strategy' if you are a particularly new seller. When you list your new products on Amazon, you will start receiving messages that ask you to send free samples in exchange for reviews.
Here both the parties receive something in return that helps them both. If you are a new seller, you should look out for such opportunities.
Do Amazon sellers need to reply to the request?
This question depends on the seller. We would request you to pay proper attention to the request.
These requests can help you launch your product because of the reviews. Since people gravitate towards products with good reviews, you should kickstart your listing by distributing free samples in exchange for honest reviews.
This strategy can be beneficial when you have zero reviews and ratings on your page. Once you start getting organic reviews, it is wise to avoid such requests.
But for starters, this is a feasible marketing plan to get the reviews. Before you start sending the samples, check the account and previous reviews of the person. Amazon sellers can register themselves on Amazon Vine to do this more ethically.
To enroll :
Go to your Amazon Seller Central and click on 'Advertising.' Select the 'Vine' option to initiate the process.
If your brand is correctly registered, you will automatically see an 'Enroll In Amazon Vine' option. Upon clicking, you should see a box asking for your ASIN.
Fill the box and click on 'Begin Enrollment.'. Amazon will keep you updated about the selection within a few days.
Conclusion
We are optimistic that our article on requesting samples was helpful to you as a new seller.
As promised in the introduction, we tried to include all the scenarios where an Amazon seller would stumble across 'samples,' be it you asking your suppliers or a customer asking you for a sample.
Even seasoned Amazon sellers had to go through these processes for a successful business. In a nutshell, ask for samples to get a first-hand view of your potential product.
Then, follow our steps and guidelines to have an error-free transaction. Finally, increase your reviews by participating in various Amazon-issued programs like Amazon vines or get creative with your marketing process.
At the end of the, you should always strive to sell top-quality products for Amazon customers.
Resources: