Jungle Scout has been around since 2015 and a lot has changed in the Amazon FBA space since then. They are one of the pioneers for Amazon software and Greg Mercer and his team have come a long way in the SAAS business. Technology advances making it easier to enter the space have lead to an increase in competition and  meant Jungle Scout had to up their game to stay at the top. So is Jungle Scout the Best tool for Amazon Sellers in 2019? Im excited to share our findings. 
Jungle Scout Discount Coupon Code
Click to receive 20% OFF!
Discount Coupon Code Updated: August 2019
Jungle Scout discount for September 2019 is 20% OFF using the discount code: PROJECTFBA. 
The Jungle Scout Web App Vs Chrome Extension
There is no second thought to the fact that Amazon has become a trusted name among buyers who prefer online shopping. This makes it a huge online marketplace where many sellers have got success from the platform by selling their products. The good thing about Amazon is that if you want to become a seller on Amazon, you can get started for free and with an investment of $1500-$2000, you can launch your own private label brand. Once your product gets launched, all you have to do is keep the product in stock and monitor your sales and the passive income will follow. Looks so easy, isn't it? No, it's not that simple.
In today's competitive world, every retailer aspires to become a top seller on Amazon but before starting their entrepreneurial journey, there are some common questions which come in mind, such as:
What niche should I choose to get success with Amazon FBA Selling?
How to find my product in a way that ensures it will be a success?
How to find quality suppliers and source products?
What is the right price range for my first product?
What's "too expensive" or "too cheap"?
How much revenue should I expect per month?
How to do competitor research effectively?
and the list goes on and on and on…

You can get all your questions answered and achieve this dream of becoming a top seller on Amazon through Jungle Scout which has become the go-to tool for newbies to taste success on Amazon. It comes with both the web app – Jungle Scout Web App and Jungle Scout Chrome Extension. They both work well together and address different needs related to product research. The tools can assist you in building a profitable business on Amazon by uncovering products hiding in its extensive database.
With Jungle Scout Web App, you can discover your next profitable product without having any second thoughts over its performance. With centralized product research using powerful exploration and tracking features, you can easily scale your Amazon FBA business based on data-driven decisions. Leaving us with the question, does Jungle Scout have the most accurate Amazon sales estimate?
The Jungle Scout Web App is as easy as using an app on your phone and apart from that, it comes up with extensive training guides, videos, and 24-7 customer support to remove all sorts of obstacles in your path to success.
Read the Jungle Scout Review below to know some of the main features of the Jungle Scout Web App and how they help you as an Amazon seller in your selling business.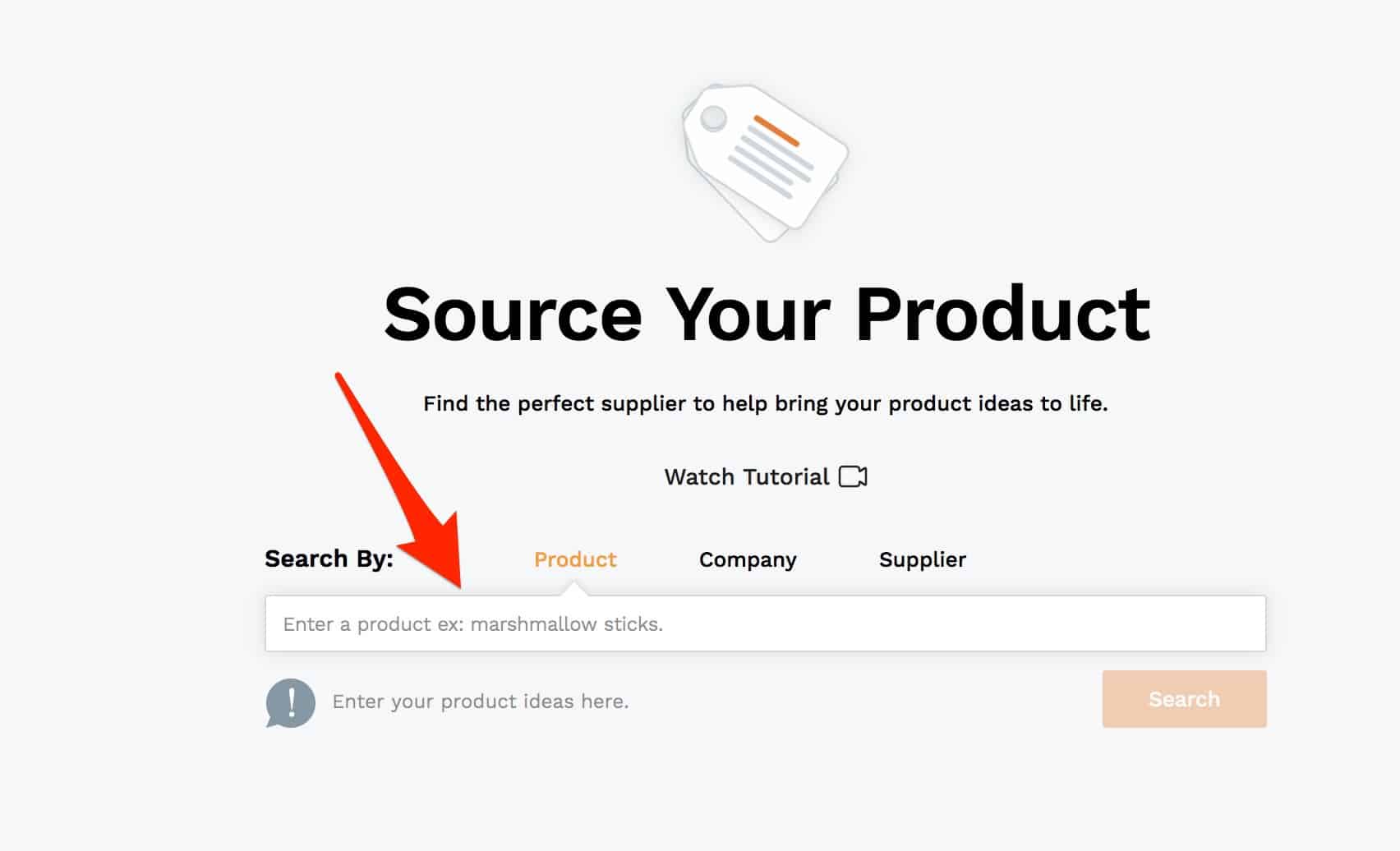 The Jungle Scout Web App gives you access to filter Amazon's database by category, sales, price, etc. It helps you find the potential sales items that may be hidden in the depths of Amazon's stocks. Apart from this, you can also track your competitor's activity over time which will give you an idea about the potential sale of the product before you invest your hard-earned money on it.
Product Database: With this feature, you can easily sort the products using powerful new filters such as product category, demand, price, average sales, rating, review counts, seasonality and much more to help you reach to the best product niche without wasting your time on digging through Amazon's millions of products. Here are some of the filters options you get in the tool:

Categories: You can select or de-select the categories based on your search preference. For example, being a beginner seller, you might want to avoid categories such as electronics, as they have parts which can break easily, you can deselect the category to refine your search.
Price: You need to find a sweet spot when it comes to product selection based on price. If you select a lower priced item, it will take time to make money as Amazon FBA seller fees will reduce your profits and if you select an expensive item, it will be costly for you to purchase.
Rank: According to the e-commerce experts, anything under 8,000-10,000 rank can do well on the platform. You can check the sales estimation of the product based on its rank. A sale of 3oo units p/m should be a good minimum number to start with.
Reviews: You can filter out your results based on the number of reviews. Some people like to invest in products with less than 50 reviews as there will be low competition in that segment.
Rating: Lower rating can be an opportunity score for you to beat your competitors by coming up with a better high-quality product.
Weight: This is an important metric to keep in mind while searching for your product niche. Lighter items will lead to lower shipping costs which push new sellers to look for items that are lower than 2 pounds.
Other: Apart from these, you can filter your searches based on keywords, product tier, listing quality, number of sellers, etc.
All of the Jungle Scout's product research software is based on the AccuSales algorithm which is considered as the world's most accurate Amazon sales estimator. It employs a team of PHD data scientists viewing over 100 million points of data to deliver unmatched and unbeatable analytics. It gives you complete assurance over the accuracy of the data and confidence to make those big decisions.
With this tool, you can spy on your competitors to know exactly how well they are doing at the marketplace. Just put their products into the product tracker and peek into their day-to-day sales, their pricing, their inventory, all with a single click. This will save you a lot of time which gets wasted on collating information into spreadsheets. You can also add items directly from Amazon to the Product tracker by just entering the ASIN (Amazon Standard Identification Number) or URL (Uniform Resource Locator). If in case the item is not in the Product Tracker, then it might take a few days for the Jungle Scout to gather sales data on it.
Apart from this, you can verify your product ideas by adding the product on the Product Tracker, monitor your products over time to remove the seasonality risks and shifts in the demand. With the Product Tracker tool, you can launch your next amazing product confidently, backed up with accurate and up-to-date information.
Keyword Scout: Keyword Scout is the youngest member of the Jungle Scout family. With Keyword Scout, you can generate thousands of keywords which you can use in your listings and Amazon PPC campaigns. Apart from this, you get access to real-time bid costs, search volumes, etc. Using keyword-level insights and customer search trends, you can build better product listings, drive extra sales and increase your brand exposure. Currently, Keyword Scout is only available in the US marketplace for Amazon keyword data but very soon the users will be able to use it for other marketplaces as well.
The keyword scout allows you to discover niche keywords based on the searches performed by real Amazon shoppers
It helps in determining the demand for the keywords
It gives you the search volume for the keywords you are interested in
It helps you in understanding the relevance of the keywords related to your product
It helps you save money on Amazon PPC campaigns
It gives you accurate suggestions for the bidding amount of each keyword for Amazon PPC ads.
It helps you rank faster for your target keywords
To use Keyword Scout, you just have to enter a keyword of your interest or ASIN for an existing Amazon FBA product. The tool then returns with all the data regarding the keyword such as exact search volume, broad search volume, the relevancy of the keyword to the product, PPC bid amounts, the recommended number of giveaways, keyword suggestions, related keywords that shoppers are searching and much more.
Keyword Scout tool is included in all the plans – Startup, Standard and Business for the Jungle Scout Web App, so you don't have to worry about this tool.
Supplier Database: With this feature, you can reduce your research time on doing a manual search on the supplier database and find quality suppliers in seconds. The tool shows you only high-quality factories with a valid shipment history. You can see the suppliers, their top customers and their verified shipping records from all over the world. This will help you find and validate suppliers for your Amazon FBA products instantly.
What is Niche Hunter jungle scout?
One of the most difficult things is to find a profitable niche on Amazon, especially if you are a first-time seller, you might have many obvious questions in mind such as:
Which category should I start with as a first-time seller?
What are the top categories to start in and the ones to avoid?
Which niche has the highest competition and which the lowest?
The Scout Niche Hunter is the best part of the Web App as it helps you to find the most preferable niche to do business depending on various parameters such as demand, competition among other relevant criteria. It helps you analyze the opportunity in a specific product/niche by revealing the top ten seller's performance metrics. If you have the idea about the products that are high in demand, you would definitely want to provide more of those products to enjoy the benefit. Apart from this, you can also get Listing Quality Scores for any keyword you want.
The tool gives results based on the Jungle Scouts algorithm that evaluates the listings of closely matched competitors and determines whether launching a given Amazon product would be a good idea or not.
The Niche Hunter provides a lot of information for keywords and products but it is advisable to check the related training videos on how to use Niche Hunter to extract the best from this tool. If you can't trust your instincts, have no or little knowledge about finding the best profitable niches, and need facts and figures then, Niche Hunter is for you. The functionality comes with the Standard and Business Plan which we will talk about later in the article.
If you are an Amazon seller, you might have an idea of how to find a private label product for you to sell. Majority of the sellers use Amazon's data to find out how well each of their products sells on the platform. One of the key metrics to determine a product's demand is to check the Best Seller Ranking (BSR) for the product on Amazon's product pages. The lower the BSR, the more sales the product makes.
You can check a product's average monthly sales through its BSR on Amazon. Take the BSR and put it into Jungle Scout's Free Sales Estimator tool to check the estimated sales per month for each product.
You can try the Free Sales Estimator Tool shared here: 
But this free tool can give you the performance of a single product at a time which can be time-consuming if we want to see the performance metrics of multiple Amazon products. Don't worry, this Jungle Scout review has got you covered with its Jungle Scout Chrome Extension guide.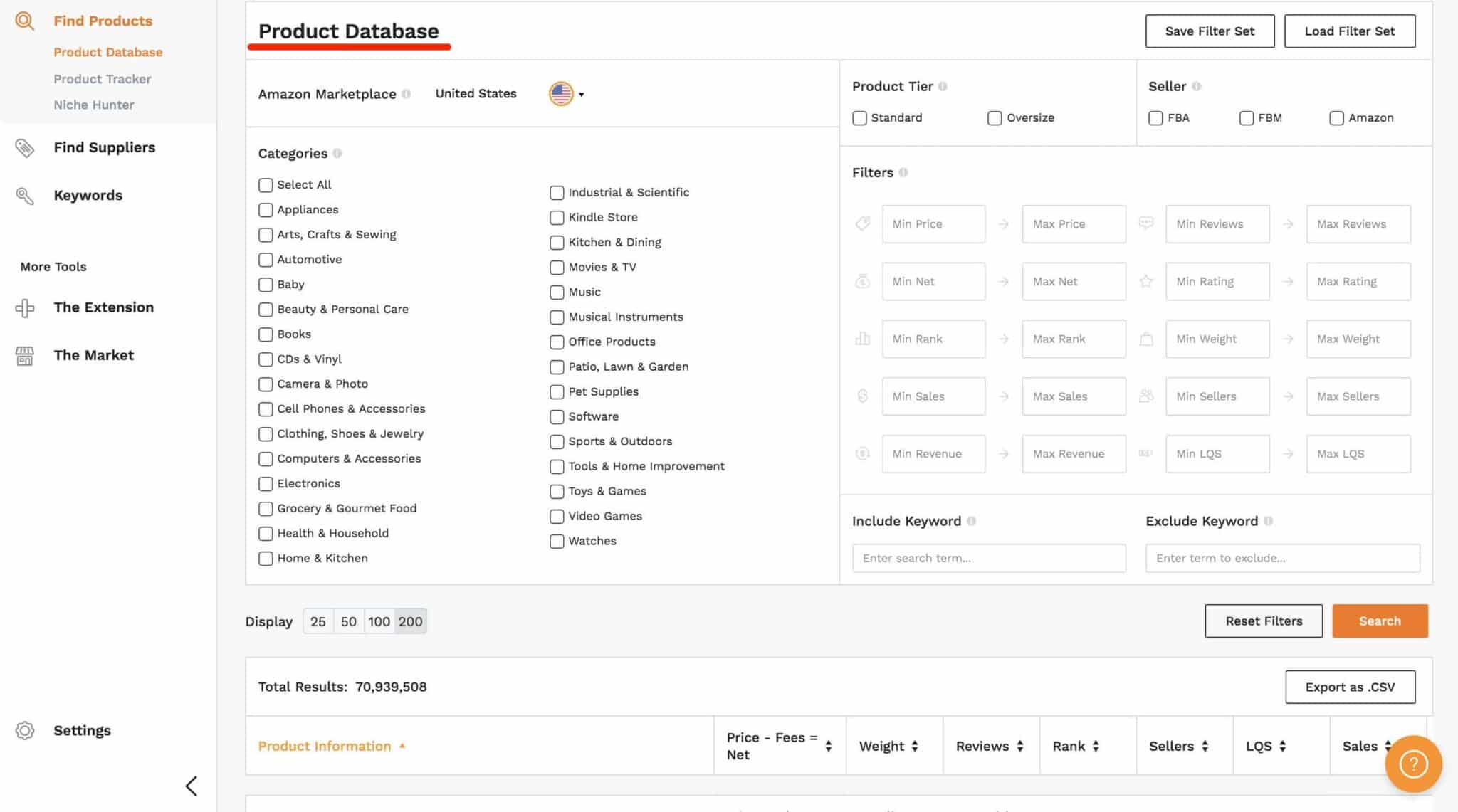 The latest Jungle Scout review is a feature called Jungle Scout Launch and its helping Amazon FBA Sellers increase sales through automated customer service email outreach. Now you can launch and promote your Amazon Private label products directly within the Jungle Scout app.
Remember Jump Send? Jungle Scout has just recently migrated all features into Jungle Scout. Jump Send is now a site for shoppers only.
The Seller plans start at $49/month, scaling upwards based on the user's number of orders per month. You can use Jungle Scouts Price estimator to give you and idea of what Jungle Scout Launch would cost based on your monthly orders.  It includes all the features currently in Jungle Scout: Product Database, Product Tracker, Keyword Scout, and our recent release, the Supplier Database.
Jungle Scout Review - Chrome Extension
With Jungle Scout Chrome Extension, you can not only find the performance of multiple products in a single search but also discover how profitable a product niche is by simply clicking the "JS" chrome button on an Amazon search page. The chrome extension will create a spreadsheet in less than 10 seconds having an estimate of sales for each and every product listed on that page.
The tool will give you access to all the key information metrics mentioned below:
Average Monthly Sales: Gives you an idea about the average units of the product being sold in a month.
Average Best Seller Ranking: The lowers the BSR, the better it is for your future sales.
Average Price: The price shouldn't too high or too low.
Average Number of Reviews: Gives you an idea of how competitive a product is.
Opportunity Score (Requires Pro version): This rates each product niche on a scale of 0-10 with 10 being the absolute best and 0 being the worst.
Apart from this valuable data, this amazing tool will help you get:
Seller Data: This will give you a clear idea about the seller of the product, whether it is FBA seller, a merchant seller or Amazon itself.
Google Trends: You can find if your product is a seasonal product or it is popular all year round by analyzing the Google trends for the product.
Historical Rank and Sales: By clicking on the BSR and average sales for each product, you can analyze how well the product has performed over time.
International Compatibility: The tool works in all the Amazon marketplaces across the world.
Who is Jungle Scout Web App for?
If you are looking to start or expand your entrepreneurship journey on Amazon, the Jungle Scout Web App is your go-to tool for starting, launching and selling on Amazon. Frankly speaking, unless you are lucky, it is very difficult to find quality niche products without a tool which can give you the real insights about a product niche based on the quantitative and qualitative data. Without such a tool, you would be digging dirt for hours for weeks, without having any idea whether you will find something good or not. It will take significantly lot more time to find potential Amazon product ideas. Even if you find something, you would be largely uncertain about the chances of success without doing the right analysis. With Jungle Scout, you will certainly improve your chances of finding the ideal niche drastically and the savings in terms of time and costs are definitely worth it.
When you are starting a new business online, there's always a learning curve and it's natural. Finding the right niche is something which will determine the success of your Amazon business. The Jungle Scout Web App takes the guesswork out of from the process of getting started and becoming successful on Amazon with its accurate and comprehensive data-driven tools.
Apart from the Jungle Scout Web Apps tools, you will also have access to all the premium members-only content, training videos and webinars. You will also get invitations for any special event which comes up.
Note: The Jungle Scout Product Database has a lot of items in it and can be a great source of ideas but it does not cover everything on Amazon. You should do some research on Amazon directly and add those products to the Product Tracker which you are interested in.
How much does Jungle Scout cost?
If you are an Amazon seller, you must try Jungle Scout to start and expand your online business on Amazon at a rapid pace. Jungle Scout pays for itself in no time at all. 
Jungle Scout has just implemented some big changes to the pricing plans! And the deals got a whole lot better. Not only is it easier to understand now, Jungle Scout are offering a discounted Jungle Scout and Extension bundle deal! 
The old Startup, Standard, and Business pricing plans are now one single plan called Jungle Scout (formerly known as the "Web App")
Pricing for Jungle Scout is $49/month or $39 using the PROJECTFBA Jungle Scout Discount code
Pricing for an annual Jungle Scout plan is $468/year (this is equal to $39/month)
The best pricing available for Jungle Scout in 2019! Check out the our Jungle Scout Promo Codes below:
The Jungle Scout Pro & Jungle Scout Lite Chrome Extensions are now just called Extension.
The monthly plan for Extension is $39/month (15% OFF)! PROJECTFBA Jungle Scout Discount code
The annual price for Extension is $179/year (20% OFF)! PROJECTFBA Jungle Scout Discount code
If you are just starting with your business on Amazon, the best option by far is the newly introduced bundle offer which includes both Jungle Scout and Extension for $69/mo regularly or 20% OFF discounted price at $169/year. This Jungle Scout bundle has everything you need from finding your first product on Amazon to diving deeper into market intelligence and find out what the competition is doing that you are not. You would be mostly using the Product Database and Product Tracker tools. 
The Niche Hunter functionality which can help share some of the new opportunities which you might not find otherwise. 
The all in one Jungle Scout software now has different levels of pricing based on how many orders per month. 
Click here to find out how much it will cost you! Don't forget to use our jungle scout discount coupon code "PROJECTFBA".
The Jungle Scout Web App doesn't come with a free trial but it offers a 14-day money back guarantee. In case you decide the product is not a great fit within 14 days of using it, you just have to send a mail at support@junglescout.com and you will get the refund without being asked any questions.
Jungle Scout accepts Visa, Mastercard, and American Express but if you do not have a credit card, they can also send you a Paypal invoice. As soon as the payment is done, you can log in to the Jungle Scout Web App and start your journey of finding profitable products to sell on Amazon.
I hope that you have found this Jungle Scout Review helpful. Honestly, Junglescout is the best tool in the market for Amazon sellers. Apart from the amazing tool, you get great customer support, training videos and content guides around the in and outs of selling on Amazon to give you a complete upper hand over your competitors. Let Jungle Scout help you define your success goals and find your product for 2019. Have you used Jungle Scout before? Please share your experience with us. 
Jungle Scout Discount Coupon
Use Coupon code "PROJECTFBA" or click the link below to receive 20% OFF ALL Plans.
Jungle Scout Review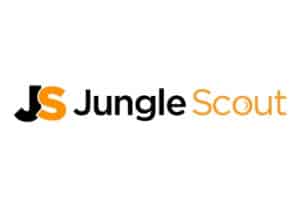 Ultimate breakdown of Jungle Scout for Amazon Sellers. Web App or Chrome Extension? Use the Jungle Scout Review Discount Code Below to Save....