Amazon controls 40% of the market share in the eCommerce space, which means it's hard to grow a brand if you don't utilize Amazon to find new customers. This also means there is a lot of competition in the marketplace in every category you can think of.
That's why market research is an important part of getting started on Amazon. Pick a product in a highly competitive category, and you'll have trouble standing out and making sales. Pick a product in a category that doesn't have many customers, and you'll have trouble finding enough people to grow your brand. Amazon market research can make a difference in your store's success and can help you find products that are still open for competition and profitable enough to invest in.
So how do you start researching the Amazon market? Start with a basic strategy to find profitable product trends, analyze pricing, and monitor your competition. Then, discover how to use the information you find to optimize your product listings for success in this guide.
Researching Products To Sell on Amazon
When you start market research on Amazon, it's important to check to see if the product you want to sell is worth selling. Learning which market is best for your sales includes finding categories that are popular, determining pricing that is profitable, and locating reliable supply chain options to support long-term sales for your store.
Find a Popular Category
You can start your search for popular categories on Amazon with some of the most common purchases:
Home products
Baby products
Toys and games
Clothing
Personal care
Each of these categories sells a lot of products and has adjacent categories available to tap into. For further research, look into the sales numbers of a specific product within one of these categories by cross-checking it against the Amazon best sellers rank, which is located in the product details. The lower the rank number, the better a product sells.
Check Supplier Options
Once you have a better idea of what product you want to sell, see what options you have for suppliers. You'll need to find a sourcing partner who sells quality products at a fair price. If you can't find a reliable supplier, it's hard to make a profit.
There are a few ways to find suppliers:
Sourcing agents
Factory outreach
Trade shows
Online sellers
Reach out to as many suppliers as possible to learn more about their pricing. Get pricing at several order levels to see what type of discounts are available when increasing order volume. After you better understand your sourcing costs, you can determine how much profit you might see when selling on Amazon—along with the price you need to sell your items at to see that profit.
Of course, price isn't everything when it comes to suppliers. Make sure you also get quality products after your initial purchase—some suppliers will send higher-quality samples and then cut corners when you make your initial purchase.
Understand the Price Points
The next step in Amazon product research is to check price points. Not every product on the marketplace is profitable. Some companies sell at breakeven or a loss to build brand recognition.
In an ideal scenario, you'll be able to price your product high enough to make a decent profit. To do this, check the common price points of competitor listings for the products that look worthwhile. Compare those prices with your manufacturing cost, shipping cost, and other fees to determine the profit for each item. These numbers will tell you if a product is worth pursuing.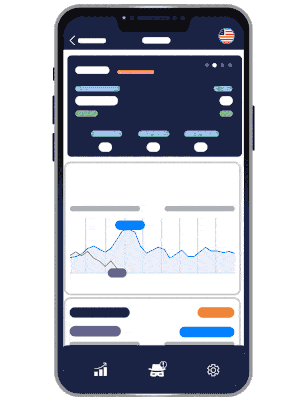 Start your Amazon seller journey with the most in-depth and detailed keyword research tool
Doing Research on Amazon's Competitors – Market Tracker 360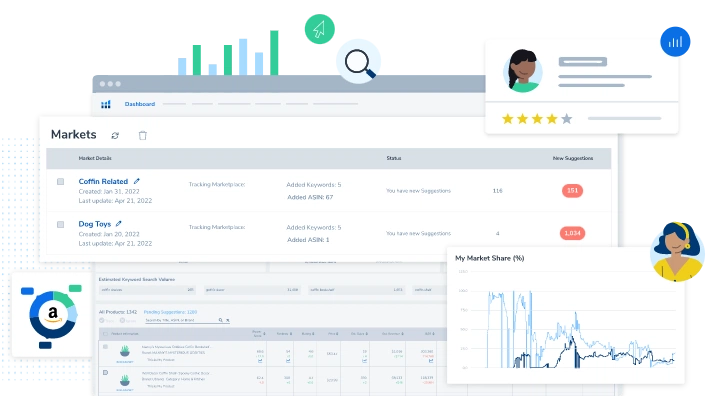 Your direct competitors can provide you with a lot of information about what works on Amazon. The top sellers have already worked hard to optimize their products for the platform. You can look at what your competitors do and apply those tactics to your products.
Look at the Key Product Features
One of the best things to look at during your product research on Amazon is the features your competitors offer. Amazon sellers highlight their best features at the top of product listings using the five feature bullet points. These are the first things shoppers see, so the features listed are what make an impact on current customers.
If your product's features seem extremely similar to other top-selling products in this market, try to set your offering apart. Offer a different color or more sizes. If you see complaints about a competitor's product and its features in the review section, think of ways you can iterate and improve on their product and offer the consumer base something new.
Examine the Average Price Point
Learning about the average pricing in your category is crucial for understanding how your product works in the marketplace. Look at every product similar to yours to see how much they all cost. Does every product stay around the same price, or do you find different quality products at many price points that all sell well?
This information can tell you more about how to price your product. If everything is around the same price, you may not be able to price much differently if you want your product to sell. But if you see several price points, you can check out the features that warrant the different prices. If you want to charge a higher price, look at the extras offered at that price to see what features your product needs to compete in that range.
Use Tools To Examine Competitors
If you do in-depth market research, you'll have a ton of data to sift through, especially considering there may be hundreds of products in several categories you're considering. Analyzing that data to get an adequate understanding of the Amazon marketplace can take far too much time for a business that's trying to get off of the ground.
The good news is you don't have to do all the analysis yourself. Once you gather a list of products and categories you're interested in, you can plug that data into an Amazon market research tool to get all the information you need.
One of the best tools available for Amazon market analysis is the Market Tracker 360. This tool allows you to examine your target market on three levels: category, brand, and product to get an overview of the current trends in your chosen category. You can get a quick look at the top products you're up against and see how much sales volume you can expect once you reach the top. Even better, Market Tracker 360 allows you to track trends based on custom criteria, such as keywords and ASIN numbers.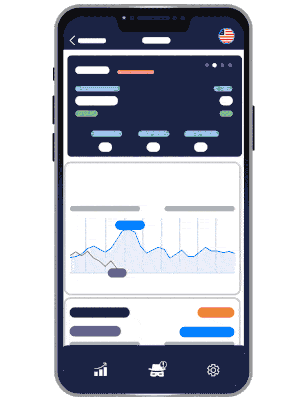 SIGN UP FOR HELIUM 10
Get 20% OFF your first 6 moths or 10% OFF every month
Using Your Research To Promote Your Amazon Product Listings
As we mentioned, market research on Amazon can offer insights into the best products to sell—but it also can help you uncover tactics to use to optimize your product listings and expand your product offerings to get the most sales possible.
Optimize for the Right Market
The first step to listing a product on Amazon is putting it into the correct category. Amazon has general categories that cover most of the big industries—but you can also dig deep into each section to further categorize your product. Find the exact category that matches your product. This will help Amazon categorize and list your product for the correct terms.
Going through this process will also help you understand which categories to avoid. The Amazon ads program has a feature that lets you exclude chosen keywords for unprofitable categories. Enter these keywords on your product ads to avoid wasting ad dollars on shoppers who are unlikely to buy your product.
Optimize Your Listing with Keywords
The best thing you can do to optimize for success is to tell Amazon what your product is about and which search terms to index your product for. Keyword research can help you do this.
Use your primary product search term, alternative search phrases, and other terms related to your product to create a keyword list. Once you have your list, determine which keywords matter the most. You can do this manually, or use a keyword research or competitor analysis tool to generate the data.
Once you have the best terms, include them naturally in your Amazon listing. Amazon's ranking algorithm will pick them up and index your product page for the search phrases you include. You can also add backend keywords for the terms that don't fit on the product page. Find this section in the product section of your listing under "search terms."
Monitor Reviews and Request Feedback
You may not get everything right when you first set up your Amazon listing. That's because you won't have direct data from any customers yet.
The best way to figure out if it's working is to monitor feedback from customers. Keep an eye on customer reviews to make sure people are happy with their purchases. If they're not happy, what problems do they talk about in the reviews?
You can also request feedback from your customers. Amazon recently launched email list capabilities for sellers. Use those features to reach out to customers and learn about their experiences with your product. The happier the customers are that you have, the better reviews you'll receive—and the higher ranking you'll see for your product.
Look for Companion Products
You can gain a lot of traction with a single product on Amazon. But if you want to expand your brand's presence and increase your average order value, you'll have to expand your product offering.
A great way to do this is to sell companion products. A companion product is often purchased alongside another product, such as razor blades and shaving cream. Check your competitor's products to see if you can find the section that includes items commonly purchased together. Look into each of your options to see if there is enough volume to justify creating another product listing from your brand.
The Key To Successful Amazon Market Research
A lot goes into Amazon product research, but it's worth it. Without insight into the current competitive landscape, you risk launching Amazon products that don't have a chance of succeeding.
Great market research will tell you many things, such as:
the product categories most likely to succeed
the potential profit for your Amazon store
what you need to do to stand out from your competition
how to optimize your product pages for success
Thorough data from a strategic market research plan can help get a small seller off the ground. However, to grow and increase sales, sellers have to continuously monitor the market and extend their research each year. If you want to get the most up-to-date market data each year, having the proper tools can make a huge difference. 

Helium 10 offers a suite of Amazon research tools that help you through the product research process. Sign up for an account today to see how Helium 10 can help you find and monitor products that are worth selling on Amazon.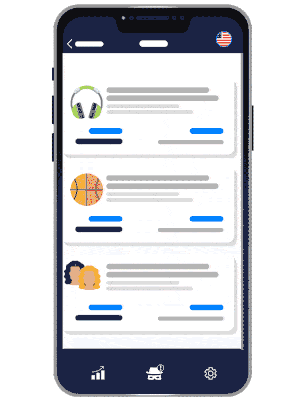 BEST OVERALL
Helium 10 is one of the most powerful All-in-One Amazon seller tools on the market today.