CamelCamelCamel and Keepa are Amazon Product Price Trackers.
Customers can get the best deals on their favorite products using these trackers. A few weeks before a big holiday, Amazon increases the prices of its products.
When the sales begin, Amazon slashes the prices. The process of bumping the prices is beneficial for sellers. They can sell out loads of products during every sale.
Since the costs of products are increased a few days before the sale, sellers do not face a loss. They can sell the products at their original price.
Of course, the prices may vary depending on the products. Sometimes, you might sell the items at a slightly lesser cost. Either way, it is a win-win for everyone.
As a seller, you will be able to sell off most of your inventory. On the other hand, customers are pretty satisfied with the money they save.
What is CamelCamelCamel?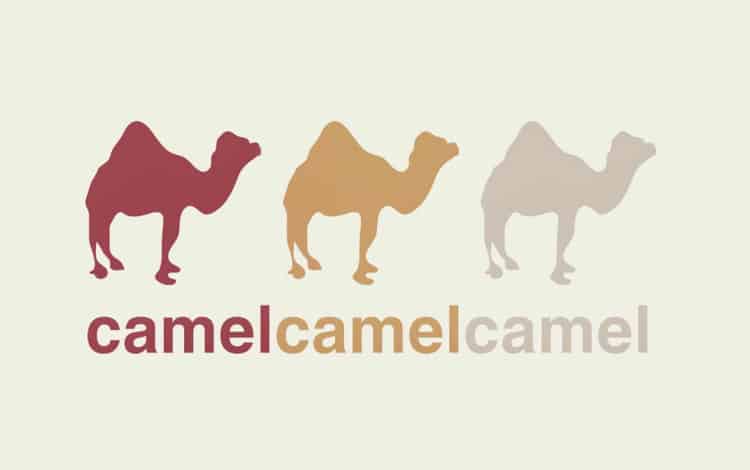 CamelCamelCamel is an e-commerce product price tracker.
Developers launched the software in 2008. It keeps a record of millions of products sold on Amazon. If you are a seller on Amazon, then this tracker is perfect for you.
As a seller, you will need this tool to understand the market better. You can check the history of prices set over the years. By understanding the product prices, you will be able to increase or decrease the costs.
The price can vary according to the demands. When you intend to sell on Amazon, it is essential to analyze the prices. CamelCamelCamel allows you to do that.
Using CamelCamelCamel is quite simple. There are three ways you can use the product pricing tracker. First, you can download the web browser extension.
It is currently compatible with Safari, Google Chrome, and Firefox. All you have to do is download the extension on your browser.
The next thing is to go to the Amazon website and check the product you like. Once you select the product, click on the CamelCamelCamel extension browser. All the details of the product will be immediately visible. You do not even have to leave the Amazon website.
Another way to use CamelCamelCamel is by logging on to their website. Then, add the product you are searching for. Once you feed in the product, you will get all the pricing details of the product.
The software also offers a unique tool called Bookmarklet. When you are browsing on Amazon, you can click the Bookmarklet button. The action will take you to the product page on the CamelCamelCamel website.
You will be able to see all the pricing details of the product. You can check the lowest price, list price, pricing history, and other related information.
Let's look at the pros and cons of using CamelCamelCamel.
Pros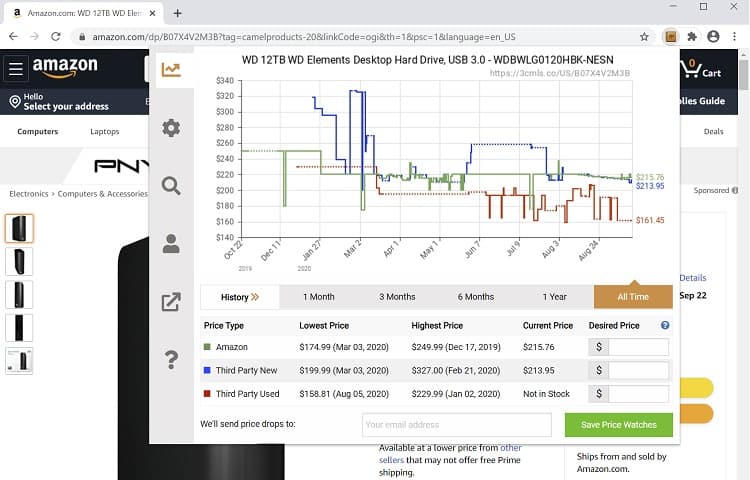 CamelCamelCamel can be used to analyze prices from various countries around the world. These countries include the UK, Japan, the US, Germany, and so on.
It has a unique feature called Bookmarklet. The simple button can give you all the information about a product. You will be able to check the pricing details without leaving the site.
You do not have to sign up to use the tool. CamelCamelCamel enables you to use the tracker without registering.
The software offers various perks if you sign-up. You will get access to the Wishlist Importer tool and the Camel Management system. It also provides you with email alerts.
CamelCamelCamel gives a detailed price history chart. It enables you to pick a particular time frame. The tool will show all the price details during this time frame to you. The chart is accurate and in-depth.
Camelizer is a unique browser extension. If you are using Google Chrome, you can download the extension from Chrome's web store. Firefox users can download the add-on from Firefox's page.
CamelCamelCamel's Wishlist Importer tool allows users to import their Amazon wish list. The software then delivers the price history of each product. It is convenient and easy to use.
The Amazon Product Search tool is brilliant. You can use it by going to CamelCamelCamel's website.
It is an experienced company. CamelCamelCamel has been around for 13 years.
The Price Drop Alert feature is exceptional. Every time you drop the price of your product, your customers will get an email alert. It creates an urgency to purchase a particular product.
Cons
CamelCamelCamel only offers data from only 8-10 countries. Your product pricing analysis is quite limited.
The graphs and charts of each product are not very detailed.
Users have often doubted the accuracy of the product prices
CamelCamelCamel has a comparatively small database of products.
The tool provides information in a barebone format. It makes the user experience quite dull.
You can only use the browser extensions on limited browsers. 
CamelCamelCamel does not show shipping costs.
The user interface of the tool seems outdated.
It is not the best price tracking software for sellers.
Check out: CamelCamelCamel alternatives for more options.
What is Keepa?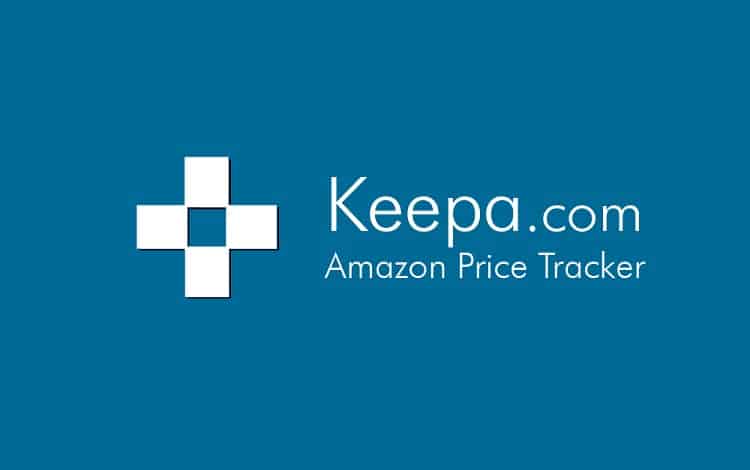 Keepa is an extraordinary product price tracker. It was launched in 2017.
The company is based in Europe. With Keepa, you can check the price history of the products. It also lets you check the top deals, price drops, and other price-related details.
You can use Keepa for free. If you want to get detailed reports, then you can go for the paid version. There are a vast number of subscription packages to choose from. You can choose the one that is best for you. If you do not wish to invest in the tool, you can go for the browser extension.
Sellers can also log onto the website and use the tool for free. The graphs and reports provided by Keepa are incredibly detailed. It analyzes the prices from an extensive database of products.
Keepa currently has 1 billion products in its database. Amongst all the product pricing tools, Keepa has the largest number of products.
You can use the software in two ways. First, you can go to the Keepa website and check the details of your product. The second way is to download the browser extensions. Keepa offers an extension for a large number of browsers.
You can enable the extension of Google Chrome, Firefox, Opera Browser, and Microsoft edge. The third-party plug-in is not available for Safari. You can always download any of the above browsers and download the extension.
Keepa provides sophisticated features to the user. For example, it allows you to analyze and edit your graph history. You can also receive email notifications for price drops.
Let's look at the pros and cons of Keepa.
Pros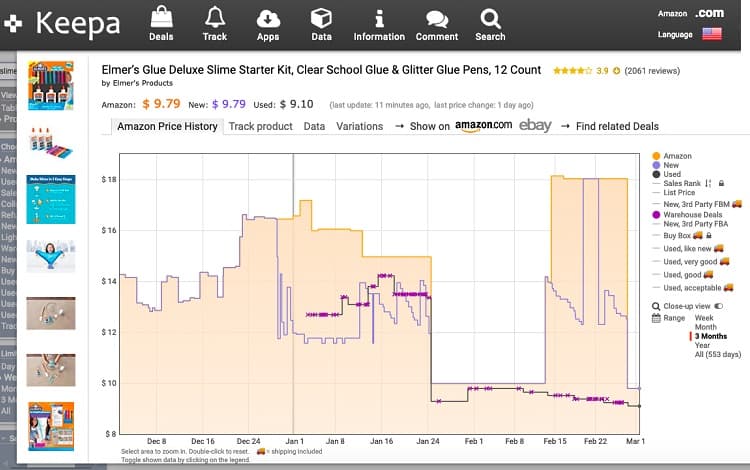 Keepa's product price catalog is constantly updated. You will always be given the current price of a particular product.
The software monitors 200 million products in America. It also analyzes over 40 million products in the UK and Germany.
You can use Keepa without registering. It does not require you to sign up.
It functions on Amazon sites all over the world. If you opt for Keepa, you will not be restricted to particular countries.
The company has over 1billion products in its database.
You can download the Keepa browser extension on multiple browsers. It is a simple plug-in that enables you to track product pricing.
You can check the pricing history of each item on the product page itself. You do not have to go back and forth from the website to the product page.
With Keepa, you can keep track of product deals, find relevant deals, and watch the prices.
The paid version offers constant updates on the prices of selected products.
Keepa offers the most detailed price graphs. No other tool can compare with it.
It offers price drop alerts. Keepa also tells you when a particular product is available.
You can analyze the pricing history of your competitor's products. It will help you price your products accordingly.
Keepa provides advanced features for sellers. It is excellent for anyone who wishes to become an e-commerce seller. The premium features of Keepa were specially designed for sellers.
Buy Box price history, Sales Rank history, Rating/Review, and Offer count are Keepa's best features.
The product tracker is great for sellers and customers.
Cons
Keepa charges an amount for tokens used per minute. Every time you use up the tokens, you have to purchase new tokens. Over a while, it becomes pretty expensive.
Special deals do not work correctly.
Users have complained that the tool becomes slow at times.
You cannot access the advanced features in the free version.
Comparison
Sales are an excellent time for both sellers and customers.
With the help of product trackers, you can analyze the cost of each product. Keepa and CamelCamelCamel enable you to keep a record of the prices of all the products.
In addition, you can check the variations in prices for the past 30 days.
Similarities
Keepa and CamelCamelCamel have various browser extensions.
You do not need to create an account to use Keepa or CamelCamelCamel.
Both product trackers work on your mobile and desktop.
CamelCamelCamel and Keepa allow you to access seller prices in multinational markets.
Differences
Keepa has a free version and a paid version. CamelCamelCamel is entirely free. You can subscribe to Keepa for 39 Euros a month. Other pricing packages may be of help.
CamelCamelCamel analyzes product prices from 10 different countries. Italy, Canada, France, the United States, and China are a few of those countries. Keepa compares product prices from numerous countries.
Keepa offers extensions for Opera, Google Chrome, Firefox, and Edge. CamelCamelCamel allows extensions on Firefox, Safari, and Google Chrome.
When it comes to databases, Keepa wins the prize. It keeps track of over 1 billion products. CamelCamelCamel has a database of 10 million products.
You can track a limited number of products using Keepa. CamelCamelCamel has no such limitation. It allows you to track unlimited products.
Keepa also analyzes product pricing from eBay. CamelCamelCamel does not offer this service.
Which one is better for me?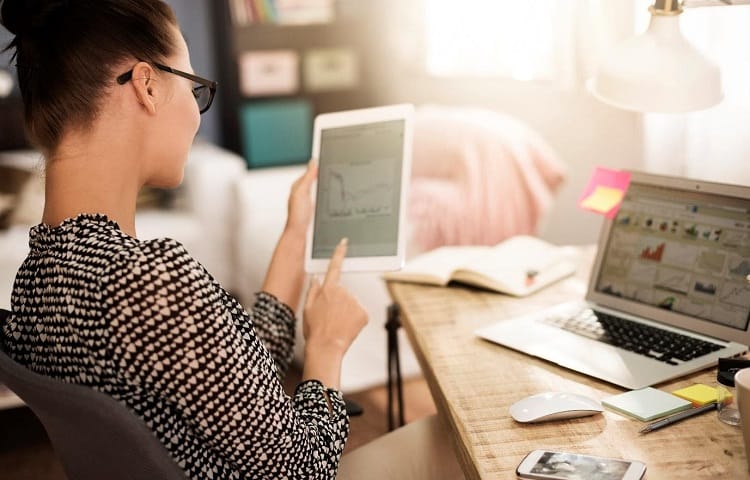 Keepa has an extensive database of products. They can compare close to a billion products.
The graphs and charts provided by Keepa are exceptional. If you are comfortable with spending money, then Keepa is for you.
However, anyone who wishes to utilize the product tracker for free should go for CamelCamelCamel. Both provide accurate data. The most significant difference is the product database.
Keepa has an enormous database. It is considered to be much more accurate than CamelCamelCamel.
Both product trackers are great alternatives to Jungle Scout or other Amazon price tracking tools. But Keepa is the clear winner. It is much more accurate. Keepa also compares data from all the Amazon sites, while CamelCamelCamel only compares data from 10 countries.
If you are selling a product in a single country, CamelCamelCamel is excellent for you. But if you are a multinational seller, you should go for Keepa. It is an excellent investment for the long term.
You will be able to keep track of product prices all over the world. As the holidays approach, you can increase the costs. With the help of Keepa, you will know exactly when the sales start. At which time you can considerably reduce the prices of your products.
As a seller, you must invest in a good product price tracker. Keepa is highly advanced. It is mainly designed for sellers. Customers are delighted with the advanced version of Keepa.
They can use the pricing graphs with ease. Keepa also has an excellent user interface. A first-time seller can read the graphs with ease. You do not have to be a financial expert in reading the pricing charts.
CamelCamelCamel is also great. It has a database of over 10 million products. If you do not want to invest in a product tracker, then CamelCamelCamel is for you. Keepa also has a free version. But if you're going to use a free tool, CamelCamelCamel is much better.
Conclusion
Both Keepa and CamelCamelCamel are excellent tools.
They are equally suitable for people who like to shop. But if you are a seller, then you should go for Keepa. It has a gigantic database. By using Keepa, you can procure pricing data from all over the world.
CamelCamelCamel has its perks too. The 'Bookmarklet' is an exceptional feature. You can use this feature for free. The best thing is to use both the tools and see which one produces better results. You do not necessarily need to spend money for a good price tracker.
If you are selling a large number of products, then it makes sense to invest money. By investing in a price tracker, you can improve your sales. Sellers often try a combination of both tools.
Each tool has its pros and cons. You can choose the one that works best for you!
Resources: