Are you ready to start selling products but you're just not sure how to do it? Maybe you've been evaluating different options and you're just not sure where to go from here. Maybe you've already narrowed it down to these two options or maybe you're still looking at more. Either way, let's take a look at why Shopify and Amazon FBA are the most popular options out there. You might be surprised just how much both can offer to you and you might make a different decision than you thought. It's all about what you want most for your selling process and your branding.
The Difference Between Shopify and Amazon FBA
The main difference you're going to find between Shopify and Amazon FBA is what the marketplace is all about. Shopify focuses on creating an online store so that you can sell just about anything that you want. On the other hand, Amazon FBA is about selling through Amazon itself, so you don't actually have a store of your own. You only get to post directly in the market and people can see you alongside all the other people who sell that product, rather than seeing all the products that you have.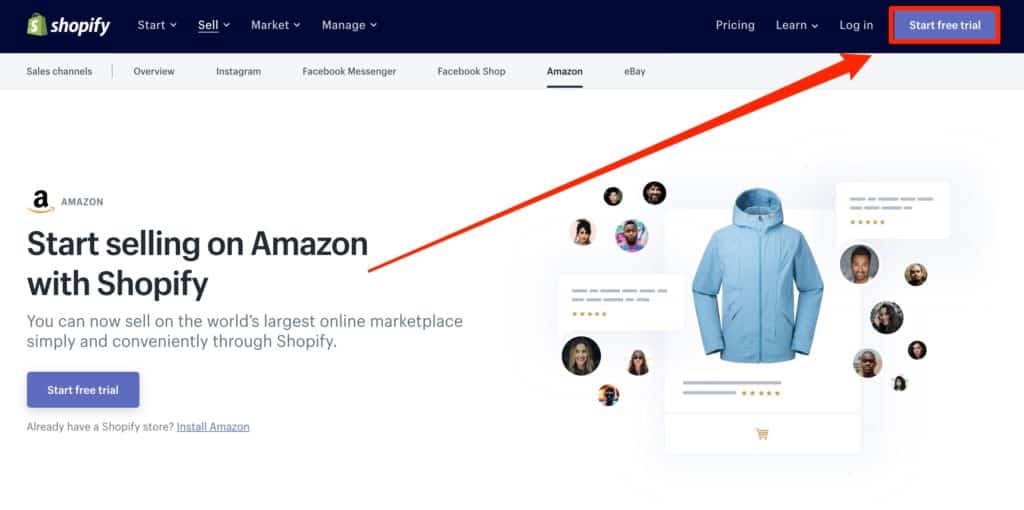 So, just what are the important features of Shopify? What would you really like and what wouldn't you like? All of these things are going to help you make your decision. Shopify is a high-quality platform that's built on giving you a marketplace of your very own. You don't have to compete with anyone else on your Shopify page because it's entirely about you and the products that you have to offer. But there are a number of different benefits that are associated with Shopify, and a few things that you're going to want to watch out for.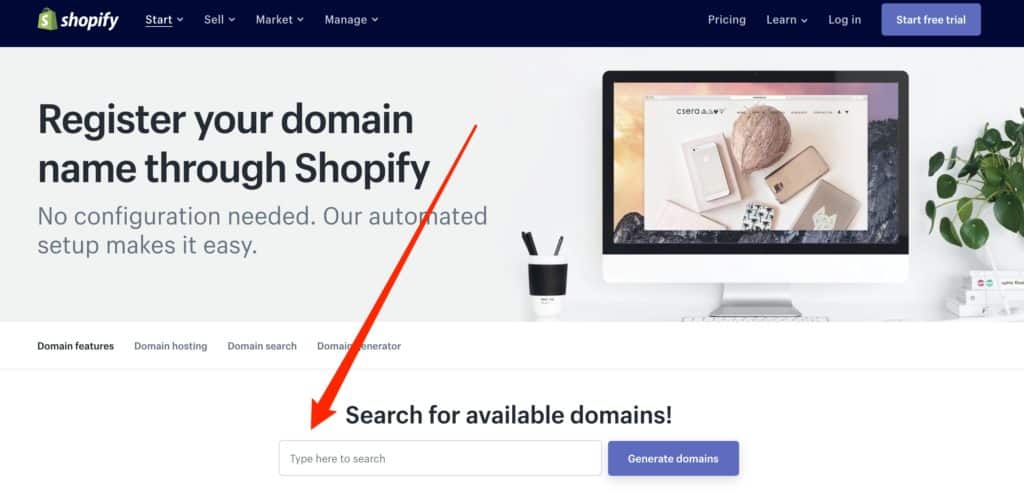 Easy to use and start an online store
Easy to design
Flexible design
Variety of app integrations
Pricing levels/options
High level of security for an online business
High level of reliability
Quality customer support
Quality seller support
Access to Shopify payments
Fast loading speed
Great value for the money
Variety of website features
Variety of sales features (shopify offers)
Wide range of apps
24/7 customer support
Easy mobile responsiveness
Quality sales features
Variety of ecommerce tools
Ability to create your own brand
Monthly subscription fees and app store
No built-in marketing
Images show in varying aspect ratios
Adding customization is difficult/costly
Transaction fees for third-party payments
3 option limit per product
Only 1 abandoned cart follow-up
Phone support is difficult outside certain areas
Some integrations have been removed
Apps required for many features
Low tier plan does not offer full online store
Difficult for search engine optimization
Selling is only allowed from certain countries
No professional reporting with basic package


When it comes to Amazon you might think that you have a few additional benefits. After all, just about everyone has heard of Amazon, right? So just the idea of working through Amazon seems easier, but is it really going to be the best way? We're going to take a look at some of the benefits and some of the drawbacks that are associated with Amazon FBA. If you're using this service it's not exactly the same as just posting and selling anything on Amazon. You're going to have a slightly different and slightly more involved process going forward. Let's look at some of what you need to know.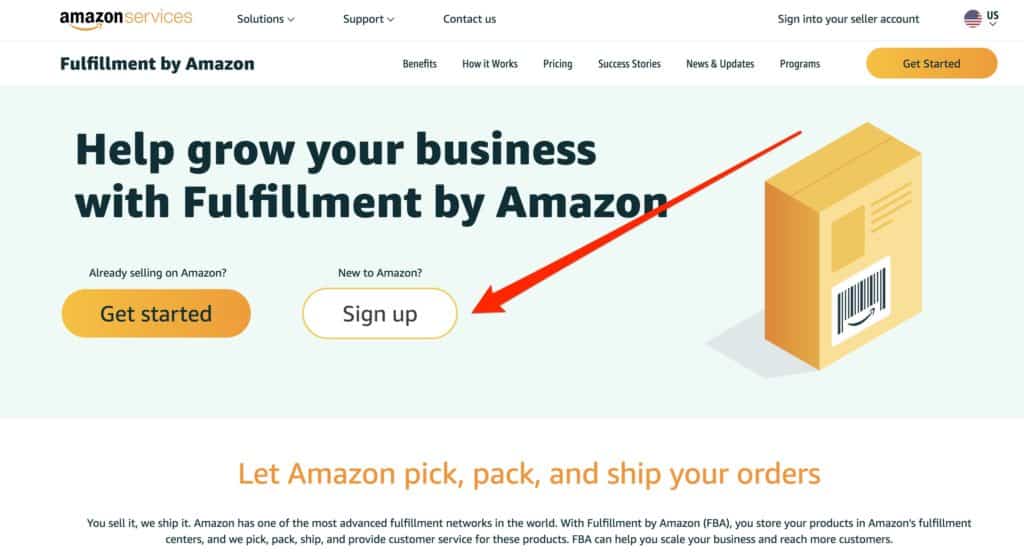 High volume of traffic
Inventory storage included
Packing and shipping included
Easy to use
One of if not the largest ecommerce platform
Individual plan great for small-scale sellers
Easy to set up and sell online
Quick to start the first sale
Easy to find customers
Qualify for Amazon Prime
Multichannel fulfillment
Higher selling ability than non-FBA
Finding customers is automatic
Large competitive base of online sellers
Difficult to create your own branding
Few layout/design options
Monthly fees
Not as much variety on selling
Few payment options
Customer support is not as user friendly
Charges transaction fees
Difficult to track inventory
Returns can be too easy
No real online presence for your brand
Prepping for shipping is difficult
Difficult to budget for fees
Shopify Vs Amazon FBA – Which is Better for Beginners?
So, if you have to make a choice on one or the other which way should you go? The truth is, there are a number of ways to get the best out of each. Each one can do great for different people and different types of businesses, so you'll want to take a look at each of the features above and see which one works the best for you. Overall, it seems that Shopify is one of the best platforms for those who are looking to start their own business and want to create a brand that really embodies that business. If you want to have your own store to sell multiple products online and you want people to be able to find you specifically, Shopify makes that happen.
Shopify and Amazon – Can I Use Both
Of course, the alternative is to avoid making the decision at all. You don't have to actually choose between Shopify and Amazon. You absolutely can choose to use both. The idea is that you're going to get some of the benefits of Amazon and you're going to have the benefits of Shopify along with them. Here, you create your Shopify store and then you add in Amazon to go along with it. That's going to give you the very best of both worlds, all the way around. 
The benefits here are that you're going to have the opportunity to create a brand through Shopify and sell your products through that brand. You're also going to have the opportunity to sell your products through Amazon. That means that people can purchase directly from the platform, without ever having to go to your personal Shopify page. That gives you a way to attract even more people, from both ends of the spectrum.
Let's take a quick look at some of your most frequently asked questions from the Reddit communities and what you should know before you decide between Shopify vs Amazon FBA. You'll be able to get a good idea of which one will work out the best for you.
How to Integrate Shopify with Amazon FBA?
If you want to create both an Amazon FBA and a Shopify account you'll want to create your Shopify account first. Make sure you design it the way that you want and create the style and products that you want. You'll be able to do all of the customizations that you want first and then you can change things up by adding an Amazon plug-in or app. This will give you the ability to post the items from your Shopify account directly to Amazon and make sure that they are available through both of the platforms. 
For those who do have a Shopify account, you can give the Amazon link a try and see how it works for you before you have to purchase anything. Not only that but if you haven't tried Shopify before there's actually a 14-day free trial where you can see what's available there as well. 
Can You Use Amazon FBA with Shopify?
Amazon FBA and Shopify can work together. You need to have both an Amazon Seller account and a Shopify Store. From there you can link the accounts and you'll get the ability to list directly through both platforms as well as keeping all of your product details, listings and inventory up to date. That makes it a whole lot easier for you to sell on multiple platforms and also makes sure that you're going to have accurate recording while you're at it.
For those who have never used these two platforms together, you're going to have to pay for each account this way. You have to pay for an Amazon Professional Seller account and a Shopify account in order to have the features you need to actually sell through both.
Are you looking for integration with Amazon and Shopify, tools like Sellbrite (a GoDaddy brand) allows you to connect your sales channel via Amazon, Shopify or Etsy. Making it easy for Amazon sellers to "sell everywhere". 
Which is Cheaper Amazon FBA or Shopify?
Shopify offers a basic plan that's only $29 a month. The basic Shopify plan is cheaper than Amazon's Individual Seller Plan, which is approximately $40 per month. However, the Amazon plan is only really good if you're planning to sell very few products. You get to sell under 40 items at $0.99 fee for each. You may need to upgrade to a Professional Selling plan to sell if you're planning on more, which is a flat $39.99 and then selling fees added in. 
The important thing is to know what you're planning to sell. Shopify's basic plan gives you a website and blog as well as unlimited products and many of the other features. You'll have a few fewer options on setting up your page with this plan, but it still will help overall. 
Which is Easier Amazon FBA or Shopify?
The short answer is that Amazon FBA is going to be easier because you're not going to have as much to take care of. You'll be able to create an account, list, and item and you're ready to go. With Shopify, you're going to have a longer process because you're actually setting up your own store. You need to design it and set up things the way you want. Now, you can pick a default option and you can leave it the way that it is and save yourself time, but if you really want to take advantage of what Shopify has to offer you'll spend more time.
The long answer is that it depends on what you're looking for when it comes to a comparison of Amazon vs Shopify. If you just want a place to sell you won't spend much time setting up Amazon FBA. If you want something more advanced, Shopify still isn't going to take long for what you're getting. 
Amazon charges you a flat fee for selling items through their platform. If you have an Individual Seller account it's $0.99 per item up to 40 items (that's the most you can sell with this plan). If you have a Professional Seller account you'll pay a monthly fee of $39.99 plus you'll pay approximately 15% seller fees. With FBA you pay based on the weight of the item that you're selling. Also, you'll pay more if you sell the item through your website and then let Amazon ship than if you sell it directly through Amazon and they ship it. 
Shipping rates are low compared to other options though you'll have the monthly fee and storage fees for any items that are being kept at an Amazon warehouse. Costs per item range from $2.41 to ship a standard size product that's 1 pound or less up to $137.32 to ship a special oversize product. 
How many people shop on Amazon Vs Shopify
Amazon has over 100 million prime members, nearly 200 million users visit Amazon.com.
Making Amazon and Shopify platforms any serious eCommerce seller cannot afford to ignore. 
Amazon sells on average over $17 million per hour (Imagine a small slice of that pie)
Shopify is the 3rd largest online retailer just behind eBay and Amazon. Shopify has over 1 million merchants set up and running online stores. The number of people shopping would be near impossible to calculate with each individual eCommerce business store owner having the analytics.
Let's not forget people are changing the way they shop, especially under the recent circumstances of people being forced to self-isolated or stay at home for extended periods. Now more than ever people are turning away from the brick and mortar stores and shopping online.
How Much Does Shopify Cost?
Shopify offers you a basic plan that will get you stated with your own online store, credit card rate, the website, printing shipping labels, a discount on shipping, and unlimited products for approximately \$81.50 per month. If you want to upgrade your features you're going to have several different options, and they range from $127 per month up to $2,041.25 per month. It all depends on what you'd like your plan to be able to do for you and your customers. None of these plans charge a transaction fee and you can add a domain for as low as $9 a year.
Overall, you can get quite a lot with this process and you'll be able to save a little if you're willing to go this route and ship for yourself (or use a third-party service). If you're combining this one with Amazon FBA make sure you calculate all costs.
Conclusion Shopify Vs Amazon FBA
If you're looking at the options between Shopify vs Amazon FBA you'll want to consider what you want out of your business and how you really want to sell your products. An online marketplace like Amazon or Walmart or creating your own online store from an ecommerce platform like shopify. From there, you're going to have the opportunity to truly create the sales and the marketing that you're looking for. And you can feel great about either choice because both of them will help you in the long run.