Sellers who have signed up for Amazon's FBA program often find it difficult to comprehend their complex and rigid sets of rules.
Their FBA labeling process is yet another prime example. Since Amazon has various big-little rules, sellers get lost in the process and receive their whole inventory back.
To avoid this mishap and help all the newcomers or struggling sellers, we have curated this separate guide that talks about the entire labeling process in detail.
What are Amazon FBA labels?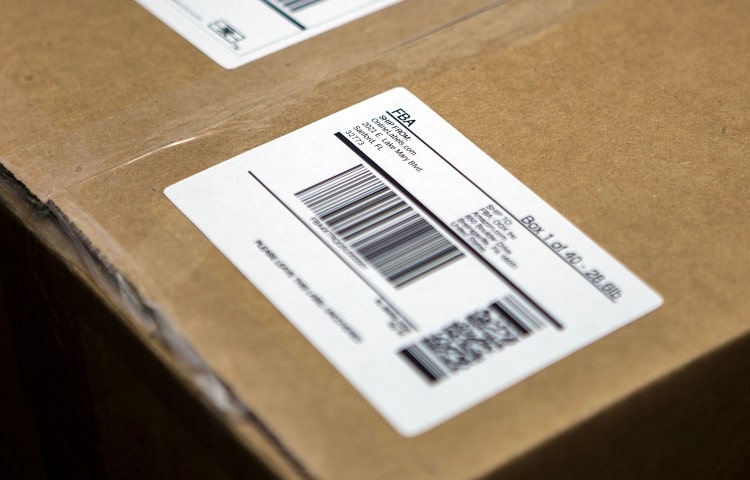 Amazon FBA labels are specific labels that help Amazon collect, store, distribute and ship your products in the fulfillment centers.
As FBA is a very large-scale operation, Amazon heavily relies on these specific barcodes and labels. These FBA labels ensure that the right customer gets the correct product from the valid seller.
In addition, these particular labels make the tedious process of sorting, managing, and shipping a breeze, resulting in quick shipping and quicker deliveries.
Failing to abide by these shipping rules can result in unnecessary fines, delays, and sometimes even returning your products from the fulfillment centers.
What are the most common types of labels?
It would be ideal if you understood the different types of labels. In a nutshell, there are only two primary barcodes that are necessary to track your shipment or individual products:
Manufacturer barcodes – UPC, JAN, EAN, or ISBN
Manufacturer Barcode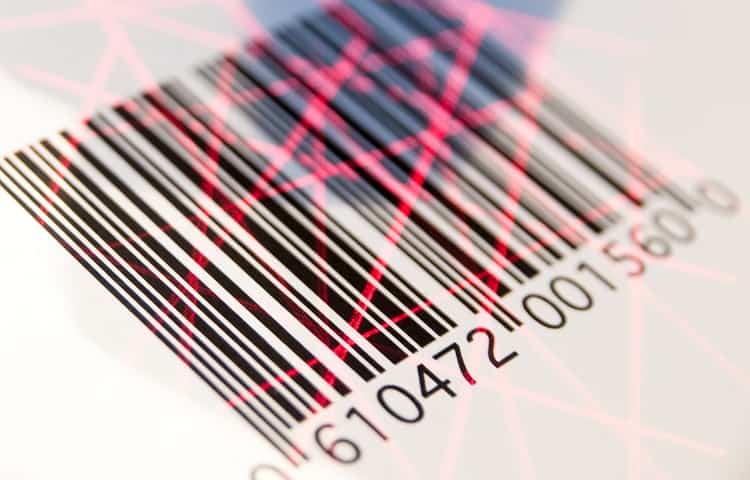 A manufacturer barcode is a label that already exists on your products. Your manufacturer already affixes these labels for tracking.
Amazon will automatically notify you if this barcode qualifies for the shipment. Since these codes are universal, sometimes a seller can get away by using the same barcode for all the sales.
Amazon accepts ISBN, UPC, and EAN barcodes for global FBA shipments. These barcodes change according to the commodity; for example, ISBN barcodes are exclusively usually used for books and book covers.
Amazon Barcode
The FNKSU barcode (Fulfillment Network Stock Keeping Unit) is an alphanumeric barcode exclusively for Amazon and its sellers.
This FNKSU is often used when your product isn't eligible for the manufacturer's barcode. Another driving point for sellers to use this barcode than any standard UPC is the code's individuality. Since Amazon is a vast platform, many sellers may be selling the same product as you do.
When two sellers have identical codes, it becomes tough for Amazon to track which account got the order. Following the barcodes in reverse to get the original seller can indeed be a cumbersome task.
To avoid this, Amazon encourages all its sellers to print out FNKSU barcodes for box labeling. You can easily find these codes in your inventory section of Seller Central.
Note: You can only access these barcodes after you have entered your products into the Amazon Inventory System.
What should labels contain?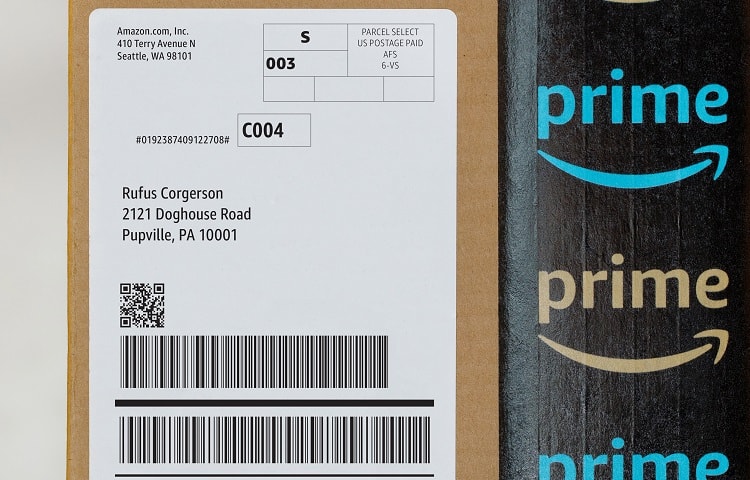 Some sellers make the mistake of overstuffing or under-stuffing their labels. Fewer details can make it difficult for the fulfillment team to allocate your products in the correct storage.
The same applies to labels that have unnecessary information, as it can sometimes confuse the bar reader. To avoid all this, each label of your shipment should contain these three essential things:
A valid FNKSU barcode
Product name like dog kong, toy, etc.
Product conditions like used, new, etc.
What are some barcode label printing options?
As an Amazon seller, you have four printing options at your disposal. They are as following:
1. Printing yourself
You can print your labels using all the necessary tools available on your Amazon Seller Central page. However, this method requires you to have a printer and printer rolls for creating, printing, and sticking.
2. Amazon label service
Amazon label service gives you a straightforward option to let Amazon add your stickers at the fulfillment center. However, you are supposed to change your 'Who prints' setting to 'Amazon' to activate the service. Amazon US charges a flat fee of $0.30 per item for standard FBA and $0.10 per item FBA Small and Light. In comparison, Amazon Europe charges £0.15, £0.25, and £0.35 per item, depending on the size.
3. Use existing barcode
If your products qualify for manufacturer barcodes, you can use the existing barcodes avoiding the hassle of printing.
4. Custom printed barcodes
Ordering custom printed barcodes can be an easy way to streamline your labeling process without spending much time. You can let third-party companies create custom printed barcodes with shape, size, and design elements.
How to print labels at home?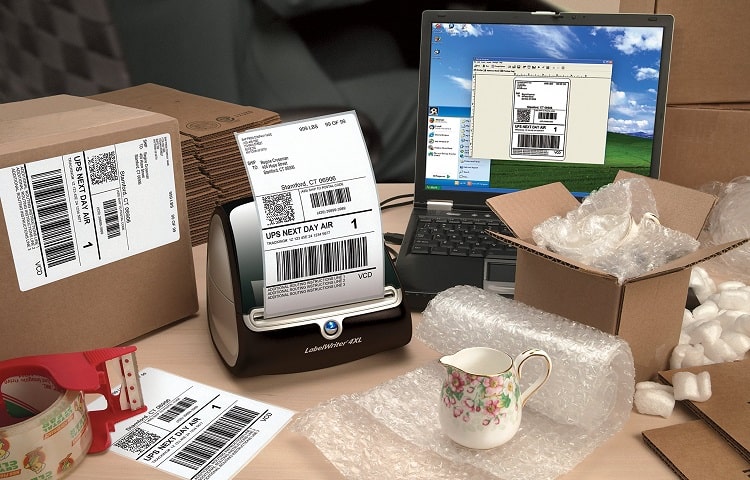 Once you understand the process of printing your labels, we are optimistic that this will be your default printing option from the bunch.
Follow our step by step guide for a detailed explanation:
Step 1: Open your Amazon Seller Central and log in to your seller's account.
Step 2: Go to 'Inventory' and select 'Manage FBA Inventory' from the menu bar.
Step 3: Peruse your list of inventory and choose the products you wish to print.
Step 4: Click 'Edit' on the right of your selected product. In the dropdown menu, click 'Print item labels.'
Step 5: Select the quantity, size, and other label preferences according to your needs. We recommend 40 for a standard size.
Step 6: Once you are finished with the customization process, click the yellow button saying 'Print labels for this page.' Amazon will send you a PDF file with a digital copy of all the labels for your entire shipment.
Step 7: Upon opening, click 'Edit' at the top and select the 'Take a Snapshot' suggestion. Next, adjust the total area of the snapshot by increasing the size so that it covers the entire label.
Step 8: Launch the print menu by clicking Control + P. Select your size orientation and click 'Print.' Your printer will instantly start printing the labels.
A few label paper requirements
For Amazon FBA, you need to follow these three basic label paper requirements:
The paper should be completely white and 100% non- reflective.
You should strictly print the barcodes with black ink. Colored inks do not perform well under various climate and transit conditions.
Ensure you use a removable adhesive so customers can easily rip off the labels after the delivery.
What is the best printer type for Amazon FBA labels?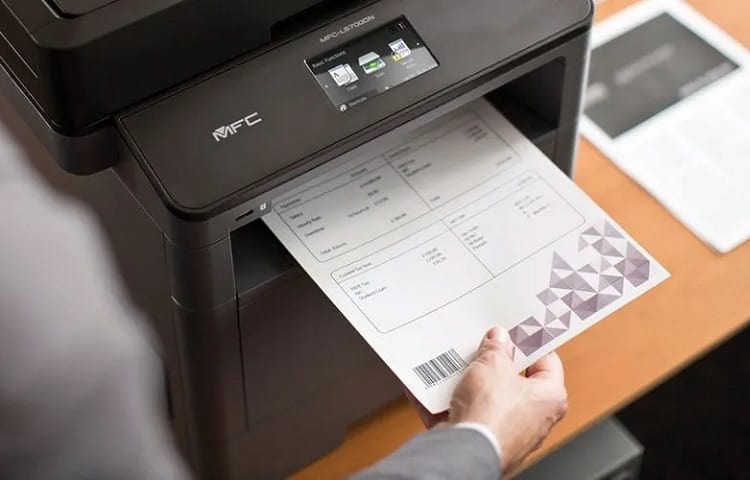 Before giving our recommendations, it is essential to note that you should always consider buying thermal printers.
Most of the seller tools are optimized for thermal printers. If you do not want to bring a thermal printer in the picture, a laser printer can also work seamlessly. But ensure that you avoid inkjet printers at all costs.
The print resolution of the printer should be 300 DPI or preferably more. We recommend purchasing a thermal printer to save money in the longer run.
Additionally, you would not require to spend extra money on toners and inks.
DYMO Labelwriter 450
The DYMO 450 is undoubtedly one of the most popular printers available for Amazon sellers. Every Amazon seller has tried and loved this printer for their business.
You can easily use this device to print FNSKU labels or any other labels like expiration dates, this side up, choking hazard, etc. DYMO 450 is one of the great printers in terms of affordability and quality.
Suppose you wish to print FNSKU labels; in that case, we recommend 30334 or 30252 sized tags. You can use the DYMO brand label paper or stick with generic brands to save extra money.
ROLLO Label Printer
ROLLO printer is exceptionally dynamic and faster than any other printer on the market. If you can splurge a little, we highly recommend ROLLO for its additional features.
This printer can quickly churn out 4×6 shipping labels without struggling. If you are a seller who also sells via Merchant Fulfilling, this can be a game-changer.
We highly recommend this printer if you want a handy and fast device that prints both shipping and FNSKU labels. If you are a big seller who ships a considerable amount of inventory, then ROLLO should be your next purchase.
A handy checklist for label guidelines:
Always consider printing your labels in a complete set. Since each label is highly unique, you should avoid copying, modifying, or reusing the labels.
The ideal size of your labels should be – 1 ⅓ x 4 inches.
Avoid affixing your labels on the corners, sides, or across the seam. Instead, find a flat surface that can easily accommodate the entire label without any bends.
Ensure your labels are highly readable and, most importantly, scannable. If the tags are inside the bubble wrap, consider adding a secondary label for easier scanning. You can find your secondary tag on your Inventory list.
If your product packaging already has labels, make sure to cover it using a bigger-sized label. Covering will cancel out the old sticker and make it easy for the fulfillment center to arrange the products easily.
Allow a safe 0.25 inches between the edge of your label and the edge of your packaging.
Conclusion
We hope our comprehensive guide helped you in learning the entire labeling process.
We highly recommend going through each labeling phase slowly to grasp the whole process. Your most important part is feeding correct product entries in your inventory list.
From there, the labeling process becomes a breeze. Lastly, if you want to save money on labeling expenses, we urge you to invest in a high-quality personal printer.