Amazon is arguably the world's largest supply-chain conglomerate in the world today.
The company handles stores and delivers millions of goods across the globe every day. It is bringing buyers and sellers closer together, one delivery at a time.
Amazon managed to stay afloat and become almost an essential service even during the Covid-19 pandemic, a feather in the company's already multi-feathered hat.
Amazon is driven mainly by its global presence. Its outreach program is one of the best globally, and its network of distribution centers is breaking norms in the supply-chain e-commerce industry.
However, the company's primary asset is its strong force of vendors selling their goods on Amazon's marketplace and its employees that manage, segregate, and deliver everything a buyer demands.
To keep this engine going, Amazon uses signature mechanisms and maneuvers that enable the company to manage its fulfillment centers in the best way possible.
Every product has unique identifiers that Amazon uses to track and store them. It is truly a daunting task that Amazon FBA employees do with the perfect blend of organizational skills and micromanagement.
In Amazon's FBA (Fulfillment By Amazon) service, vendors ship their products to the designated Amazon Fulfillment Center. Here, Amazon employees store these products in the correct inventories using a code known as SKU. SKU stands for Stock Keeping Unit.
Let's find out more about SKUs and how Amazon uses this mechanism for smooth operations.
What is an SKU?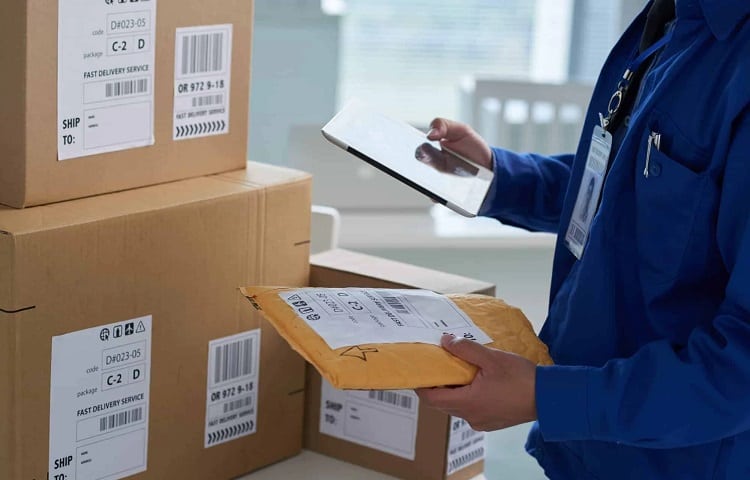 An SKU is a unique identifier code used for Amazon products once they are stored in fulfillment centers.
It stands for Stock Keeping Unit, and almost every seller on the block must have heard of it before. Some even pronounce it as "skew."
It is a fundamental term in Amazon FBA circles. Every product has a different SKU inside the warehouse where it is stocked. If two different vendors sell the same product, then they have different SKUs.
If size and color variations of the same product exist, then they also have different SKUs. Essentially, SKUs are an identifier for when multiple vendors are selling the same product. It helps Amazon employees know which product they have to deliver.
Let's understand this through an example. Let's assume you are selling a leather belt in different sizes and colors using Amazon FBA. Of course, every size and color variation of your leather belt will have a different SKU.
Moreover, if another merchant is selling the same thing, those products will have an entirely different SKU set. However, all these belts will have the same UPC (Universal Product Code). A UPC is a globally designated code for every product existing in supply chains. 
What is the difference between an SKU and an ASIN?
An ASIN is an Amazon Standard Identification Number. It is allocated to products that are sold on Amazon.
It is listed in every product's details or found in the URL address bar on your browser, right next to the product name.
Sellers must know that Amazon itself hands out its ASINs. You have to submit your product's unique identifiers, and Amazon churns out an ASIN for you.
Understand that every product has a unique ASIN. That means multiple sellers selling the same product will have to use the same ASIN. Again, this is a product ID unique to Amazon only. No other online marketplaces use ASINs.
On the other hand, SKUs are globally used by both sellers and online marketplaces. For example, Amazon has its brand of SKUs that it uses to keep its inventory in check – FNSKUs (Fulfillment Number Stock Keeping Unit).
However, sellers can create their SKUs, too. The purpose of SKUs is to keep track of inventory, whereas ASINs are used only to identify products.
An SKU has to give vital information to the employees who handle the transit and delivery of your product. SKUs generally contain information like:
Manufacturer
Country of origin
Condition
Price
Color
The information mentioned above is not mandatory on every SKU. Neither is that list complete; sellers can include more details in their SKUs.
It is advisable to have SKUs shorter than 30 characters, to make it easier for Amazon agents to keep track of your product. Amazon's FNSKU is mandatory on every product that is shipped to buyers.
Why do you need an SKU?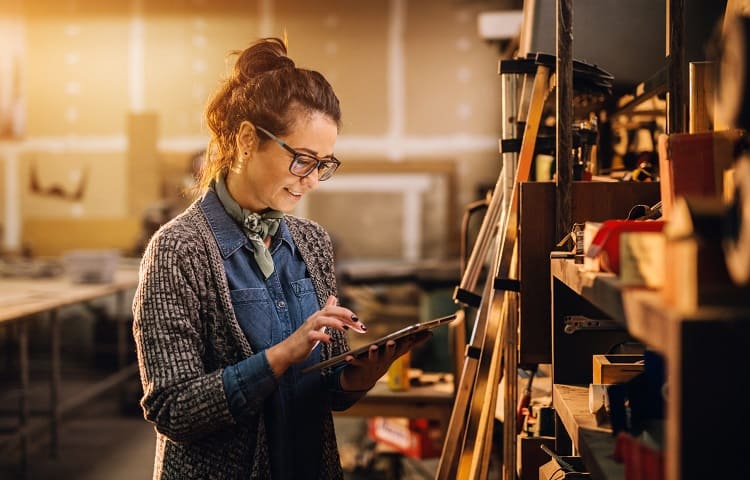 A Stock Keeping Unit is an integral part of selling online. It is a scannable barcode that aids vendors keep track of their inventory.
In addition, it is instrumental in providing sales data to vendors, allowing them to understand and fulfill inventory requirements.
Tracking inventory is a standard part of most e-commerce businesses. An SKU is used by vendors, catalogs, service providers, warehouses, and delivery fulfillment centers to keep an eye on their inventories.
It helps in letting vendors know when their products need to be restocked. Also, vendors can find out which product is selling well and which one is not using SKUs.
SKUs are unique to every company that uses them. So, while a vendor might use a set of SKUs for their products, they will have a different SKU when they reach an Amazon warehouse.
On online shopping forums, SKUs are used for product placement. That means if a customer purchases an item, the online marketplace can suggest the buyer products with similar SKUs.
As a consequence, the company sees an increase in sales and profits.
How to generate SKUs?
There are numerous online APIs that will assist you in generating your very own brand of SKUs.
SKUs do not have a fixed method or structure. Every vendor or company can issue its own SKUs. There are a few guidelines to make the SKU easy to use and efficient.
Commonly, the first part of the SKU is used to group the products, and everything after the dash can describe the variation in the product. For example, an SKU series for two color variations of the same coffee mug model would look like this:
CM01-RD (Coffee Mug Model no. 01, red color)
CM01-BL (Coffee Mug Model no. 01, blue color)
Online trade experts would insist that your SKUs be unique. Ideally, vendors should not repeat or reuse them for different products. They should also be short and crisp.
When making an SKU, you should avoid spaces or complex characters and do not use the product's full name in the SKU. If you plan to use Excel for inventory management, ensure that your SKU does not begin with a zero.
Excel spreadsheets will mess the number up if it starts with a zero. You should also avoid using alphabets that look like numbers in the SKU.
Straightforward SKUs are a boon to people who have to reference products from lists or invoices. Their job becomes that much easier with easy-to-understand SKUs.
In addition, once you have your SKUs settled, you can feed them to your inventory management system and get constant updates about the same.
Where to find your SKU?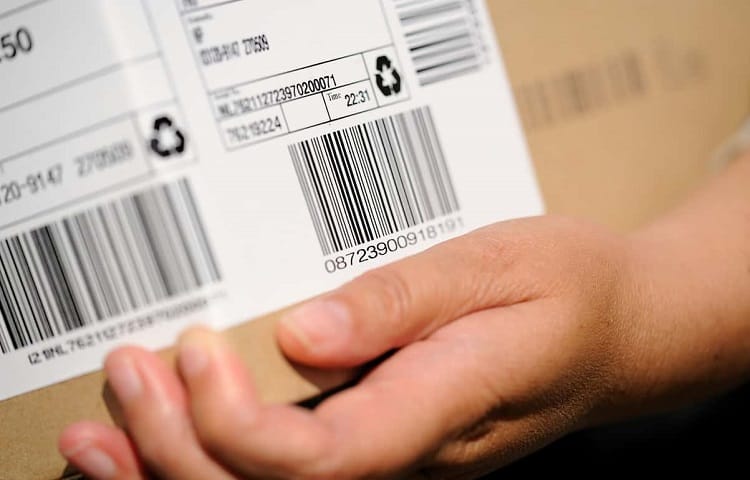 The answer is simple. Your SKUs are easily found on your product's label or the price tag. Therefore, the SKU will be easily visible on the label, somewhere near the barcode itself.
It acts as a moniker, a description of the product inside. It tells the customer, or the inventory manager, about who manufactured the product, when they did it, what color it is, what condition it is in, etc. Moreover, it may also indicate the price of the product.
If you operate on an online marketplace, you generally do not have access to product price tags. Therefore, you can place SKUs in the product details section. However, vendors must ensure that the SKU is mentioned on the customer's receipt.
Customers can overlook SKUs because they are not designed for customers' benefit. Instead, they are intended to paint a picture of the inventory to the seller.
Conclusion
SKUs are a critical asset in the e-commerce industry. They are the best indicators of sales and allow vendors to have a clear view of their inventory.
SKUs warn sellers when their stock is running low in the market and will enable them to restock the necessary products quickly and easily.
SKUs are different from ASINs. While Amazon itself assigns unique IDs to the products it allows on its marketplace, SKUs can be created and used by any vendor or inventory manager.
In this case, Amazon acts as an inventory manager for all its sellers. Therefore, the company has a unique SKU system set in place. Amazon uses FNSKUs to locate, track, and dispatch the right product to the right customer.
Can you generate your own SKUs? Sure!
Since SKUs are essentially a method of storing information, you can create your own SKUs suited to your company's comfort. They must be easy to translate, clear, and crisp.
They must hand over all necessary information to the customer or the inventory manager. Amazon uses its FNSKU system mostly to segregate between vendors selling the same products.
As you might have guessed, different vendors get different SKUs, allowing Amazon to make foolproof deliveries.