Fast as lighting and vast as the sea, Amazon brings everything to you and me.
The largest market in the world, you see, Amazon delivers everything from A to Z. The largest online marketplace in the world is home to millions of individual vendors across the globe.
These vendors fuel the e-commerce sector and enable Amazon to have arguably the most extensive inventory in the world.
If you are reading this article, there is a considerable probability that you are an Amazon FBA vendor yourself. One of the most important things as a vendor on Amazon is evaluating your stock constantly and fulfilling orders on time.
However, there must have been times when you logged into your Amazon Seller Central account only to find that some of your orders had a "pending" status. If you have ever seen these updates on your amazon, don't worry, your inventory is in safe hands.
There are numerous reasons why Amazon marks some of its orders to be "pending." Let's take a minute to glance through all the reasons why Amazon flags your orders that way.
Why is your order pending?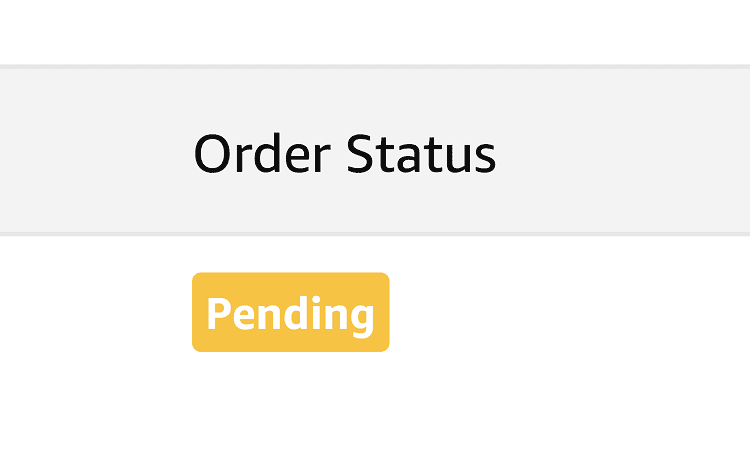 Pending orders are a common phenomenon on Amazon. In fact, all orders are marked "pending" for thirty minutes after the customer initiates payment.
Amazon uses this time to authorize the payment and verify it for fraud. You can keep an eye on pending orders on your Amazon Seller Central account by going to "Manage Orders" and clicking "Pending Orders."
If your order is pending for more than half an hour, you might have some issue with it. However, the problem is most likely with the customer's payment. In some circumstances, orders may stay pending for up to 21 days. During this time, the customer is given options to pay for their order differently.
There are a few common reasons why your orders may be pending for longer than usual. For example, if there may be an issue authorizing the customer's credit card, or the buyer may have selected convenience store payment and not completed it.
The order can be marked pending also because your inventory might be out of stock. Alternatively, the buyer may have ordered many items at once, and Amazon is yet to round up all things in one place.
In case of pending orders related to customer payments, you, as a vendor, can contact the buyer and resolve the issue via Amazon's customer service.
It is essential to understand that you will not be able to ship your order until its status moves from "pending" to "unshipped."
What should you do with pending orders?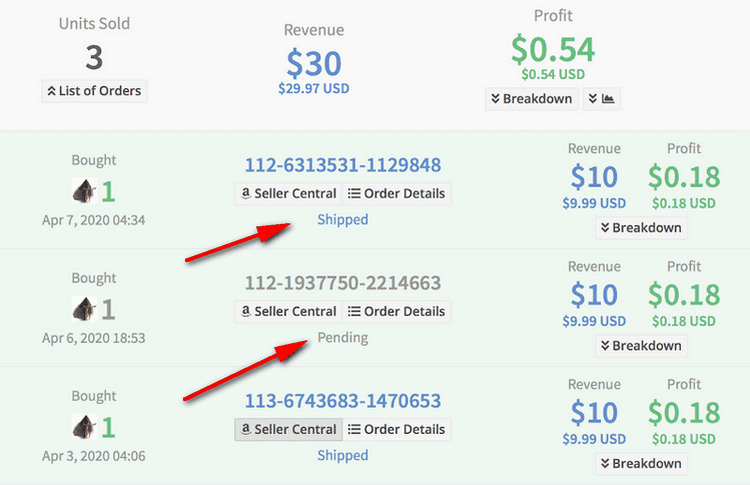 The best method to resolve pending orders is to wait. Well, Amazon machinery does not allow you to do much with the "pending" notification, anyway.
Some or the other maneuver in the entire sale process is the one taking time, giving you a pending order. More often than not, the processing of payments from bank servers is the culprit. Most pending orders are resolved in a few days. However, there have been instances where orders have been pending for 21 days.
If Amazon's shipping process involves moving your product from one fulfillment center to another for logistical reasons, an order can be marked pending for that time. But, again, you have to wait till Amazon notifies you about an update.
If an order stays pending for too long, at which point you want to cancel it, Amazon does not allow you to do that. Sellers cannot cancel orders.
If you, the seller, have decided not to fulfill the order because it simply is not passing the pending zone, you can contact the buyer directly and ask them to cancel the order from their side. If they do not want to cancel the order, you can politely ask them to contact Amazon's customer service for further inquiries.
Amazon's delivery process is not easy. It is a multitude of organizations micromanaged by the company to operate smoothly.
However, since the process of finding, packing, shipping, and processing a product is tedious and strenuous, sometimes your orders can stay "pending" for a long time.
If the problem is not Amazon, then the FBA order is pending because of a flaw in the customer's payment. Shoddy bank servers, credit or debit card errors, and other financial limitations can keep an order pending for a long time.
Will pending orders affect your Amazon listing?
The 'pending orders' notification from Amazon is arguably one of the most annoying things a seller can face in the online marketplace.
The notification typically "greys out" your order on Amazon Seller Central, meaning your order is frozen, and you literally can do nothing about it. You can neither ship items for a pending order nor cancel it.
Instead, the order has to go through Amazon's rigorous checks before its fate is decided, and you, the seller, can act on it.
Sometimes, the order might be stuck in the lengthy warehousing process since Amazon has a vast network of fulfillment centers that it controls. In that case, the waiting onus is on the customer since the final shipment is causing the delay.
Now, what would happen if your business got a lot of pending orders?
First, if the customer has not paid the money through the proper channels, your business loses its credit funds. Moreover, you may have to deal with angry buyers who would want to contact sellers directly.
The effect of pending FBA orders on your Amazon listing is difficult to gauge because there are few variables like what product you are selling, how much you are selling, market ups and downs, etc.
You will be on shaky ground with too many pending orders, but Amazon cannot do away with your listing for that. The thirty minutes taken for the initial processing of the order is the tricky bit in this case.
Because of that gap where the order is frozen, other vendors might see available stock when in reality, it has already been sold. Ultimately, you could lose out on a potential customer.
Bear in mind that most financial transactions that happen via Amazon for orders happen within minutes. Some exceptional cases stay pending for longer than usual. However, you, the seller, are rarely liable for these aspects of the trade.
What to do when your order is pending?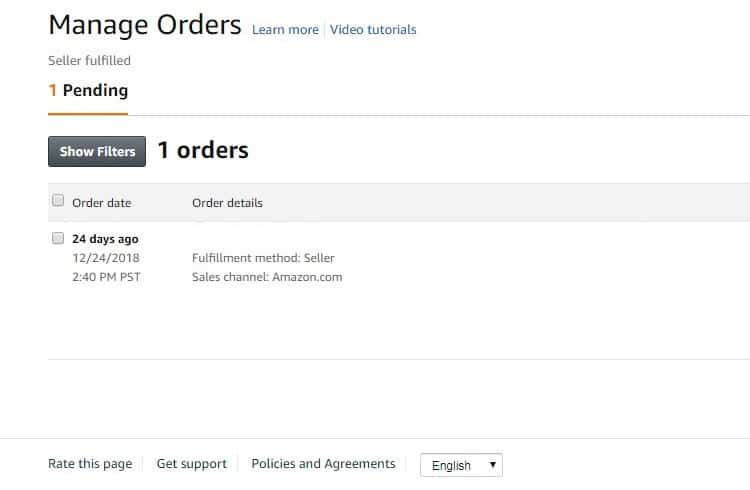 As we previously discussed, the onus of pending orders is rarely on the sellers.
However, they must stay vigilant about their inventory in case they have lots of pending orders. Typically, Amazon will release your orders for processing in thirty minutes.
However, if scores of orders are kept pending and then suddenly released for processing and delivery, you can have a sudden dip in inventory. Therefore, it pays to keep your stock constantly in check.
If you find out that you have pending orders piling up, you can expect that they will be moved ahead for delivery soon. At this vital time, you can increase the stockpile of your product or keep it ready for dispatch in the bay, at least.
You can also try contacting buyers and asking them to cancel the order if that is a conscious decision from your side.
However, routinely canceling orders is an immediate red flag for Amazon watch-dogs. So, if you are facing issues with too many pending orders, it would be best to speak to Amazon and get the problem checked out.
To conclude
Running an FBA business on Amazon is not a laid-back task.
It involves business owners using all their trading fundamentals in collaboration with an e-commerce mogul to facilitate the easy-go delivery of anything that anyone wants.
Sometimes, the delivery mechanism faces an unknown entity – like slow financial transactions or financial fraud – and the wheel stops spinning for a while.
Businesses have to hold their horses as Amazon battles it out to push "pending orders" to become "unshipped orders."
Amazon is one of the biggest companies in the world and arguably runs a monopoly in the e-commerce sector. They run a tight warehousing ship and are determined to aid businesses in selling their goods and services.
You can only wait when Amazon throws a bunch of pending orders at you. Like the world came to a standstill in the wake of the Covid-19 pandemic, your business takes a pit stop with these pending orders.
The crucial aspect of this halt in sales is to be prepared to churn in compensatory work once the break is over. Therefore, it would be a wise choice to restock your product inventory while dealing with a lot of pending orders.
You can ask buyers to contact Amazon's excellent customer service to enquire about the pending order. That way, you can find out if the customer's payment channel has failed or if the product is stuck in warehousing adventures.
If the problem of pending orders keeps on recurring, you can contact Amazon about the same as soon as possible. Any technical glitches should not hamper a business.
Resources: