What is an Amazon Virtual Assistant
An Amazon Virtual Assistant (VA) is a person who provides your Amazon business with support from a remote location. They can be employed full-time, part-time, or on a temp job by job contract.
VA = Virtual Assistants (also known as freelancers). Someone you can pay on a per-job basis or hourly rate. Someone to help with tasks that take up too much time or hold you back from having a productive day or even help you with skills you may not have e.g photoshop, excellent copywriting, translating text from your listing to another language/marketplace, etc.
Are you holding your Amazon FBA business back? Maybe it is time to start hiring a virtual assistant. Finding the right Amazon virtual assistant to assist in your business can be a difficult task. You want to discover someone who is truthful, an excellent communicator, who can comply with instructions & learn very fast. When you allow the daily tasks to be handled by experts, you'll discover that your business will prosper even more as you focus on the big picture.
When should I hire an Amazon Virtual Assistant?
It's an excellent question and one that I think every single business proprietor asks themselves before stepping into the world of hiring an Amazon VA. Hiring a VA (Virtual Assistant) will let you take daily responsibilities off your plate. You can then concentrate more on the growth of your Amazon FBA business or enjoy more extra time. Below are the few situations to consider when to hire a Virtual Assistant for your Amazon FBA business.
Too much Time on Repetitive tasks
This situation is when you are spending your time working on repetitive processes for virtually more than three months. In case you created a new process to tackle a specific area of your business, let's call it reaching out to potential suppliers and manufacturers through AliBaba, you should not be doing that on your own for more than three months. After three months, it's muscle memory. You've perfected the system and its time that it should be extended onto a virtual assistant to manage and continue to grow.
This situation is just like the preceding, however, it is more centered on when you are just absolutely overwhelmed by all the duties that have found their way onto your plate. This situation occurs very quickly for new business proprietors and it can become extremely traumatic.
You wake up daily and have 10 hours of duties to manage all through the day and you have no free time to grow the business. Being in that scenario can drive you mad and lead you to lose interest in your business. You need to hire a Virtual Assistant in this case.
What does an Amazon virtual assistant do?
An Amazon virtual assistant can take care of the mundane tasks in your Amazon FBA business to free up your time to spend more productively. By giving a few tasks over to a Virtual Assistant, you can clear your agenda and focus on scaling the business or just perhaps enjoy the freedom your company has allowed you to spend more time with Family and Friends. But, giving responsibilities to virtual Assistants is only effective if you understand how a VA's skills are best implemented. For FBA business proprietors, below are the few areas where a Virtual Assistant can help you out:
Customer service can be a huge aspect of how your time is spent in your FBA business. You might be answering various questions on Amazon, responding to feedback, or handling any manner of customer service problem through e-mail. This is a job which constantly must be executed, so if you're not delegating it out to an Amazon Virtual Assistant, you're going to be spending plenty of time managing it yourself.
There are all kinds of problems that can arise with Amazon product listings, as you will find if you dive into any of the vendor forums. The hassle for FBA owners is that you may have so much happened in your business that you simply don't have time to manage any listing issues, or you've plenty of products listed and don't notice in a timely fashion when something is up.
Hiring an Amazon Virtual Assistant could be a superb resource for tracking your product listings and being attentive to what's going on. For instance, an Amazon virtual Assistant would possibly notice when inventory is becoming stale and need to be sold off when there is an unexpected drop in revenues for an item which requires adjustment to the listing or price, or even just when listings could do with an update with pictures or text.
Making use of the appropriate keywords by using software like Magnet from Helium 10 is a vital part of getting your Amazon listings discovered, but the research aspect of it can be quite time-consuming. There are lots of VAs accessible who are well-versed in keyword research and can save you significant time by doing this task well.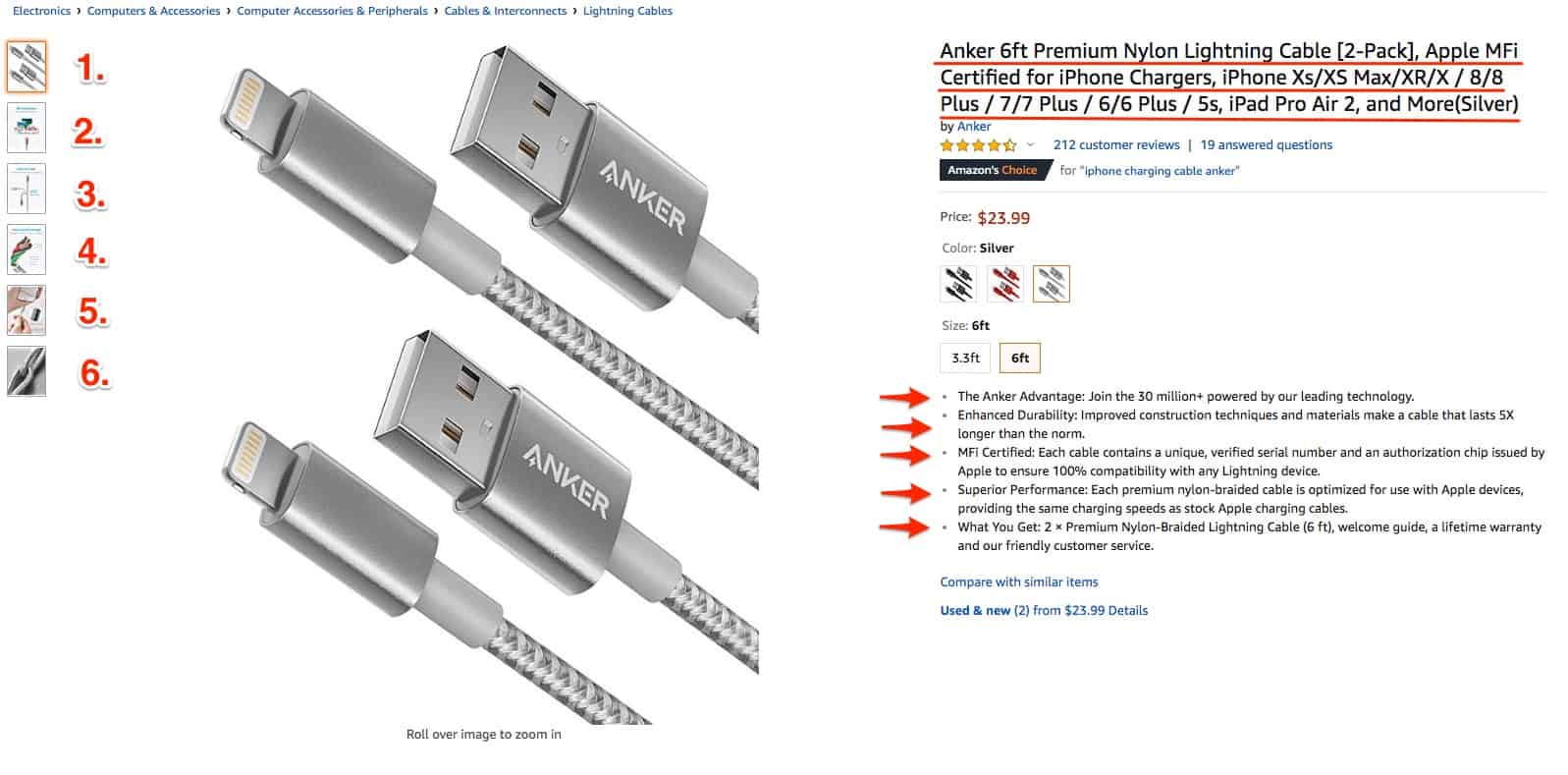 3. Manage Social Media Presence
In case you hire a virtual Assistant who's skilled with handling social media, you can have them assisting you with posting, responding to messages or feedback, or even setting together paid advertising and marketing campaigns. You can as well have your Amazon virtual Assistant capturing your results on social media, preparing reports and generally assisting you to stay on top of what's working and what isn't.
4. Graphic Design/Images/3D Product Renders
Another key aspect of your Amazon web store is the pictures that exhibit your product. It's a recognized fact that in most cases, the more photos you've for your product, the best performing it is. This indicates you can't just take a photo of your product with your mobile phone and desire for the best. This indicates outsourcing to a virtual assistant that can frame your product in the best quality.
5. Product Research and Sourcing
This virtual Assistant will be assigned to discover products to purchase at a wholesale price and promote on Amazon. To make the process of researching products even less difficult, you can use a number of applications. The VA will negotiate with vendors to get the best deals that are worthwhile for your online business. Ideally, employ someone who has background experience in the same discipline either online or offline ie a "amazon virtual assistants".
How to train an Amazon Virtual Assistant
Whether it's step-by-step instructions on how to do some tasks or simply tutoring your Virtual Assistant the fundamentals of your Amazon business, you should be ready to provide some training to your new assistant. How you give this training is up to you and may depend on the kind of job the assistant will be doing.
In case you are training them on the customer support tasks of the business, you might consider self-recording an audio or video for them to listen to any time they feel like. If you send out brochures and information packets to your clients, you might want to send one to your Amazon Virtual Assistant as well. You might want to create an FAQ or simple checklist for them to consult as when needed.
Recording screen share training sessions are a fantastic means to make certain that future VAs have access to materials, meaning you can spend less time on training. You can use applications like Camtasia for pc, and ScreenFlow for Mac. ScreenFlow permits you to record your screen and you engaging your webcam, making the training highly enticing.
In case you need help training staff on how to use regular tools, like Helium 10,  Zendesk or Shopify, use YouTube videos and tutorials. There are libraries of expert tutorials for most applications and skills on YouTube, saving you plenty of time. Use screenshots, links, and attachments, and share everything through Google Drive, Dropbox, or something even similar. Don't forget to include each step of the process to a training guide so it can be used for future reference.
Where to find Virtual Assistants for Amazon FBA
There are numerous places that you can locate an Amazon virtual assistant. Moreover, there are agencies that you can hire to assist find an Amazon virtual assistant that meets your desires. A number of these agencies charge a fee to find you a VA, while others usually "lease" their skilled VA's out. Below are a couple of tips for hiring a virtual assistant:
Know what tasks you want them to do
Be specific. There are certified virtual Assistants for almost every possible kind of work including Amazon FBA, however, you've got to understand what types of duties you want them doing so that you'll be in a good position to choose out someone well qualified enough. It's a mistake that many business proprietors have made, knowing that they have to recruit a VA to help but not defining what it's that they want the VA to do. Is it for customer support tasks, research, team management? They then end up with someone who doesn't have the skills they desired or the VA ends up waiting for them to decide what task to be given out to them.
Hiring from the Philippines
In case you are looking for low-fee labor, an outstanding choice is finding a Filipino employee. The recommended source is Onlinejobs.ph. Onlinejobs solely has virtual assistants from the Philippines – many of them work within the range of $2 to $5 every hour.
An Amazon VA can tackle any employee task from Listing optimization to customers support, create shipping plans, general VAs tasks. VAs can be hired full time or paid by the number of hours worked. 
Hiring from anywhere in the World
Fiverr and Upwork.com is an extremely good freelance website that can link you with freelancers all over the world. While Upwork is usually best for one-time tasks that freelancers can perform, you can as well find long-term workers that will help you in your business. Upwork is likewise free to sign up for and search for freelancers – you pay charges on your payments to freelancers. Upwork is out go to platform to find Full-Time Amazon assistant. Fiverr often gets great reviews from Sellers. 
Interview and make a Hiring Decision
Virtual Assistants most times become an essential part of a large FBA business with access to all forms of insider information on how you carry out your business function. It's recommended that you carry out interviews and get a very good idea of who you can certainly work with, instead of making an offer to someone who looks good on paper.
An Amazon Virtual Assistant can absolutely be a saviour for your time, and even a catalyst that assists you to develop and scale your business. You get to focus on the aspects which promote growth while handing over duties that are tedious or overly time-consuming. Just ensure you plan beforehand and know precisely what you're going to need your VA to do. This will assist you through the hiring process to get someone who is certified for your job.