Amazon Seller Conferences To Attend In 2022
With some travel resuming this year, some of the big Amazon seller conferences are back on this year. Others are looking to host virtual summits and talks and others continue with digital podcasts in 2022.
While there are a lot of ways to stay updated on the latest concerns and issues for Amazon sellers, the sheer amount of sources and information can be difficult to parse. So, in 2022 there were many interesting Amazon FBA conferences held for every type of Amazon seller.
The retail community is warmed up for the events and Amazon seller conferences in 2022 also. These conferences are one of the essential ways for vendors to stay up to date with the latest trends and gain mastery of the necessary techniques to refine their tactics and expand their sales.
Let's check out our selection of the most awaited Amazon FBA conferences or Amazon seller conferences to attend in 2022.
List Of Amazon Seller Conferences 2022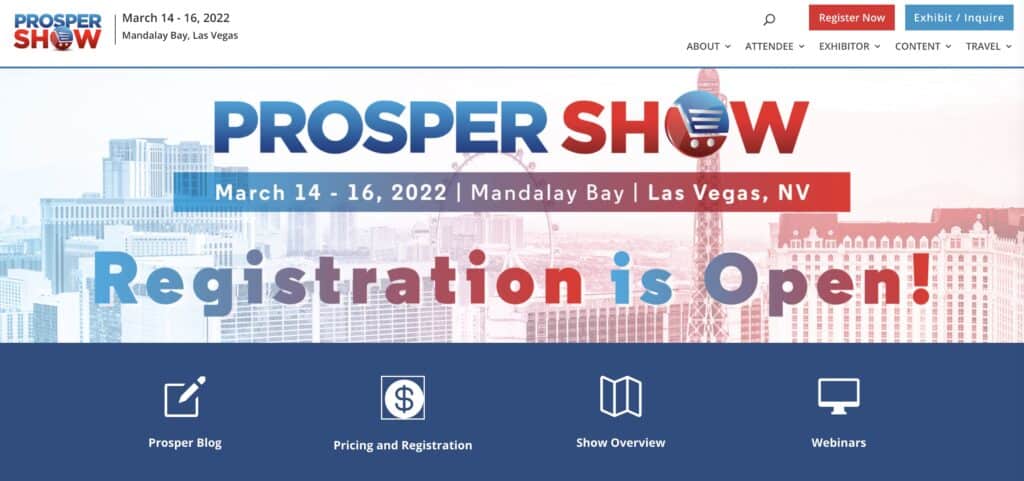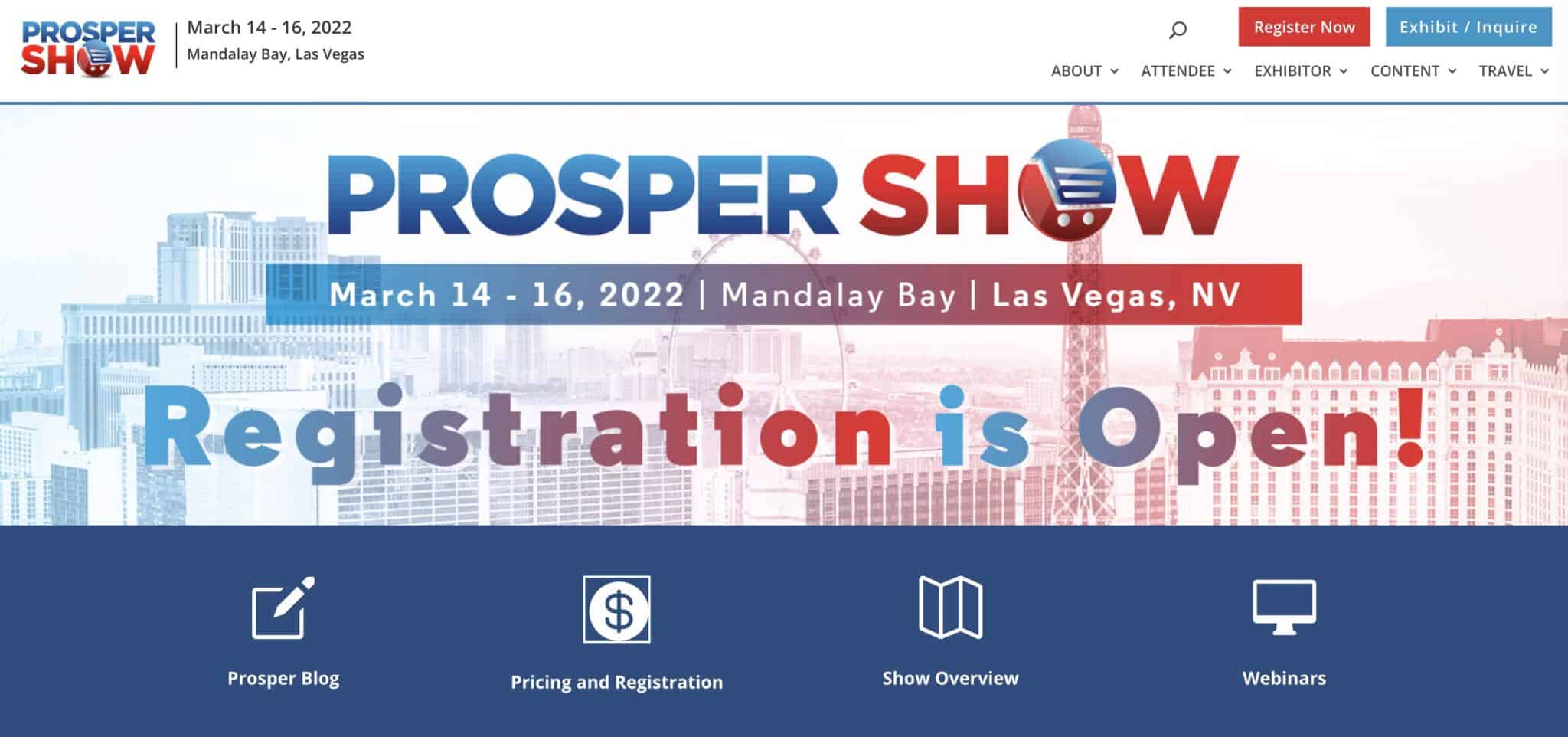 When: March 14 – 16, 2022
Where: Las Vegas, NV, USA
Price: N/A
Prosper Show is an annual Amazon sellers conference; it will be held in Las Vegas in 2022. This conference provides the best networking opportunities for all sellers.
At Prosper 2022, several ex-Amazon leaders will help sellers to build a better online business. Here, you can learn how to build your business, how to scale up your business, and how to make it more efficient.
When: TBC
Where: Brooklyn, NY
Price: $190.00 and $200.00
 The main aim of ASGTG is to prevent the dreaded Amazon suspension notification by keeping it up-to-date on the most impactful and relevant crackdowns and rules.
Amazon Sellers Group TG has exploded from a handful of vendors to thousands of vendors including most of the top 200 Amazon sellers.
When: September 21 – 24, 2022
Where: Orlando World Center Marriott, Orlando, FL
Price: $1,071.70
Funnel Hacking Live is one of the most important events for Amazon FBA sellers. In this event, you can meet with Russell Brunson and 20+ speakers, and take funnel hacking tips and tricks.
If you are one among them who are feeling stuck, want a way to reach more people, and want to start or grow your business then you should attend this event.
Note: Virtual attendance also available this year.
When: September 27-29, 2022
Where: San Diego, CA
Price: $895 Virtual and in person tickets available
Be a part of the Traffic & Conversion Summit and know what actually works in digital marketing. This summit will help to increase traffic, conversions, and sales.
Traffic & Conversion Summit will give you perfect ideas, strategies, digital retailers & advertisers, and growth hacking tips. This is the most important event for every online seller, who wants to grow his business.
When: MARCH 27-30, 2022
Where: Las Vegas, USA
Price: From $2500 – $4500
At Shoptalk, all retail ecosystem comes together to discuss and create the future of the retail industry. Here, you can connect with potential partners and a large audience. There will be lots of speakers and sessions, which help your business to grow.
The Worlds largest retail conference with 8000+ attendees, 150+ inventors, and 500+ Exhibits at this event. 
When: MARCH 8 – 9, 2022
Where: Metro Toronto Convention Centre, Toronto
Price: $145 – $345 + HST
DX3 now became the part of IoT events and in the year 2019, it built on the same pillars; retail, marketing, and technology but with fresh energy and perspective. This conference includes various workshops, innovative keynotes and many other things by International speakers.
The aim of this conference is to take it to the new level by continuing working with the thought-provoking content and interactive installations that have built it Canada's one of the biggest event for marketers.
When: 27. & 28.09.2022
Where: Munich, Germany
Price: 415,31 €
The Amazon FBA conference, Amazon World Convention will be held in Munich in December 2023. This conversion gives you a chance to learn from the successful sellers and vendors on Amazon.
The speakers will reveal their secrets to attract more visitors, higher conversion, and better product presentation on the e-commerce platform.
When: September 27th 2022
Where: Washington DC
Price: From $1895 – $2095
Imagine is powered by Amazon AWS with featuring lots of speakers from Magneto, Amazon, PayPal, Forrester, and more. This is one of the most popular conferences in the world. This year there will be over more than 150 speakers and about a hundred unique sessions.
Over 3500 attendees from over 60 plus countries will have the opportunities to learn about e-commerce SEO, trends, business models, email marketing, insights, and more.
When: 5.4.2022 – 5.6.2022
Where: Miami, Florida, USA
Price: From $899 to $1499
Sellers Summit 2022 is going to take place on the 4th – 6th May in Miami, Florida. This Amazon seller conference will guide you with real and actionable strategies that will you help to make more money.
This summit is one of the best summits for you if you are looking to grow your business and brand on e-commerce websites.
When: 11 December 2023
Where: Manchester, UK
Price: 49 Pounds
This is an Amazon FBA conference for every seller and trader on Amazon. It can give you the opportunity to meet some of the great speakers & sellers.
Ama Fest UK helps you to learn about pricing strategies, PPC on e-commerce, how to build private label, increase conversion and sales, social selling, and many more important topics.
When & Where:
Berlin, 22nd-23rd December 2023
Price: TBC
Savant eCommerce is the event for all eCommerce experts and sellers who want to stay ahead of the latest trends in e-commerce. Over 170+ senior e-commerce professionals, 30+ leading speakers and some top brands will attend this event.
This event will help you to understand your customers, commercial cycle, social strategies, and customer-centric e-commerce. If you are looking to solidifying your position in multiple cities and countries, this event is the right place for you.
When:May 10-12, 2022
Where: Chicago, IL, USA
Price: From $599 – $2400
IRCE is one of the largest events for retailers and online sellers. This year, it is hosting in Chicago on May 10th to 12th. This event features top business solutions for you. It also offers over 130 educational sessions covering the latest trends and interesting topics.
There are around 600 vendors and 200 companies, who will showcase their latest solutions and technologies at this conference.
When: 28 – 29 December 2023
Where: Excel London, England
Price: Free
eCommerce Expo 2022 is one of the much-awaited e-commerce events in England. This year there will be a lot more exhibitors and suppliers attending this event. Here, you can discuss the challenges and way to overcome with them.
There will be 250+ sessions and 150+ leading suppliers. All those sessions will give you valuable tips to develop killer e-commerce strategies.
When will Amazon seller conferences start again in 2022?
Amazon seller conferences as well as many other eCommerce conferences have been put on hold in previous years because of the COVID-19 pandemic. This year it seems a few are planned to go ahead in 2022 in both physical and virtual attendance. 
How will COVID-19 impact Amazon sellers conferences?
What we learn from the panic lockdown has yet to be determined. If your COVID-19 test is positive, it could ruin your vacation plans. Make sure this is a consideration when planning to attend Amazon seller conferences this year. In-person activities may be cancelled or delayed due to an increase in COVID-19 cases. Please never let this hinder the planning of your trip, and purchase an insurance policy to do that.
A conference for every level of Amazon seller
There are conferences for new Amazon masterminds. Join an amazon sellers conference to learn about how Amazon is growing your business and increasing revenue for your customers.
This list is just a starting. As the volume of Amazon sellers continues to grow, there will be more new and fantastic workshops and conferences announced over the time. Whether you are a beginner or an advanced business owner, it is essential to know your competitor sellers who walk down on the same road, or you can listen to successful guru stories and keep yourself updated.