For an experienced Amazon seller, tools like Jump Send are well known as efficient helpers for increasing the sales of goods. If you are merely an up and coming Amazon seller, well, then, you should make it a point to get familiar with Jump Send.
It isn't to say all the tools in Jump Send are of the same kind and quality, and one might offer perks the other wouldn't. Jump Send is particularly known for its coupon distributing abilities, and is the quickest way of automating amazon emails. Let's take a closer look at Jump Send and how it works, as well as the recent rebranding it went through.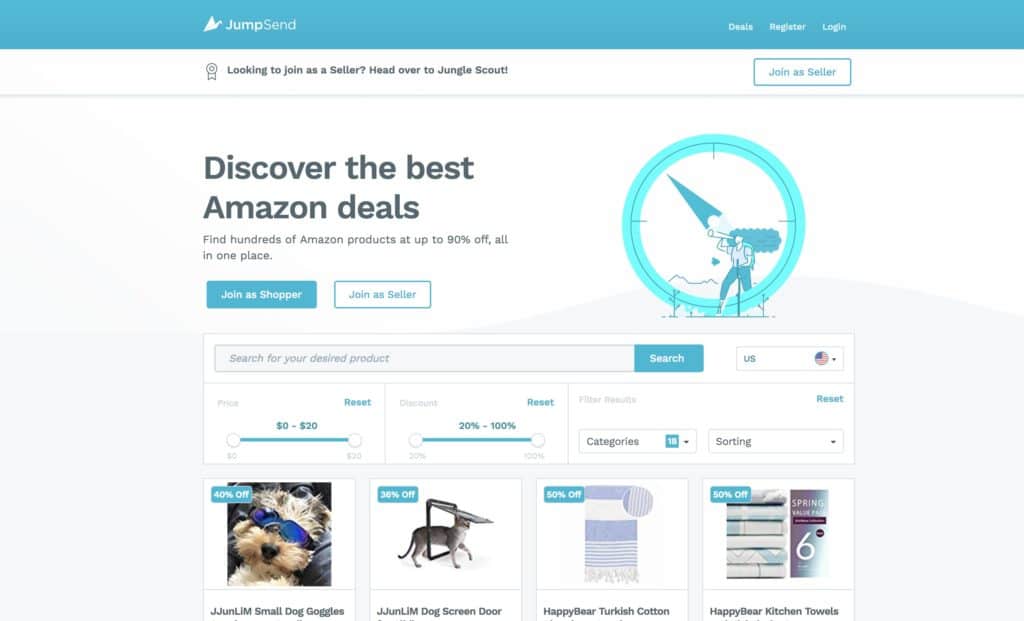 Jump Send was started by the same minds that were behind apps such as Chrome extension facilities and Jungle Scout Web App. The goal of Jump Send is to help in accumulating reviews as well as getting extensive sales.
Essentially Jump Send is an Amazon deal site where customers can get discounted products. The marketplace has a large number of active shoppers.
How exactly does Jump Send work? Jump Send, a tool mainly available in USA and UK, is an online marketplace of sorts with currently over 100,000 regular shoppers. These people are looking for various deals for products they want to purchase and Jump Send gives you the option to promote your product to them. The website and app also has an automatic machine responder which will communicate on your behalf to your customers after they have made a purchase.
To explain in simpler terms, say there are Amazon customers who have products they want to purchase but the price is too much for them. Hence, they seek Jumpsend to see if there are deals and discounts available which would make it easier on their bank accounts.
You, on the other hand, can start boosting your sales by making your products available at a small discount so that the customers could get a taste of your product first. After a purchase is made, you can communicate with those customers yourself or make quick use of the automatic responder.
By following up with the purchase and asking about their experience, you get a chance of getting valuable reviews from them and this also increases their favorability towards you.
If you are a new Amazon seller, you might not be aware of this simple but relevant sales problem. When you first launch a product, you might set a specific price for the sale- which is usually the minimum profit you want to get from the product.
Chances are, you won't sell at your first try, not at that price at least. You are competing with other sellers in the market who sell the same product with the same price range. Unfortunately, they might have been around for some time and have regular customers. These customers might leave reviews, which in turn, assures potential customers about the product quality. You, on the other hand, have no reviews and your product is not rated yet.
There is also the fact that most amazon purchasers are quite unwilling to leave a review for a product they like it. They will grab the item and go on happily about their day. However, if your item turns out to be even remotely below your claims or there is a problem with the delivery, they will be more than happy to leave a one star rating and some choice words.
For more people to even be aware of your product and the price, the product needs to rank well on the search engines and the amazon website's result page. When people look for a specific product, the top-rated products show up first and people decide on the items based on that.
Most potential customers don't even read the review in detail. The review could very well be talking about the delivery, which has no relation to the product and have one star with no fault on the seller's end. Unfortunately, this way, many amazon products never find a home because of that one negative review.
Alternatively, you can try and reduce the price of the product, but this could significantly decrease your profit per unit as well. If you are a first time seller, you are probably selling the product at the minimum price anyway.
The first solution that springs up in your mind would be to sell more units to make up for the profit. However, you could run out of products to sell before you get a chance to restock, and this will be a blow to your amazon ranking.
This is where Jump Send comes in. Amazon gives the seller the option to generate specific discount codes and give it to any customer the seller selects. This way, while you're reducing the price for certain customers, the overall product price on the main site isn't reduced, and as such, there is no chance of you running out of stock.
Through the discount sales, you will have more sales, which improves your Amazon ranking, along with the reviews left by discounted customers.
The discount code you get from Amazon is sent to you through Jump Send's system. The shoppers can search for products on the site and then request for a code once they find a deal they like. When your approve the code, the shopper can use it to purchase the product from Amazon.
Now that you understand what Jump Send is, let's take a look at how effective it was and its pros and cons.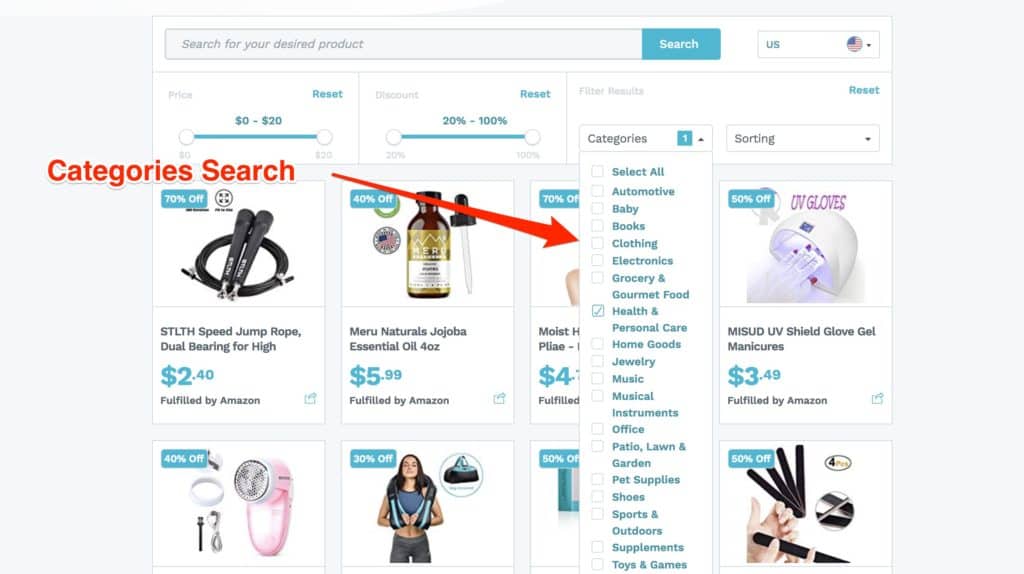 No Need For Facebook And Amazon Ads
Instead of spending your money on Facebook and Amazon ads, which doesn't guarantee sales but takes a lot out of your pocket, you can instead spend it on the Jump Send or Jungle Scout's Launch plan. 
The Shoppers Are Familiar With The Process
Jump Send is mainly for shoppers, and the ones active on the site know the correct way to avail discount codes. If you offer this very discount codes through email to regular Amazon customers who aren't on Jumpsend, they might not know how to use the coupon codes and instead, will leave negative feedback after not getting the desired price.

You might also end up spending a lot of time explaining to shoppers how to use the coupon code, which can be a hassle. In Jump Send, even if the shoppers don't know how to use the code, they can contact the virtual assistant on the site instead of bothering you.

The core of any business is always the customer service. Not only is the quality of the Jump Send software amazing, they also provide exceptional service to all customers, regardless of the product. Your customer will be satisfied with your product as well as the team. 
Discount On Purchase of Product
On "Launch", you can create all the discount codes you want for your product. If out of these codes, only half the codes are used by the shoppers, then the others deactivate automatically and you can then create new ones. This way, your inventory is never at stake.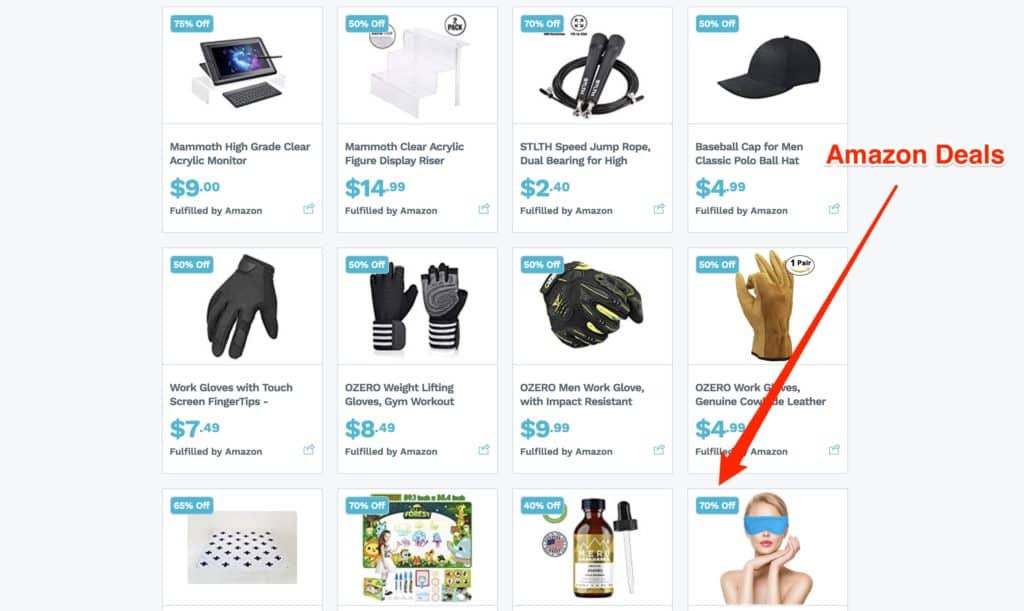 This might be one of the few downsides of Jump Send or Launch. Shopper's privacy are protected quite well on Jump Send. So, while someone might purchase your product, you won't get their email or any other data that allows you to follow up with them through sites other than Jump Send or Launch. 
There are people who might purchase your product from the site on discount and then resell it on other websites like ebay. However, the chance of this is actually quite low with Jump Send, as shoppers have to rely on a chrome extension to access Jumpsend, which makes the process of setting up more than one account quite a hassle. You just have to learn to maintain a line with your discount. 20 to 70 percent is okay but anything above it would could lead your product to be sold on ebay. 
Jump Send Rebrand to Jungle Scout – What you need to know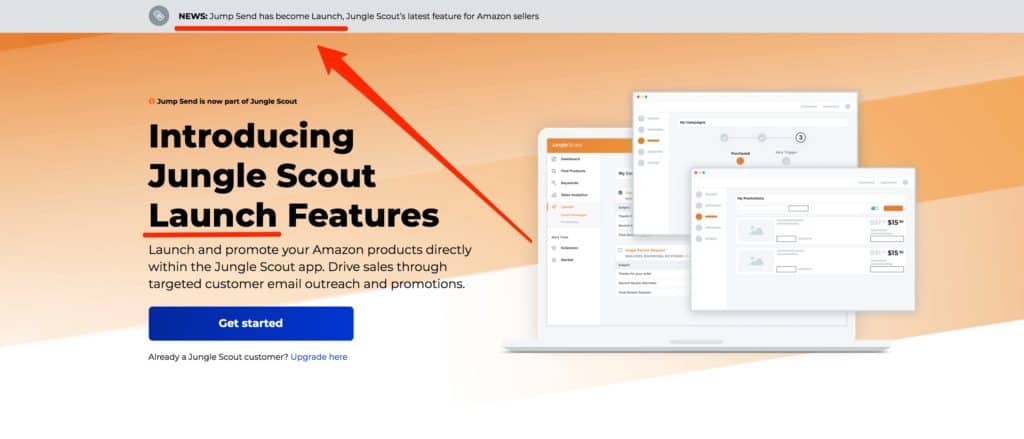 While Jungle Scout and Jump Send has both been operating separately as two apps from the same company, as of May 22nd, 2019, Jump Send has merged with Jungle Scout and rebranded itself under its name. While the shoppers can still create an account on the Jump Send website, the seller accounts have all been migrated to Jungle Scout. If any new seller wants to enjoy the Jumpsend facilities, they will also have to open an account on Jungle Scout. 

The merger was a smooth process, and all the accounts were successfully moved to Jungle Scout along with all the data in the account, and working email campaigns and promotions. 
When Jump Send was moved to Jungle Scout, it was granted a separate section on the app and the website and has been called "Launch" ever since. It was a smart move and improved the Jump Send facilities in many ways. For one, if the seller didn't have a jungle scout account, they now have access to both Jump Send or Launch's features as well as all of Jungle Scouts'. Let's take a look at some of the ways Launch is a definite improvement. 
Previously, the email campaigns in Jump Send were managed at the account level, which meant there were some restrictions. Launch will allow you to both create and look after the campaign at a more marketplace level. This means the view option for each market you sell your stuff on will be separate. So, you can create different promotion tactics for US  and UK.  You can also change the language and make the content more customised according to the region.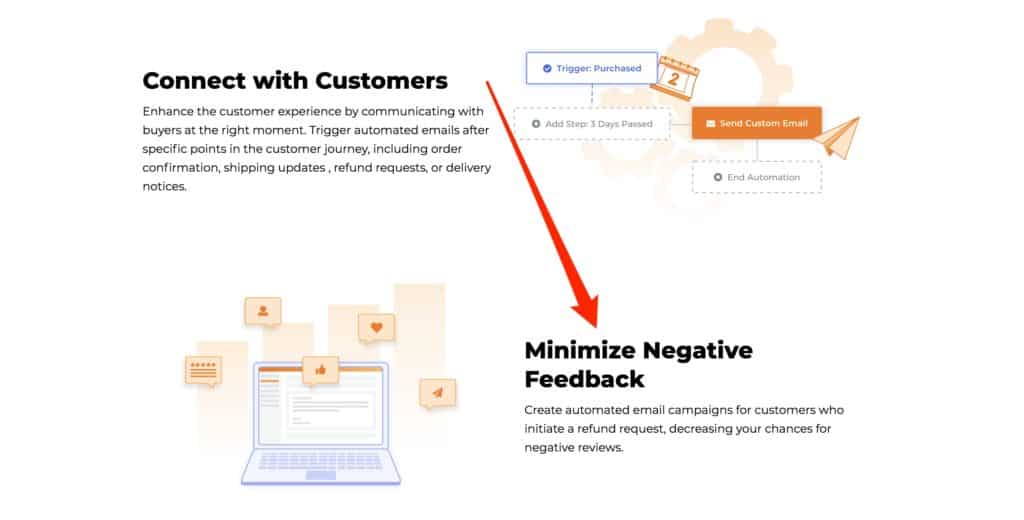 The Product Activation Facility
All products on the Jungle Scout seller plan are active products. As the activation is based on the number of orders you receive on the seller account, until and unless you deactivate each product manually, promotion and email campaigns on these products can be run for an unlimited amount of time.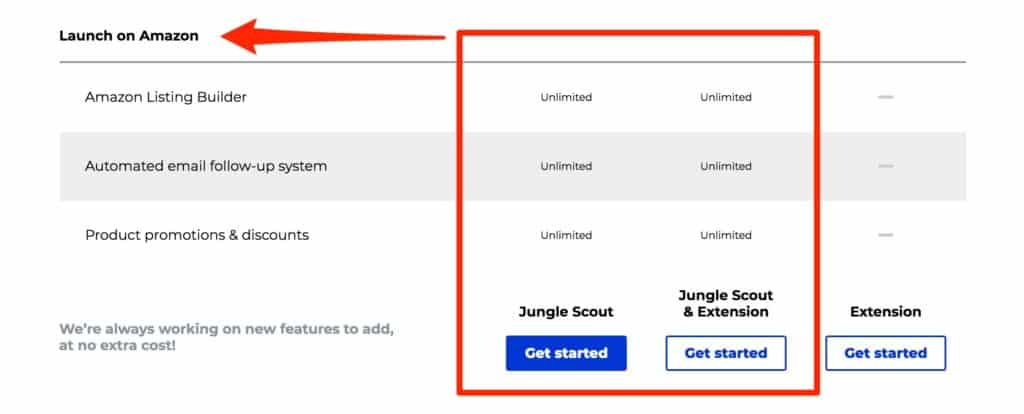 Jump Send plans used to be self assigned based on the limit of a product. The number of promotions and campaigns that could be run for different products were limited due to this. Now, the limit is based on the number of orders your Amazon account processes within 30 days. This means that all promotional features will be available to you for every product you have listed. 

If you already had a Jump Send account and a Jumpsend plan, you won't be charged anything extra other than what you already paid on "Launch" for your plan. At the same time, you will have access to features on Launch and Jungle Scout. Once your Jump Send plan ends, you will be shifted to the Jungle Scout plan. Nothing regarding the access or the features available to you will change, just the way you are billed, which was mentioned previously. 

If you were previously a Jungle Scout user, with the addition of Launch, you can upgrade to the seller plan. If you have a Jungle Scout account and a Launch account, you won't be charged extra for the Jungle Scout account and only Jump Send will be counted. Of course, once the billing plan you're on ends, your Jungle Scout plan will work with the seller plan.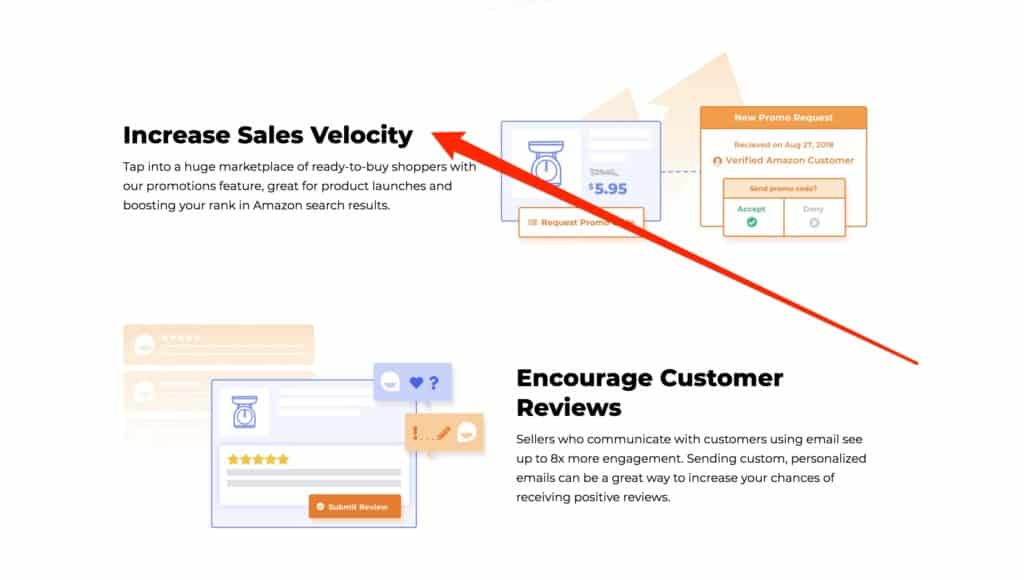 There are Jungle Scout plans to which you can use to add more users, or "sub user". You can send these users an invite and they will have to login with their own credentials to use your account. This way you can maintain the security of your account and boot out the sub user if they turn out to be bad for your business. On a positive note, you now have the sub user to help manage your account whenever you are unavailable. 

You now know everything you could possibly need to know about Jump Send and how it has relaunched for sellers and calls itself Launch or Jungle Scouts. If you are a seller, head over to Jungle Scout to avail a seller plan for Launch. If you are a new shopper, head over to Jump Send to create an account. 

Further reading:
Jungle Scout Exclusive Discount Offer
Jump Send is an Amazon discount site, it is still around and owned by Jungle Scout. If you would like to join as a seller to promote your products you will be redirected to the Jungle Scout tool suite. 
Jump Send is a Jungle Scout product, created by Greg Mercer and the Jungle Scout team. Its an Amazon discount site where you can get some great deals on products with up to 90% off.