Selling on Amazon can be a game-changer for businesses. It's the biggest eCommerce platform in the world and is the first place many people go to find products. Gaining traction with sales on Amazon alone can be enough to build a successful product business.
But seeing success is easier said than done. With 1.9 million sellers and millions of products available on the platform, you have to find a way to stand out and attract consumers with your storefront. It can be intimidating for newer sellers to find winning products and capture market share on the Amazon marketplace. You don't want to invest in products that don't sell, so you hesitate to start selling because you aren't sure if your Amazon store will see success.
To increase your chances of making sales on Amazon, jumping on trending products is a great way to start. But what are trending products on Amazon, and how can you find the ones that will help your Amazon store make sales? That's where this guide comes in — it covers what makes an Amazon trending product, how to find trending products on Amazon to sell, and a few tips for selling on Amazon in general. 
What Are Amazon Trends and Why Are They Important?
An Amazon trending product is an item or category of items that are experiencing a surge in popularity on Amazon. Typically, you find a trending product by looking at its growth over a time period. If you see an increase in sales over that time (instead of a steady stream of sales), that product is on its way to joining the trending category.
Selling these products can give your business a leg up and help you generate profit quicker than working with non-trending products. If you can offer a unique spin on a trending item, it may also pique the curiosity of shoppers and set your business up in a unique position to do well.
One of the great benefits of selling trending products on Amazon is the way Amazon makes trending products visible. From the best sellers page to the movers and shakers page, Amazon highlights products to consumers that are on an uptrend. You can use those pages for market research to find products to sell, as well.
There are a few product categories that regularly have trending products. They include:
Pets
Baby care
Toys
Games
Outdoors
Sports
Electronics
Fashion
Some of the Amazon trends in these categories are short-lived—which means you'll need to jump on them quickly if you want to take advantage. But if you can spot a lasting trend, you can position your business as a leader in the category and see great sales numbers for a long time. It's also important to remember that Amazon trends can change for a variety of reasons, including:
a change of season
a new product trending on social media 
a newer version of a product that is released
That's why in addition to researching trending products and categories, you also need an understanding of your market to determine when investing in an up-and-coming product or category makes sense for you.
What is Helium 10 Trendster
Helium10 Trendster is a cutting-edge market research tool that lets e-commerce businesses use real-time data to their advantage and make choices based on the data. The tool helps users find profitable niches and take advantage of new opportunities by giving them useful information about product trends, past sales data, and market demand.
Helium 10 Trendster Key Features
Comprehensive Market Insights
Trendster gives an in-depth look at product trends by showing data on search volume, sales success in the past, and the seasons. By looking at this data, e-commerce business owners can find out what goods are popular, figure out what the market wants, and change their tactics accordingly.
Accurate data from the past
Helium10 Trendster gives people access to sales data from the past, which lets them look at long-term trends and patterns. With this knowledge, companies can choose products, keep track of their inventory, and set prices in a smart way.
Tracking Seasonality
If you want to maximize sales, you need to know how seasons affect the demand for your products. Trendster has a strong seasonality tracking tool that lets users find out when certain product niches are at their highest and lowest points throughout the year. With this information, companies can plan their products and marketing strategies to make the most money possible.
Niche Exploration
E-commerce businesses can use Trendster to look into different product areas and judge how likely they are to be successful. The tool gives users information about how saturated a particular area is, which helps them make smart choices about whether to enter or grow the market.
Competitive Analysis
Users can keep a close eye on their rivals with Trendster. The tool lets businesses keep track of their competitors' sales, find out what their best-selling goods are, and study how they approach the market. E-commerce business owners can use this helpful information to gain a competitive edge and improve their own marketing and pricing strategies.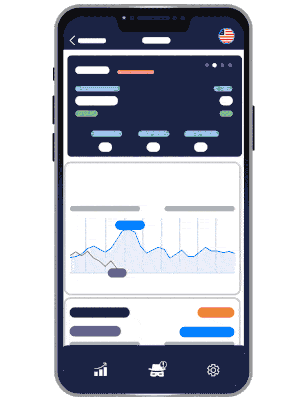 SIGN UP FOR HELIUM 10
Get 20% OFF your first 6 moths or 10% OFF every month
How To Find Trending Amazon Items
Understanding the importance of trending products is all well and good—but how do you find the actual trending products to sell? Here are a few tips to help you find trending items on Amazon.
Use Your Own Data
If your company has been in business for a while, you have a lot of your own proprietary data available to help you make decisions about selling on Amazon. You know which products sell, the time of year they are popular, and how much volume you can expect to push during those times.
Look at your data to see if those trends match what is currently happening on Amazon. 
Are consumers buying at the same level you see in your other sales channels? 
Are there any competing products on Amazon that are similar to those you sell in your store?
Another way to gather data is to look at other sales channels to see what's popular there. Look for the top-selling products on eBay, Etsy, and other platforms. If something is selling well elsewhere and doesn't have a presence on Amazon, it's worth investigating further.
Check Amazon's Best Sellers Page
The great part about Amazon is that it tells you upfront what products are selling the best. It has an entire category devoted to best sellers and trending new products.
To access this section, go to the Amazon website and 
click on the "All" section in the menu 
find the category labeled "Best Sellers" 
click that link to head to the best sellers category
Once you arrive at the best sellers page, you'll see the top selling items in each category. You can drill down into these sections to explore what sells in each product category or limit yourself to the products you're interested in selling.
Another great benefit of the best-selling category is that you can use tools to identify categories with less competition. One popular way of doing this is with a browser extension, like the Helium 10 Chrome extension which allows you to get an in-depth look at the top sellers on Amazon. You can examine your competition, view inventory levels, get sales estimates, and more.
Use a Keyword Tool
A keyword tool is software that gives you information about what searchers are looking for. You enter a root keyword and get back a list of terms used in the search box.
Some other benefits of using a keyword research tool include:
getting information about the number of searches keyword terms receive
historical search data which tells you if a search term is going up or down in volume over time
finding related product terms to surface information about how much each alternative term gets used which allows you to optimize your new and current product listings
A great tool for keyword trends is Google Trends. As the biggest search engine on the internet, Google has an enormous amount of data about what people look for—data they share with everyone. You can use Google Trends to see the overall interest in topics over time and if a product keyword is on an upward trend.
Use a Product Research Tool
Even if you can gather a lot of data independently, there's only so much you can learn when doing research manually. You're limited by time and likely have other work to handle. Using a product research tool to speed up the process makes more sense and can lead to quicker sales.
You can use product research tools to surface product data automatically. Modern tools can help find trending products, estimate how much volume they have, and give you an idea of how much money they make.
Helium 10's Black Box is an example of one of these tools. Within a few seconds, you can get a list of profitable Amazon products and filter the results to the industries you're interested in.
Utilize Industry Resources
Industry resources like blogs, email lists, and private seller groups are great places to  learn about what's happening in the market. Many of these offer Amazon sellers resources that explain what's happening on Amazon.
Look for resources related to your company's market. If you're actively searching for information, communities are a great way to interact with other professionals to learn more about sales patterns and trends. If you want to take a more passive approach, industry newsletters are a great way to stay updated without spending too much time.
Your suppliers are another resource to tap into for information about trending products. They serve more customers than you, so they may have more detailed insights into what's happening in the overall market. Their goal is to help your business make money, so they will want to point you in the right direction to help you make more sales—and get more sales themselves.
Gain Insight from Your Target Market
You won't always find trending products directly on Amazon. Some trends happen before products start appearing on Amazon listings. If you can get ahead of the trend, you can get a product listed on Amazon before your competition.
One place these trends emerge first is on social media. Your customers will post about these products on platforms like TikTok and Instagram to show their friends and followers. If you see a product showing up there and don't see much traction on Amazon, this may be an opportunity.
Another great way to see what works and doesn't work is to learn more about what consumers love and hate about the products they buy. Read reviews for other products to see what customers have to say. If you spot a feature people want, this is a chance for you to make improvements and offer a better product than your competitors.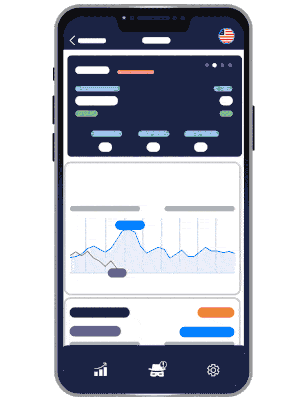 Start your Amazon seller journey with the most in-depth and detailed product research tool
Tips for Selling Trending Items on Amazon
It isn't enough to know the trending items on Amazon. You need to be able to capitalize on the opportunity to make sales. Follow the tips below to set up your Amazon product campaigns to increase your chances of profitability .
Create Integrated Marketing Campaigns
You can gain a lot of exposure when you start on Amazon because Amazon will promote your listing to everyone if you have a great-selling product. But you'll need to prove to Amazon that you have a winner if you want that kind of exposure. You can kickstart your Amazon listing by creating integrated marketing campaigns and driving other sources of traffic to your Amazon listing.
Since you're working with trending products, social media is a great place to start these types of campaigns. Many consumers get information about new and trending products by watching social-media influencers (49% of consumers). Reach out to people with audiences similar to your customers and work out a deal with them to promote your products.
You can also go with the tried-and-true method of PPC ads. You can pay for ads on Amazon, Google, Facebook, and many other websites. Find your target audience on those sites and run small tests to see which campaigns gain traction.
Engage with Customers
It's easy for Amazon customers to leave feedback—and enough bad feedback can devalue your product listing and cost your business sales. That's why customer service is a must on Amazon. 
Make responding to customers a priority. If you see a bad review, contact that customer to see what's wrong and try to resolve the problem. If you keep your customers happy, you'll see better reviews and a higher ranking on Amazon listings.
Expand Inventory with Related Items
You can gather a lot of data when you run a successful Amazon store. You learn what products people like, their problems with the current market, and more. You can then use that information to expand your offering and provide more of what customers want.
This tactic is even more effective when you sell companion products. Examine your current lineup to see if any other products work with what you have. Look at Colgate. They are famous for their toothpaste, but instead of sticking with a single product, they expanded their product lineup to include toothbrushes too, which increased their offering and sales.
A great benefit of companion products on Amazon is that they are recommended on the product pages. It gives customers an easy way to find and buy related products on one product page.
Stay on Top of Trends and Potential Market Occurrences
Although excellent product research will produce a list of trending products that you can take advantage of, you never know when the market will change. Consumer attention can move quickly to a new product category, and your current Amazon listings may start losing sales.
There's nothing much you can do if the market decides to move in another direction, but you can monitor current conditions to stay on top of those trends and move with the market. By doing this, you'll be able to spot new products before other companies and avoid buying inventory you can't move.
Amazon Trends FAQ
Take Advantage of Trending Items on Amazon
Taking advantage of the Amazon platform is a great way to grow a successful eCommerce business—but only if you can find products that sell well and have openings in the market. Trending items on Amazon offer a unique opportunity to do this and establish your company as a leader in a product category.
On top of that, Amazon offers unique insights into the products that sell well. By looking at what already works and what people are searching for, you can discover which products sell well and fit your company's brand.
Make sure you explore all the tools at your disposal to find and promote products on Amazon—and if you need help, reach out to an experienced Amazon agency to get advice for making the most of the marketplace. ProjectFBA's Amazon ads team is full of Amazon experts who can help you set up and optimize your Amazon campaigns.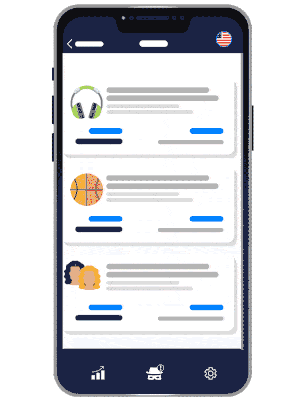 BEST OVERALL
Helium 10 is one of the most powerful All-in-One Amazon seller tools on the market today.