Achieving success on Amazon is the dream of every online merchant. However, the world's most popular marketplace has gotten a lot more competitive in recent years. Sellers have to work really hard to make their products stand out, but also analyze the competition and compare prices.
So, it isn't surprising that Amazon sellers are turning to technology-driven tools/services to gain an advantage over fellow sellers.
One of these tools is RevSeller, a Chrome extension that is popular with many FBA sellers.
But is RevSeller as great as its users claim it is? In this guide, we'll discuss everything RevSeller and whether you should use it for your store.
What is RevSeller & What can it do for you?
RevSeller is a popular Amazon FBA Chrome extension used by Amazon merchants. It is a fantastic tool for spotting opportunities that make a healthy profit. You could call it an online arbitrage tool.
One of the hardest things about being an Amazon merchant is market research. You always want to have the first-mover advantage on your fellow sellers, but this process takes a lot of time.
This is where RevSeller excels. The extension reduces the amount of time you spend finding products on the Internet and comparing prices. Within a few seconds, it scours the Internet for products on 3rd party platforms and provides you with in-depth data on category, profitability, and sales rankings.
That way, you can quickly make an informed decision on your next product launch on your Amazon store.
Finding the right products means attractive prices for your customers and higher profits.
With the RevSeller extension, you can calculate product margins, return on investment, and FBA fees. It allows you to create different scenarios depending on your level of investment. It can notify you if the product is in stock or sold out, and you can also see any price gaps between different suppliers.
Handling research for new or 3rd party products through Amazon is much more comfortable using this Chrome extension. The first step is to sign up for a RevSeller account and then set up your Amazon Merchant Web Services (MWS) configuration.
Once that is done, you can then add the extension to your Chrome browser, and you are ready to start using RevSeller.
RevSeller Chrome Extension Features
Considering that it's a simple Chrome extension, RevSeller is a powerful extension. With RevSeller, you get the following revseller features:
Product calculator estimates
Preferences Quick Links to Desired Resources
Profit Margin Number and Amazon ROI
Number of FBA and MFN Sellers
Sales Rank
On-Page, Real-Time Calculator
ROI Calculator for real-time tracking
The calculator is the most-used revseller chrome extension feature. The merchant can instantly calculate return on investment and profit margins without opening another window. You also don't need to open numerous windows and pages while trying to verify which product has the highest potential.
To calculate possible profit and investment needed, all you need do is input your FBA selling price and cost of shipping in the apps' window. Once that's done, you can see the potential revenue and profit from every item.
The calculator saves you from doing the donkey work and a lot of valuable time. It is seamlessly integrated and doesn't take up space on your screen.
The Variation Viewer
When searching for a product such as bags, shoes, and clothes, you only see one product variation. This is where the Variation Viewer comes in handy. You can use this feature to see the different varieties of any chosen product.
It distills down all the essential data on each variation and presents it to you in an easily digestible format.
RevSeller shares data such as selling prices, colors, sizes, and any other key difference so that you can come to a quick and profitable decision. It also shows you stock levels and indicates the variations that are currently out of stock at the 3rd party platforms.
One of its other vital functions is feedback. Merchants like yourself can use the Variation Viewer to get detailed feedback on any specific product. You can track reviews and other data that gauge the product's performance across different platforms and merchants.
Some products have multitudes of variations, and tracking each one's performance can be downright problematic for any merchant, no matter how experienced they are with FBA selling.
The Variation Viewer also does a great job of handling other products asides fashion items. You can use it when searching for dinnerware, hardware tools, and parts. Also, it notifies you of any other Amazon sellers who are currently selling that particular product, the variations they have, and the selling prices.
To use it, all you need do is click on the viewer button. It then shows you all the variations of your product search. You can sort and order as you like at the click of a mouse. What's more, it also indicates if the products are currently on sale.
90-Days Averages for sales and percentage ranking
The sales rank is a critical part of any merchant's toolkit. Any smart merchant knows that the sales rank is a continuously fluctuating metric, which is why it is essential to check its sales and percentage ranking before investing in any product. It is not wise to base an investment decision on the popularity of a product or brand.
Popularity doesn't always equal sales on Amazon. Wrong or incomplete sales ranking information could mean millions of dollars in losses within the blink of an eye.
The RevSeller extension feature prevents this from happening. It provides you with concise ranking information you need to make the right investment decision.
Plus, you don't need to be an expert to understand the data the tool provides. It's easy to understand, and you can make an informed decision about whether or not to invest in the product.
Pricing: How affordable is RevSeller?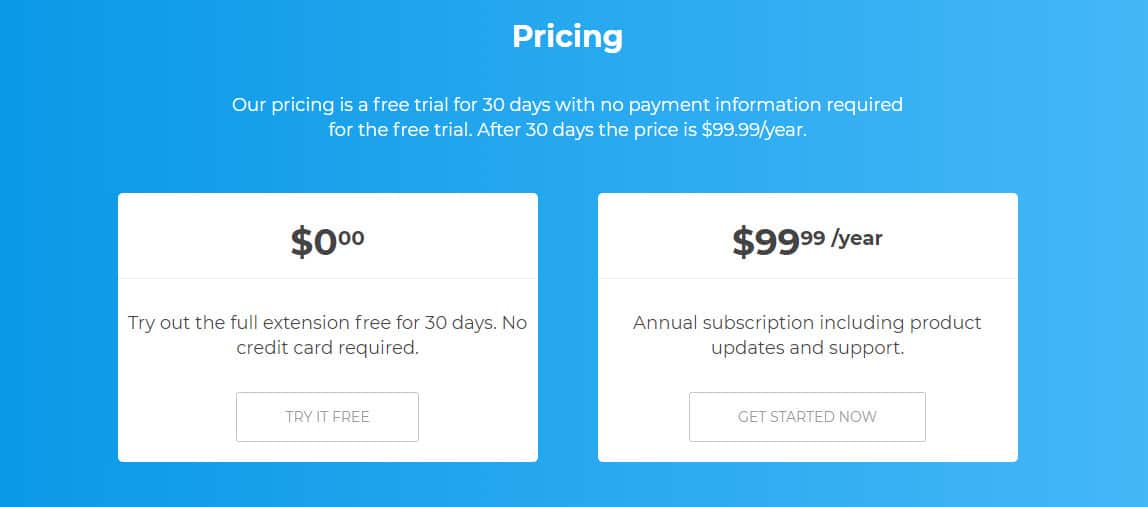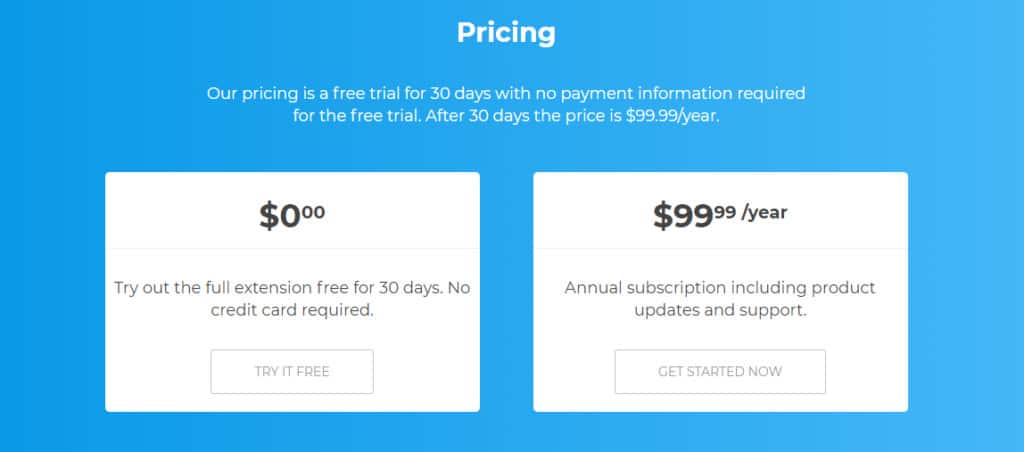 For a product as beneficial as this, RevSeller's pricing is quite affordable. New users get a 30-day runaround of all the product features for free. You don't need to put in your card details when signing up, which means you can walk away at the end of the trial period without scrambling to remove your card details.
The trial period allows you to decide if this is one product you want to use for the long haul or at least 12 months. That's because the only package available is an annual subscription.
The cost is $99.99 and comes with extra benefits such as frequent product updates and customer support. You can cancel at any point in your subscription without any penalty – $0 cancellation fee.
RevSeller: Pros and Cons
As with any product or service, it does have its positives and negatives, albeit a few.
Pros
Very affordable.
Easy to set up and use fro Amazon FBA and Online arbitrage process.
Drastically cuts research time
Create accurate estimates
Offers Variation viewer functionality
Works across all laptops and desktops.
Works directly with the Amazon API (so it can estimate fees accurately)
If you have a virtual assistant they get a second installation on the same payment.
User-friendly cancellation process.
Easily find your ROI and profit margin
Detailed and self-explanatory information feed.
Cons
It only works on Google Chrome.
First-time Amazon sellers might struggle to understand the tool or see the benefits.
You can't use the extension on phones or tablets.
The cost might be out of budget for some new sellers.
Frequently Asked Questions
Can RevSeller be used on more than one computer?
You can operate RevSeller extension on various computers under one account. There will be no charge for a new computer as long as you log in with the account you used when paying for your annual subscription.
To activate all devices:
Visit RevSeller.com on the new device and sign in to your account.
Go to the section titled "My Account"
Click on "Download Extension"
Voila – you have a new device logged into your RevSeller account. RevSeller has no limitations on the number of devices you can use on one account.
Does this work on my tablet or smartphone?
At the moment, you can't use the Chrome extension on your smartphone or tablet. Google currently doesn't support the installation of extensions on its mobile browsers.
This can be a colossal let-down considering the number of merchants who would like to access RevSeller's unique date while on the move.
Does it work in other Amazon marketplaces?
Currently, you can use the extension on the Amazon.com marketplace. This means marketplaces with extensions such as co.uk, .ca, etc. can't access the RevSeller software.
Does it work on other browsers asides Google Chrome?
The RevSeller extension only works on Google Chrome browser. If you use browser clients such as Firefox, Safari, or Microsoft Edge, you won't be able to use the Google Chrome Extension.
Does RevSeller offer discount codes?
The RevSeller team occasionally offers discount codes to merchants who signed up for the free trial or those who are regular subscribers to the service. You might be lucky to get a discount code before your trial period expires.
How accurate are the fee estimates
The Chrome extension is tightly integrated with the Amazon Seller Central API. This guarantees that estimates of fees, return on investment, and selling prices will be generated directly from Amazon's data. This reduces the margin of error significantly.
However, the RevSeller team advice that merchants check the Amazon Calculator periodically before making a final decision.
Because data from the Amazon API can be limited at times, leading to accuracy issues with the estimates, you can also check other Amazon sources to validate your assumptions and data before you make the final call.
Must I complete the MWS setup before I start using RevSeller?
Yes, Amazon's policies require that all merchants set up and authorize MWS access before using the Chrome extension API to access Amazon's database on the seller's behalf.
Can I create an account for my VA?
Your VA(s) can use your RevSeller account to get another Chrome extension. As mentioned earlier, as long as they use the account used to subscribe when signing in, there shouldn't be much of a problem.
Set it up for the VA by opening RevSeller.com on the VA's computer, and then log in with your account details. Navigate to "My Account" and click the "Download Extension" radio button.
Can this tool help a new seller as well as an experienced seller?
The team at RevSeller believes that the tool can help these two types of sellers in equal measure. However, we think that it is more beneficial to experienced sellers. New Amazon sellers are likely to get drowned in all the data the tool provides unless they are experienced sellers who are starting a new store.
Yet, it can come in handy for new sellers. The ROI calculator is a quick way to learn the numbers and profitability bands of your product quickly.
How do I cancel my annual subscription?
If for any reason you decide to cancel your subscription, it's pretty easy. Go to your landing page on RevSeller.com, and click "My Account" at the top right of your browser. At the bottom of the page, you'll see the "Cancel" button.
Once you click that and then confirm by clicking the pop-up button, your subscription is canceled. Removing the extension or disabling access to MWS on Seller Central doesn't cancel your paid subscription. To cancel, you must visit the website. Free trial accounts simply expire once the trial period is over.
Verdict
The RevSeller extension is, without doubt, one of the best tools any merchant can use on the Amazon marketplace. It helps you save money when hunting for a new product, and you also avoid the tedious time you would typically spend to sort through the thousands of product variations.
No wonder numerous FBA sellers consider it one of the best tools they use. The Internet and RevSeller website has many positive reviews about the product. The support team is also accommodating, always on hand to put you through any difficulties you might be having while using the product.
If you are looking for a dependable but affordable product search and ROI tool, RevSeller is a no-brainer. It is easy to set up and use, and you instantly start to see its impact on your Amazon selling strategy and your store's bottom line.
Get the 30-day FREE trial NOW!