Although platforms like Walmart and Amazon are excellent places for eCommerce sellers to find customers and sell products, a lot is needed to make the platforms work for small brands.
Before launching an Amazon or Walmart store, sellers should consider:
If your product can compete with the current competition?
If your product is able to compete for the relevant keywords?
Does your product have features that help it stand out?
Are ads a viable option for generating traffic to the product listing?
Running an eCommerce store on Amazon and Walmart platforms may seem overwhelming, but the right tools can make a huge difference for new sellers. Sales tools can give you insights into the search terms shoppers use, access to a sales calculator to estimate profitability, and information about listing optimizations that will help products rank higher.
Helium 10's profitability calculator is one of the most trusted options. An eCommerce tool easily installed as a Chrome extension, it includes keyword research, inventory management, marketing, and product research resources and options to help sellers boost their products ahead of experienced competition. 
Some other beneficial features include:
Product analytics: Browse to a product page until you see the product analytics section. Expand this section to see an informative graph detailing the product's information—such as historical sales price, inventory levels, and listing keywords.
Competitor research: Type in your target keyword to get a list of products. You can find detailed information about every product listed on the page.
Insights dashboard: This centralized view gives sellers all the essential data points of your business and includes a sales tracker, inventory counts, refund information, and advertising data.
So, how do you know if Helium 10 is right for your business? Learn more about the features of the tool and how to implement it into your sales plans in this guide.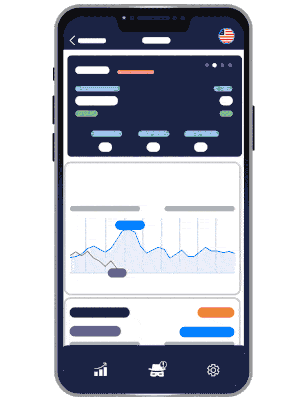 SIGN UP FOR HELIUM 10
Get 20% OFF your first 6 moths or 10% OFF every month
How Can Helium 10 Help Improve Profitability?
Although an additional sales tool may seem unnecessary, most new sellers don't have time to analyze the marketplace and find where they can make the most profit on their own. Helium 10 is set up to support new and experienced Amazon and Walmart sellers with these important strategic tasks.
One way it helps improve profitability for any seller is with the Helium 10 profitability calculator that examines several factors like ROI and profit margins to determine if a product will make money. The profit margin—how much money you keep after your expenses—and ROI—how much you make on your investment—are important data points to know before investing in stock for a specific product.
The metrics analyzed to determine these factors include:
Product price
Purchase cost
Marketplace seller fees
Taxes
Shipping costs
How To Use the Helium 10 Amazon Profitability Calculator
To perform product research on the items you're thinking of selling or on your current products, follow the steps below.
Download the Chrome extension for Helium 10
Visit the product page for the product you want to examine
Edit the margins for the product (manufacturing cost, freight cost, average time in storage, duties, tariffs, and additional costs)
See the estimated profit for the item
On top of seeing the estimated profit for items, the profitability calculator offers several features and tips, like shipping information based on product size, to help you learn how to further boost sales for items in your store.
Your product's size is a big determining factor in your shipping costs. Since free shipping is typically standard on Walmart and Amazon, it can be a turnoff to many shoppers if they see a product that charges for shipping. This means the shipping cost is on you—and the larger your product is, the more you'll pay for shipping.
To make shipping more affordable, you may need to adjust your product's packaging. You can plug the numbers for your estimated shipping costs into the profitability calculator to determine how much extra profit you'll see with each package size.
A comprehensive tool like Helium 10 won't stop at profit. Listing optimization tools gather information and data about your competitors to make recommendations on how to change your listing for more visibility. Run a report on your competitors to see what they do to rank on search and apply what you learn to your own listing. Use the tool to analyze the keywords you currently rank for and see how the changes you make impact those listings. 

With even more insights into what's currently selling well on Amazon, potential sales volumes, keyword research for potential search terms, and more sales data analysis, small business owners can use Helium 10 to truly understand these complex marketplaces before they start selling.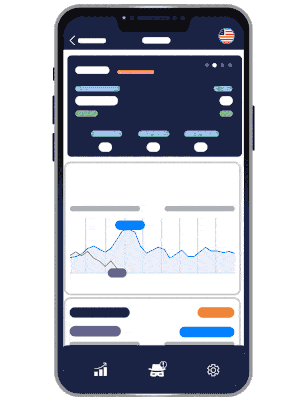 Start your Amazon seller journey with the most in-depth and detailed keyword research tool
Helium 10 Can Provide Valuable Sales Data and Management
The sales data you receive from Helium 10 offers some of the most valuable insights you can get for your Amazon and Walmart products. You can link your Helium 10 insights dashboard to your online store and track your products' performance from a central location.
The sales tracker allows you to monitor several metrics including:
Units sold
Return on investment
Profit margin
Promotion effectiveness
Refund data
Inventory count
This information will help you see the details of your product performance. But there are more benefits to the sales tracker tool in Helium 10 than just metrics.
Identifying Sales Trends
Understanding sales trends based on your top categories and products will help you determine the best times of the year to invest in advertising or in restocking your product. Broader sales trend data about the Amazon and Walmart marketplaces as a whole can also help you determine when to offer consumer discounts to promote more sales as well as when to test related products in your offering to expand your reach.
Managing Inventory Levels and Orders
Helium 10 offers a simple inventory management system within its sales and insights dashboard that helps you keep track of your Amazon and Walmart inventory. Instead of manually looking at how much stock you have for each item, use the software to let you know when inventory is running low.
You can also sign up to receive restock suggestions. These alerts will suggest the ideal times to order new inventory and tell you the amount to reorder.
Determining Product Profitability
Helium 10 does an excellent job of helping you determine product profitability. In addition to the profitability calculator that lets you enter your product information in the system and receive a profit estimate calculation, you can also review sales data for past years to see how trends in specific categories fluctuate over time.
This information will help you find your most profitable products—the ones you should invest in—while being aware of possible seasonal changes in the market.
Finding Key Market Research Metrics
Helium 10 constantly scans the Amazon and Walmart marketplaces to see which products rank, how much inventory actually sells, and other vital pieces of information. This extensive sales data helps sellers see which markets perform well. These are metrics you can use to make smarter business decisions in your key markets.
Assisting with Ad Campaign Management
The Adtomic platform is an AI-powered solution to help sellers make smarter choices for their Amazon campaigns.
Helium 10's Adtomic software can:
Track your ad spending
Monitor rankings
Create ad templates
Automate bidding strategies
These features help simplify the complexity of PPC advertising and guide you to make better marketing decisions.
Growing Your Amazon or Walmart Business with Helium 10
As we may have mentioned above, Helium 10 is an excellent product for optimizing your business on Amazon and Walmart. It provides tools that monitor sales trends in each market, that provide optimization recommendations for your product listings, and that research potential items to sell.
Taking advantage of Helium 10's features can boost profitability and sales for new and existing customers by:
Gathering information on profitable products
Estimating the profitability of future products
Monitoring the sales metrics of your current products
Supplying optimization tips and strategies for your product listings
Providing tools that help run ad campaigns
Helium 10 is affordable for any type of business. You can sign up for a free trial to test if it's the right tool for you. If you want more sales strategy information without the manual research and work, sign up for a paid account (starting at only $29 per month) for additional benefits to your e-store.

Are you ready to get started with Helium 10 to see what it can do for your sales and profits? Sign up for a free account today to get started.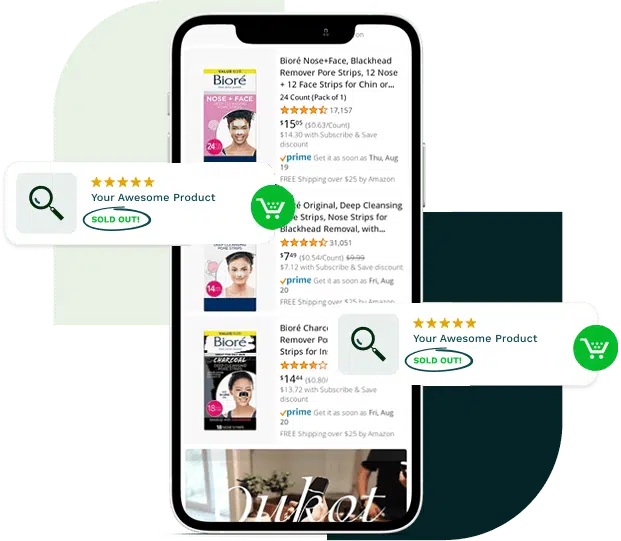 Ready to boost your Amazon sales and increase your ROI?
Contact Search Nurture for top-notch Amazon optimization services.