Walmart is one of the biggest global retailers and serves an enormous number of customers. And now that Walmart has an online store catching up to Amazon, it's a fantastic sales opportunity for business owners who want to expand their eCommerce operations.
However, just because Walmart offers an eCommerce platform doesn't mean you can just throw up a few products and immediately receive sales. Sure, you can upload a product sheet full of items to try and see what works, but competition is fierce at Walmart. There's no guarantee that you'll sell anything if you don't carefully vet your products and find the ones that offer your business the best chance of making sales.
That's why this guide is made to help you get started selling successfully on Walmart. It covers how to start selling and a few tips for selecting the right products, including Walmart's top selling items and categories that are worth researching.
Getting Started
One of the best parts about selling on Walmart is the ease of getting set up. Just submit your documentation to Walmart, and you'll be able to open a store.
Your documentation includes a few important items you need to get started with your Walmart store. They are:
Business tax ID or license number
Documents to verify your business name and address
Previous eCommerce success verification
Products with a UPC number or something similar
Products that comply with Walmart's prohibited products policies
Warehouse with returns capabilities
You'll need to provide this information during the sign-up process. Once Walmart verifies your information, you'll gain the ability to sell.
After your eStore is up and running, you'll now need to add the right products to it so you have the best chance to compete in the Walmart marketplace.
Selecting Products To Sell on Walmart
Proper research will set you up for success when it comes to selling on Walmart. If you learn which products sell the best on the platform already, you can then combine that information with data to help you determine which ones will offer you the best profit.
Below are some tips to help you decide which products you may want to sell on Walmart.
Find a Lightweight Product
Shipping will be a significant concern when selling products on Walmart. It's not cheap to ship large products across the country, and when customers are used to cheap and free shipping, it can cut into your profit margins.
Try to stick with lightweight products instead. Ideally, they should weigh under five pounds and not require complicated packaging.
Lightweight products and packaging will also reduce your cost of shipping materials since you don't need to purchase padding that creates more weight.
Sell Durable Items
Getting products to customers in one piece is one of the most important parts of selling online. The chances are high that your packages will get thrown around in transit and break if they are fragile.
Selling durable items will help you avoid this hassle. This also helps you avoid getting too many customer returns.
Durable items should also stand up to use over time. Complicated products like consumer electronics have a higher chance of failure and will lead to higher returns too.
Focus on Long-Term Success
It's tempting to try and jump on short-term trends in eCommerce. You see a product growing like crazy and want to cash in on the hype. While this can work well for short-term profit, it won't work for long-term stability.
Your goal with your Walmart store should be long-term success. You get this by finding products that sell constantly and don't have much seasonality.
Consistent profits will allow you to grow your business sustainably without worrying about the next product launch. You can always test trendy products in the future once you build the foundation of your eCommerce business.
Maximize Your Profit Margins
Your prices are an essential consideration when setting up your Walmart store. With so many product options in the marketplace, price is a major concern for the consumer. A high-quality product priced too high may not see as much success as a lower-priced alternative.
An excellent way to see early success on Walmart is to focus on low-priced products with high-profit margins. These types of products make it easier to compete on price without sacrificing your profit margins.
Use Tools to Gather Data
It's hard to make decisions about what products to sell when you don't have data, and, unfortunately, Walmart doesn't offer you everything you need. You'll need to turn to third-party tools for research if you want to make smart decisions.
Helium 10 is one of the best tools to try. It offers an enormous amount of data about Walmart's bestselling products and can point you to the most profitable items. Then, once you have campaigns up and running, it will help you manage your selling campaigns and get the most profit from your store.
Many data products like Helium 10 have free plans or trials, so test your software options to see their features and what they can offer your business.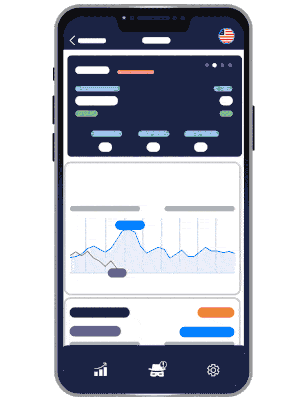 Start your Amazon seller journey with the most in-depth and detailed product research tool
The Top Selling Products on Walmart
Walmart has almost every product you can think of—but some of them stand above the rest and are easier to sell. Here are a few of the top selling products and categories on Walmart that are worth considering.
Personal Care Items
The personal care category has any item you use to care for yourself. People shop at Walmart for items that help them with grooming, beauty, hygiene, and more personal tasks. And many personal care products are repeat purchases, so you have a customer base that keeps returning to buy more.
Here are a few types of products to consider in personal care:
Shaving cream and razors
Soaps and lotions
Shampoo and conditioner
Hairbrushes and accessories
Toothpaste and toothbrushes

Sustainable items have less competition
Personal care products are easy for Walmart vendors to sell. They're small and simple to pack, so you won't have as much overhead when it comes to storing, packaging, and shipping.
Baby Items
Baby products have always been—and will continue to be—a top seller at Walmart. Parents regularly need products to care for their children and keep them healthy.
Because this is such a popular category, you have countless product options to choose from in this industry, including:
Baby toys
Baby wipes
Baby lotion
Feeding supplies
Bedding
Clothing
Strollers
Another great thing about this category is that babies and children need new products as they age. They will inevitably grow out of their toys and clothes, which means that parents will look for new products in the future. Many other products—like baby wipes and diapers—are repeat purchases, so you can expect repeat buyers in this market for many reasons.
Toys and Games
Although babies and children are one of the primary drivers of the toys and games market, they aren't the only ones interested in those products. From board games to video games, adults and children alike are interested in these types of entertainment.
Board games, in particular, are popular with an older market. Reports show that they are mainly played by people between the ages of 25 and 54. People who enjoy video games as kids often enjoy them as adults as well and continue to buy them.
Here are a few popular types of gaming products and toys to consider:
Video game consoles
Video games
Action figures
Co-op board games
Card games
Puzzles
Legos
RC cars
Drones
Arts and crafts
Cleaning Supplies
Many people don't enjoy living in dirty spaces. They take the time to pick up after themselves and make their spaces clean. These people also need cleaning products that help them do the job.
This has helped make the household essentials department one of Walmart's most popular product categories. You have the option of larger one-time purchases, like vacuum cleaners and carpet cleaners. Or you can also sell smaller repeat purchases like scrubs and liquid cleaners.
There are several top products available to sell in this category, including:
Air fresheners
Paper towels
Trash bags
Rags and towels
Pest control
Cleaning solutions and supplies
Laundry detergents and dryer sheets
Brooms and vacuum cleaners
Dish soap and sponges
Pet Supplies
People go above and beyond to give their pets amazing lives. They buy them toys, bedding, treats, healthy food, and everything else they need to thrive.
That's why it's no surprise that the pet category on Walmart is so large. There are countless products available for pets—and pet owners are always looking for more.
Of course, there are a few pet products that stand out, including:
Pet food
Pet clothes
Pet accessories
Pet toys
Pet treats
Pet medication
Although the pet category has a lot of competition, there are still plenty of smaller subsets within it where people look for products without as much ready competition. Look outside the dog and cat categories to find these smaller niches
Apparel and Accessories
Clothing and accessories are products that always seem to stay in style. Even if someone isn't interested in fashion, they regularly need to update their wardrobes as their old clothing loses its shape or gets worn out.
Walmart has always been one of the first places people go to buy clothes. The affordable prices and great selection offer options for almost everyone. Here are a few options that shoppers love that are available for you to sell:
Young adult clothing
Plus-size clothes
Maternity clothing
Sportswear
Jewelry
Watches
Loungewear
Activewear
Handbags
Underwear
Kitchen Items
Kitchen products are popular almost everywhere. They are great for buyers who want simple items to make cooking easier and sellers who want to ship lightweight products quickly.
As more people become concerned with a healthy lifestyle and want to prepare food at home, the kitchen and dining category will likely grow even more. And when there are simple products for every kitchen task you can think of, there are plenty of options to sell, including:
Silverware
Storage
Dishes
Cups
Blenders
Spatulas
Bakeware
Pots and pans
Appliances
Kitchen shelving
Tools and gadgets
Exercise and Fitness Items
Fitness and exercise is another product category that has a lot of popularity on Walmart. With new fitness equipment released all the time, there are plenty of opportunities to find great products to sell. Fitness items can be seasonal (with high sales in January or before summertime), but there is still a market for year-round sales.
Check out a few of those categories below where you can feature your own exercise and fitness products:
Wearable technology
Fitness tools
Fitness books
Exercise clothes
Weights
Fitness accessories
Equipment mats
Additionally, there is a constant stream of fitness advertising encouraging people to get in shape—which means people regularly check Walmart for affordable and easy-to-use options.
Bedding and Linens
The home category is one of the biggest sellers at Walmart, and, in that category, bedding stands out as one of the best sellers. It's not easy for people to find bedroom products that are both comfortable and affordable, but Walmart offers that with its range of choices.
Walmart carries almost every bedroom product you can imagine, but these are a few of the more popular options:
Bedsheets
Pillows
Comforters
Mattress toppers
Bedroom storage
Bed skirts
Home Improvement
Walmart offers a wide selection of products for people who want to improve their homes. It isn't just limited to smaller items you can pick up anywhere. You can also find heavy-duty home improvement tools you would normally find at home improvement stores.
Check out some of the popular product choices in this category below:
Paint
Power tools
Hand tools
Air purifiers
Safety equipment
Tape
Screws
Insulation
Lighting
Storage
Wallpaper
As the cost of construction and home improvement has started increasing, more people are learning how to handle home improvement projects themselves. That means there are plenty of opportunities to provide solutions to people looking to repair or upgrade their home.
Seeing Successful Sales on Walmart
There's no denying how much business you can get by selling on Walmart. It's one of the biggest stores in the world, so there is an enormous opportunity for business owners to gain traction on the platform.
But competition is no joke in the Walmart marketplace either, so finding the right products to sell is critical to your success. Before you set up your account, spend some time looking at the bestseller items on Walmart and see if there is any room for another seller. Once you set up your account and are ready to sell, you can manage your products based on your customers' interests and advertise your store to generate more sales and gain new audiences.
Of course, it's hard to do this without the right tools. Make use of product research tools—such as Helium 10—that show you the bestselling products and how much competition there is in each category (without the manual research). You can also use these tools to manage your ad campaigns and generate insightful reports that help you make strategic selling decisions.
Are you looking for a partner who can help you set up and optimize your next Walmart campaign? Reach out to our Walmart advertising team to speak with an expert who can assist you.