With so many sellers competing for sales on Amazon, you really do need to use every tool at your disposal to get that competitive edge. And MerchantWords is one such tool.
If you've started looking into selling on Amazon you may well have come across this already, but in this article we're going to deep dive into it and provide you with a thorough review.
We're going to kick this off by going through the basics and explaining the various features. Then we're going to look at its tech support, which may be handy for some sellers.
Then we'll talk about pricing and value for money, before highlighting some of the various pros and cons. Finally, we'll wrap up with a conclusion.
By the end of this article you'll have a much clearer idea of exactly what MerchantWords has to offer and whether it's right for you and your business.
We also have a coupon code for you so you can get your MerchantWords tool suite at a heavily discounted price.
Please feel free to scroll ahead to any section of interest to you.
What Exactly Is MerchantWords? And What Is It For?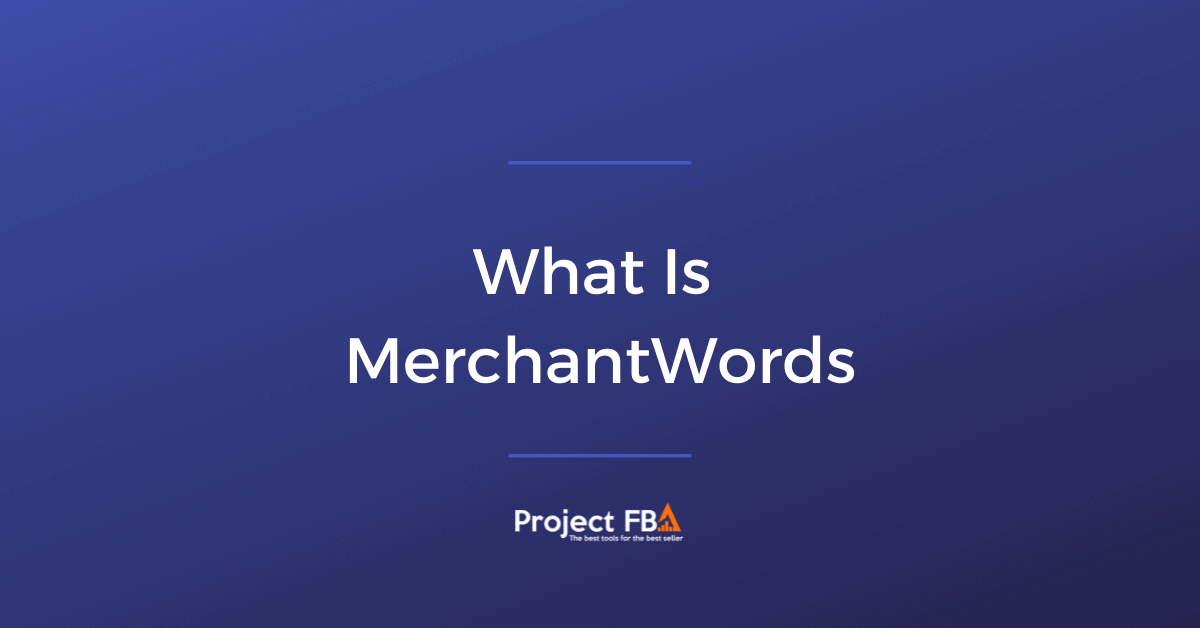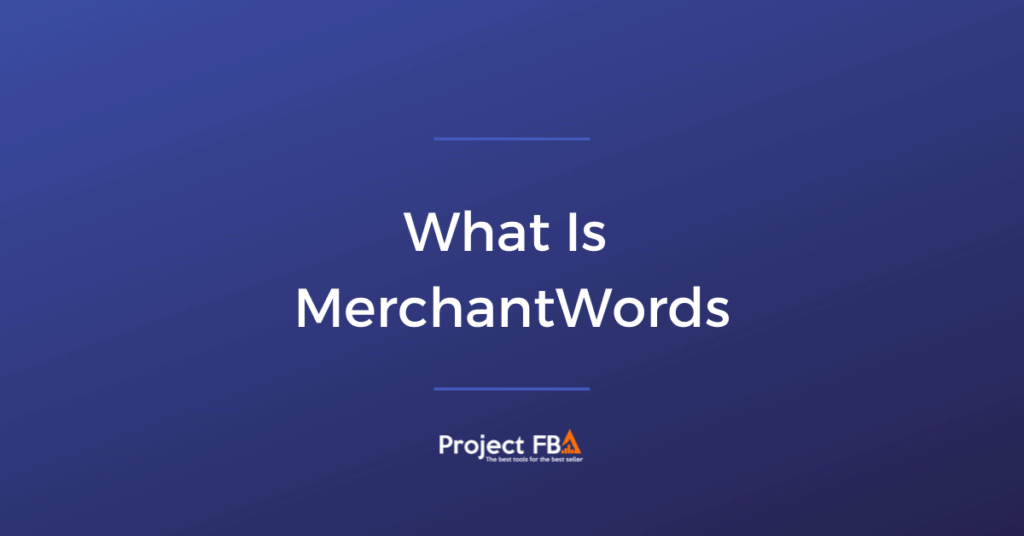 For those who don't already know, MerchantWords is basically a suite of keyword and product research tools for Amazon sellers.
It has analyzed 11 Amazon Marketplaces, over 1 billion products, and over 2 billion product keywords.
This makes it very well placed to help you to determine not only which types of product are selling really well at any given time. But it also clues you in on what sort of keywords are the best ones to use to grab the attention of your target market and make those sales.
What Are The Main Features?
MerchantWords is not a one trick pony, it's a whole suite of tools. Let's explore each one in turn.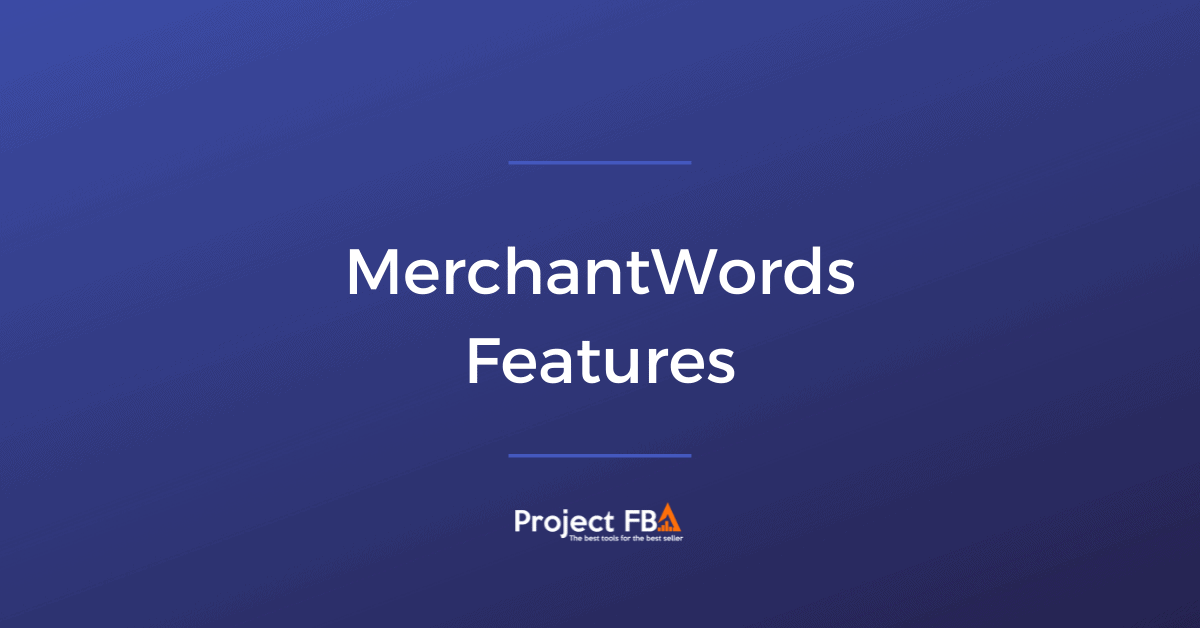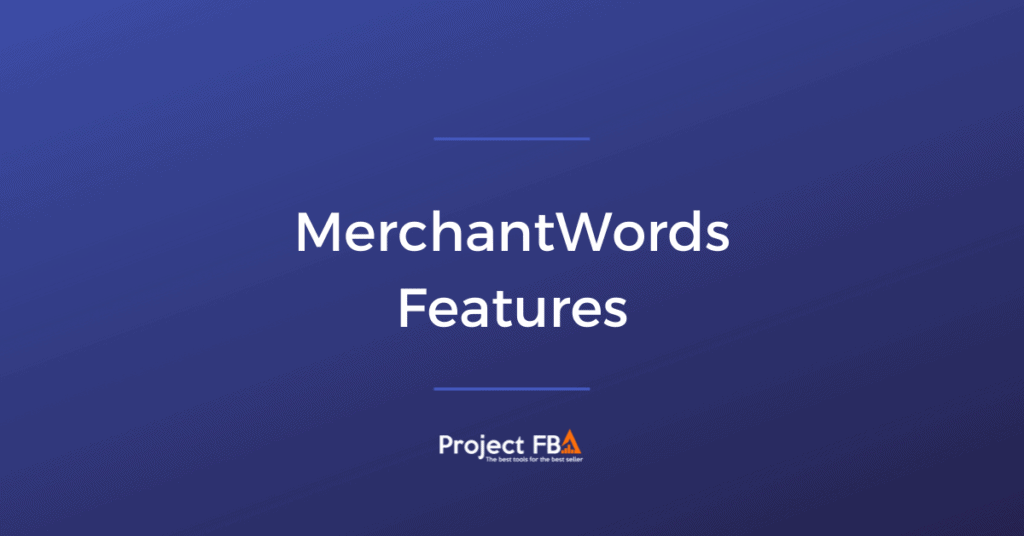 User Interface
One of the great things about MerchantWords is its user friendly interface. Rather than bombard you with an overload of data, everything is much more streamlined and straightforward. This makes it perfect for beginners. There's no learning curve to it and it's easy to navigate.
Market Insights
The Market Insights tool lets you examine just how well your products are performing against your closest competitors. All you have to do is type in the ASIN (Amazon Standard Identification Number) and you can order a report of similar products that you can filter.
This is a great way to gather relevant market intelligence, showing you who your strongest competitors are. It basically tells you what changes you can make for the biggest impact.
And it's a great way for example, to ascertain things like what sort of price your products will sell best at.
The number of reports you can generate depends entirely on what pricing plan you're under.
Digital Shelf
The digital shelf diagnostic reports are powerful tools they give you your overall search rank, and come with a whole bunch of data (click here for more information). It brings up every page one of each search where your product appears, along with the closest competitor products.
It's great for discovering new and unused keyword opportunities, not only for SEO but also PPC. It can really help to guide your SEO strategy.
Emerging Trends
Emerging Trends is a tool designed to help you identify which products are currently trending, and it brings up the search volume for each product keyword.
It's great for those who don't necessarily have a niche product category, and are instead sourcing and shipping whatever happens to be trending at any given time.
But you can also filter the results into broad categories, to see what products are trending in your particular niche.
Keyword Collections
As the name suggests, this is basically a tool for keeping all your product keywords organized.
The keywords are grouped together and are displayed in tables, which you can view by Amazon Search Volume, or by Depth. The Depth is basically a measure of the keyword's search frequency and popularity.
Classic Search
This is the name given to MerchantWords' most basic keyword research tool. You search for one term, and you're presented with a list of related keywords, and you are shown how well each keyword performs for that product.
The results can be exported as a .CSV file, which is basically a spreadsheet.
Keyword Multiplier
The Keyword Multiplier is a really handy tool, too. You simply type in your primary keyword, and you get a whole bunch of synonyms, spelling variations and complementary keywords, that can give you some really great ideas for your SEO reach.
Page 1 Products
If you want to get your product on Page 1 (and who wouldn't) then this is the tool for you. It provides an overview of the top products for any keyword.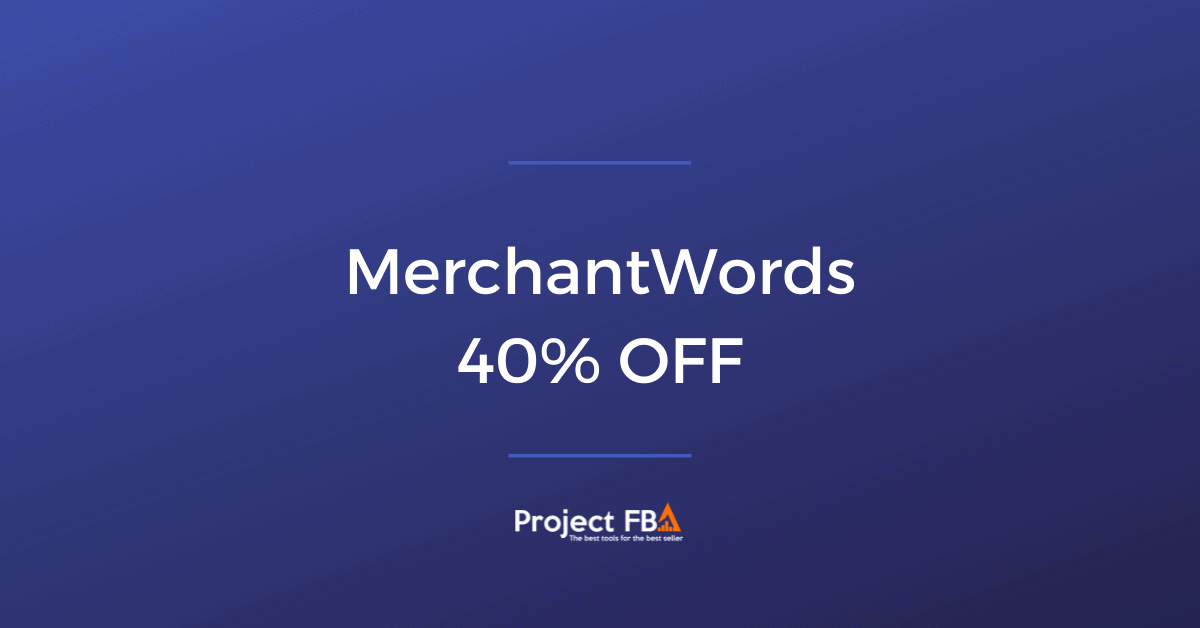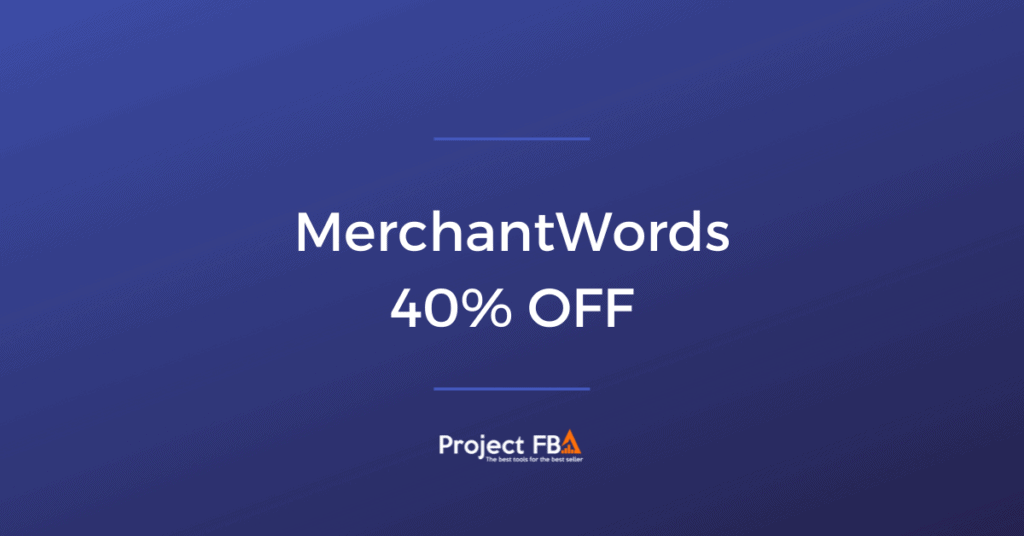 [ Coupon Code = PROJECTFBA ]
ASIN Plus
More often than not, rather than search Amazon for a particular product with just one keyword, instead they may type in a long-tail keyword, specifying what sort of features or uses they're looking for in a particular product.
And ASIN Plus will help you to identify the keywords that rank your product on page one of a search.
Bulk Search
Bulk search basically lets you search for several keywords at a time. It's a lot like the Classic Search, but it can also be used to help create new Keyword Collections.
Keyword Advisor
For those who feel like you have enough to do as it is without having to worry about keyword research, you can have an appointed Keyword Advisor to do all that for you, and you can receive a full keyword research report in 3 days or less.
Unfortunately, this does not come as part of any of the subscription plans, and you would have to pay this separately. But it's certainly worth considering because it's a huge time saver.
Listing Advisor
The Listing Advisor service goes one step beyond what the Keyword Advisor service has to offer. Basically, MerchantWords will do your writing and SEO for you, with Amazon product listing optimization sorted out in just 10 days or less.
Unfortunately, this does not come as part of any of the subscription plans, and you would have to pay this separately.
And as much as we'd love to say it's worth considering, it's actually a very expensive service costing several hundreds of dollars just for one listing. It's only worth considering if you happen to have quite a lot of money behind you.
How Good Is Customer Support?
The great thing about MerchantWords' customer support is that it's available around the clock 24/7.
And this is great because it means that if you see a trend start to spike you can still get in on the action straight away even if you're experiencing problems, because you'll get an immediate response and forthcoming solution.
How Much Does It Cost?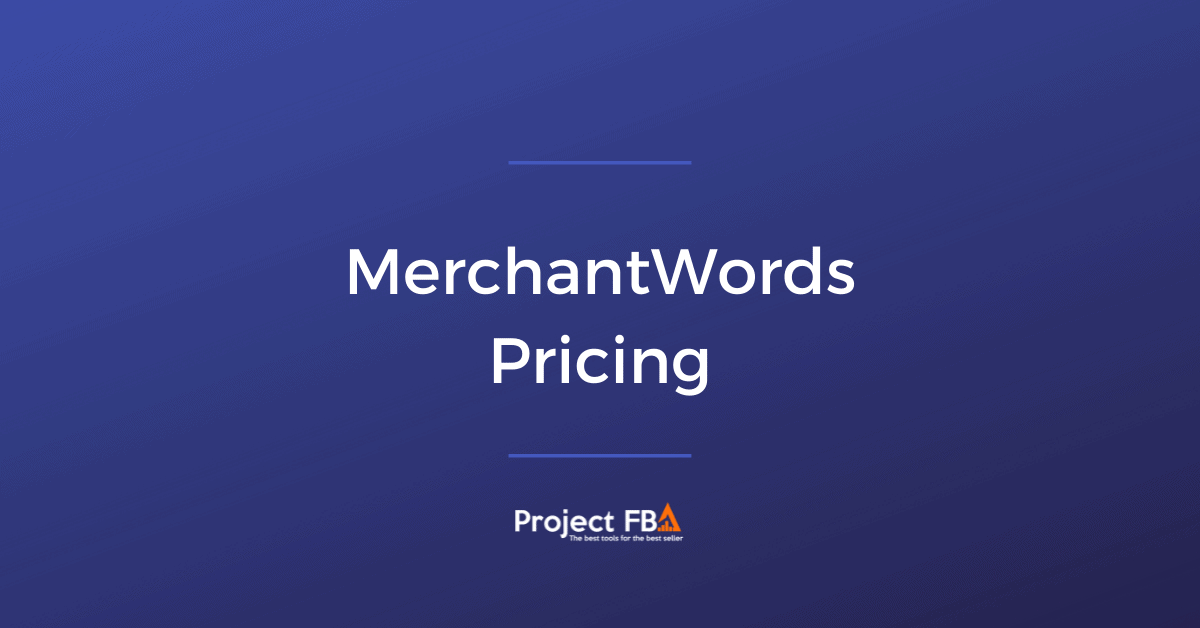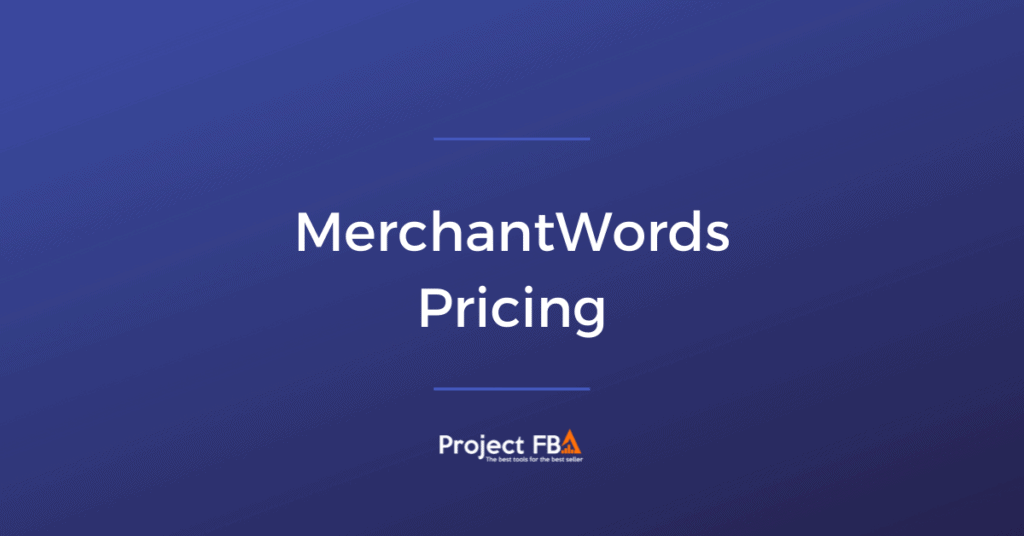 Sadly, there is no free trial for MerchantWords running currently. We would hope that this may change in the future, but we're not holding our breath.
Anyway, there are three different subscription plans to choose from. And you can either pay monthly, or you can pay annually, which will give you 2 months for free. The plans are as follows.
Silver
The Silver plan is the more basic of the three plans and currently costs less than $50 per month.
The data is focused on a single country , there's one user per plan, and you can carry out a whopping 500 monthly searches. You can carry out 25 searches on the Market Insights tool, generate up to 5 reports on the Digital Shelf tool, and form up to 10 Keyword Collections.
You also get use of Bulk Search, Classic Search, Keyword Explorer, ASIN Plus, and Page 1 Products.
Gold
The Gold plan is the mid level plan, with a price set between $50 and $100 per month. (We aren't quoting exact prices in case they change.) This is the most popular option.
The data brought up is regional rather than single country, and there's one user per plan. But you get a whopping 1000 monthly searches. You can carry out 100 searches on the Market Insights tool, generate up to 50 reports on the Digital Shelf tool, and form up to 100 Keyword Collections.
And in addition to all the tools available on the silver plan, you also get Keyword Multiplier and Emerging Trends.
Platinum
The Platinum plan is for the big players, and costs well over $100 per month.
It uses data from across the globe, allows for up to 3 users, and provides unlimited monthly searches.
Value For Money
You know, it's hard to argue that MerchantWords is good value for money knowing that there are free alternatives out there.
It's also worth noting at this point that MerchantWords used to offer a much cheaper subscription plan but then raised their Silver plan by $30, which raises the question of whether they will do this again.
However, MerchantWords is not just one tool but a whole suite of handy tools, and on that basis it's certainly worth a try. And although there's no free trial as such, and if after 14 days you decide it's not for you, you can claim your money back.
We would argue that the Gold plan offers the best value for money. This is because you get the whole suite of tools at your disposal, and you'll soon find that the number of reports available on the Silver plan is not nearly enough.
What Do People Have To Say About MerchantWords?
As you may imagine, the MerchantWords website features glowing testimonials from those who've tried out the platform. And we would argue that this praise is rightly deserved.
But it's not the whole story, and there have been those who've found cause for complaint. Although MerchantWords has a very strong reputation and background, there are those who question whether it has sufficiently caught up to times and whether it's still equally as relevant now.
Pros And Cons Of MerchantWords
Pros:
Simple, clean, user friendly interface
The search results are made clear and are easy to follow
Provides excellent insights on the highest performing keywords
Helps to keep all of your keyword research conveniently organized
Cons:
There's no free trial available
It's a tad more expensive relative to similar platforms
Although it's great for product research and keyword research, it doesn't do a lot beyond that
Alternatives To MerchantWords
As you may already be aware, the MerchantWords suite is not exactly a one of a kind thing, and there are some worthy alternatives out there. These include the likes of Jungle Scout, Helium10, and Sellics.
You may be interested to read our article titled "Sonar Amazon" which is available on this link. And our article titled "Hellium10 Vs Sellics" which is available on this link.
You may be pleased to hear that there are some free alternatives to MerchantWords also, and we've got an article all about them elsewhere on our website, simply titled "Merchant Words Free Alternative" which is available on this link.
Wrap Up
So, in short, MerchantWords certainly does have quite a lot to offer. But as to whether it's right for you and your business depends on matters such as the number of products you have for sale on Amazon.
And also whether or not the MerchantWords alternatives would offer you more data, or simply provide a cheaper platform to work from.
We would argue that you should definitely use at least one tool to help you research the best keywords for your products, and you could do a lot worse than going with MerchantWords which still remains a highly regarded and trusted suite of tools for selling on Amazon.
As to whether it's the best suite of tools for your particular business, that's something you'll have to decide for yourself. And the first step in doing so would be to check out the alternatives and see how they compare.
MerchantWords Coupon