It is always a wise decision to expand your business as and when time and situations permit.
However, if you plan to list your products on all European sites, you must know all the basic requirements and programs to help.
Selling in the US and UK can be poles apart because of the language barrier and regulations. Therefore, this article will catch you up to speed and prepare for your new journey across the borders.
How giant is Amazon in Europe
Amazon was successfully launched in the UK and Germany in 1998.
As the years passed, Amazon noticed a huge unclaimed market in other European countries. Looking at the market, Amazon slowly launched its site for France in 2000.
Italy came into the picture in 2010, and Spain got its website in 2011. Since Amazon never stops hunting huge markets, the most recent website launch was for Sweden and the Netherlands in 2020. Amazon records 290 million monthly visitors in Europe.
These numbers act as a huge market base for sellers to target. Amazon currently has seven dedicated websites in seven European countries, but they can sell across entire Europe with their world-class logistics.
Shoppers in Switzerland, The Netherlands, Eastern Europe, and Austria use Amazon Germany. Irish consumers tend to shop from Amazon UK, and Belgian shoppers usually use Amazon France.
Amazon Fulfilment Centres in Europe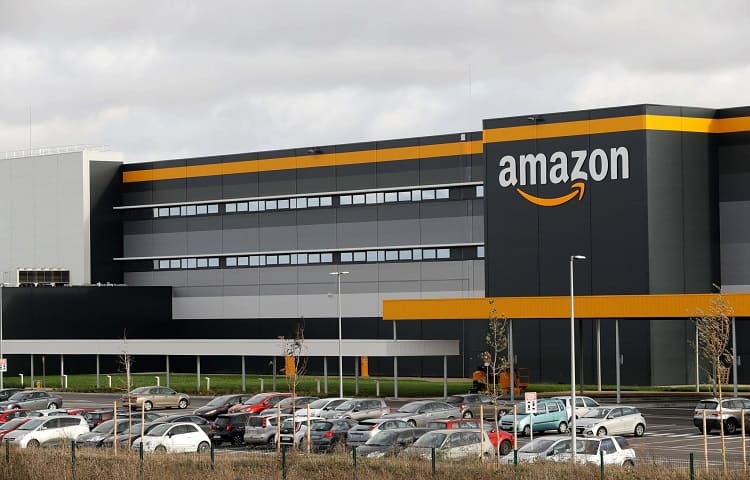 Amazon has 31 massive Fulfilment centers across the seven countries.
With Amazon's Fulfilment service, you as a seller can stay tension-free about the storage and logistics.
You need to send your entire product inventory to their Fulfilment center, and Amazon handles the rest of the procedure of picking up the order, packaging the parcels, and sending them out for delivery. Their FBA program also operates customer service and return hassles.
Investing in the European FBA will surely help you carry forward the entire delivery process with utmost care and precision. Since Europe has 31 Fulfilment centers, they can ship your package throughout Europe without any delays.
Apart from the regular deliveries within the European countries, Amazon keeps a tab on your sales and gives you a choice to upscale or downscale your program. This interference eventually helps you save money as you won't be paying for space you never use.
Amazon Europe offers three FBA special programs for sellers to increase their profits. A seller can opt for any program for their products and be assured of world-class service.
The most popular programs include:
FBA Small And Light
FBA Small And Light is an excellent program if you deal with orders of small and lightweight products. This program can drastically reduce your operational costs if your inventory is packed with lightweight and low-cost items.
You have the added benefit of selling unlimited small and light products under this program. Your products should meet the below-mentioned criteria to get registered in this program:
The item should weigh 225g or less.
The product should price £9 or less.
The article should be fast-moving ASINs.
The product should be of size 33 x 23 x 5 cm or less.
FBA Subscribe And Save
This model lets you offer discounts on FBA products for subscription models or repeat customers.
The program helps sellers sell more products quickly while customers reap the benefits of the discounted prices. Amazon also shells out the discount if the seller reaches a particular tier.
Multi-Channel Fulfilment
Multi-Channel Fulfilment can be a viable option for sellers who have their business spread over various platforms and e-commerce sites.
Amazon offers its whole Fulfilment network, operational expertise, and shipping service for all your orders under this program. This system helps you branch out to other platforms and take orders while Amazon takes up the responsibility to pack and ship to the customers.
Pan-European FBA
This network pattern is slightly different from European Fulfilment centers. Pan-European FBA is another way you can sell and ship your products across Europe with ease.
With this FBA system, Amazon distributes and stores your items to various Fulfilment centers across Europe. Since your inventory is spread throughout Europe, each order would cost less to deliver.
The consumers would also receive super-fast deliveries because of the short distance. Under standard centers, your inventory is stored and shipped from that place irrespective of the distance.
With Pan-European FBA, your products are spread across various countries, enabling Amazon to deliver to consumers from a closer center. Pan FBA would help you to:
Considerably save on the operational costs.
Help sell to millions of customers with the Prime badge.
Quickly accelerates your growth with their flexible storage options.
Provide ultra-fast delivers.
Saves fees to cross borders.
Amazon Prime in Europe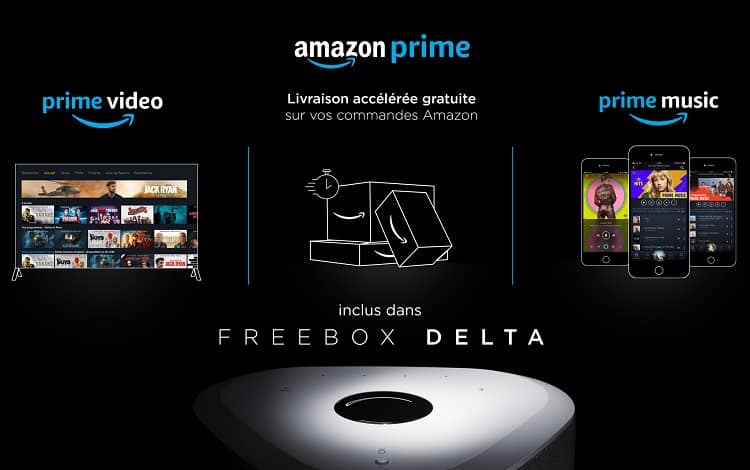 As soon as Amazon started grasping the market, they launched Amazon Prime as their first paid subscription service.
Prime was established in 2005 for a yearly fee of $79. Soon Prime was introduced for customers in the United Kingdom and Germany in 2007. With such a tremendous response, it was launched in France and Italy in 2008 and 2011, respectively.
The next-day deliveries are extremely popular throughout Europe, which has doubled most sellers' orders within a few years. This extensive market of Prime is an excellent reason for sellers to start listing their products in Amazon's European market.
Sellers can also choose the FBA program that lets them list their products with an Amazon Prime stamp. In addition, the Prime logo adds credibility, and sellers are bound to receive continuous orders.
AmazonFresh in Europe
AmazonFresh is a well-known food delivery service proudly launched by Amazon in 2007. This service enables the sellers to sell groceries within a day to two.
AmazonFresh in the United Kingdom was established in 2016 within a few postal code areas. After a year, it was launched in Berlin, Hamburg, and Potsdam. Italy and Spain received the most awaited same-day grocery delivery in 2021.
All third party sellers interested in selling their groceries should follow these three steps:
Carefully list all of their groceries and perishables. The sellers have complete control over their inventory and, most importantly- on the prices.
Receive all the orders via the 'daily order list' with all the necessary packaging provided by Amazon.
Set off to deliver your order at a local drop-off point for the customers to collect.
Amazon Business in Europe
Amazon Business service is a platform that lets the sellers sell their products strictly for B2B clients.
Amazon started this service in the US in 2017. Soon it launched in Germany and spread across France, Spain, and Italy. Amazon Business also allows you to sell to regular Amazon customers alongside businesses.
With Amazon Business, you can reach millions of B2B customers worldwide who wish to get their hands on your products. The extra added features help the sellers to run their B2B channel with ease and tailor their offers according to the market.
We highly recommend sellers penetrate this hugely profitable B2B market for exceptional sales and overall growth. Businesses tend to return fewer products as compared to individuals. The fewer returns thus positively increase the profit brackets of sellers.
Some additional benefits for sellers include:
Accept Requests for Quotes
Automatic VAT invoicing
VAT-exclusive price display
A sneak peek into high demand product opportunities
Exclusive business offers
Business Pricing & Quantity Discounts
VAT in Europe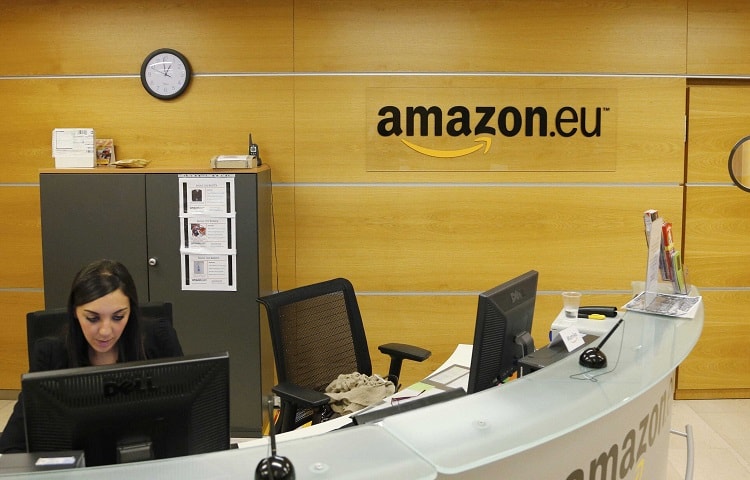 VAT, which stands for Value Added Tax, plays a vital role in the European market.
Therefore before listing your products, a seller should learn and understand VAT. This VAT is a tax that every VAT registered trader adds to their products. The tax then gets passed on to the national tax authorities when sellers file for the tax returns.
Therefore, if you are planning on selling in any European country, ensure that you are fully registered for VAT in each country. It is the seller's responsibility to be VAT-compliant before listing their products.
If you have any VAT-related doubts or wish to know more, we highly recommend seeking professional advice to avoid future obstacles.
A list of minimal VAT percentages according to the states:
| | | |
| --- | --- | --- |
| Member State | Code | Standard rate |
| Germany | DE | 19% |
| Italy | IT | 22% |
| Poland | PL | 23% |
| France | FR | 20% |
| Spain | ES | 21% |
| Netherlands | NL | 21% |
| Czech Republic | CZ | 21% |
Advantages of an Amazon Europe Marketplaces account
If a seller opens an Amazon Europe Marketplaces account, they will be able to:
Offer their products throughout Entire Europe using a single unified Seller Account.
Sellers can manage their inventory and share the listing information constantly across numerous European marketplaces.
The sellers can pay a single monthly Pro Merchant fee for the Amazon Europe Marketplaces account.
They have the convenience of viewing the Seller Central pages in English for Amazon.fr, Amazon.de, Amazon.it, and Amazon.es.
Conclusion
We hope this guide assisted you in understanding all the basic concepts and uses of your Amazon Seller account for the European market.
With appropriate knowledge and accurate listing, any seller can earn huge profits in these markets. As a seller account, you can also take advantage of the Amazon Business and become a proud B2B seller.
Before you start listing, ensure you are providing customer service in the country's official language, as it is one of the essential requirements from Amazon.