Amazon is an e-commerce giant and the world's biggest online platform. The company takes pride in selling everything from A to Z.
Amazon began by selling books, but eventually, the brand started selling multiple products. And today, they sell anything and everything under the sun.
The e-commerce brand has outpaced all its competitors. Amazon's sole motive is customer satisfaction, and they strive to bring the best products to their customers.
To be able to do that, Amazon needs to keep a close eye on its sellers. Since Amazon is a consumer-centric brand, they are very particular about the items listed on their platform. If you want to become a seller on Amazon, you need to fulfill specific criteria.
Sellers who have been on Amazon since inception get this. They don't have to struggle to get approvals on their products. It is much easier for them to get their items onto the online store.
But when it comes to new sellers, Amazon can be a little tricky. The brand is adamant about maintaining quality control.
Over the years, many people have begun selling goods on Amazon, and the company has come up with a few stringent regulations. Creating gated categories is one of them.
What are Gated Categories?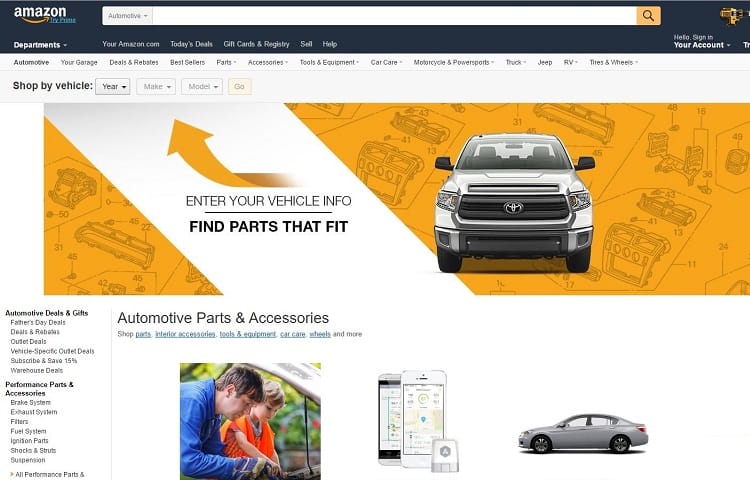 When you create a seller account on Amazon, you are asked to select a category.
These categories range from Automotive parts to Watches. Earlier all these categories were open to sellers.
That is not the case anymore. New sellers can only sell products belonging to specific categories. The categories that are shut off to new sellers are called Gated Categories. These categories are not permanently restricted.
There are multiple ways to get through them. Amazon might ask you to submit specific documents or pay a fee. Once you follow the process set by Amazon, you will receive approval for the category.
If you are a new seller, it is better to go for an ungated category. It is better to get a good sales record in an open category. Once you have a proven sales history, you can apply to get into restricted categories. Experienced sellers often get auto-approval for gated categories.
Amazon created gated categories to protect its consumers. It is also helpful in building brand reliability. The e-commerce brand wants to make sure that the sellers are legit.
Some people sell counterfeit products online, and these unethical practices ruin the company's reputation.
Let's take an example. When you buy a product on eBay, you always have a little doubt in your mind. That is why people never bought expensive items online. That has changed drastically. And that is all thanks to Amazon.
The online platform is strict with new sellers. You have to go through multiple checks and approvals before you can become a seller on Amazon.
But if you follow all the rules, you can quickly get through. New sellers should do thorough research on gated and ungated categories. You don't want to purchase a large inventory and realize it falls under the gated category.
It is not impossible to get through a restricted category. If you follow protocol, you can get through. But as a new seller, you don't want to go through all that trouble.
Instead, go for a category that allows you to sell your products. Then, you can focus on scaling your business and building a solid customer base. Once you are comfortable with selling on Amazon, you can proceed to enter a gated category.
Getting into a restricted category has its perks. Most sellers don't want to go through the trouble of getting into gated categories. That is why there is less competition in these categories.
If you manage to get through a gated category, your products will sell like hotcakes. The process is harder for new sellers. Once you become an experienced seller, Amazon will auto-approve your entry into gated categories.
If you are a new seller, you need to understand the difference between Amazon's gated and ungated categories.
Gated Vs. Ungated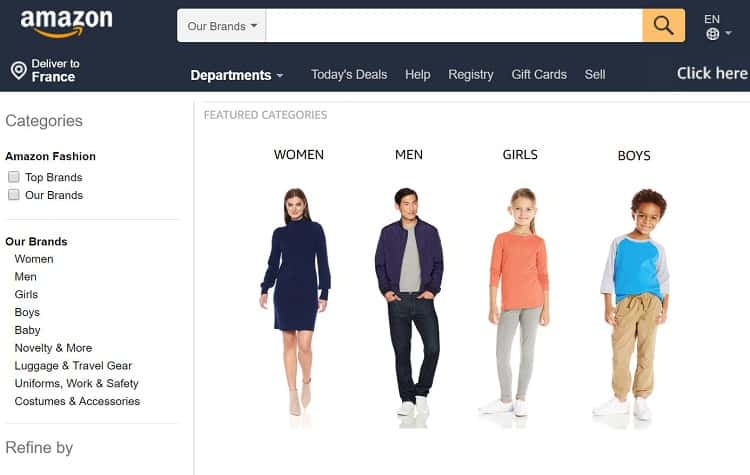 Any category that does not allow access to sellers is called a gated category.
New sellers are usually kept out of these categories. It happens because Amazon wants to make sure that you are a trustworthy seller.
At present, Amazon has 2.5 million active sellers in the US alone. You can imagine how many sellers might be applying on a delayed basis. Gated categories help Amazon scrutinize each seller. It would help Amazon if you met specific criteria before being let into a gated category.
Amazon has Brand Gates, Category gates, and Sub-category Gated. The brand also applies ASIN restrictions, Product Condition restrictions, and Holiday restrictions. It may sound scary, but it is better to fulfill the prerequisites.
Brand gates are applied explicitly for sellers trying to sell branded goods. Unfortunately, many people steal branded items and sell them online. As a result, a lot of the products are counterfeit. To protect brands, Amazon came up with the brand gate.
Then we have the gated categories. Currently, Amazon has multiple gated categories. Fine Art, Gift Cards, Collectible Coins are a few of the restricted categories.
Beauty Apparel and Toys fall under the ungated category. But sellers cannot sell certain products under these categories. They are known as sub-category gates.
Building Block Toys is an example of a gated sub-category. ASIN restrictions refer to Amazon's unique identification number. Every product on Amazon has an ASIN. To protect some customers, Amazon applies an ASIN restriction.
Finally, holiday restrictions are applied to sellers who don't meet the Holiday Selling Guidelines. Make sure to read all of it carefully before you start selling. Any type of restriction can be harmful to sellers.
Ungated categories refer to categories that are open to selling. New sellers can quickly sell their products through these categories. For example, camera & Photo, Clothing & Accessory, Consumer Electronics, and Musical instruments fall under the ungated category.
There are a total of 23 ungated categories on Amazon. Some categories may be open, but they do have sub-category restrictions that can be changed. For example, baby, Beauty, Toys, and Health & Personal Care all have gated sub-categories.
Once your Amazon seller account is approved, you can start selling in ungated categories. It is highly recommended for sellers.
Of course, you also need to make sure that you have all your other details in place. For example, identification numbers, FBA, and other conditions must be fulfilled.
You can use multiple third-party tools to check for gated categories. These tools immediately tell you whether the category you want to go for is gated or ungated. Another way to figure out the status of a category is through Seller Central. However, it is not the ideal way.
When you try to add a product through your seller account, the 'Apply To Sell' button might not work.
However, that is how you know whether you can sell a product or not. Instead of figuring it out at the last minute, it is better to do an in-depth analysis of gated categories.
How to Apply for a Gated Category?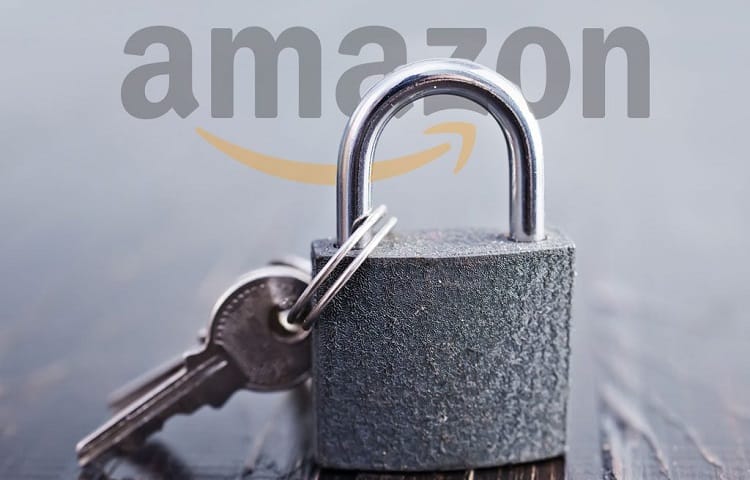 Suppose you have bought all the inventory, and Amazon is not letting you into its gated category. Well, there is a solution for everything.
You can apply for a gated category using these simple steps.
Step 1: The first step is to create a seller account. If you are looking to apply for a gated category, chances are you already have one. So go ahead and log in to your Amazon Seller Account.
Step 2: Now go to the inventory link and click 'Add a Product.
Step 3: Search for the Application Form Search for the product you want to sell.
Step 4: You will notice a 'Listing Limitation' for the product you want to sell. Click on that link.
Step 5: Once you click the link, you will find a button that says 'Request Approval.' Go ahead and click that button.
Step 6: When you request approval, Amazon will ask you for additional documents. Experienced sellers get automatic approval. But if you are a new seller, you will need to submit some paperwork.
The process of ungating is quite simple. Once you request approval, Amazon will get back to you with the list of documents you have to submit. These documents can be proof of where you get your products.
In addition, you will have to give documents proving that your vendor is legitimate. They might also ask you to submit an invoice from the distributor or a wholesaler.
Suppose your application gets rejected; you can always re-apply. However, you might have to wait for 3-6 months for reapplication. Each category has a different period.
If you want to ungate a product, you must have an order for 10+ units. Amazon may also ask you to provide additional documents. For example, the seller's Tax ID, address proof, LLC documentation might need to be provided. You might also have to submit proof of approval from the brand owner.
Amazon wants to make sure that no counterfeit products are being sold. Their goal is to protect the consumer as well as the brand. To maintain its reputation, Amazon puts its seller under microscopic scrutiny.
Long-time sellers might get an auto-approval. To receive an auto-approval, a seller must meet some routine targets. The defect rate of their product should be under 1%. The late shipment rate of the seller must be below 4%.
Every category has specific conditions that need to be met. Some categories require you to have a 2.5% pre-fulfillment cancellation rate.
List of Gated Categories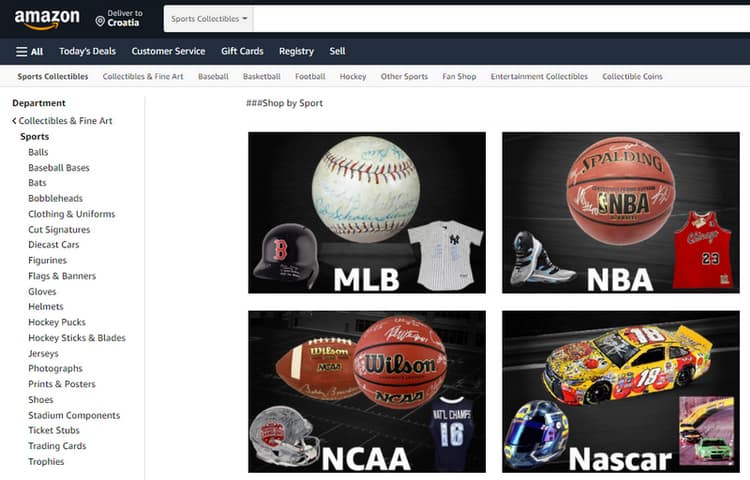 Amazon has a long list of gated categories. These categories are as follows.
Collectible Coins
Personal Safety and Household Products
Entertainment Collectibles
Fine Art
Holiday Selling Requirements in Toys & Games
Jewelry
Music & DVD
Automotive & Powersports
Services
Major Appliances
Sports Collectibles
Streaming Media Players
DVD, Video & Blu-ray
Watches
One of the cons for selling in an Amazon gated category is you need special documentation to get into each category. Let's look at some of the documentation you might need for a few gated categories. Sometimes your product is not approved due to brand restrictions.
Make sure you check the limitations under each product that isn't approved. You will get detailed information as to why your product is not being approved. At times the restriction can also be due to a gated sub-category.
To be able to apply for the Fine Art Category, you will need to prove the following. To sell fine art on Amazon, you need to be an experienced dealer for three years.
The e-commerce giant also requires you to have your website. Finally, it would be best if you had an established Fine Art brand. Once you meet the above restrictions, you will be allowed to sell under the Fine Art category.
Watches are another gated category. To get approval for this category, you will have to list the UPC of all products. Amazon also asks you to prove that the products are not pre-owned.
Water resistance is also a condition for approval. You must provide proven methods to test the accuracy of your watches. Amazon will ask you to provide proof for the same.
If you want to ungate the Automotive & Powersports category, you will need your website. Amazon will ask you to list the UPC of all your products. Your product images should be as per Amazon's guidelines. As a seller, you should provide a warranty for all certified refurbished products. You should also have a part finder page and a Fitment Data page.
Wine is another category that requires specific documentation. You have to be registered as an importer or wholesaler. If you can provide proof of being a domestic winery, that will do too.
Amazon will also ask you to provide documentation that states you are a legitimate seller. Wine is usually sold in gift baskets. It is a highly demanded product.
Collectible books, Sexual Wellness, and Clothes, Accessories & Luggage are the easiest categories to ungate. Amazon has put easy restrictions on this category. If you are still deciding on the products you want to sell, you could choose from these.
Conclusion
Getting into a gated category is easy. As a new seller, you might have to submit some additional documents.
If you are an experienced seller, then you might be eligible for auto-approval. You don't need to sell through the gated category to be successful, but it does help.
Most sellers don't want to bother with gated categories. That means your products will get better visibility.
The competition is pretty low in gated categories. Gated Categories are a boon for sellers and customers. If you are a brand, then this regulation will protect your products from being counterfeited.
If you are a new seller, you have to focus on selling. You can apply for a restricted category. If it gets approved, nothing like it. But if the application gets rejected, don't worry too much. Just focus on another category and start building a solid sales record!
Resources: