Amazon sellers spend a considerable amount of time and money optimizing their listings to attract more significant sales.
This process includes using SEO, taking high-quality pictures, filling the listing with trusted reviews, answering all the questions, and much more.
But most sellers forget to pay attention to their product category. While this may feel like a primary topic, overlooking product categories can significantly impact the seller's listing on Amazon.
To help change the category, we have curated some of the easiest ways for newbie sellers.
What are some of the reasons to change product categories?
While there can be countless reasons for changing it, we have taken the liberty to include some of the most reasonable and common causes of category issues.
Amazon Category Specialists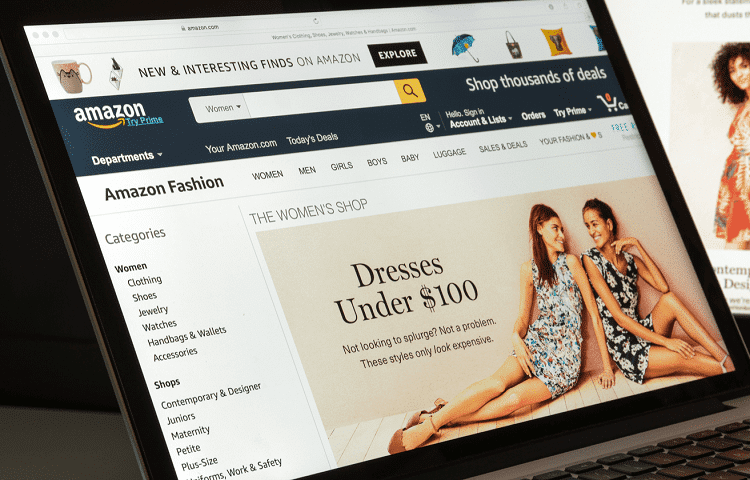 Bots have to be the very first explanation of category change. Amazon category specialists or bots constantly scour the deep ends to find products that do not fit the initial category selection.
Most of these bots make changes in the category by reviewing customers' reviews and other sellers' complaints.
If your situation resembles this problem, you might have to change your category to place it under the correct sub-categories.
Changes because of a third person or Amazon
Your current category can get automatically shifted to a gated category because of a seller.
Unfortunately, Amazon does not disclose why a category change occurred, even if it was an honest mistake from the seller's side or Amazon's side.
This issue will require you to change your product category as soon as you can. Keeping it unattended will indeed result in fewer sales.
To make your product more discoverable
When shoppers shop on Amazon, they sometimes forget to use the search bar and browse the categories.
Bored shoppers usually go through categories to find deals and other exciting products that they can purchase.
Therefore having your products in a correct and relevant category will boost its chances of discoverability. The result is organic sales that create an impact on your overall listing.
Effects of category change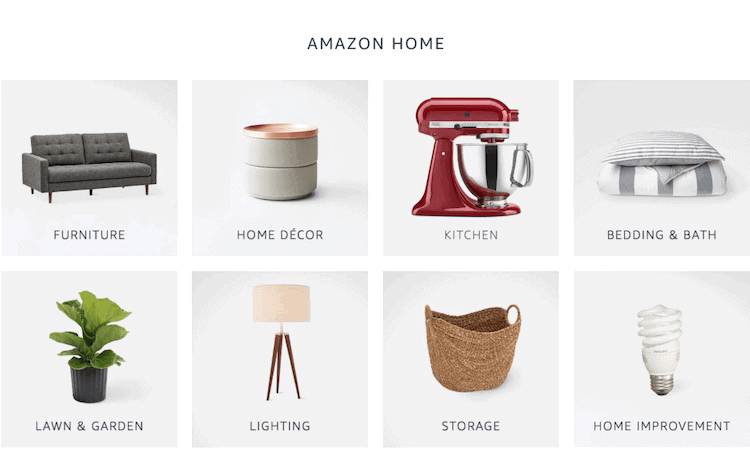 Low sales
As buyers find it hard to search or find your product via browsing, it will drastically reduce your sales. So, even if your products were doing great before, you would notice a down graph in your sales.
Low ranking
Fewer sales will indeed affect your rank. Your listing will automatically start becoming obsolete, and soon it will get placed at the bottom. It is because no buyer would take the effort to search till the last result.
Losing tags
If your product has received tags like bestseller or Amazon choice, you can lose the title with time. Since sales and popularity are interlinked, you will end up losing your tag.
Changing product category
Contacting Support
If you are a new seller or do not wish to meddle into the backend, we highly recommend contacting Support.
Log in to Seller Central and create a case with Support. Explain your issue with the latest category placement. You will be asked to provide a few details for opening the ticket.
If you have already selected the final category route, we request you to attach it to your ticket. Your last step is to ask the Support to make the desired changes so your product can be seen in the correct category.
Some sellers feel that you have to be extra persuasive to get the job done. Most executives would try to close the ticket without resolving the issue.
Constant follow-ups will surely help you get your product back in the desired category list and sub list. If the problem was from Amazon's side, you could ask Support for reimbursement from Amazon.
Tip: If you aren't sure about your category, we suggest you search on Amazon for a similar product to your item and find their category path. You can then download this category path (categories and sub-categories) and ask Seller Support to put your product on the same path.
Further reading: How to contact an Amazon seller.
Changing through 'Manage inventory.'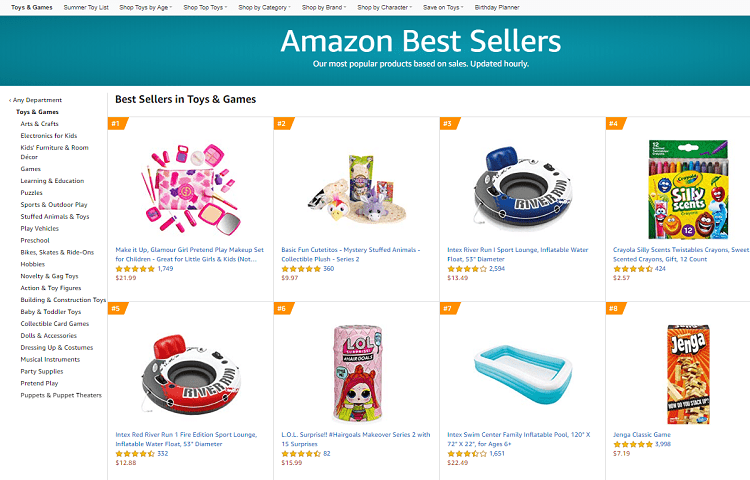 If you want to change the Amazon category by yourself, we highly recommend this simple and easy way to do it via Manage inventory.
Step 1: Log in to your Seller Central and Click 'Inventory'. Upon clicking, a drop-down menu will appear. Select 'Manage Inventory' to start with the process of changing categories.
Step 2: Find the product you wish to change and click on 'Edit' at the right-hand corner of the listing.
Step 3: You will notice a new page with all the details. Select 'Vital info,' scroll down, and click 'Category type.' Once you select 'Edit,' a new dialogue box will appear with all the vital category types.
Step 4: You can either search for a main category or scroll to find the most suitable. Once you select the main category, a side box will automatically fill with sub-categories. Select the most appropriate option and look for the second sub-category. Once you are done selecting, click ' Select.'
Step 5: Go to your 'Category/ Item Type' row, and you will automatically see the entire string of new categories. Choose 'Save and Finish' to lock your new information.
This method is excellent if you want to edit a few Amazon products listings, but if you wish to save time or want to change the category of multiple products, we recommend following this method:
Step 1: Go to 'Inventory' and select 'Add Products via Upload.' Generate an appropriate and suitable inventory file template.
Step 2: Enter all the product information and include a new category in the 'Item Type Keyword' column.
Step 3: Upload the file on the 'Check and Upload your Inventory File' tab of 'Add Products' via the Upload page.
Understanding Approval Categories
Now that you have tackled the fundamental problem of changing your categories, we wanted to help you learn a few tricks and tips for a successful listing.
Since Amazon wants its customers to have the best shopping experience, it has a few strict rules for categories. Specific categories, products, and sub-categories require Amazon's approval before a seller lists the products.
This approval process usually involves submitting reports of performance checks, qualifications, and document requests.
Categories that require approval
Collectible Coins
Postage stamps
Fine Art
Jewelry
Personal Safety and Household products
Music & DVD
Services
Watches
Sports Collectibles
Video, DVD, & Blu-ray
Streaming Media Players
Automotive & Powersports products
If you are an Amazon seller dealing with the products mentioned above, you must pass the approval process to start selling under the category. You can follow these steps for the approval process:
Step 1: Log in to the Seller Central page and select the 'Catalog' menu. Click on 'Add a product' to initiate the process.
Step 2: Search for the item that you wish to sell. You will notice a 'Show limitation' link in the search results. 
Step 3: Click on the 'Apply to sell' option to begin the application process. Amazon might revert within a few hours/days for other details. If you are accepted, your Seller Central page will automatically notify you.
These steps were exclusively for sellers selling new items. However, if you deal with refurbished or used items, we recommend viewing this product categories table to see which products require approval and which don't.
How can you use the Amazon Product Category Tree to optimize your listings?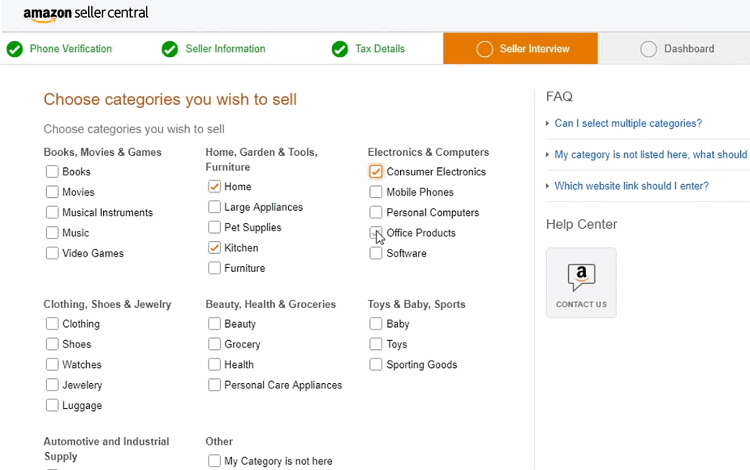 As you might know, every product category uses a specific structure, usually in the form of a tree that has various levels of sub-categories.
This tree is called a BTG (Browse Tree Guide). This guide contains specific guidelines that are generally used to assign products under different categories.
If you wish to optimize your product listing, we highly recommend using BTG to help achieve that. In addition, this document usually enables you to decipher which sub-category your product belongs to.
The sub-category is popularly known as 'node.' You can also use the unique number and keyword combination to put your products on specific browsing paths on Amazon.
To skillfully use a Browse Tree Guide, follow these steps:
Step 1: Head to 'Inventory File Templates' and consider downloading an appropriate BTG.
Step 2: The guide has all the essential instructions to help you choose the main categories and sub-categories.
Step 3: Copy and use all the corresponding 'browse node IDs' when you begin the process of updating your inventory template file.
Conclusion
We hope this guide cleared your doubts regarding the process of changing Amazon categories.
As mentioned earlier, you should never underestimate the importance of adding your product listings in the correct categories.
Many sellers try to add a standard product in obscure or unrelated categories to earn ranks. But since Amazon constantly keeps an eye on such listings, they have a chance of getting penalized for doing so.
If your current product is in such obscure categories, we highly recommend moving them using the easy methods mentioned in the article.
Lastly, if you are selling an item that requires approval, ensure that you carry out the approval process beforehand to save time. Categories can be an excellent tool to heighten your sales, so do not miss out on the opportunity to increase your sales by using categories and sub-categories.
Resources: