The Top Amazon Fake Review Checkers
Amazon reviews can give buyers lots of helpful info about a specific product. However, fake or falsified reviews can easily lead them astray. As NY Mag reports, around 42 percent of reviews on this site aren't authentic. This staggering number makes identifying these fake reviews extremely important for both buyers and sellers.
Fake reviews can provide false information about a product that might confuse buyers. And a large number of them can artificially inflate product ratings and trick unsuspecting shoppers. This is why an Amazon review checker is incredibly important. Using one of these reliable Amazon ratings checkers can help you ensure that you're getting the most reliable information when shopping online. As a seller, it can confirm that you are not only getting more reviews on Amazon, but better quality reviews.
Ways to Spot Fake Amazon Reviews
There are some key indicators of fake reviews on Amazon that you can likely spot on your own. These red flags can help you spot fake reviews that can lead to a regretted purchase. Don't allow a product's star rating to make or break your purchase decision. Look deeper into the reviews for signs of falsified feedback.
Vague review verbiage
If a review gives a product five stars yet provides little to no feedback, it could be fake. The same goes for reviews that don't include specific details or the name of the actual product and instead refer to it in more vague terms.
Bulk review indicators
Is there a slew of glowing reviews left all in one day? Maybe there is a significant uptick in reviews in a recent time frame. This can be a good indicator of bulk reviews left under false pretenses.
Sparse user profiles
If you see a large number of reviews left by mysterious profiles, click on a few. If you find that they have very little community activity and no profile picture, the profile could possibly have been generated solely for the purpose of that review. If they have other reviews on their profile, skim them to see if they contain authentic verbiage that a real user would use.
Stark majority of 5-star reviews
It's not likely that every single purchaser of a product is going to give it five stars. Even a stellar product will receive a sprinkling of three and four-star reviews. If a product has nothing by five-star ratings, especially if they don't have written feedback, look more thoroughly at reviews before purchasing.
Best Amazon Review Checkers for Buyers
The most accurate way to spot fake reviews is by using a review scanner. These Amazon fake review checkers are reliable tools that can help buyers avoid frustrating purchases.
1. Helium 10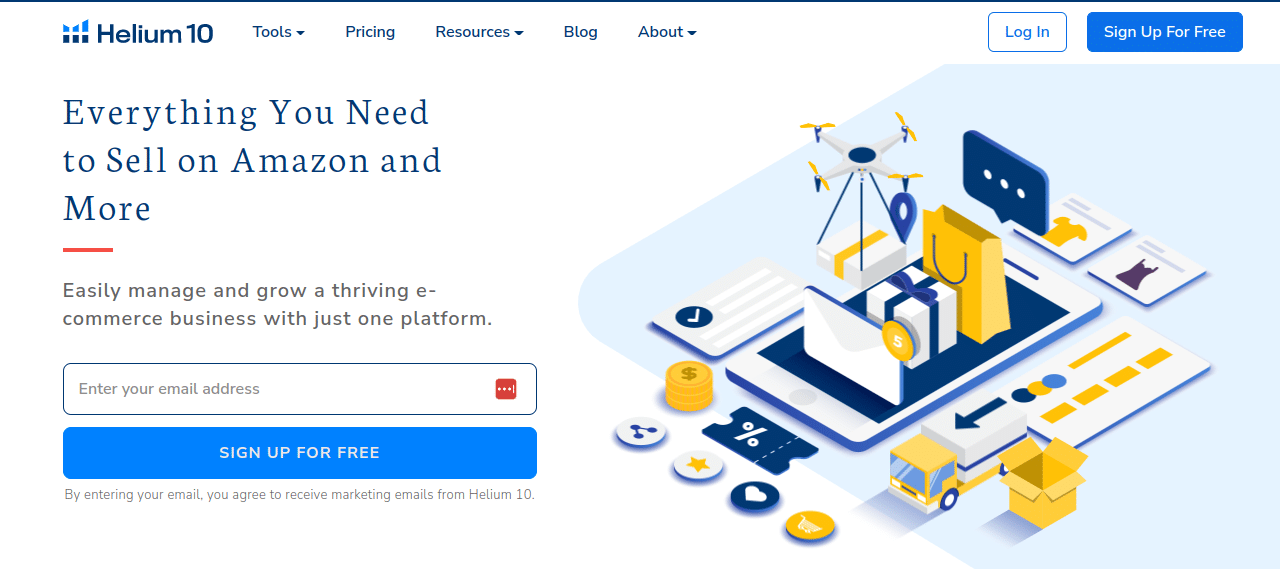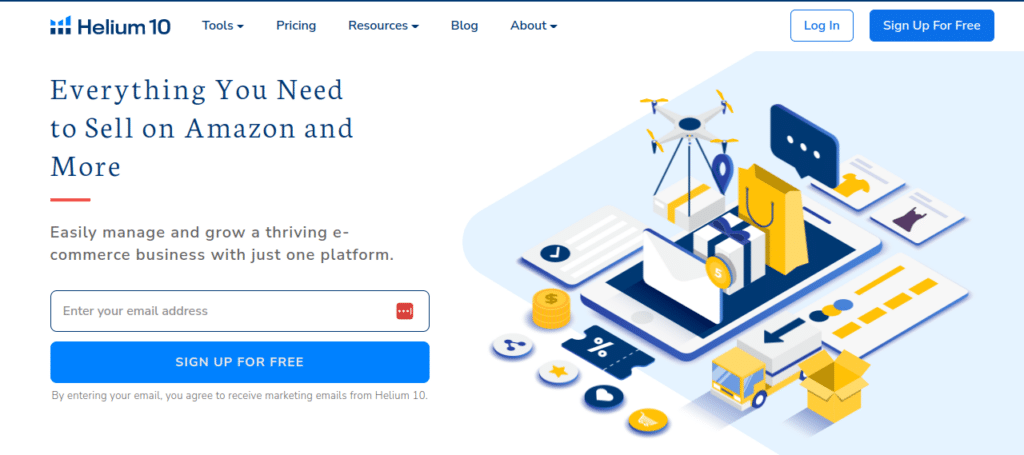 Helium 10 is an awesome tool that scans Amazon reviews and allows you to learn more about products. You can add it as an extension right on your browser making it super easy and convenient to use.
Key features:
Gives you the ability to sort reviews and read ones only from verified purchasers or that are marked helpful
Allows you to filter reviews by star ratings and view ones in that range
Integrates into the Chrome browser as a free extension
Pros
Offered as a free tool
Easy way to download and sort reviews
User-friendly and simple to install
Provides a wide variety of filter metrics
Cons
Limits the number of reviews that users can download
Can lag at times of high memory usage
2. The Review Index


Review Index uses Amazon review data to give products a score using its own rating system. This is a helpful extension that can give you insight into products and compare them more easily.
Key features:
Works as a browser extension in Chrome
Provides a pass or fail verdict for product listings and reviews
Gives products their own score and a scale of 1-10
Pros:
Comes as an easy-to-install Chrome extension
Provides users with clear data and an assortment of review metrics
Quick and easy pass-or-fail determination can simplify decision-making
Cons:
Lags and can fail to load reliably
Can have discrepancies in data quality
3. ReviewMeta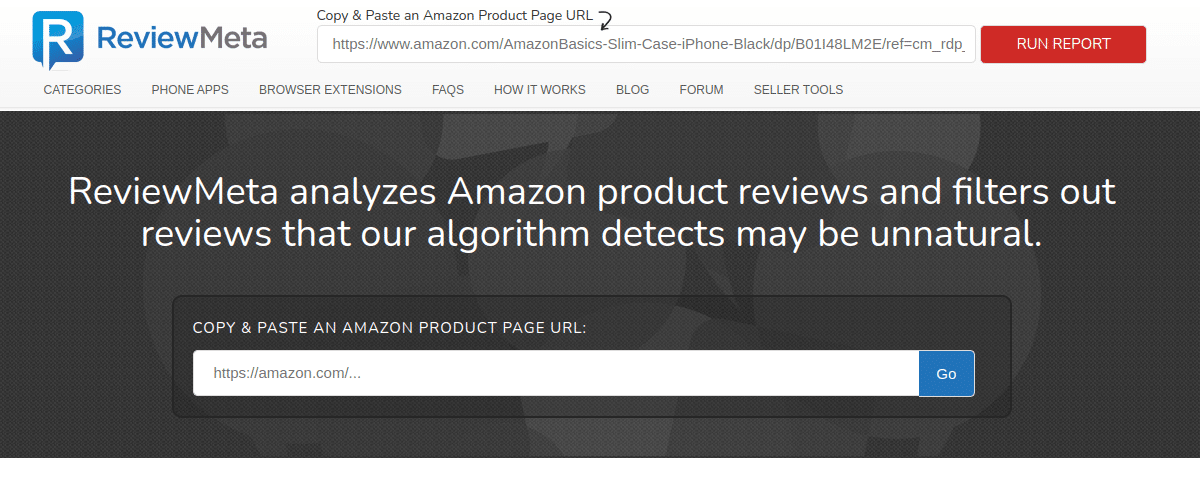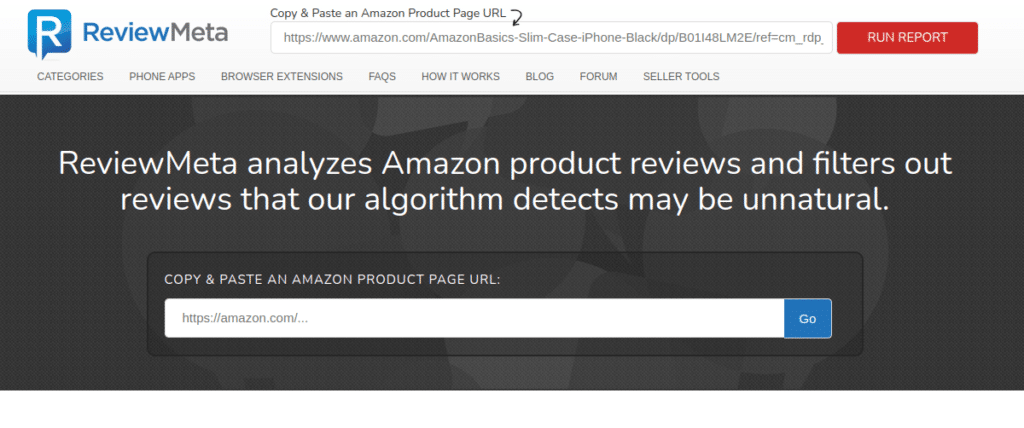 This is a quality tool that analyzes review data and removes ones with unnatural verbiage from your results. With this tool, you'll get a more clear picture of the results you can expect from a product.
Key features:
Works as an integrated browser plug-in or as a smartphone app
Provides users with a list of the most-trustworthy reviews
Generates an adjusted product rating based only on authentic reviews
Pros:
Uses 12 rigorous data analyst review tests for more reliable data
Weeds out the skewed rating results from fake reviews
Provides users with easy-to-interpret reports
Cons:
Doesn't allow for the ability to filter reviews by specific features
The website features an abundance of paid display ads making navigation challenging
4. Fakespot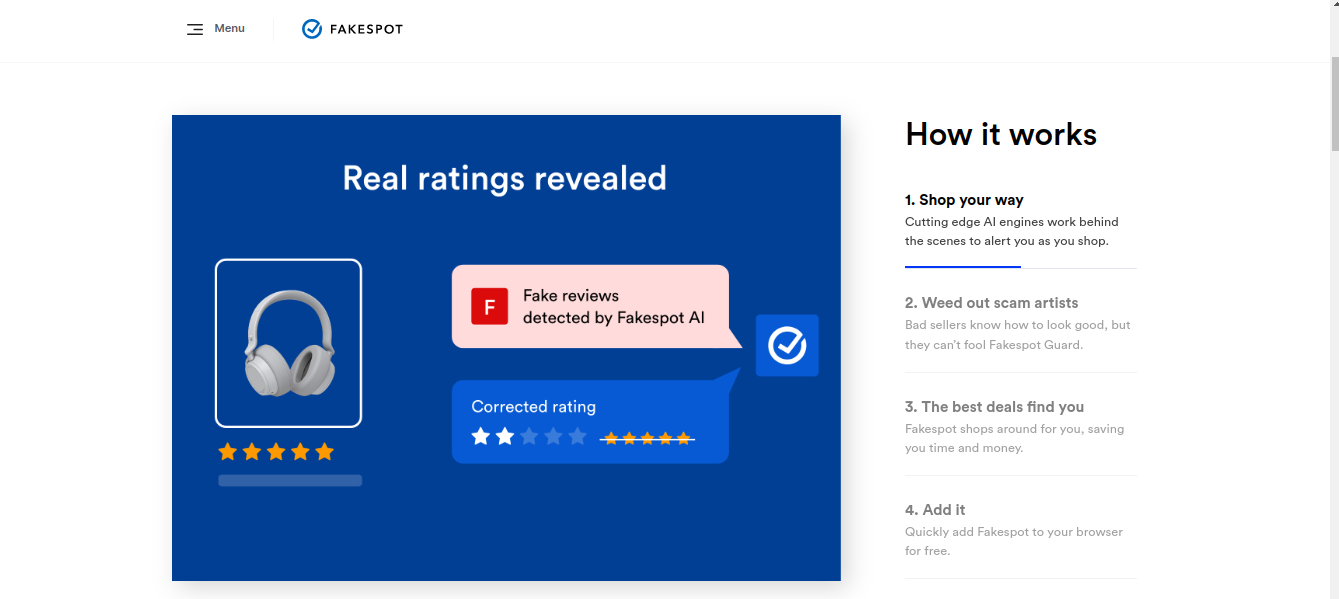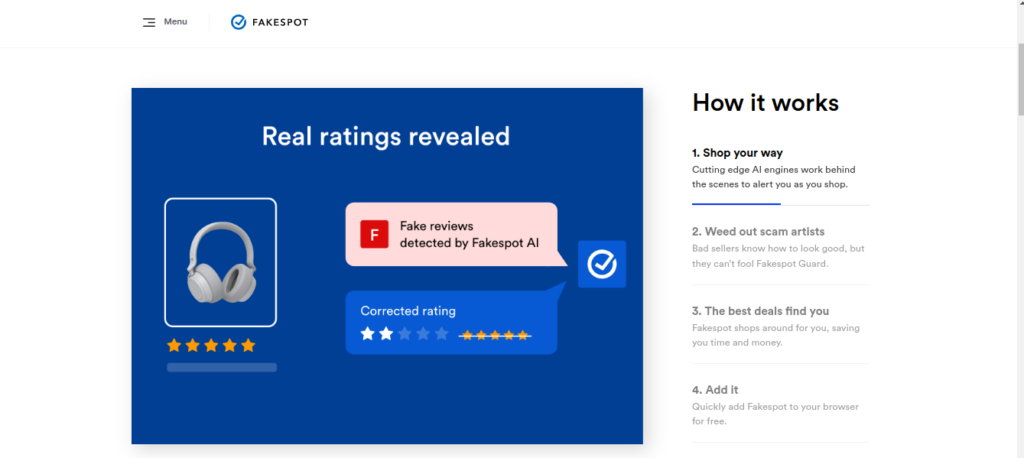 Fakespot is a great tool that makes shopping on Amazon easier. It allows you to spot fake Amazon reviews while providing other money-saving features.
Key features:
Uses AI technology to scan reviews
Available as a mobile app
Provides users with review summaries featuring categories like price and quality
Pros:
Guard feature points out sellers with large numbers of fake reviews
Can help you find better deals on more trustworthy products
Is free to use on both desktop and mobile
Cons:
Lacks a continuous monitoring feature
Top Amazon Review Checkers for Sellers
For sellers, spotting fake reviews is also important. Inaccurate information left on your page can be detrimental to your product listings. Plus, if a customer spots false reviews of your product or finds them with a review checker, they'll likely think twice about adding it to their cart. Manage these and remove them before your customers notice them to avoid losing their trust.
1. Review Monitoring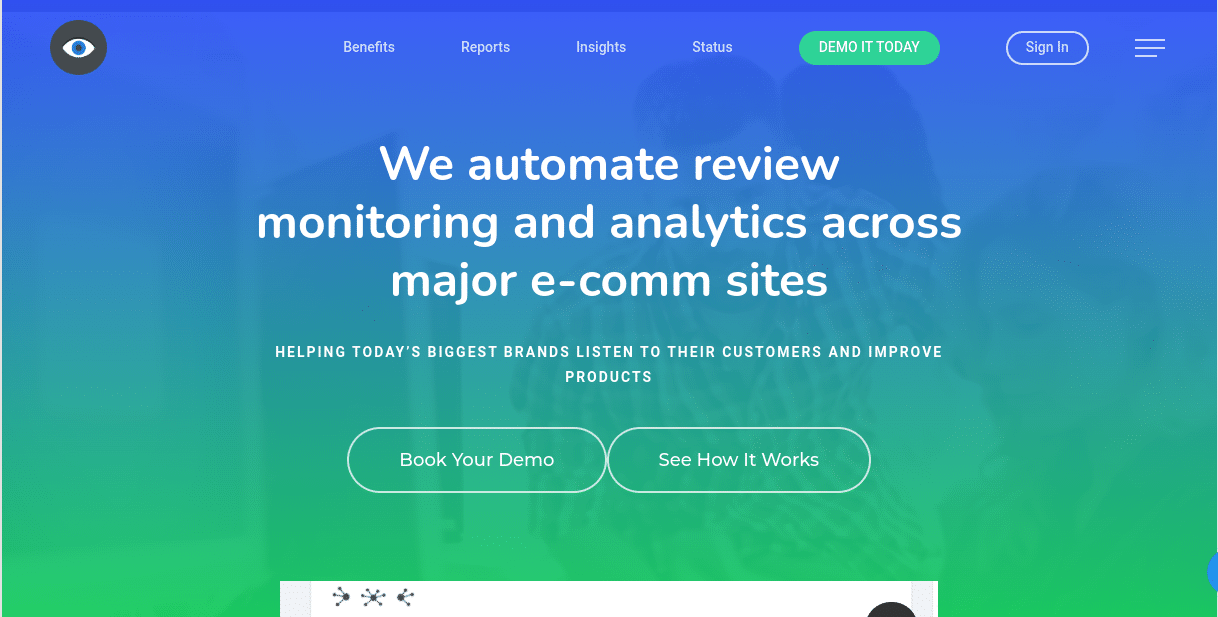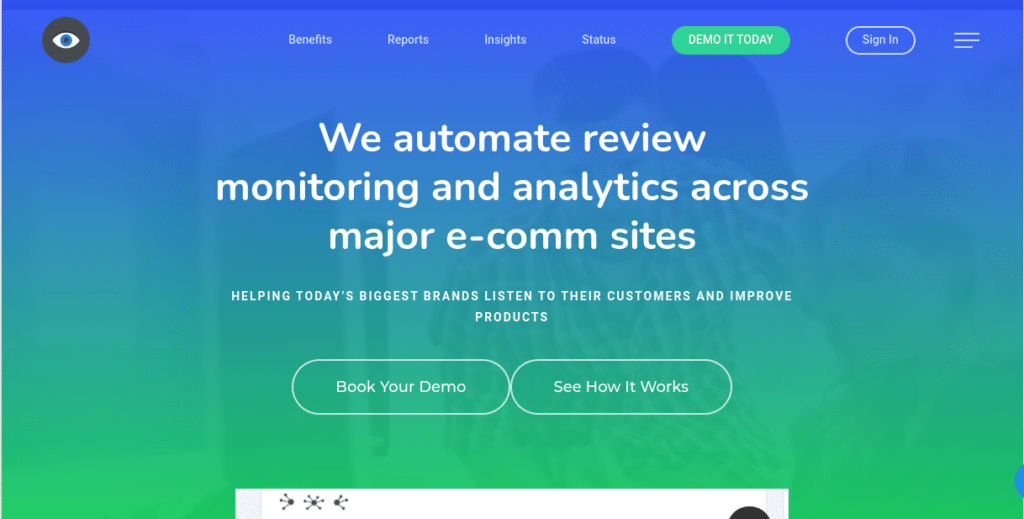 This is a great tool for sellers to keep tabs on the reviews that they receive. It can also provide some very valuable insight into trends with competing products. This can help sellers learn more about their products and improve their inventory options.
Key features:
Uses a Word cloud for easy-to-interpret data regarding positive and negative feedback
Provides actionable data for product improvement based on verbiage in customer feedback
Pros:
Receive notifications regarding negative reviews
Provides easy-to-interpret data reports
Monitors reviews on other platforms as well
Cons:
Isn't a free tool
Newer to the market
Can lag at high usage times
2. AMZ Tracker Review Checker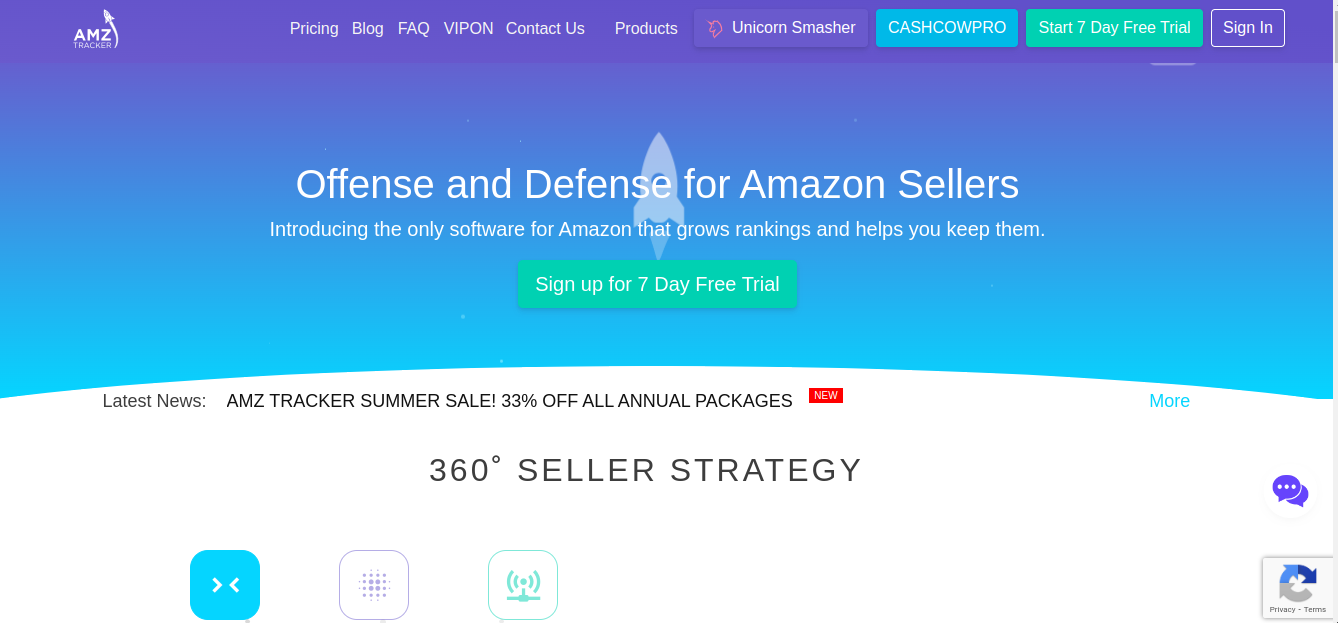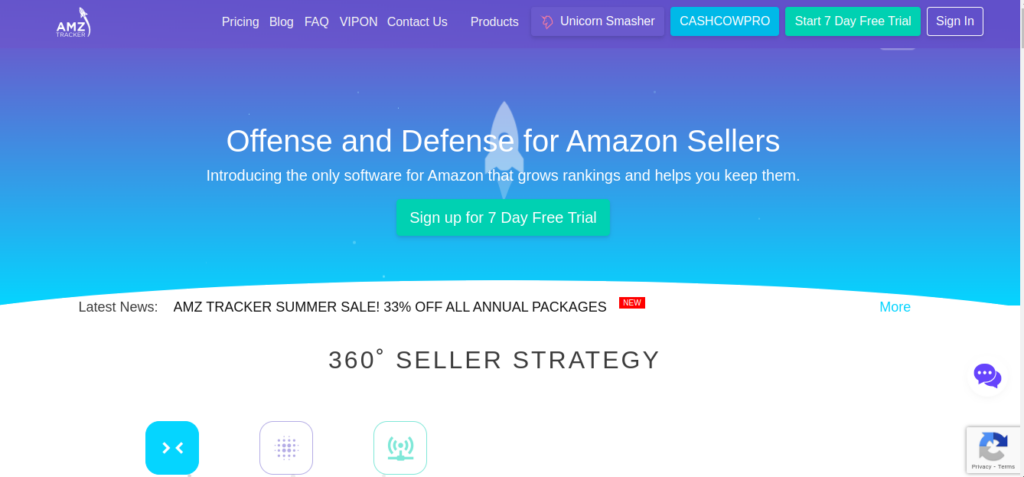 This is a powerful tool for sellers to manage and boost their reviews. With tons of features, it helps you build stronger product listings as well as helps you improve your rankings.
Key features:
Provides alerts when you receive negative reviews
Generate keyword tracking reports to improve listings
Helps identify gaps in your overall strategy
Pros:
Designed especially with Amazon sellers in mind
Offers a 14-day free trial
Allows sellers to immediately respond to negative reviews
Cons:
Tiered pricing plans can be costly after the free trial
Common Questions About Fake Amazon Review Checkers
Successfully Checking for Fake Amazon Reviews
Whether you are an Amazon buyer or a seller, identifying fake reviews is key. Use your common sense and look deeper when something just doesn't seem right about a product's feedback. And make sure to install a reliable Amazon fake review checker to double-check a product's trustworthiness before buying. These tools are helpful for sellers to win out over their competition and for buyers to feel more confident that they're ordering products they'll truly love.