Amazon, one of the largest marketplaces in the world, is a haven for vendors aiming to do effortless business.
For example, when a vendor makes an FBA sale, they have to process and package the item and ship it to Amazon, which will then send it to the customer.
This business method is relatively common today, and Amazon has helped millions of such vendors gain a platform for trade in recent times.
As a business person, you must be aware of the Reserved Inventory on Amazon. There is a phase in the entire shipping process where Amazon holds the item that you shipped in their capacity.
During this time, the product is said to be in reserved inventory. It is a relatively common phenomenon, but it can boggle new entrants in the Amazon FBA market.
Therefore, it pays to understand the meaning of Reserved Inventory on Amazon.
What is Reserved Inventory on Amazon?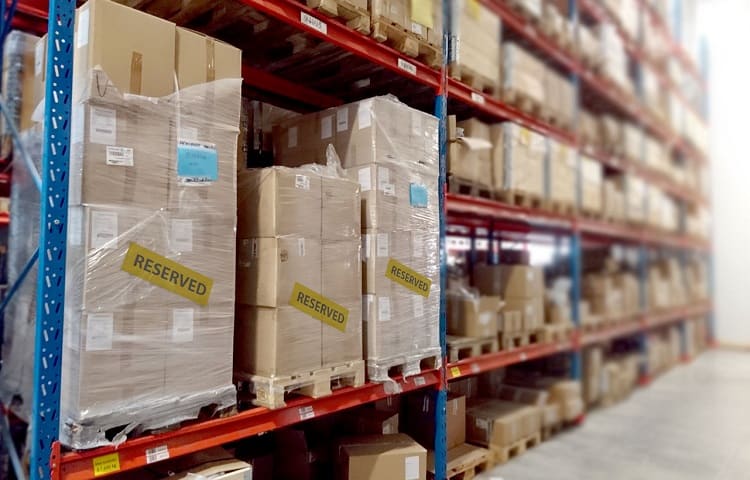 Reserved Inventory is a time in the Amazon FBA business where your inventory is not for sale. It can mean a few different things.
First, it can mean that Amazon has pulled the product out of your stock to process it for a customer's order, essentially reserving it for that customer.
Second, it can also mean that Amazon is moving your inventory from one warehouse to another, and therefore it isn't available for sale at the moment.
Finally, suppose it isn't for these two reasons. In that case, it can mean that your inventory needs some extra processing measures at one of Amazon's fulfillment centers and is currently undergoing that procedure.
It is important to know that units sent to the reserved inventory for a customer's order have been sold already. Secondly, Amazon moves your inventory around free of cost into places where it will make more sales.
During this transit time, your inventory is reserved and is not for sale. Once the stock reaches its destination fulfillment center, it goes into processing. Once all maneuvers are complete, your products are taken off of the reserved inventory. Then they are available for sale once again.
When you team up with Amazon in their FBA business, you get the freedom to sell on Amazon's air, and the company itself facilitates your deliveries.
While this process is easy to write and explain, Amazon must micromanage it masterfully for it to go right.
At this time, a product that you shipped might land up in Amazon's Reserved Inventory. For starters, there is no need to worry. Your product is safe and in no imminent danger.
Why does Amazon reserve its FBA products?
Amazon is one of the biggest handlers of the e-commerce sector.
Additionally, thanks to the onslaught of the Covid-19 pandemic, Amazon servers have been handling more heat than ever. In such trying times, the most crucial function of the company is to keep the inventory alive.
Inventory management is of utmost importance when it comes to any business in the e-commerce sector.
Amazon's goal in reserving inventory is simple – always have products for sale. A common strategy to follow through with this goal is to purchase and manage your product stock aggressively.
It would not be unfair to assume that a small percentage of the inventory you ship to Amazon will be kept in the reserved inventory. This inventory will then be handled when your product is scarce and the demand continues to rise.
However, you could also say that your products being put in the reserved inventory is a sign of imminent profits. That is because your Amazon product may have been selling like wildfire, and Amazon needs to store it.
Alternatively, profits may be close because it is being transferred to a location where it is in demand, and sales will skyrocket soon.
How long does it take for products to be available for sale?
Let's consider all three possibilities of your product ending up in the reserved inventory.
Making a sale
If you have sold an item via your Amazon FBA business, then that item is put into Amazon's reserve inventory till the customer's payment is cleared. In that case, items once sold are not available for sale again on Amazon. 
Product in transit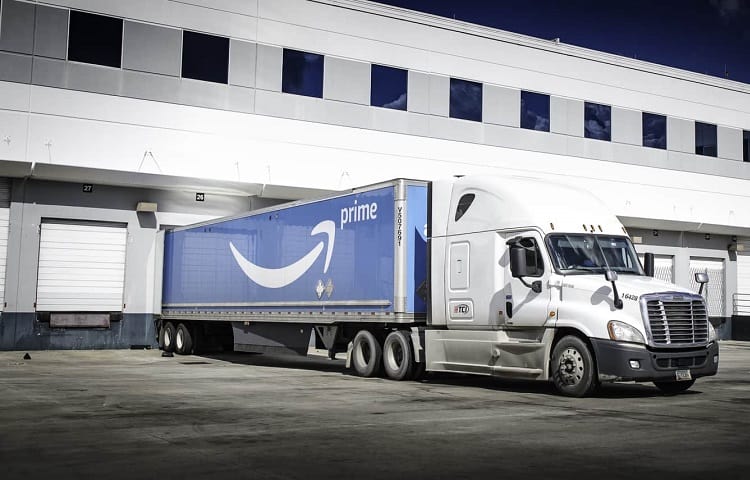 If you have sent your product inventory to Amazon, but the product is not available for the usual "next day delivery," it is safe to assume that Amazon is moving it from one fulfillment center to another.
This transit between warehouses takes time and is subject to unpredictable phenomena. As a result, it can take anything from 3-14 days for the product to be back on the Amazon aisle, with the fastest delivery option possible.
The time taken for the product to reach the necessary warehouse is determined by the shipping method. Products can be transferred by sea or by air.
Sometimes, the transfers are transnational, which can take even longer to reach the destination. Moving inventory via air is significantly faster than doing so by sea.
Product in processing
Once your inventory reaches its designated fulfillment center, it must go through rigorous processing and checking maneuvers before it is seen for sale online.
Unfortunately, more often than not, these routine procedures are time-consuming. As a result, your product may not be available for sale on the same day it reaches its fulfillment center.
Instead, it only pops up online after it has completed the unloading, scanning, and sorting checks successfully.
Is there a way to speed up the process of restocking your inventory?
Amazon only puts your products in reserved inventory when there is some kind of shortage of them.
While a lack of your products on Amazon is not a bad thing, it is a sign that restocking your inventory is necessary. The company will notify you when it is running low on your product.
However, it could be too late for you to apply for restocking by then. Therefore, it pays to be vigilant about your stock.
How to keep a tab on your inventory?
Amazon enables its vendors to check how much of their inventory is reserved at any given point. First, you need to log into your Amazon Seller Central Account.
Then, go to the 'Reports' tab and click 'Fulfillment.' Once you have come to the 'Fulfillment' page, on your left-hand side, click on 'Reserved Inventory.' Here, you can find out how many of your products are under reserved inventory and why.
A marking of "Reserved – FC Transfer," or "Reserved – FC Processing," or "Reserved – Customer Order" will enlighten you about the whereabouts of your inventory.
How to stay on top of restocking?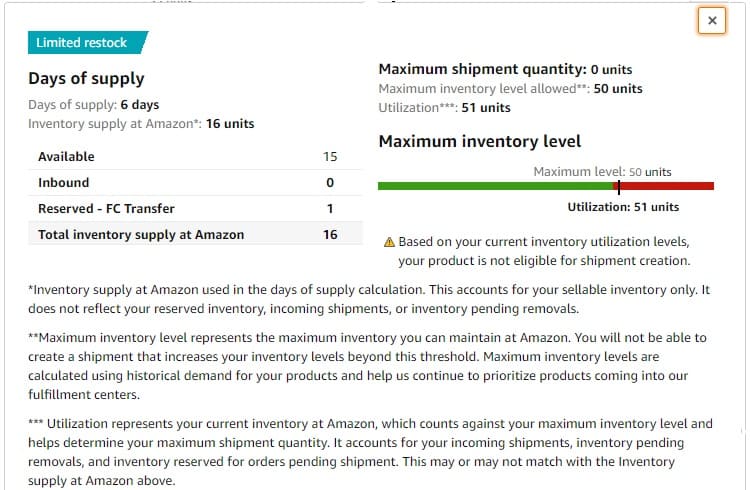 Now that you have a clear sight of your inventory, you can decide the perfect time to restock it. There are a few factors that you can consider to ensure that the restocking process is speedy and smooth.
You need to choose the best possible shipping method for your inventory. You can move your product by ship or by air in most parts of the world. In the EU, you can even do it by train. Moving your product by water will take two weeks to go from China to the USA, for example. The same transfer will take half the time via air. 
In moving your product in time, it is crucial not to forget the extra time needed – customs and import management.
In addition, your inventory might have to stay on the dock till government authorities clear it. Consequently, a late shipment can be rejected by Amazon.
It would be best to keep an eye on what time of the year you want to restock your inventory. Mundane days are better, and festivals are worse for shipping — that is a rule of thumb. So, make sure you are not moving your cargo on busy days.
Lastly, it would help if you considered unpredictable phenomena like machine malfunctions, lousy weather, troubles on the high seas, etc.
To conclude
Amazon more or less has a monopoly in today's e-commerce market. It has a global presence and has been a boon for vendors across the seven seas.
In helping these businesspersons to sell their products, Amazon sometimes reserves certain parts of the overall inventory. This kind of reservation is a deliberate maneuver to ensure that the company does not run out of products to sell.
Your products can be in Amazon's reserved inventory because they are being sold, arranged on Amazon's online shelves, or transferred to their designated fulfillment centers.
The e-commerce mogul itself makes these decisions, and the company bears the cost for the same. Maintaining a reserved inventory involves complex micromanagement and is an essential tool of the e-commerce business.
It is your duty as an FBA merchant to restock your inventory to satisfy demand. So while Amazon will tap you on the shoulder and tell you they're running low on your product, you have to be in a position to say that reinforcements are on their way.
A reserved inventory is one of Amazon's many features that enable ease of business for its FBA vendors, merchants, and sellers. So fret not, and keep shipping your items to Amazon.
Resources: