Amazon is one of the largest online retailers in the world. There really isn't anything that you cannot find on Amazon! They've got it all. The reason for this is that Amazon is not the sole merchant on the website.
Whilst Amazon does sell and fulfil many of the orders, a lot of the items on the website are sold by third party sellers, brand and other merchants.
Some may be endorsed by Amazon, making them appear higher on the search results, whereas other sellers are not endorsed or fulfilled by Amazon.
Sometimes, trying to find something specific on Amazon is like trying to find a needle in a haystack. Have you ever been scrolling through endless reams of products on Amazon, found something you like, and made a note of the seller, but you cannot seem to find it again?
You may be wondering if there's a way to find that seller again or a search tool that you can use to locate the seller that you wanted to buy from. Luckily, we can help you as there are a few ways that you can do this. So, how do you find a specific seller on Amazon, let's find out!
How To Find Amazon Seller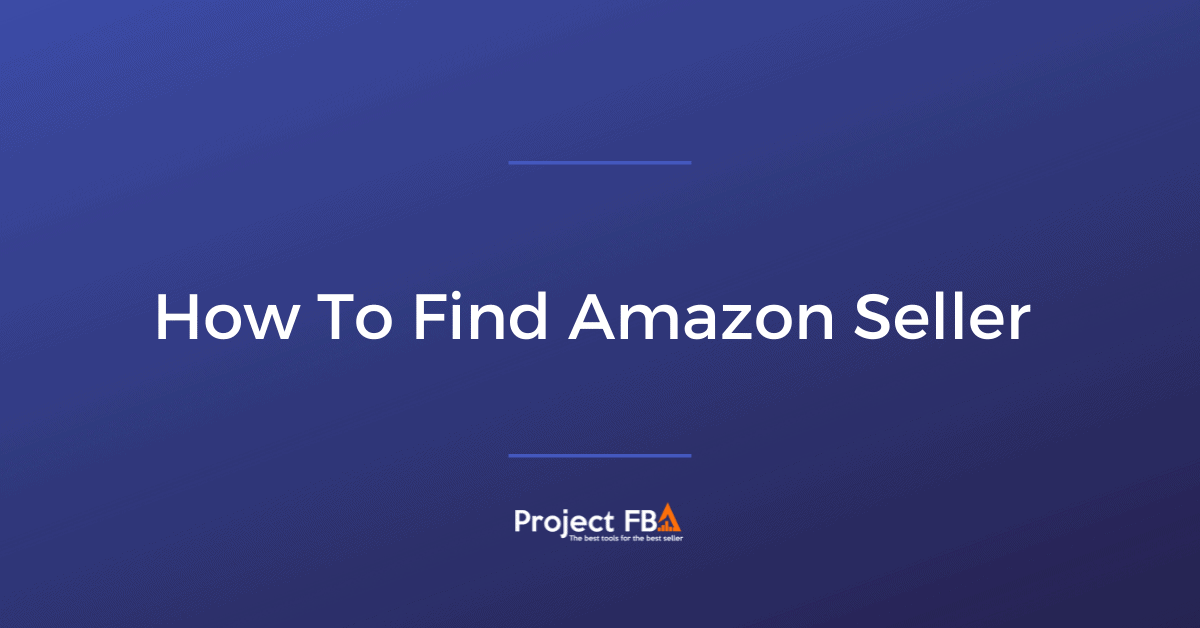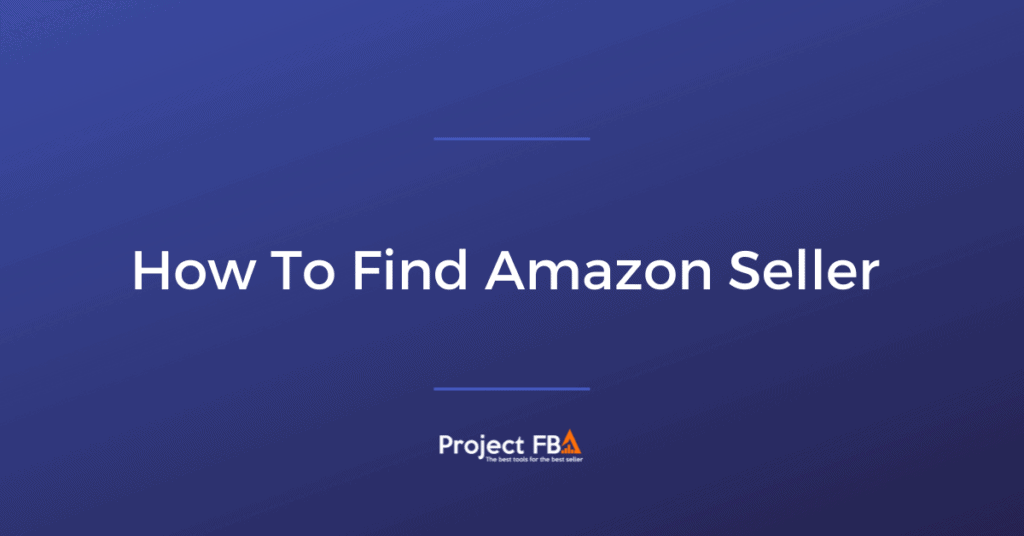 Amazon has a very comprehensive search engine that can direct you to all kinds of products from all over the globe. However, it can sometimes be unclear how to find specific sellers and merchants or brands.
With over 9.7 million sellers across the Amazon platform, it comes as no surprise that you might be in search of a specific one, and struggling to find it.
To help make your shopping experience easier, we have got a few tips and tricks that you can use to help you find your seller within an instant.
Finding A Seller Through The Search Bar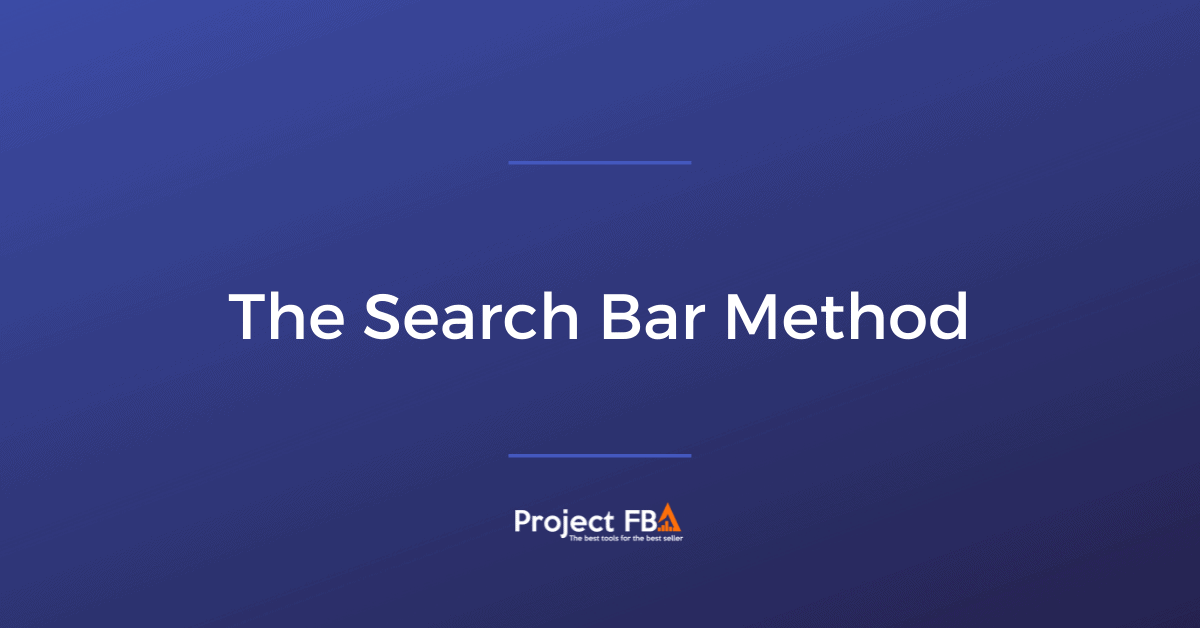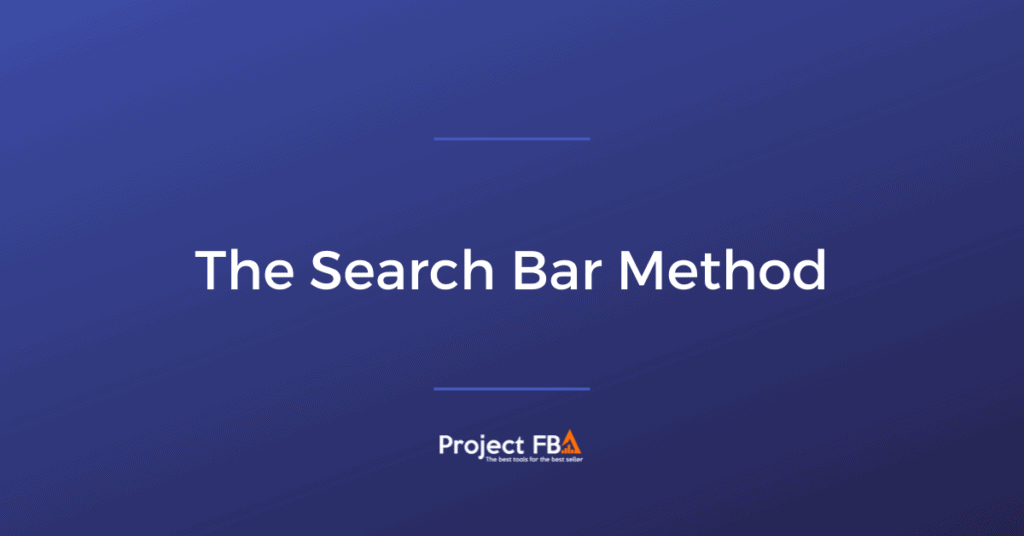 One of the simplest ways that you can do this is by using the search bar. Simply head to https://amazon.com in your web browser. Then, go to the top of the page to find the Amazon search bar, and type in the brand name or seller name.
Once you have done this, you'll need to click the search button, which looks like a magnifying glass.
Once you have selected your search, you will see a results page, which should display a range of products, including some items of the brand you searched for, and some for alternative brands and similar products.
As you look at the results page, try to find a product from the seller or brand that you're looking for. Then, select this product. This should take you to an information page about the product that you have clicked on.
At the side of the product title, you should see a hyperlink in blue that highlights the name of the brand. This is the seller's name, the merchant's name or the brand name.
When you click on this hyperlink, or the seller's name, it should take you to the seller's storefront, which will display all of their available products and items for sale on the Amazon platform.
Using The Store Name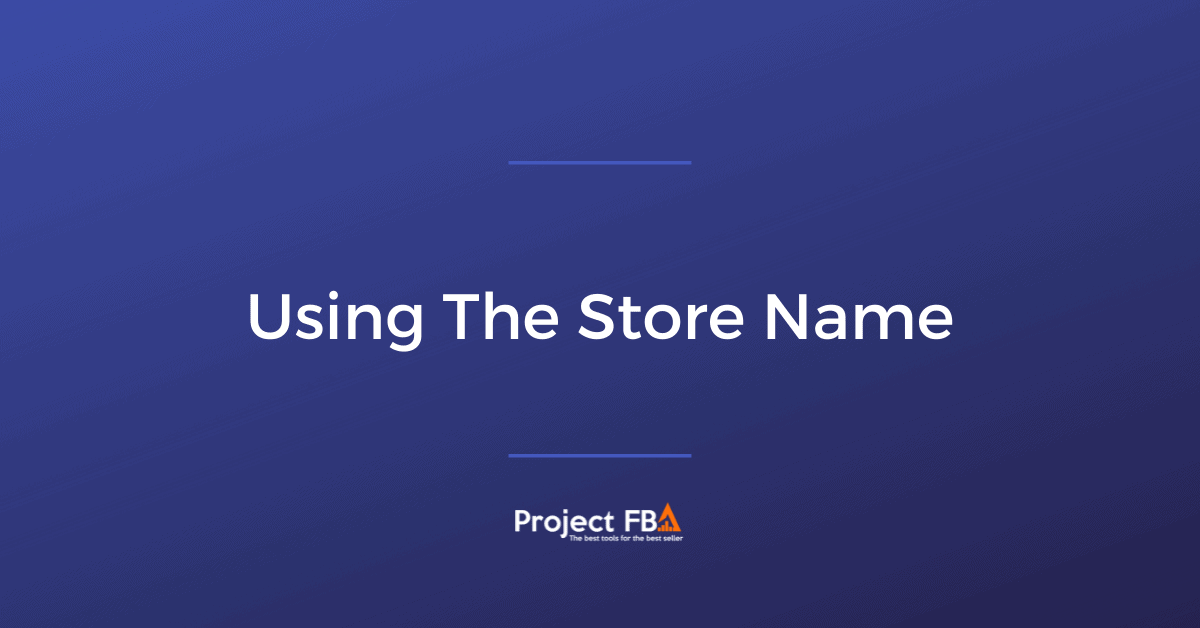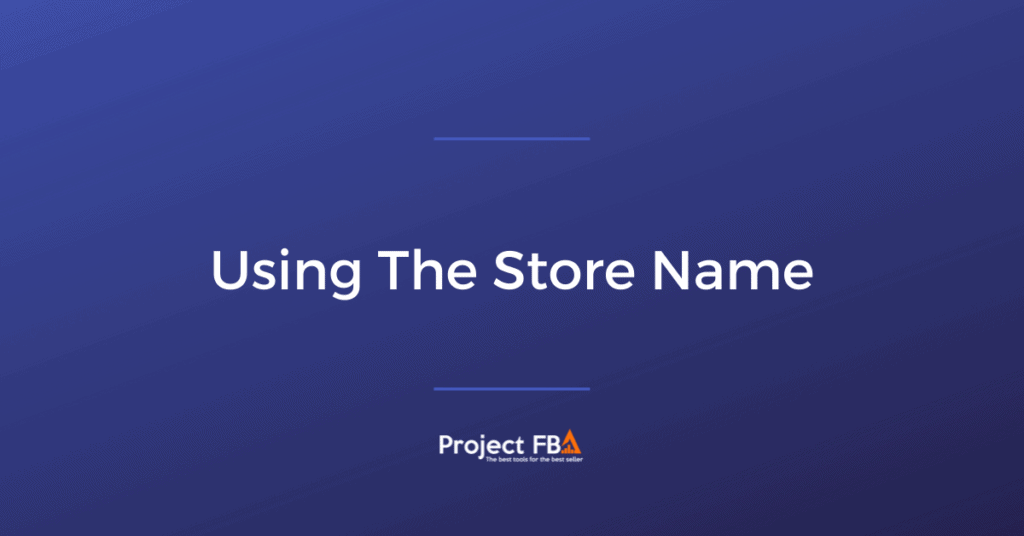 We have an even easier way to find a seller, and a quick and easy hack that you can use. If you know the name of the seller already, and you can remember it exactly, then you can simply use the store name to search for them.
To do this, you will need to use the Amazon URL, which is https://www.amazon.com/ and you will then need to add /shops/insertstorenamehere to find your store name.
This should direct you right to the seller's product page so that you can see all of the products that are available and on offer.
Then, you can simply click on the store name via the links next to the products that say Ships From, or Sold By. This will take you straight to the seller and merchant page for that brand.
You will then be able to see their ratings, reviews and all of the information about that particular seller.
Browsing Departments For Sellers
Another alternative way that you can search for a seller is through the departments list and by browsing the brand names. If you don't know what we mean, don't worry, we will explain in greater detail.
This method is perfect if you're not quite sure what the seller's name was, or what the particular merchant was called. So, what you can do is select Shop By Department, at the left of the Amazon product search bar.
Then, you can type in what product you are looking for, so say for example you are shopping for a Laptop, you can type in 'laptops'. Then, you can select the Computers department from the drop down list for example.
Once you press the search button, you will be diverted to the Computers department, and shown a list of laptops and related products. Then, if you look to the left sidebar, you will notice that there is a Seller heading, or you can choose Featured Brands.
Then, you will be able to check the tick boxes for the particular seller whose products you wish to view, and you can find the right item with simplicity that way!
Searching For A Seller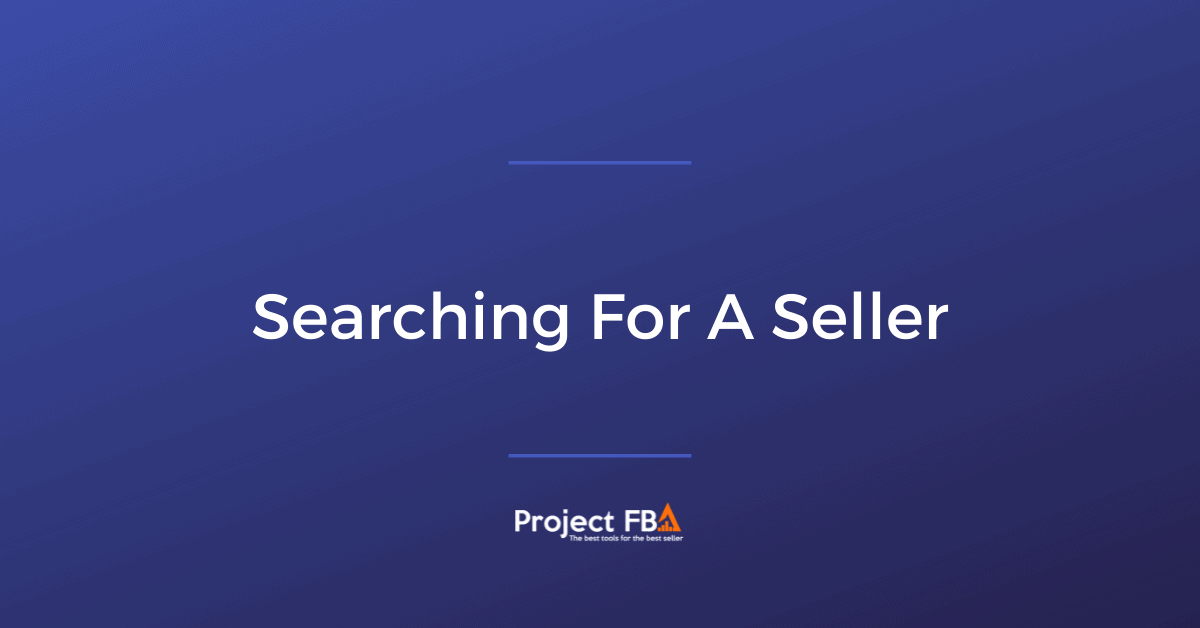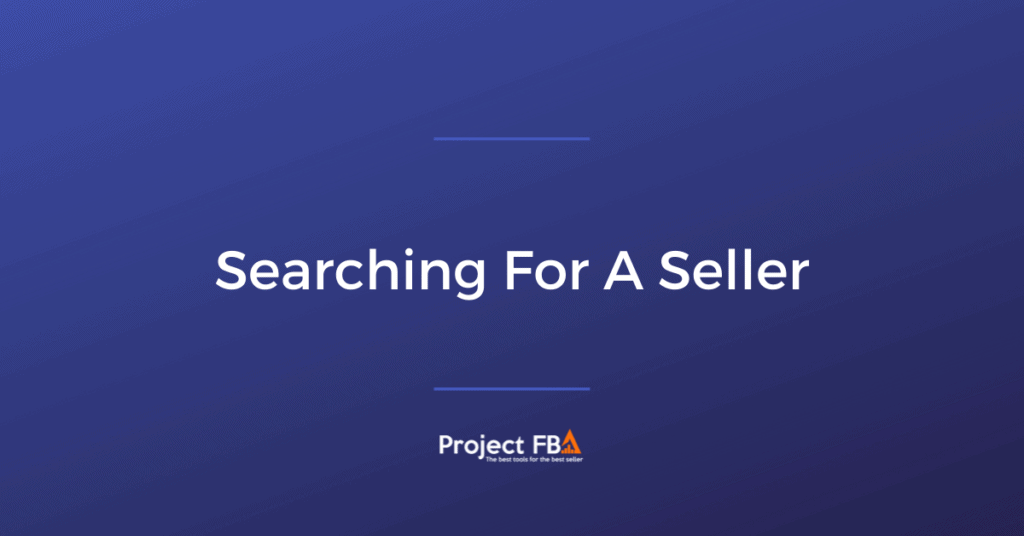 Finally, you can find a seller in a very simple manner by using the search engine on the Amazon page itself. This can help you quickly narrow down your search for the seller that you want. To do this, you'll need to use the search engine at the top of the Amazon homepage.
When you search for a specific product, you will be type in the search bar, and you can select enter, and wait to see what results come up.
If the merchant or seller that you are looking for is a featured seller, then it will appear at the very top of the search results, so you can find them easily and click on the brand's storefront to visit their page.
There, you will find all of the products that they sell, and you can find your desired item from that seller's merchant page.
Summary
To summarize, it can be super irritating when you know of a seller on Amazon that you like, or have bought from before, but you can't seem to find the item when you search for it. There are millions of sellers on Amazon, so finding your specific one can prove to be a little bit difficult.
Luckily, there are simple ways to find specific sellers.
You can either search for your desired product, and optimize your search by selecting sellers and brand names via the departments tab, or search for a seller, pick a product and look for the Sold By button to find the seller, click on it and visit the seller or merchant's page.
Alternatively, you can always add the seller's name onto the Amazon URL to find a seller quickly and efficiently, but that's only if you already know the seller's name! With so many sellers and merchants on Amazon, you can find the ones you want in just a few clicks!