Becoming a seller on Amazon has never been easier.
The brand provides excellent resources to people who want to sell on Amazon. Once you get the hang of it, Amazon is a gold mine. You can mint as much money as you want.
There are specific steps you need to follow to become a seller. When you fulfill all the criteria, Amazon will approve your request. Every seller gets access to their seller account.
Next, you need to log in to Seller Central and list all your products. Sellers will need to fill in the title, description, features, and other details of each item.
One of the most critical aspects of product listing is the image. Customers purchase products based on the image.
When it comes to images, Amazon expects you to maintain a certain standard. You must upload a high-quality image, and the image should not be misleading. It should showcase the item exactly the way it is.
There are other conditions you need to take care of. Sometimes, a seller might miss out on a single aspect. In that case, Amazon will not show your image on the product page.
The absence of an image can be pretty damaging. If customers can't see your product image, they will not purchase it. As a result, your sales might take a huge hit.
Amazon has also set specific guidelines for product images that sellers must adhere to. When you fail to follow them, Amazon might not show your product image.
Some images are removed during an upload. Amazon might also remove your pictures after you have uploaded them. In addition, sellers often face issues regarding a product image.
Reasons for Amazon images not showing up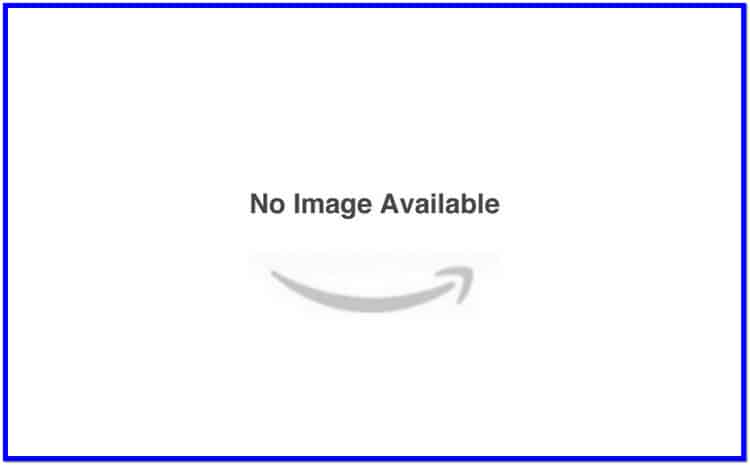 Amazon does not show your product image for multiple reasons.
These reasons could be minor or significant. Let's look at some of the reasons why your Amazon images are not showing up.
If your product image does not match the product title, your image might not show up.
The item for sales should cover 85% of the image. If it is less than that, Amazon will not show your photo.
Your image should be in a particular format. Amazon supports PNG, JPEG, TIFF, PNG, or GIF. Amazon does not support animated GIFs. So, make sure you don't upload that. JPEG is the most preferred image format. When you upload an image in any other format, Amazon will not show your photos.
Customers should be able to zoom into the products. You should be able to zoom the file to 1600px. The minimum zoom size should be 1000px.
Amazon expects sellers to upload a high-resolution image. The smallest image accepted by Amazon is 500px. Make sure you upload the right-sized images. Sellers who fail to do that might not be able to see their picture on Amazon. The longest side of the image should not be more than 10,000px.
You also need to make sure that images are not blurry. They should not be pixelated or have jagged edges. These images might fail to appear on the product page.
Sellers need to make sure that the logos on the image are not similar to that of Amazon. If the e-commerce company detects any such similarity, Amazon will not display your product image.
The product images you upload should not be sexually suggestive. None of the pictures must contain any kind of nudity. Amazon is quite strict about it.
If you are selling multi-pack apparel, then they should be photographed flat. The same rule applies to multi-pack accessories. When you don't photograph the MAIN image properly, Amazon will not accept your product image.
Every image of your product should be professionally photographed. Amazon does not accept graphics, illustrations, placeholders, or mockups. If you upload any such image, Amazon will not display it on their website.
All images must be photographed on a white background. Amazon has particular color codes that need to be followed.
If you are selling children's swimwear, leotards, or underwear, you cannot use a human model. Amazon will reject your image.
Amazon adds specific badges to its products. 'Premium Choice,' 'Amazon's Alexa,' 'Best Seller,' 'Top Seller,' and 'Amazon's Choice' are the badges used by Amazon. You cannot have a product image with any of these images. The logos on your picture should not be similar to these badges.
Troubleshooting ideas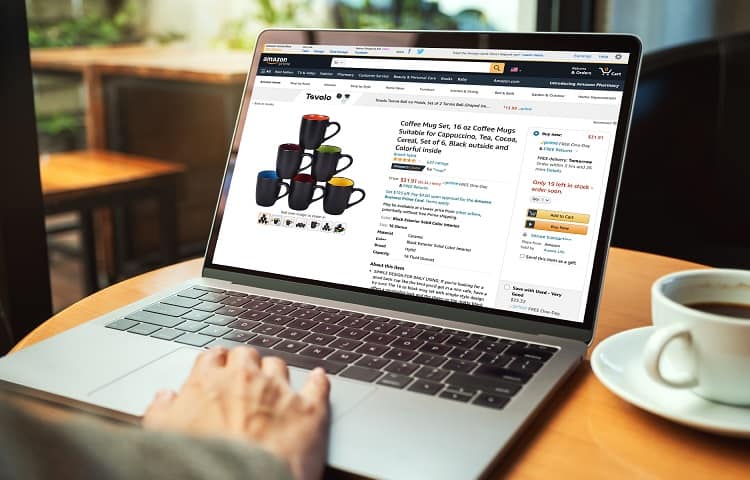 Troubleshooting for product images is quite simple. You can either troubleshoot images through Seller Central or with Inventory Files.
Let's see both the methods in detail. If neither of them works, then you can apply for additional technical support.
Troubleshooting Images with Seller Central
If you want to upload an image, you need to click the Add a Product button. After clicking the button, you need to fill in all the product details.
Once you've filled in all the details, you can add other images using the Manage Inventory Section. Sellers who use the above features must follow the steps given below.
Step 1: The first step is to log into your seller account.
Step 2: Now click the Inventory link. After that, you need to click Manage Inventory.
Step 3: After that, you need to locate the missing image. Once you find the product with the missing photo, go ahead and click on the product name.
Step 4: The image you are looking for should appear on the product page. If you cannot see the image, then you should reach for technical support.
Step 5: After submitting the image, you need to wait for 10 minutes. If it has been more than 10 minutes, and your image still hasn't shown up, you need to reach out to technical support.
Step 6: If your image does not meet Amazon's Product Image Guidelines, then you will have to re-upload it. Make the necessary changes and re-upload the image.
Step 7: Once you fix your image, go to the Enter Product Information section. Now click on Submit Image. Next, upload your revised image onto this page. If you've edited and submitted your photo and it still does not show, then you should ask for technical support.
Another way of troubleshooting is through the inventory files. Let's take a look at the step-by-step procedure to do so.
Troubleshooting Images with Inventory Files
The inventory file helps Amazon to locate your product file. It specifies the exact location of all your product images. If sellers don't follow all the rules, they might face some errors.
When your inventory files begin to show mistakes, you need to correct them. By correcting these errors, you might be able to retrieve your product image. These issues often stop Amazon from finding the exact product file.
Therefore, resolving these errors is highly crucial. To retrieve your product image, you must follow these simple steps.
Step 1: The first place you need to check is the Inventory file processing report. These reports will show the errors that are blocking your images.
Step 2: Once you locate the report, you need to check the errors. The next step is to modify these errors.
Step 3: After you modify your report, you need to re-upload the file.
Step 4: Sellers need to repeat these steps till all their files are free of errors.
Step 5: Now, you need to wait for 24 hours for your image to appear.
Should I contact support?
The first thing you need to do is try the above troubleshooting methods. If none of them work, you will need to contact technical support.
When your image does not appear on the product page, you must get in touch with support. For example, suppose you have waited for 10 minutes for the image to appear, and it still hasn't. Then you must contact support.
Say you have fixed all the image errors, yet the image does not show up. It would be best if you got in touch with the technical support team.
How to prevent this issue in the future?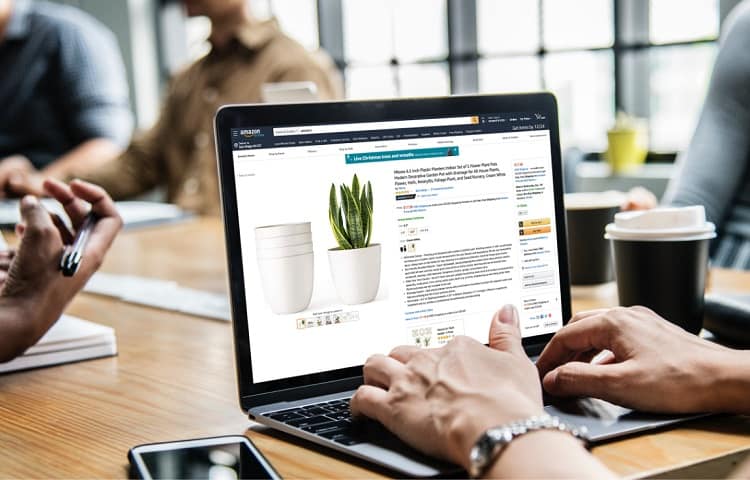 The first thing you need to do is figure out what the error was.
Then, make sure the same mistake does not happen in the future. If you want to understand Amazon's product image guidelines, then log on to www.sellercentral.amazon.com.
You can find all the details regarding product images there. Amazon lays out its rules very clearly. Sellers who follow the guidelines will not face these issues in the future.
In case you do, then get in touch with the technical support team. You can do that by clicking on Amazon Seller Support.
Conclusion
If you follow all the above guidelines, your images will show up on Amazon.
These conditions are added for specific reasons. Every hour 8 people apply to become Amazon sellers. So you might understand how many sellers might be using each day.
Amazon needs to monitor all these applications carefully. That is why they have put these regulations in place. The brand is incredibly particular about product images.
So make sure you follow all the rules. If you comply with their conditions, then all your product images will be visible on Amazon.
Resources: