Knowing whether you can trust a newly launched seller on Amazon Marketplace can be difficult. How do you know that they will provide a good service? Are you taking a risk by purchasing a product from these sellers? Thankfully, we will guide you through the answers to this question.
What Is A Just-launched Seller On Amazon?
Just launched sellers are third-party people or companies that have only recently begun selling their products through Amazon Marketplace. These sellers will not have any feedback, meaning you will not be able to read through the experiences of other customers.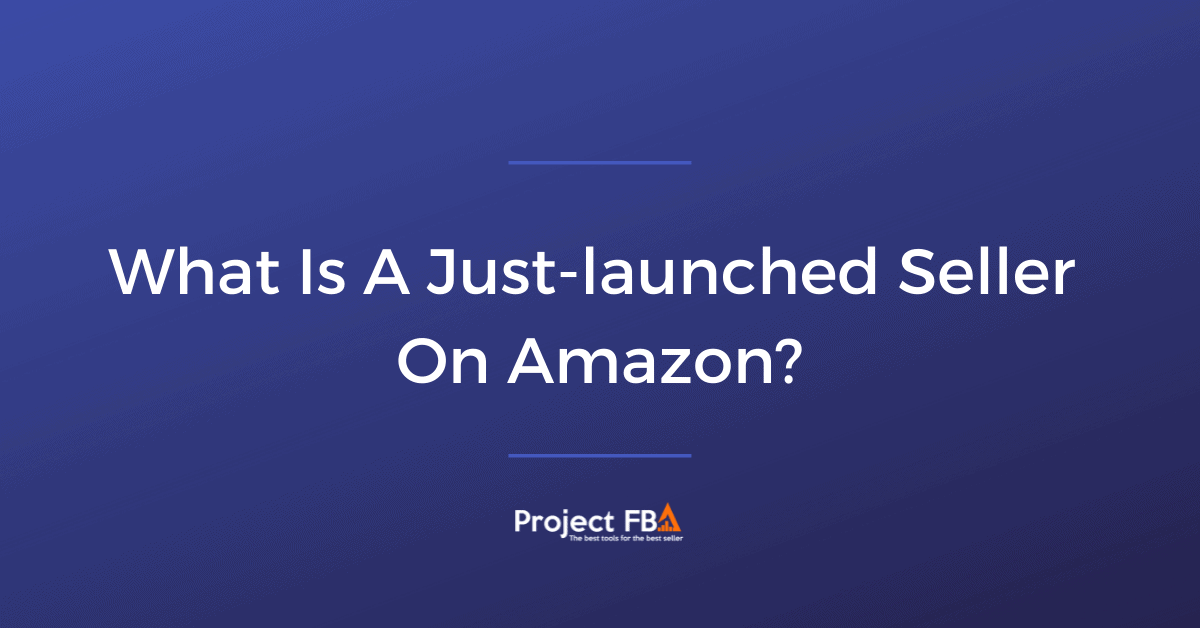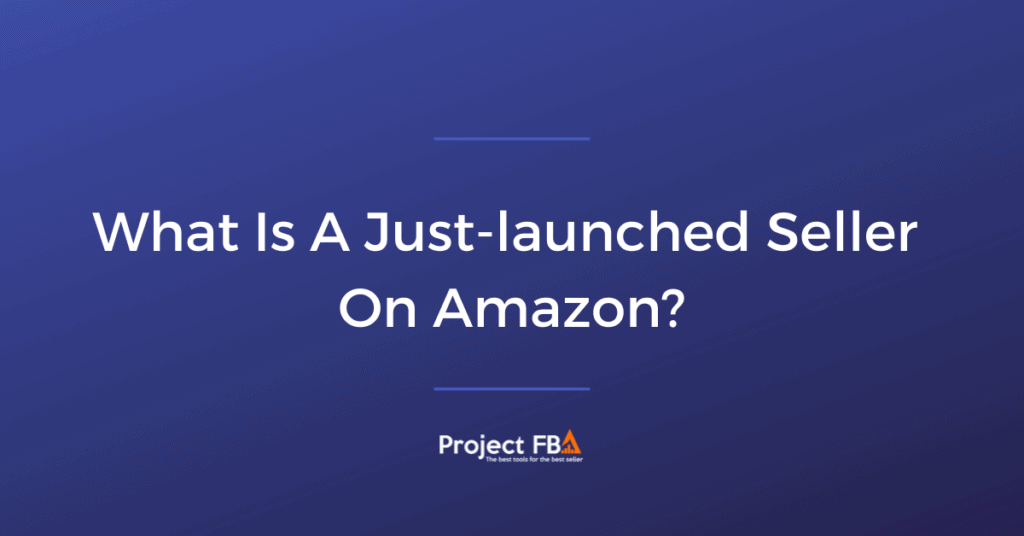 As a result, it is hard to know whether you can rely on these sellers. It is difficult to see whether these sellers will provide a high-quality service.
These sellers will no longer be considered 'just launched' once a seller begins getting customer ratings. If a merchant is 'just launched', there will be a small label by their names that will inform you of this.
Can You Trust Just Launched Sellers?
For the most part, you should be safe to buy items from these new sellers. Just because a seller is new does not mean that they are unreliable. Bear in mind that new sellers may be less experienced than other companies. As a consequence, they may not seem as professional or flawless as other sellers.
However, Amazon protects its customers in circumstances when there are issues with orders. Amazon has a system called Pay A-to-z Guarantee, which helps protect people buying from third-party sellers. Amazon uses this to guarantee to make certain that the purchases of their customers are safe.
What Are The Conditions For Amazon Pay A-to-Z Guarantee?
You can apply for this guarantee if you have bought an item from a third-party seller that has arrived in a damaged or defective state. In addition, if a product arrives that does not match the product description, you will be eligible for this guarantee.
You are also suitable for this if a product has not arrived after its predicted delivery date. Finally, this guarantee protects people who have returned their item to a seller but have not received reimbursement.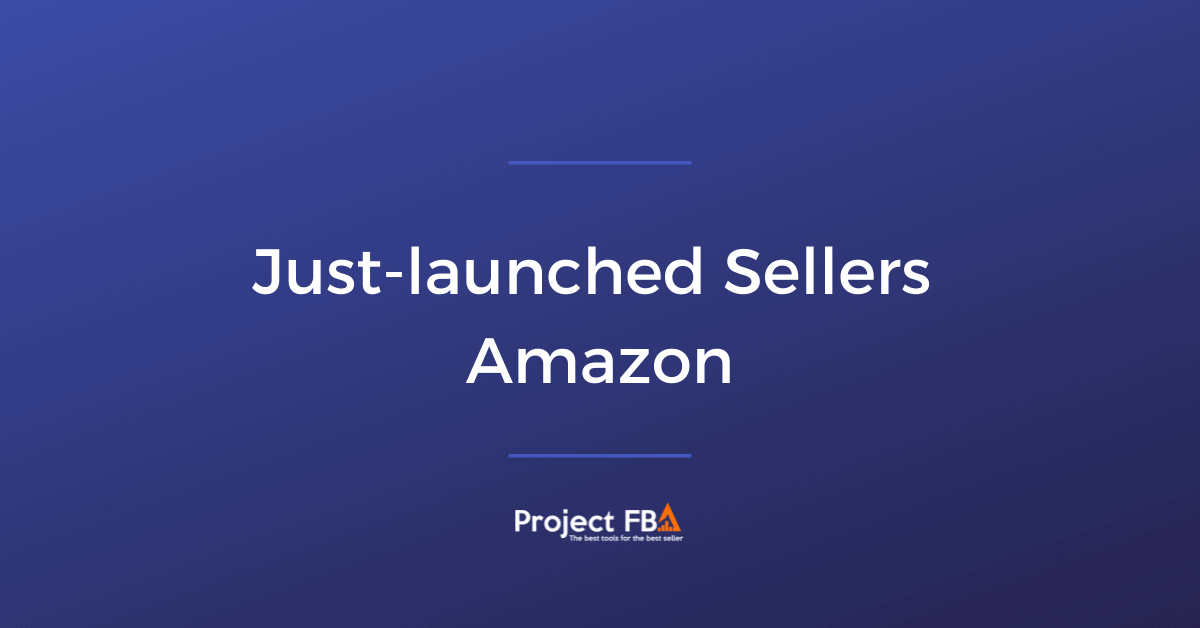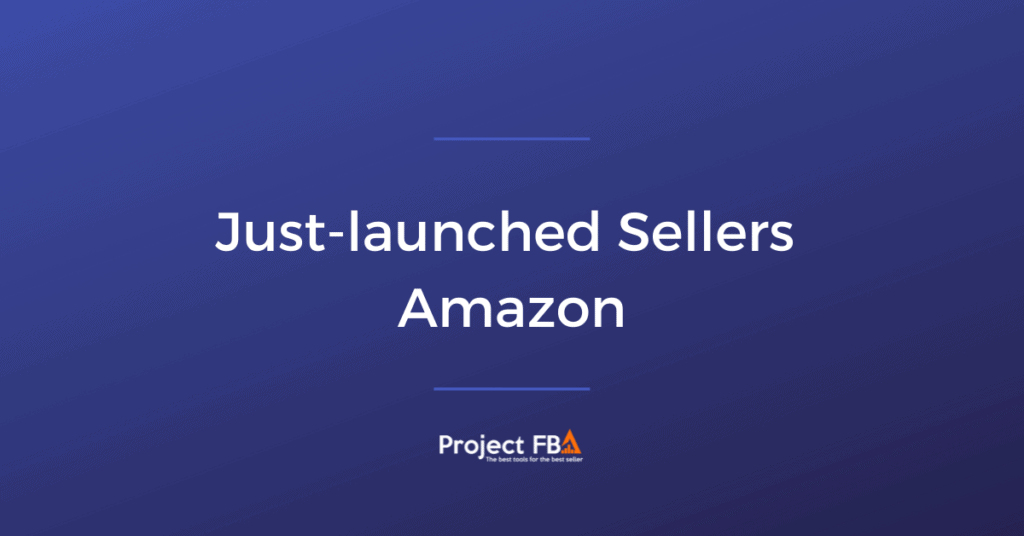 How Do You Apply For This Guarantee?
You can only apply after you have attempted to contact the seller. If the merchant does not reply within two days, you are valid to apply.
It does not cost any money to submit a claim, making it an easy and effective option if you feel you have been ripped off by a merchant on Amazon Marketplace.
Firstly, you need to find the order that you have an issue with. This can be found in the 'Your Orders' section of your Amazon account. Then select the 'Problem with Order' option. Once you have chosen the issue with the order from a small list, you will need to 'Request Refund.'
After you have submitted your request, you will be able to track the status of your application. Unfortunately, it can take some time for Amazon to arrange this refund. If your claim is successful, you will be refunded with the money.
Your refund can be denied if Amazon finds an issue with your application. They can also reject it if they believe that there was no defect with the original item.
Things To Look Out For When Buying From Just-launched Sellers
This guarantee ensures your safety if you do buy from a dodgy seller. To stop this issue from arising in the first place, there are a few things that you can check for.
One sign that a seller may be trying to scam you is that they may be offering a deal that simply seems too good to be true. For instance, if they are selling a product that is significantly cheaper than its rivals, this merchant may not be legitimate.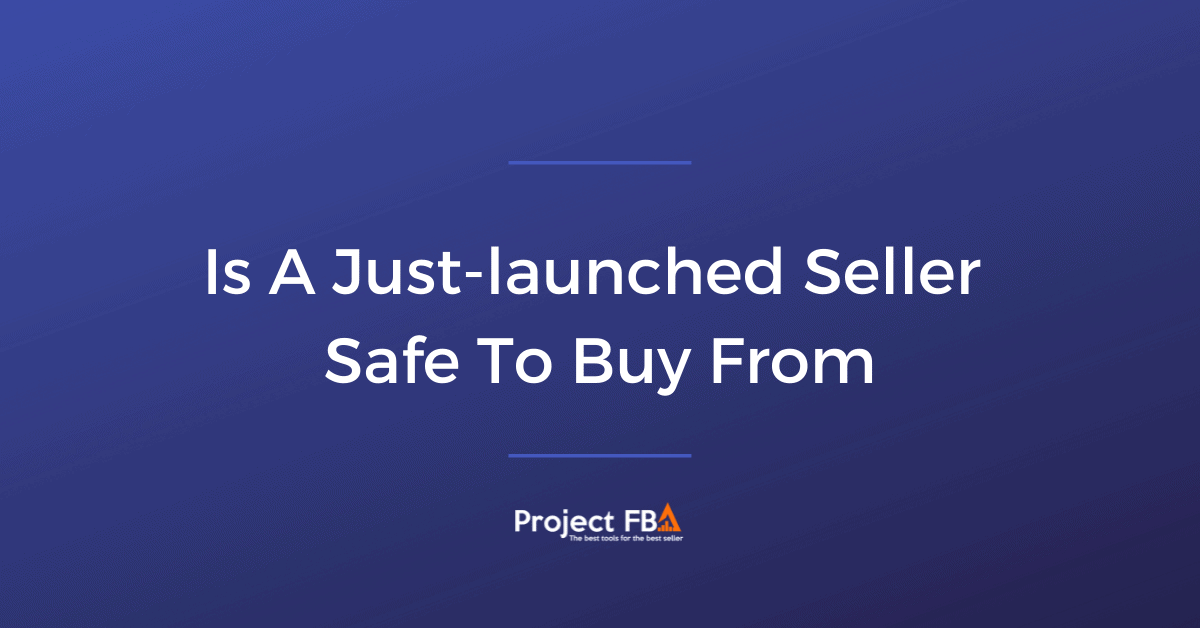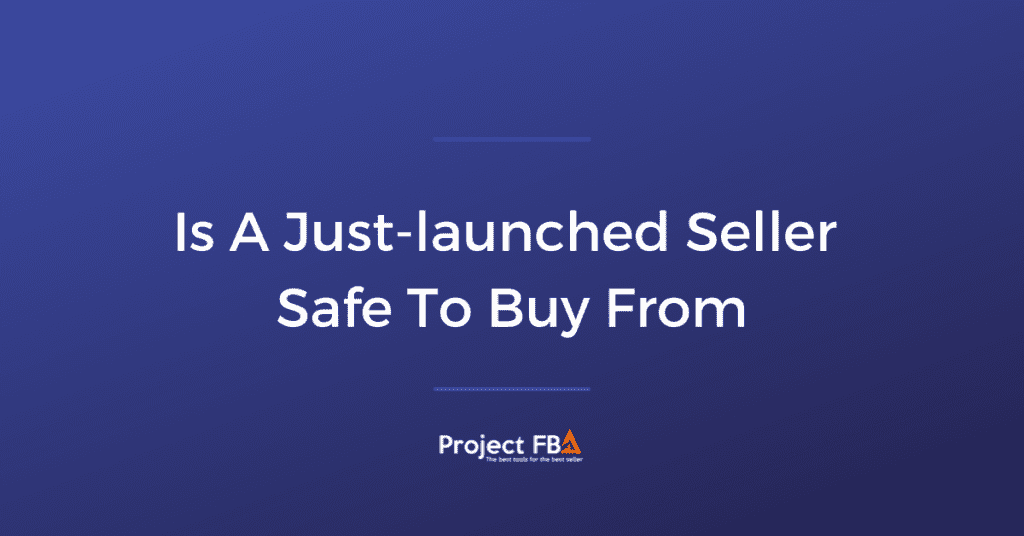 Of course, this does not mean that all good deals are cons. It is just recommended that you be wary of just launched sellers who provide ridiculously good deals.
Another factor to look out for is spelling and grammatical errors in product descriptions. Pay close attention to the writing of these listings.
If there are lots of errors, these sellers may be scammers. Most good-quality merchants will spend time to ensure that their product descriptions are accurate and well written.
Also, check the delivery dates of a product. If they take several weeks to arrive at your location, this may be a sign that a seller is deceitful.
If you do not want to risk buying from a seller who appears to be unsafe, the best option is to simply buy from someone else. Amazon has millions of different sellers across their marketplace, meaning that there is likely to always be someone else that you can buy from.
Frequently Asked Questions
What Is Amazon Marketplace?
Marketplace is an online platform that is controlled by Amazon. On the Marketplace, third-party sellers can list and sell their products. In doing so, sellers are able to take advantage of Amazon's large customer base.
Meanwhile, Amazon customers can purchase a wider range of products while having the safety that Amazon provides.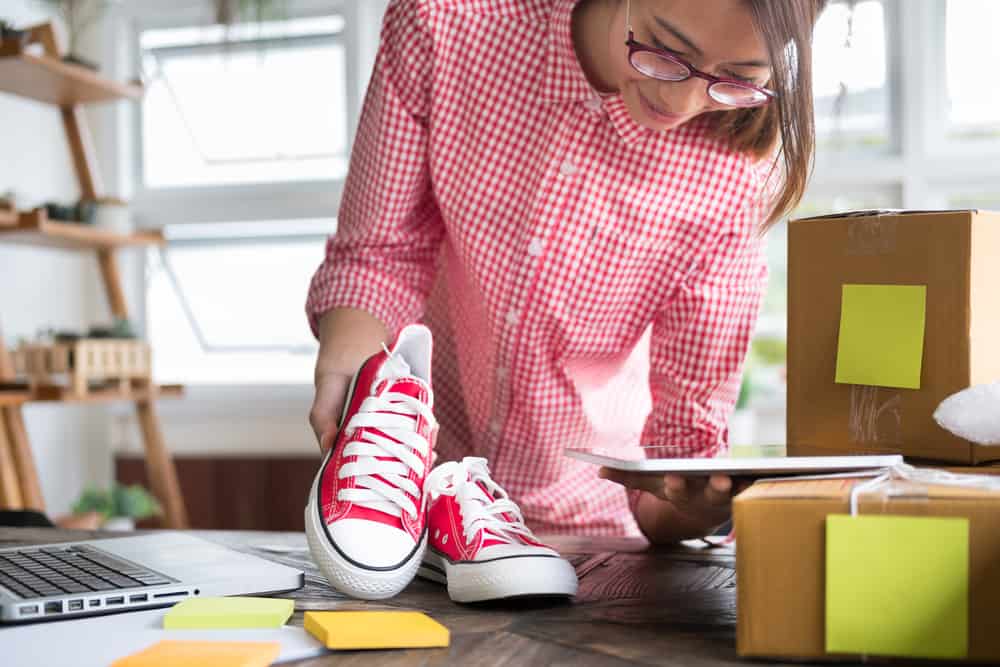 These products tend to be used, though you can also obtain new products via this platform. Essentially, it is a very effective way of buying and selling items.
How Do You Find Amazon Marketplace?
Marketplace sellers can be found when you click on a product. Towards the right-hand side of the screen will be a section entitled 'Other Sellers on Amazon.' This will be a list of third-party vendors that are offering the same or similar products.
In some situations, these sellers will be able to sell products at a lower price than Amazon itself. However, one thing to consider is that these items may have been previously used.
Amazon Marketplace will list the price of the item, the name of the seller, the quality of the product, and seller reviews.
How Do You Become A Seller On Amazon Marketplace?
This is a relatively quick process to sign up to. Prior to this, you should think about whether you really want to get rid of your items.
If you are looking to sell items on Marketplace you will first need to go to Amazon's website. Once there, you will find an option to 'Sell on Amazon.' If you already have an account with Amazon, you will be able to progress with your application.
If you do not have an account, you will need to create one. This can be done fairly quickly and will only require you to enter a few simple details about yourself.
Once you have completed this, you will need to select what area of product you are keen to sell. This is something to consider before you set up your account. Then you will need to enter the details of the specific items you want to sell.
Final Thoughts
To conclude, you can trust newly launched sellers on Amazon. Most sellers are legitimate merchants who are merely hoping to sell unwanted products. There are some ways of seeing if a seller is reliable. Of course, new sellers will not have reviews.
Unfortunately, this can make trusting sellers much harder. Regardless, there are ways of testing whether these sellers are legitimate, as listed above.
If a sale does not go to plan, you can trust that Amazon will be able to sort it out. This is why Amazon Marketplace is a safe platform to buy from since you know that Amazon will be able to help you.
The submission process is quite straightforward, so in these worst-case scenarios, you will still not have to worry.
Related: