For people looking to leave behind the old 9 to 5 jobs and follow their dream of owning their company, the Amazon FBA business might be the perfect first step. To take the step that will make you a successful Amazon FBA business leader, you are going to need someone to guide you along the right path. 
After exclusive research on various paid and free courses, we have concluded the best to date has to be the Kevin King Amazon- Freedom Ticket course. Now called Freedom Ticket 2.0 and comes free with Helium 10 platinum package or above! 
Freedom Ticket Course And Review
Kevin's Freedom Ticket Course is concentrated on the Amazon business world and everything a first time venturer needs to learn to keep their business afloat and successful. The course has 8 weekly modules and 60+ lessons. It also includes a total of 21 hours of training with about 22 bonus chapters in the form of webinars and Q&A. 
You will also be provided with study notes which are extremely detailed, and over 30 handouts and slides for you to do a quick review.  You might think that 21 hours is not enough, but with Kevin King it is. The business expert is a direct person who focuses only on the course material and is known to have a clear and straightforward  teaching style. 
The best part of the course is its interactive nature. The content is brought to you in a classroom from a studio where it is filmed live. This way, you will become more invested and attentive to your studies. Despite being a digital course, it feels quite alive. You also get the chance to see 15 real products from Kevin time to time and not just products from demo accounts. 
If you were to compare the course with other business courses on Amazon, you will find that most customers who have tried out several courses are willing to vouch for Freedom Ticket course as the best one. It is the most appropriate for people who are new to the Amazon FBA journey and haven't found the right course for themselves yet. 
Even if you already have products that have started selling well on Amazon, you can still learn quite a lot from this course, especially if you are looking to boost up your sales and want to make sure the business isn't going downhill anytime soon. 
According to people who have completed the course, the most valuable and helpful part of the course was Kevin's explanation of his approach to picking a product to invest in. Kevin King's method is known to be quite unique and seems to be different from other Amazon business sellers and how they decide on the product. 
While the metric system he uses for product picking is quite interesting, it is not to say it's completely foolproof. However, as long as you don't get too closed up on the product picking part and forget to follow the other instructions, you should be fine. 
Kevin King also takes the time to go into detail on the best method of creating conversion for one's business. The module for promotion, advertising and ranking is also quite interesting, keeping in mind Kevin King's previous experience in the promotional side of the business. For someone looking for methods to launch a product or wanting to relaunch a previously failed product, Kevin has lots of good ideas to provide you. Now absolutely free with Helium 10!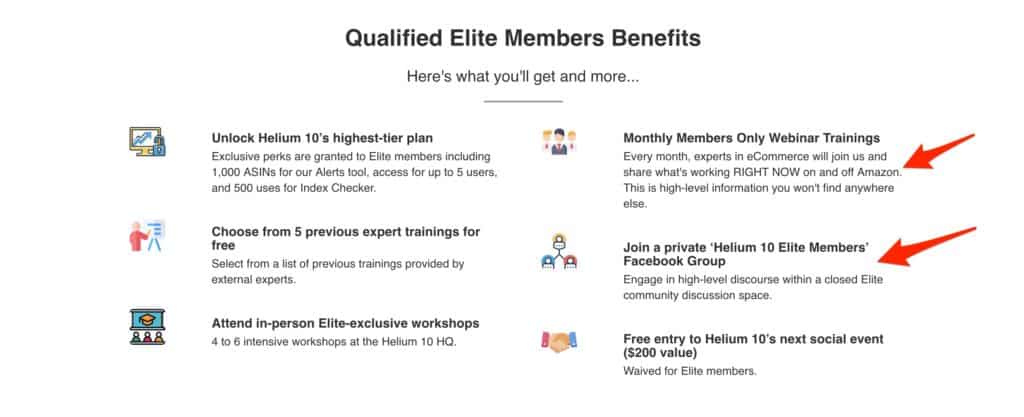 Who is Keving King and what makes him such an expert on the Amazon business front? Kevin King is one of the most successful entrepreneurs in America, who started on the e-commerce front back in 1995 with his own online product site. By 1999, he began selling stuff through Amazon and Ebay as well. 
Continuing on this independent path for 30 years, he has made a name for himself enough to be listed under the Top 40 Direct Marketers under 40 by Target Marketing magazine. Several reputed journals such as the New York Times, USA Today, The Wall Street Journal have quoted him on various occasions. He also made guest appearances on shows like Lifestyles of the Rich and Famous, Inside Edition and Entertainment Tonight and spent quite a bit of time touring 90 countries. 
He's heavily involved in his trade, and takes care of a product right from the beginning, when it was first suggested to until it is introduced in the market. Amazon was greeted with 5 private level brands from him in 2015 alone. By 2017, he has grossed $3,000,000 from those brands. His own private e-commerce site sells Amazon products and recently, he has even taken Walmart under his wings. His expansion isn't limited to America either as he is able to make money in Europe selling books as well. 
The AM/PM  podcast  host has compared Kevin King to an  encyclopedia whose knowledge of Amazon and the marketing world is boundless. This is quite a compliment coming from a person of Manny Coats stature, who has been developing his online business since 1999 with TwistedHumor.com. For over 14 years he has been involved in the production of largely successful companies related to online marketing and sales and even PC software. 
By 2015, he forayed into the Amazon Private Label business after careful consideration and research of the profit and risks involved in this world. Hardly 9 months into the Amazon private business, and Manny had already made $1,000,000. He made the most of the online marketing tactics he had gained from 16 years of managing the online business and mobile games he helped launch into the market through aggressive search promotion. The first AM/PM Podcast by Manny Coats was released on December of 2015. 
No matter how much we praise Kevin King's Freedom Ticket course or what opinion other customers have on the course, the ultimate decision lies with you. You are in no way obliged to take the course or like it. However, if you are looking to expand your private label business, you are surely looking for ideas and this course could get you a lot of it. 
Kevin King understands that the course can be a big investment for some people. This information has led him to not only offer a 30 day money back guarantee scheme but also a 2 hour free Webinar for anyone looking to enroll in the course. 
In these short 2 hours, Kevin King focuses on Home-Run Product Research, Money-Saving Sourcing Tricks and Triple Reviews To Increase Sales. As the names suggest, on Home Run product research, Kevin provides a to the point game plan for finding products that are in the niche genre, but can be a great investment once they become popular. 
On the Money-Saving sourcing tricks front, he teaches some trade secrets used by Amazon sellers to save their time and money in their business. The Triple Reviews section will teach you how to triple the amount of reviews on your products and your entire business through legitimate ways that are in no way false claims or forced. 
Illuminati Mastermind– Now Called Helium 10 Elite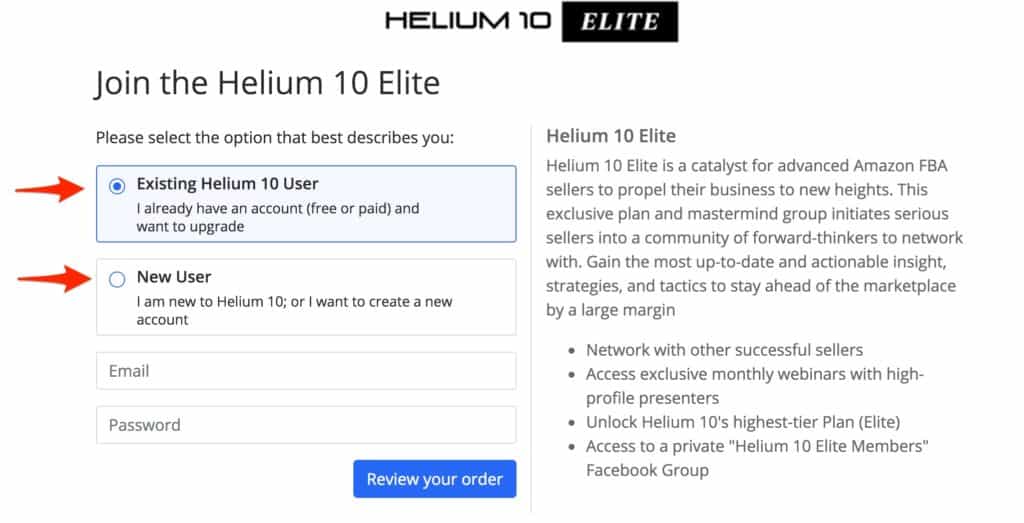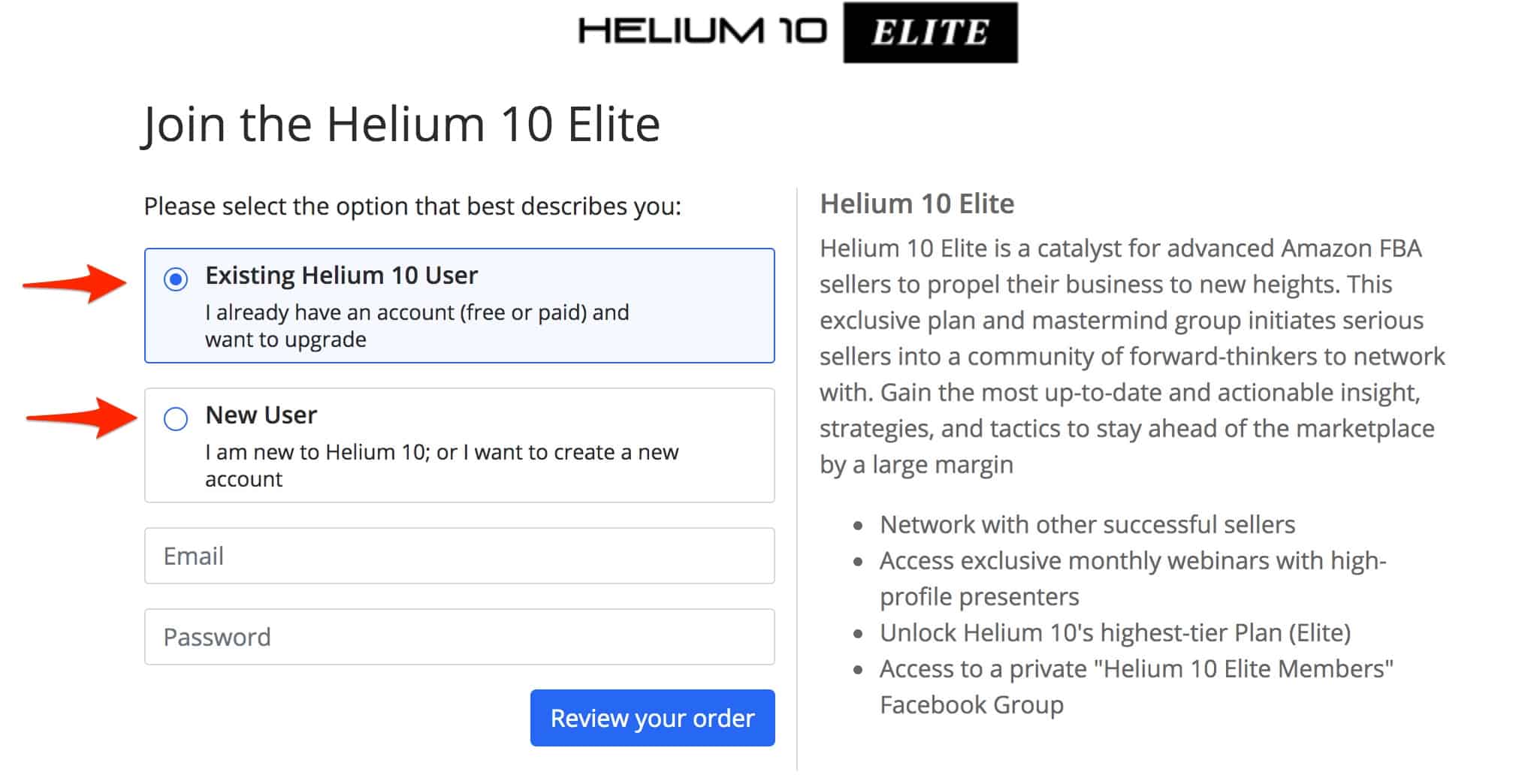 The AM/PM podcast is not the only thing Manny Coats is involved in. Along with that, he is the founder of one of the best all-in-one suite software used by many Amazon sellers. Helium 10 is the product of Manny Coats' investment in a team full of many talented engineers. 
The entire point of the Helium 10 software is to give old and new Amazon sellers a chance to expand their business by implementing all the right tools. Even Kevin King is known to recommend tools from the Helium 10 Elite software. 
If you attend the Helium 10 training workshop, you will learn that it covers ideas on how to source your products without making use of Alibaba and the kinds of split testing you need to do before you decide to list your product on the site. The tool also helps you rank up your conversion rate, by mainly focusing on  the keywords used by your competitors to give you an idea of what you need to do. 
Other perks of the Helium 10 software involves the opportunity presented to network with other successful sellers on Amazon, allowing you to exchange ideas or invest in a product together. You also get access to monthly webinars conducted by professionals in the market. On the Helium 10's highest-tier plan, which is the Elite plan, you will also gain exclusive content and can join the highly private "Helium 10 Elite Members" Facebook Group.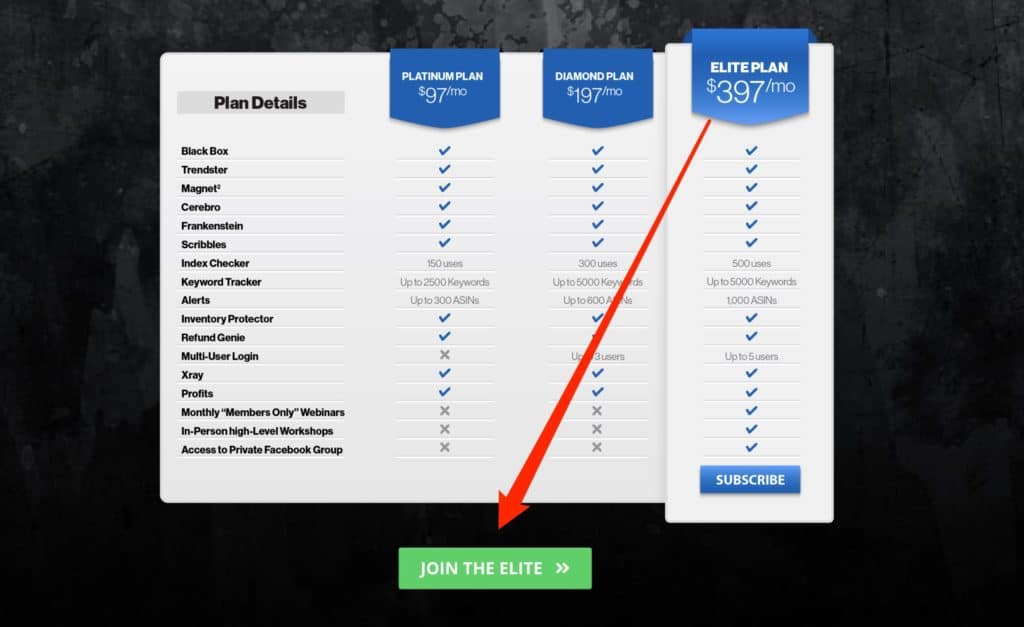 Kevin King Conferences and Seller Sessions
Kevin King has attended many conferences around the world and is revered by the audience as one of the top private label speakers. His sincerity can be felt as the man isn't someone who offers empty advice but regales you stories of his true experiences and points out the best plans for you. 
He has attended many conferences including the Global Sources Summit, Billion Dollar Seller Summit and more. If you attend any one of his meetups, you will be filled with a new sense of pride in your work and the will to do better. 
For people who do not have the time to attend conferences in person but wish to learn more from Kevin King's experience, you can do so through his seller sessions. You will find the podcasts on Youtube from the channel Seller Sessions. 
Along with other successful Amazon sellers, Kevin King is now a famous figure on this channel. He makes it a point to teach other marketing hacks on Amazon and brand analysis. In fact, once you listen to his seller sessions, you will be tempted to attend in person meetups at any cost! 
Kevin King Podcast – AM/PM Podcast
While Manny Coats is the designated host of the AM/PM podcast, Kevin King is known to be a frequent visitors. On these podcast sessions, Kevin King has provided almost hour long, and at times even longer, insights into what beginner Amazon FBA sellers need to do, how to pick products or what to do before launching a product and all the tools and tactics you need to know in the business. 
Kevin King is quite popular among podcast holders on the Amazon business front, but his favorite seems to be the AM/PM, hosted by Manny Coats. He goes into great details in these sessions. In fact, Kevin Rizer, holder of Private Label Podcast, suggested that viewers grab a pen and paper before listening to him because the man is a fountain of knowledge who likes imparting it. 
Kevin King's conferences not only include advises on the Amazon selling business, but he also provides mini training sessions for the attendees. While his in-person training sessions aren't as frequent as his webinars, just attending one 45 minute workshop can propel you forward over your competitions in the game. The training sessions depends on the kind of seminar you attend and the subject he focuses on, but you are guaranteed to walk away with new found knowledge on product picking and money saving, along with promotion and conversion from google. 
The original price for the Freedom Ticket course is \$4997. However, as of now, you can get the course for FREE! Thats correct you did read that right. If you purchase the Helium 10 software suite of tools from the Platinum package or above you will receive the freedom ticket absolutely free.