In recent years, Amazon has become the largest e-commerce marketplace in the world, generating over $470 billion in sales throughout last year alone. Increasingly, ordinary people are looking to tap into this captive market, and learn how to sell on Amazon, and grab a piece of this financial prize.
For those keen to sell, there are two options available on Amazon: FBA (Fulfillment By Amazon) or Marketplace. The former allows you to ship directly from your warehouse, while the latter requires you to fulfill orders yourself.
No matter which option you choose, there are a number of requirements and regulations that you will need to meet – and this includes having the correct paperwork to get started.
To help, we have put together everything you need to know to get started with selling on Amazon, and the documents you will need to gather to kick things off – let's get started!
Types Of Selling On Amazon
Before starting out, it is important to understand what type of seller account you want; whether you wish to go down the FBA or Marketplace route.
Amazon's Fulfillment by Amazon program gives small business owners access to its massive platform, enabling them to take advantage of the many benefits offered by Amazon's growing network of sellers.
In contrast, the Amazon Marketplace allows third-party businesses to connect directly with consumers through their website by offering products for sale directly through Amazon's own online storefront.
Fulfilling Your Orders – Which Route Should You Take?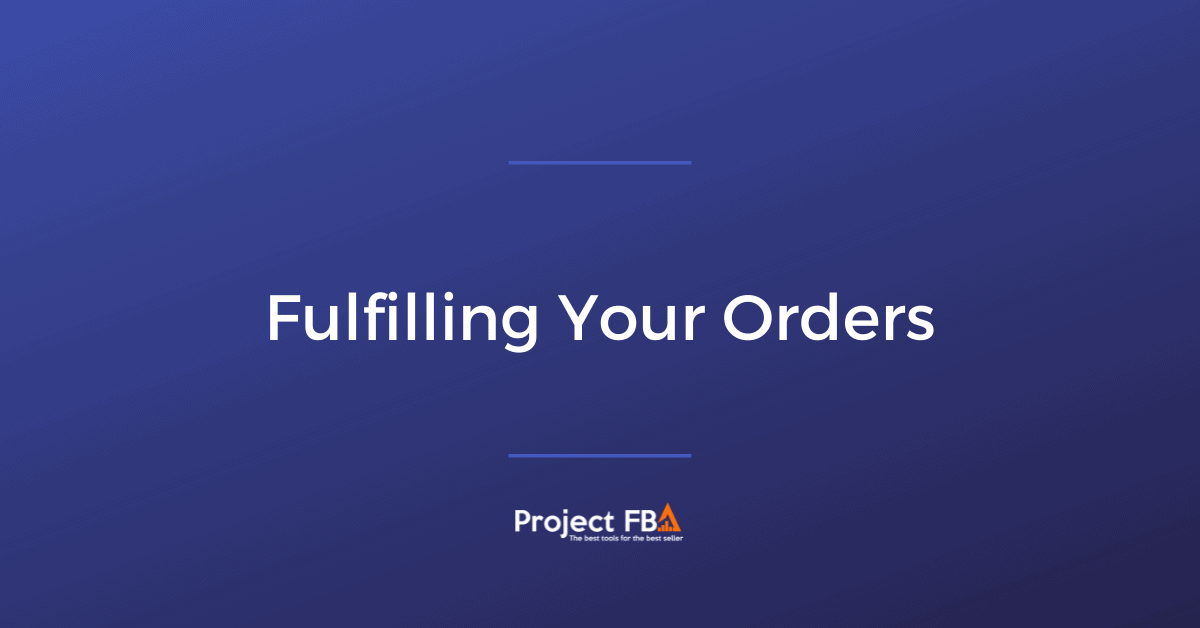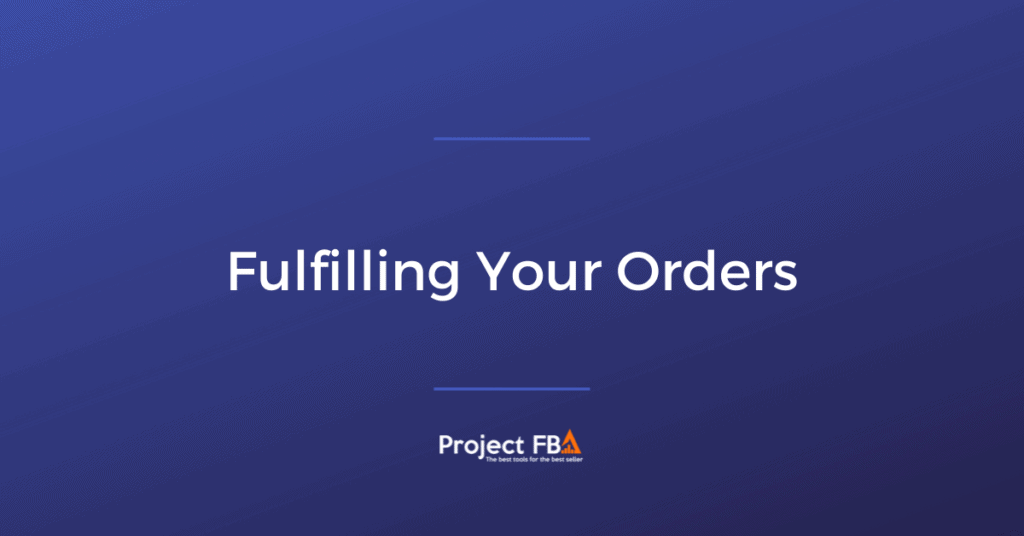 The first decision you will need to make when deciding which route you should take involves choosing between an FBA or Marketplace Seller Account:
If you were previously a manufacturer who sold directly to customers via a website, you may be better suited to work as an FBA seller, where you can simply pack up all of your inventory at your warehouse and ship orders to customers.
In order to do so though, you must fulfill each order yourself – meaning you must physically deliver every item purchased and ensure all returns are processed.
It does not automatically follow, however, that you will receive 100% of your profit margin as Amazon takes a certain amount of commission for any transactions handled through its site.
If you were a consumer-facing company before venturing into e-commerce, then you could benefit greatly from working through the Amazon Marketplace.
For example, if you sell children's toys, you might already run a Facebook page promoting your brand and products, and therefore would be able to build up a customer base within minutes!
Once your followers start following you, they will increase your organic reach as well as provide additional traffic to your Amazon listing.
As an added bonus, this means more potential buyers visiting your store rather than Amazon, giving you greater visibility and exposure.
Your Amazon Account Types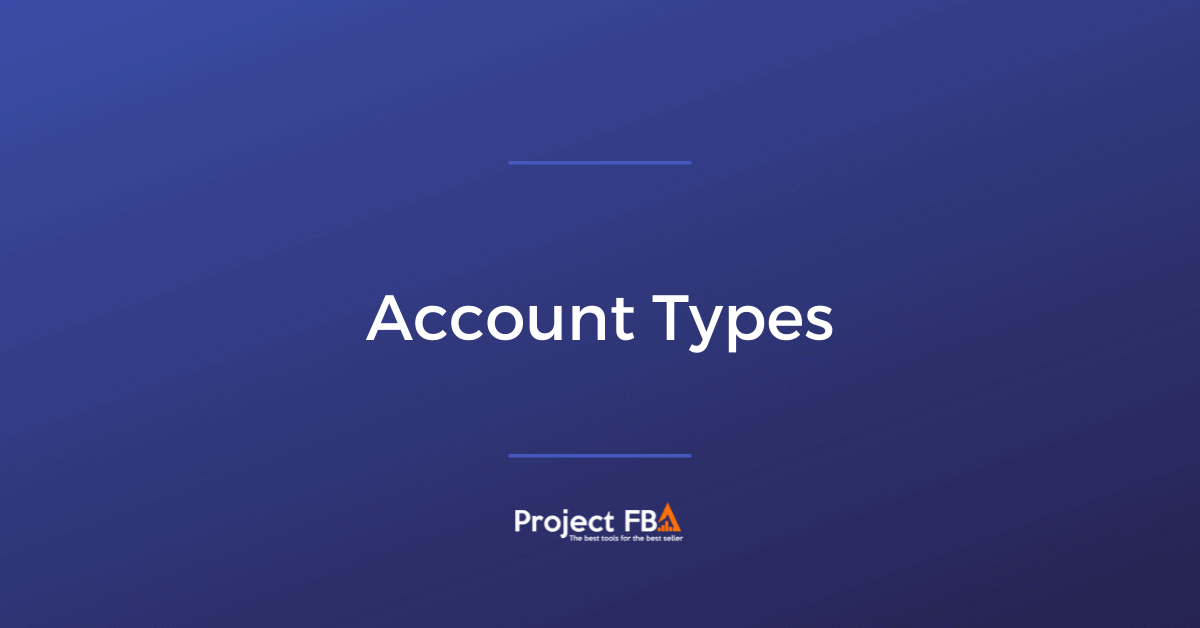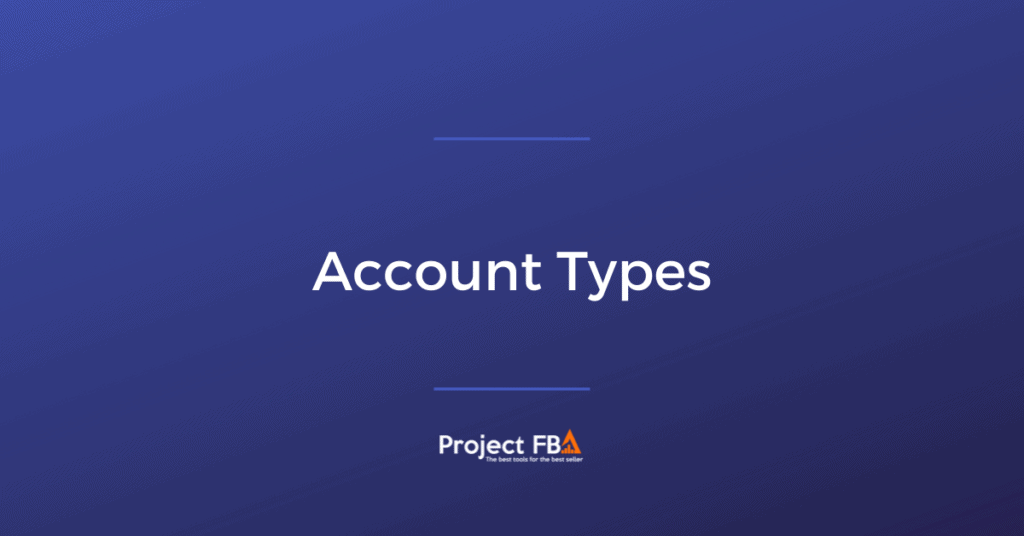 As well as knowing whether you should opt for an FBA or Marketplace account, you will also need to decide what type of Amazon Business account you require to complete your tasks:
A Retail Store
This is used for a retail business such as a clothing store, toy shop, bookstore, etc. and requires a physical location.
Wholesale
Used for wholesale retailers such as grocery stores and pharmacies
Dropship/Ship From Asia
If you are selling internationally, this type of setup enables you to have a centralized warehouse in China or other Asian countries where you can drop-ship products directly to individual customers worldwide.
Vendor Fulfillment Center (VFC)
Similar to drop shipping, but instead of shipping products to individual customers, these are set up to fulfill orders placed by Amazon itself. Therefore, you don't collect any money upfront but rely entirely on Amazon paying out commissions once items are fulfilled.
However, unlike drop shipping, you only stock a limited number of different categories, and therefore cannot use this service to build up lots of stock.
Amazon Global Trade Station (GTS)
This option allows you to open your own logistics center, based either in the United States or abroad depending on where you choose to operate, to help customers import/export goods.
Amazon Locker
Allows customers to purchase eligible merchandise from one of several retailers and pick it up from your designated locker facility at their local Amazon Warehouse.
When placing an order with the retailer, you'll pay the cost for having your products shipped to the locker location, and the vendor pays the remainder of the freight costs.
The best option will ultimately depend on the nature of your business, as well as your future aspirations and goals.
Documents You Will Need To Start Selling On Amazon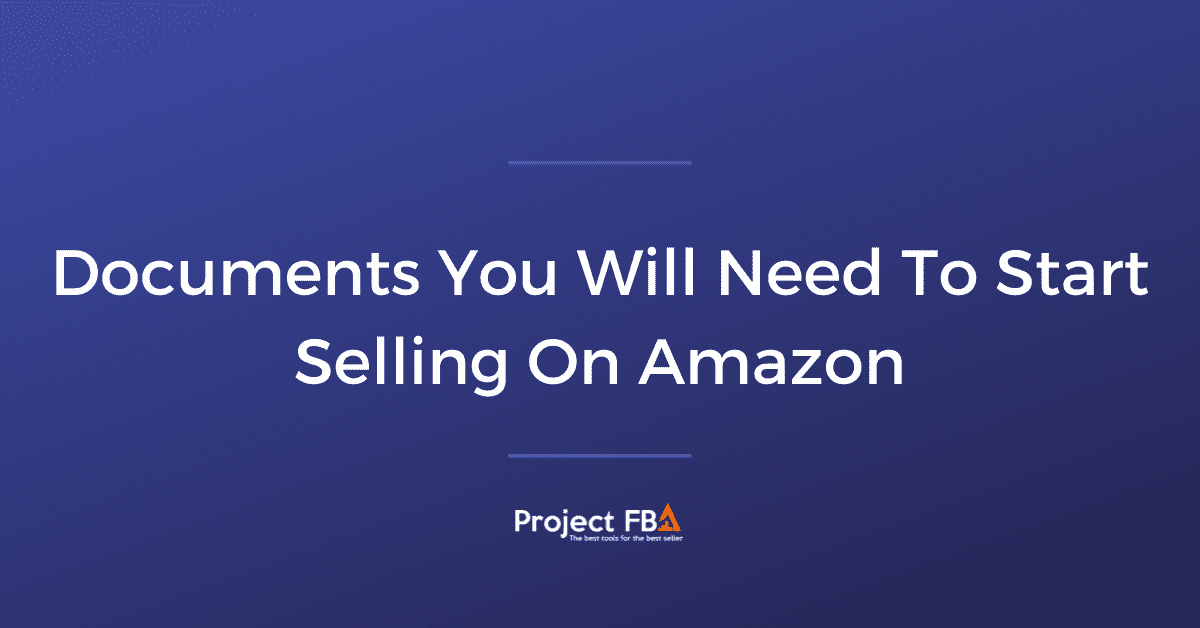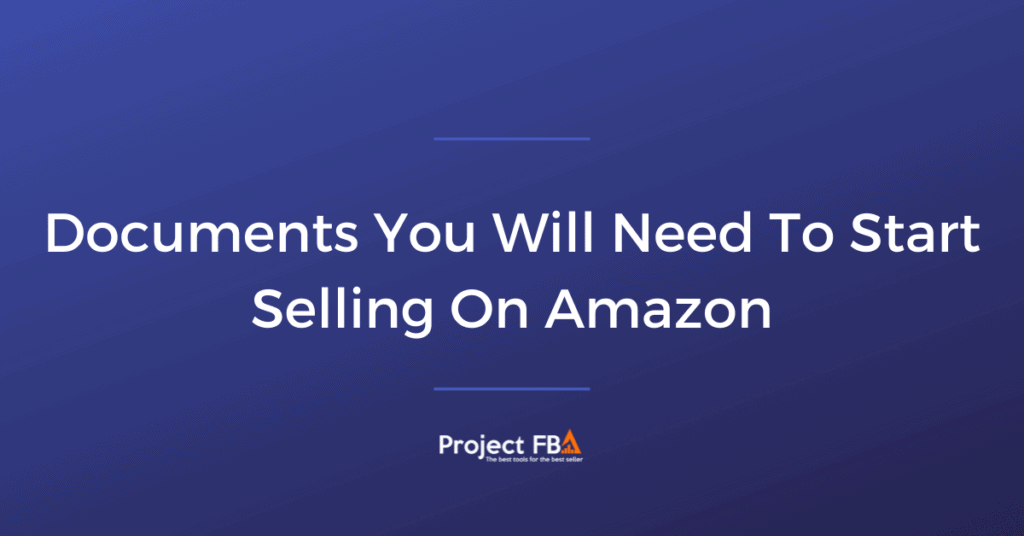 As we mentioned above, there is no shortage of documents that you will need to obtain if you plan to start making money by selling on Amazon.
While some vendors may tell you otherwise, these documents actually do not cover every aspect of the process. Instead, they only serve as the initial means of verification that you qualify to start selling on the site.
You should therefore focus on obtaining these documents first, as you will then need to obtain additional information to ensure that you are eligible to continue with your new journey.
Business Information
The first thing that you will need is your business information – this is its legal name, the address of operation, and any contact information.
You will also be required to provide an email address for the account – Amazon sends a number of important emails, so this should be a priority.
Credit Card
In order to register as a seller, you will also require a credit card that is internationally chargeable, and this will need to be connected to a valid billing address, or it will be automatically canceled by Amazon.
Business License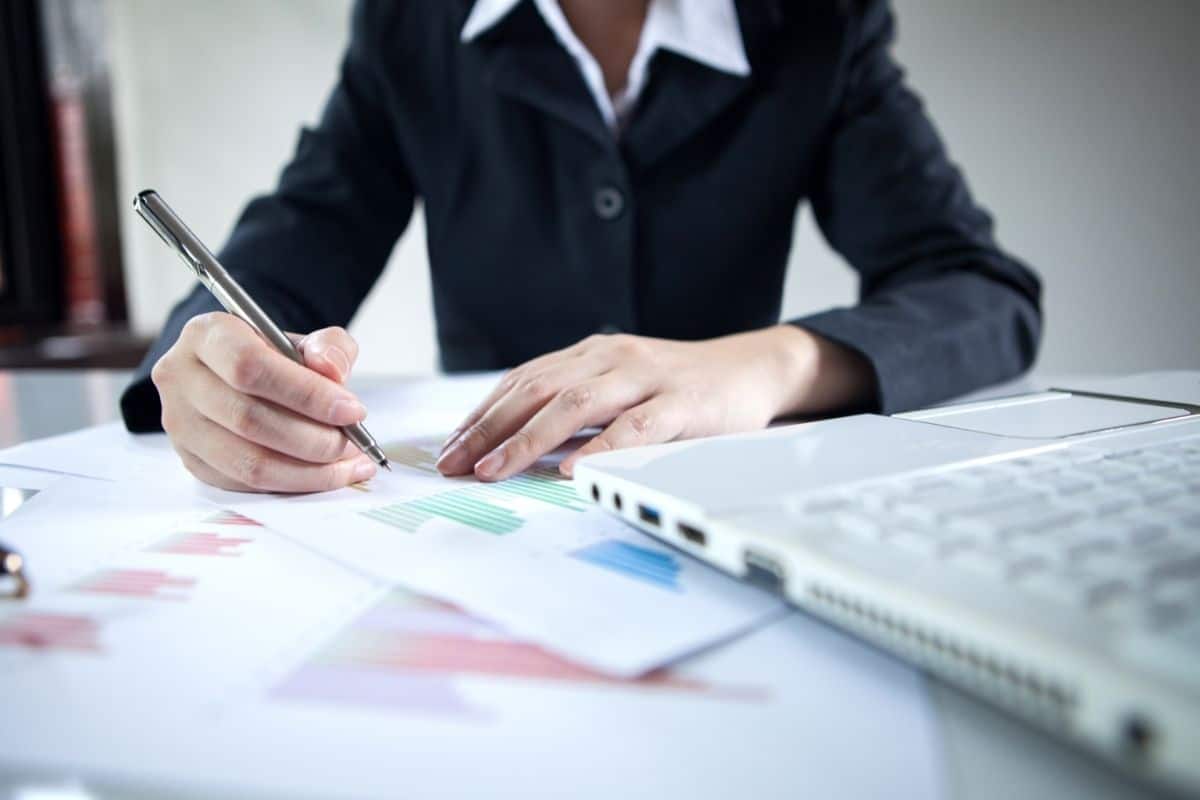 This is perhaps the most basic requirement of any kind of business, but one which can be easily overlooked as a part of the overall process.
If you are planning on running an established business, you are required to register your company and apply for a state-issued business license before attempting to sell on Amazon.
If you decide to set up an unregistered business like a side hustle or home-based business, you will still require a valid business license.
In both cases though, you must keep your business license current at all times. To check where you live, visit your state's Department of Revenue website.
Tax Identification Number
Your tax identification number, including your Social Security number, serves as proof that you are who you say you are when listing items on Amazon.
It will also act as a reference point if anything were ever to happen to your tax file details, such as a change of address.
Therefore, you should make sure that you are able to find your tax ID number somewhere on your personal filing documentation.
If not, you should reach out to the government agency responsible for handling your taxes, so that they can send you copies of all relevant documents. This might include your income tax return and other filing reports.
Proof Of Identity
This refers to a form of identification that contains important background characteristics relating to you and your family members. These include your name, date of birth, social insurance numbers, and more.
The best place to get such forms of identification is your bank or financial institution. They will likely have a list of acceptable IDs and you should be able to pick from this list before providing your requested information.
A passport or driving license may be accepted here – you will need to check the terms of your geographical location for exact clarification.
Business Address
You will need to provide proof of the address that your business operates from – this may be the same as your home address, or refer to a separate business premises.
Utility bills tend to be a good way to demonstrate this, so make sure that you have a few examples.
Bank Statement
In addition to keeping copies of your own finances, you will need to keep copies of the statements of any accounts that belong to you personally. Keep these documents in a file near your other personal records so that you can easily retrieve them when needed.
Property Tax Receipt
If you plan to list items on Amazon that relate to real estate, it's crucial that you keep official documentation proving ownership of that property.
In most cases, this includes tax receipts. You are free to use these documents however you see fit, but Amazon wants to see a copy that includes the property number and year of purchase.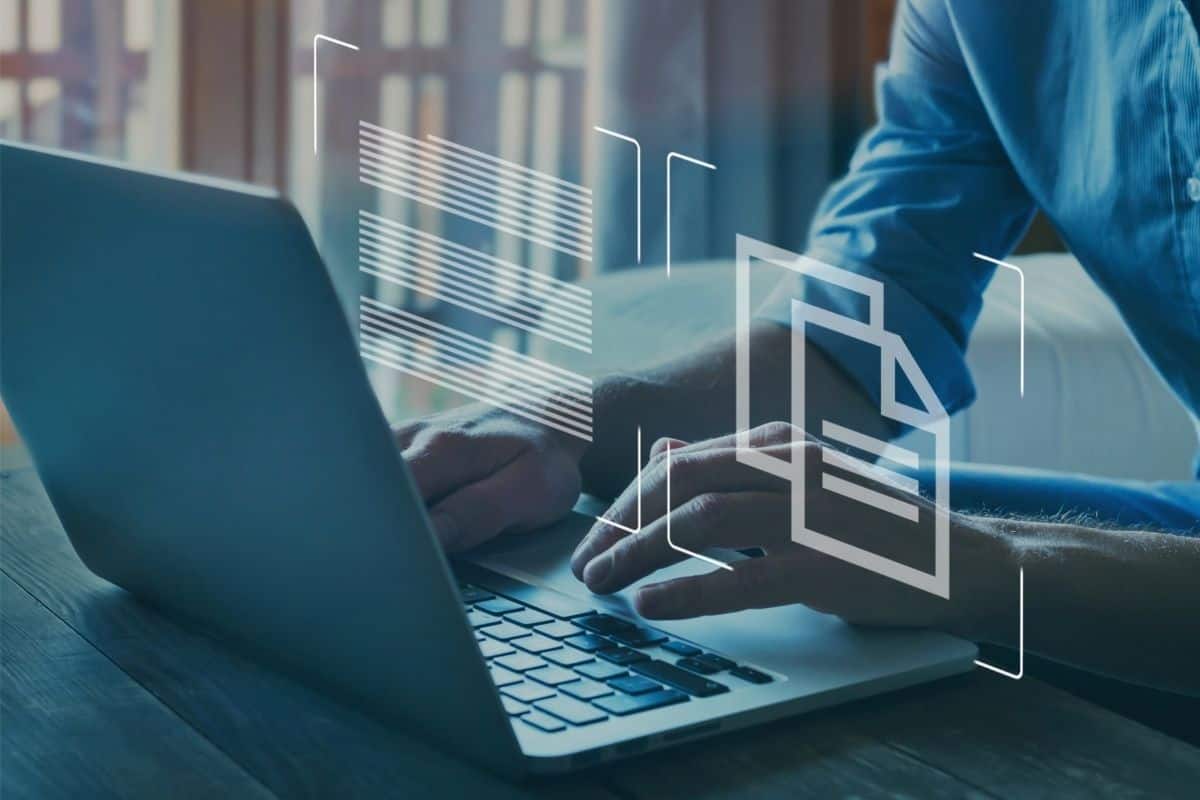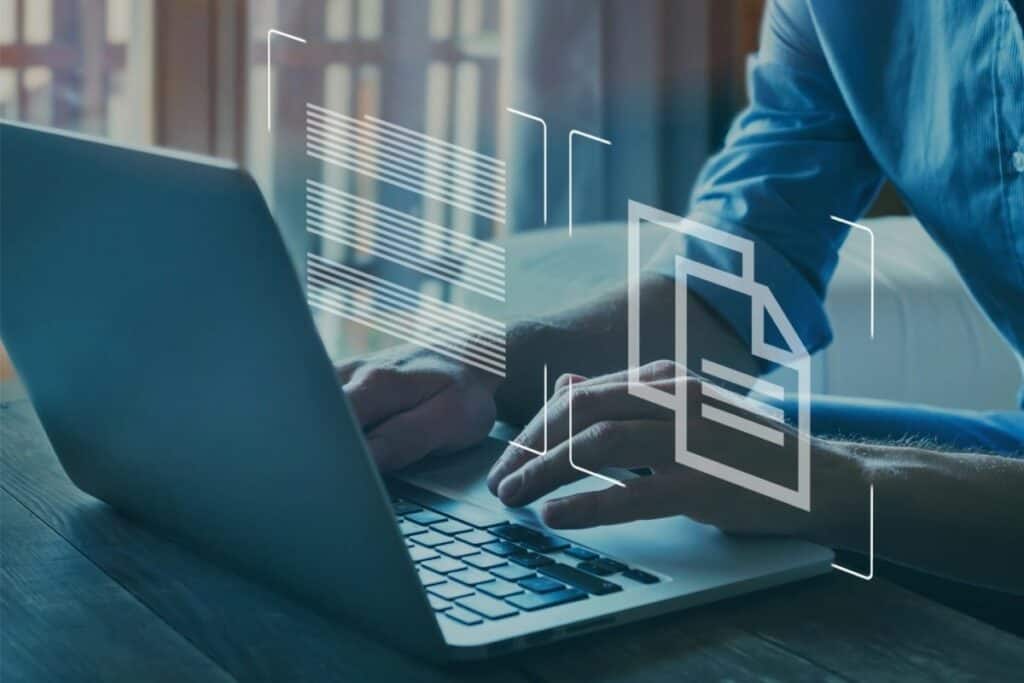 Insurance Policy
When selling products through Amazon FBA, you will require proof of liability insurance. This means that if someone were to try to sue you and win damages, you would be covered.
Most businesses don't carry this kind of coverage, but you can usually pay monthly premiums for it.
Sales Tax Returns
All states except California require seller-paid sales taxes to be filed with the government. You should keep a copy of each report that you send to Amazon, and send these reports along with your invoices when submitting those first three months of sales.
Certificate of Origin
In some cases, a certificate of origin may also be required – this document shows that you manufactured the product shipped to Amazon, and it is signed off by an authorized representative who has inspected the workmanship.
Final Thoughts
While getting started as an Amazon seller may take a little effort, this is an income stream that can reap you benefits in the long run, and so it is well worth taking the time to ensure that everything is in order, allowing you to get started on your profit in no time!
For further info check out Amazons own guidelines.