Want to build an Amazon business from scratch? Then you might be aware of just how difficult Amazon retail sales can be. Creating a business model, building monthly sales, looking for future growth — it isn't easy to do.
To streamline the process, you may consider investing in an Amazon coach. This direct coaching opportunity can reveal to you Amazon secrets, so you can establish yourself as an Amazon seller.
But are Amazon coaches worth the investment? Read this guide to find out.
What Is An Amazon FBA Coach?
Amazon coaches are mentors or training courses, designed to teach you how to navigate Amazon selling, grow your business, and maximize your profits.
As well as this, an Amazon coach can help you to identify the dangers that often catch out new Amazon sellers. With the help of an Amazon coach, you can really make the most of the Amazon selling platform.
There are plenty of Amazon coaching courses available. Some are expensive one-on-one courses, where you receive close guidance from a seller with experience. Other courses are free, generic, and simply introduce you to the basics of the platform.
Amazon coaches are fantastic resources for new sellers, but they can also help experienced sellers who are looking to grow the business, or who have come upon some stumbling blocks.
The Benefits Of An Amazon Coach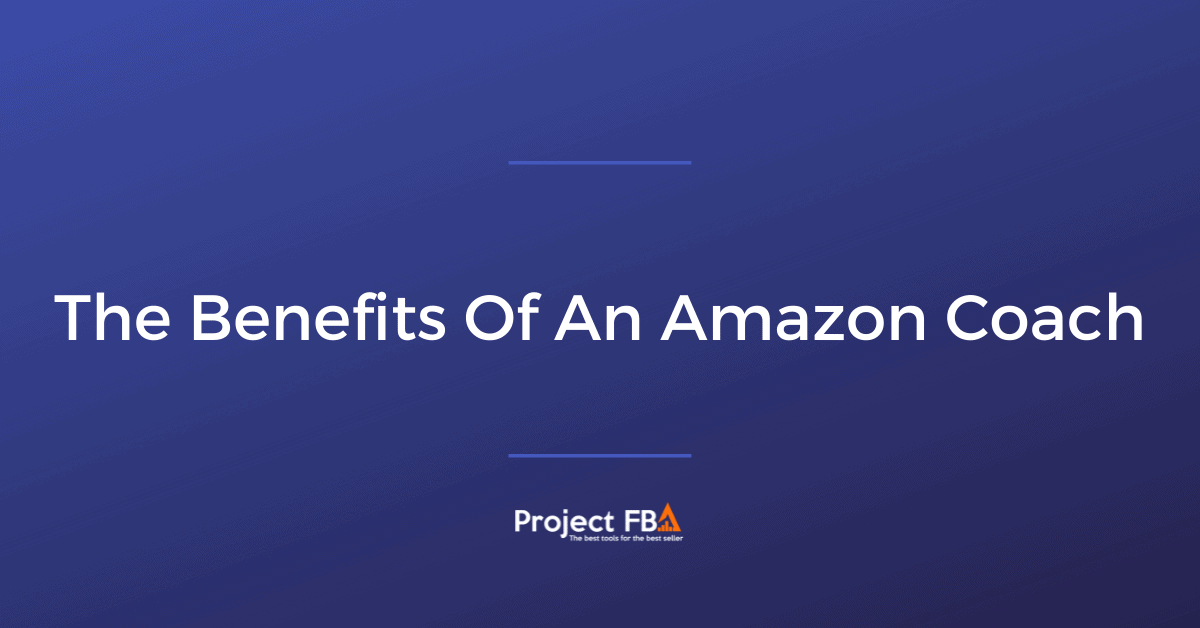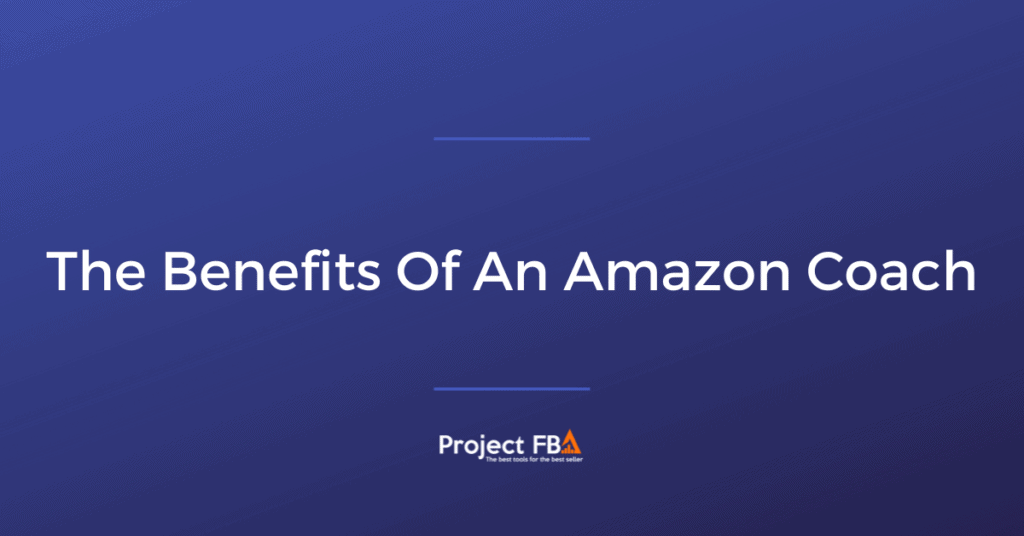 Focus Your Business
Starting off in Amazon selling can be difficult. You need to get yourself into the right mindset, choose your niche, and learn the ins and outs of Amazon FBA selling.
With an Amazon coach, there's someone by your side as you take these first steps. A good coach will help you to research your interest and find your place within the busy Amazon market.
They can help you set goals for the future, both long term and short term, and plan how to achieve them. As an outside perspective, they can help you step back, and view the bigger picture.
Importantly, an Amazon coach can help you to navigate the system, and avoid those immediate pitfalls that catch out many new sellers.
If you're serious about starting your Amazon business, a coach can help you to focus your mindset, so you can truly excel.
Navigate Risks And Dangers
A good coach will have started their own business on Amazon, and helped it to grow and turn a consistent profit. It's unlikely to have all been plain sailing.
However, in encountering problems, they will have learned to recognize and respond to danger. And this is valuable information for you to learn.
Plenty of people turn their hand at Amazon selling, and many of them fall at the first hurdle. Your coach should help you not only help you leap these initial stumbling blocks, but also set you up to navigate future dangers.
A coach will use their own experience to ensure you have an easier time getting started on Amazon.
Make Connections
There are a lot of sellers on Amazon, all doing their best to keep their business turning a profit. But if you're just starting out, you may feel isolated. This makes it hard to know where to turn when a concern arises.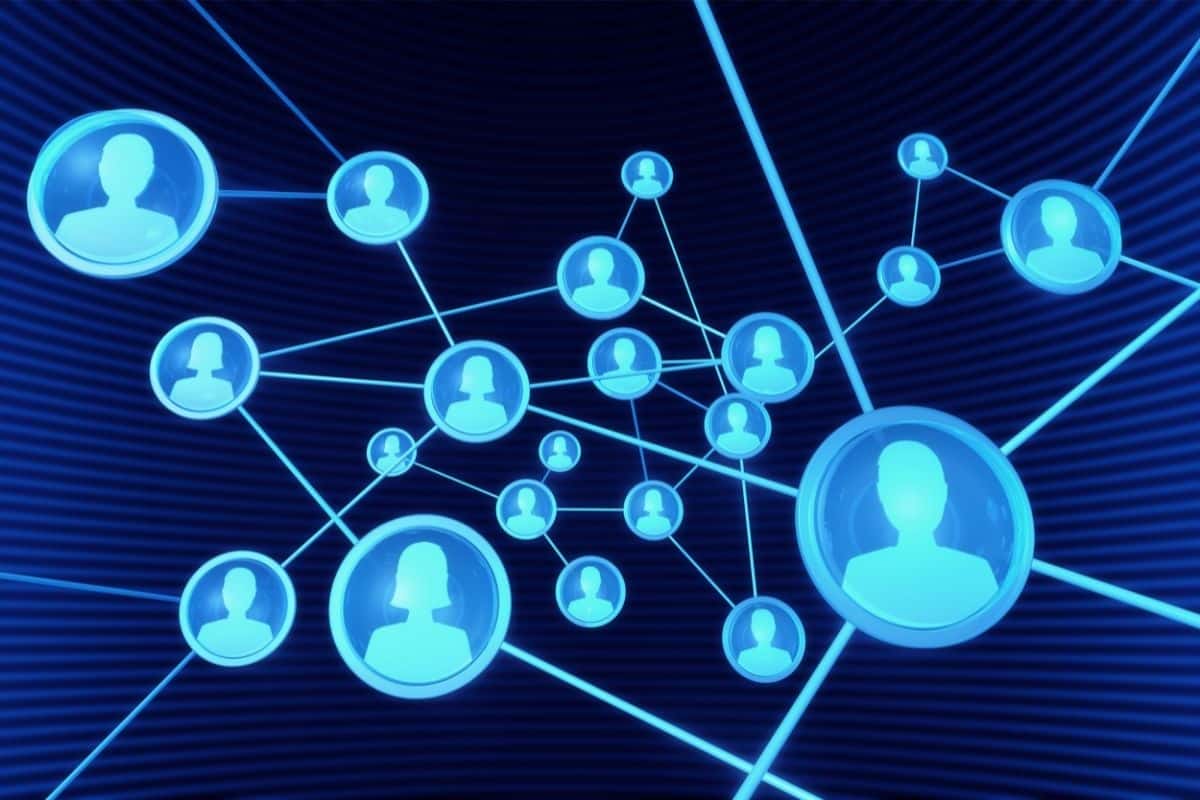 An Amazon coach provides you with a connection to the Amazon community. Here you can meet like-minded sellers, and individuals with goals that align with your own.
As part of this community, you can learn, share, and really immerse yourself in the world of Amazon selling.
When you encounter problems, you'll have someone to turn to. And, eventually, you'll be able to help those starting out to grow their businesses as you have.
Plan For The Future
A strong start to Amazon selling is a fantastic first step, but you need to work to ensure consistent income growth and sales.
Your Amazon coach shouldn't just abandon you once you have your account setup. Instead, they can talk to you about future plans, and anticipate how the business will expand.
Amazon is an ever-changing platform, with rules and regulations shifting to accommodate the market. Your Amazon FBA coach might not know exactly what the future holds, but they can help with expectations.
An Amazon coach isn't just useful for new sellers. If you've been growing a steady business but recently run into concerns, an Amazon coach can help you pick yourself up, reflect, and move forward.
What Are The Downsides Of An Amazon Coach?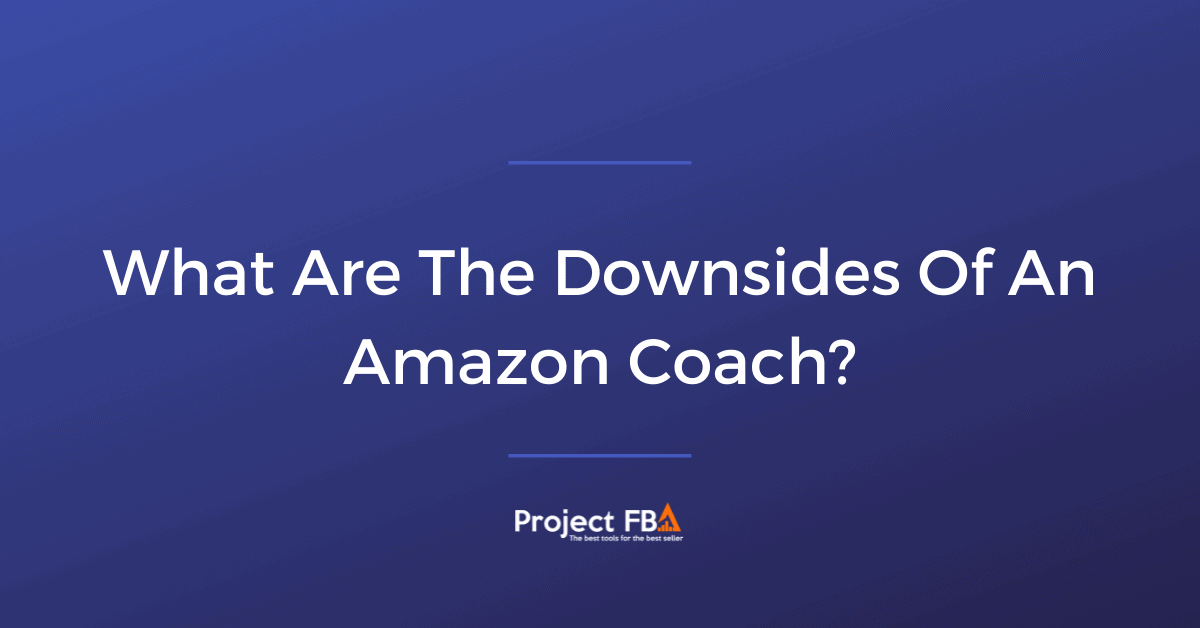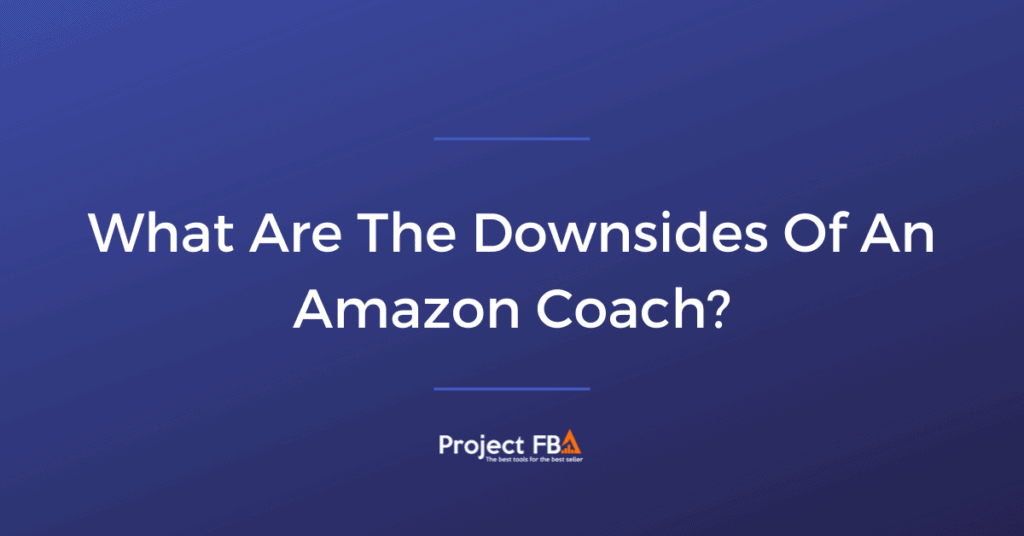 An Amazon coach can be quite a costly investment, so it's important that you understand what you're getting. Even the very best coaches are no guarantee of sales.
There are many Amazon coaching courses available, and some of them will set you back several thousand dollars.
These should be personalized courses, run by experienced sellers who work alongside you. However, depending on how big you want your business to be, it may be awhile before you start to see a big enough profit to justify the coach.
However, cheaper courses aren't necessarily better. These tend to be generic. Although they can help you to navigate the platform, they'll rarely be able to offer direct advice for your business.
Unfortunately, not every Amazon coach is legitimate. Some take advantage of the burgeoning marketplace to sell fake courses to naive buyers.
It's essential to note that an Amazon coach can provide help and guidance, but you still have to do the work.
How To Find An Amazon FBA Coaching Program
Before investing in an Amazon course, be sure to conduct plenty of research. There are lots of programs out there, and most of them claim to be the best. You don't want to end up wasting money on something that doesn't deliver.
The best way to find a good program is to ask other sellers. They should be able to direct you towards courses that they've seen deliver results.
Research the business of anyone offering a course. You should be able to see the results from their Amazon sellers account, indicating that they know what they're talking about.
When researching your course, see what else the coach offers. Do they have free pages or videos of tips and advice?
If yes, try to put some of this free advice into practice. If you have good results, then you might want to see what else this coach offers.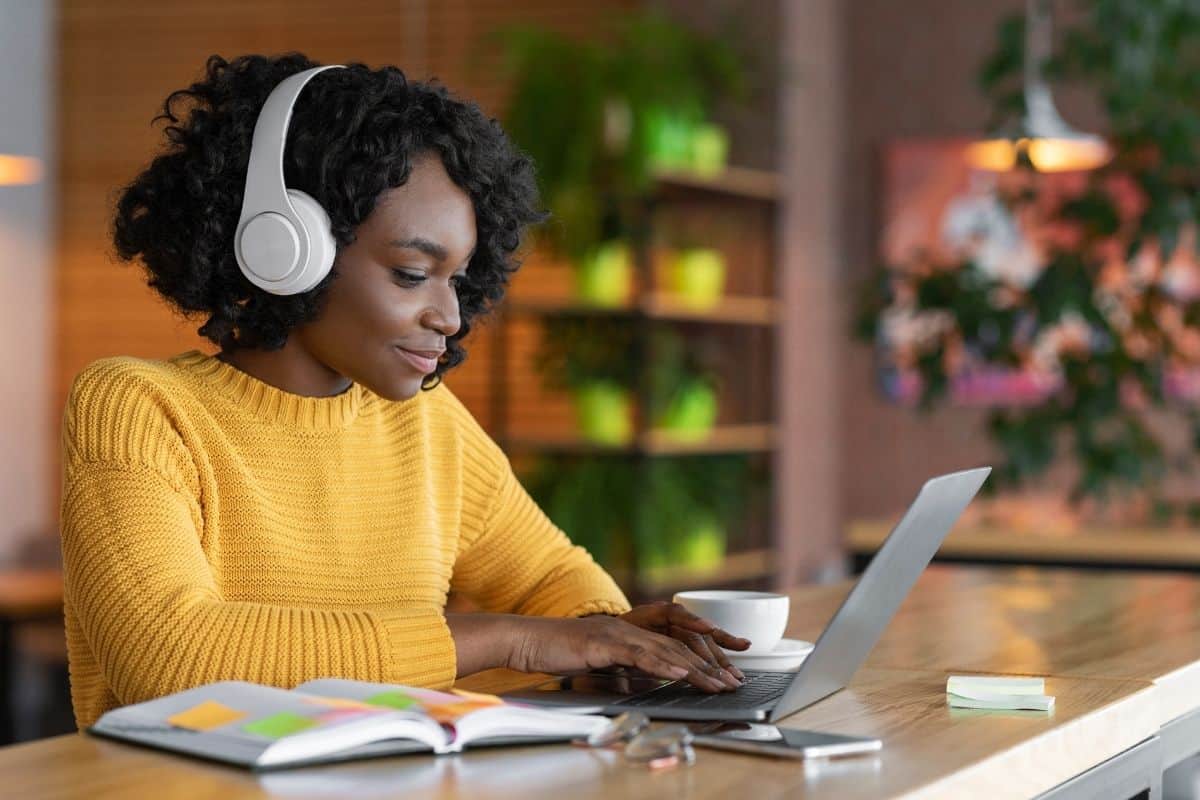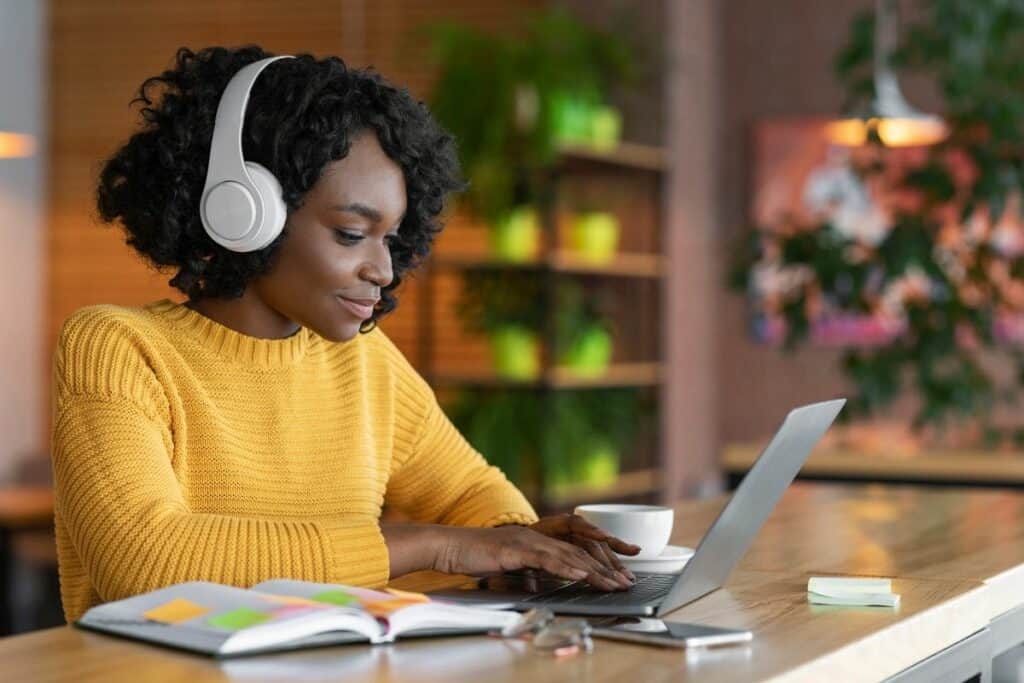 Before You Invest In An Amazon Coach
Find Your Products
You need to decide which products you want to sell. This could be anything from clothing to electronics. Without even a vague idea of the business, it will be difficult to find a suitable coach.
Find Your Customers
What customers are you hoping to reach? Know this, and look for a coach with similar aims.
Research Your Account
You don't want to pay for an Amazon coach to hold your hand through the basics. Learn how to set up your account, make a listing, and the basics of Amazon before you start investing.
Set Some Goals
An Amazon coach can help you set firm goals, but you should have an idea of the size of your business before starting.
Final Thoughts
Amazon coaching or training courses like Helium 10s Freedom Ticket can be a fantastic investment, and one that provides quick results. Just make sure to do your research before investing, so you can find the best coach for you.