Dropshipping has gained popularity in recent times.
It is one of the most straightforward e-commerce models to follow. The profit margins are low with this model, but so are the risks.
In this method, e-commerce brands take orders from the customers and send them to the vendor. These vendors or wholesalers ship the order directly to the customers. All you have to do as a seller is send the product and customer details to your vendor.
Due to these, investing in a dropshipping business is easy. You will need to bear the cost of creating and maintaining an e-commerce store. The vendor does everything from storing, packing, and shipping.
Therefore, you don't need to invest money in buying tons of inventory. Nor do you have to worry about packing or shipping.
What is Dropshipping?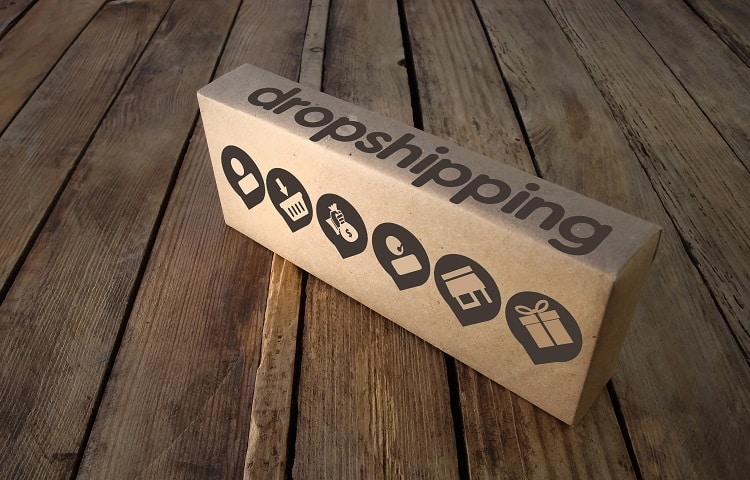 Earlier, when people wanted to start an e-commerce business, they had to consider many things.
First, they had to buy your products in bulk. The next part was storing, and even harder was shipping. With dropshipping, you can eliminate all the above steps.
Just take the order and send it to your manufacturer. The only major drawback of dropshipping is profit. You cannot sell a $10 product for $50.
However, some vendors can sell a $10 product at $15. Dropshipping may have low risks, but the profits are less too. So why do so many people go for it?
Over the years, vendors, manufacturers, and wholesalers have become quite efficient. They have begun understanding the process of dropshipping. They have become much more tech-savvy too.
Dropshipping helps you save a lot of time. You don't have to worry about packing and couriering your order. It can be started as a side business too. A lot of people are flocking towards dropshipping.
Businessmen like Tai Lopez are heavily promoting dropshipping. The process is location-independent and time-saving. You can add several products to your e-commerce store. There is no need to purchase all these products.
All you have to do is tie up with different vendors who sell the products. Considering all these, dropshipping is one of the most convenient e-commerce business models.
How Does it Compare to FBA?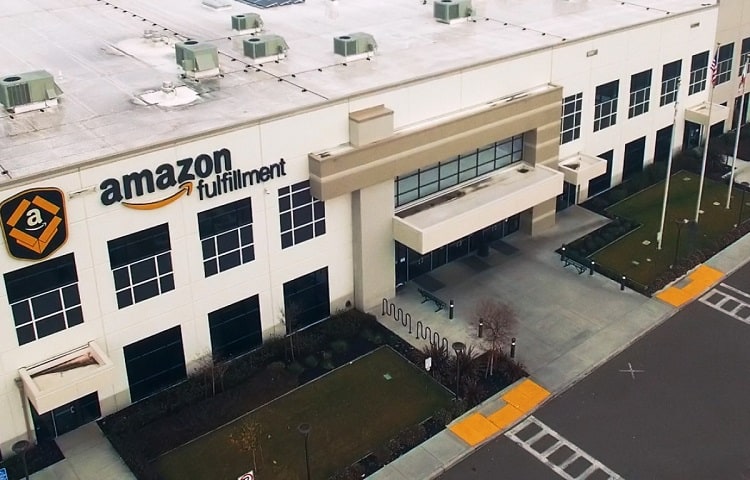 FBA stands for Fulfilment by Amazon. It is one of the most efficient services provided to sellers.
If you want to become a seller on Amazon, then FBA is for you. In the FBA method, Amazon packages and ships your order. All you have to do is take down the order, and Amazon does the rest.
Everything from storing to shipping is taken care of. Everyone knows how efficient Amazon is, as the company is highly focused on delivering on time.
Jeff Bezos always mentions the company's motto: Customer Satisfaction. Amazon aims at same-day or one-day delivery, which sustains the design. To make this possible, the brand has invested billions in creating warehouses and buying transport vehicles.
As a seller, you don't have to worry about anything. Once the order is placed, Amazon takes care of the rest. Of course, getting into the FBA program takes a little effort.
First, you will need to add FBA to your central account. Once you've done that, you will need to fulfill the specifications given by Amazon.
Next, all your products will need to have the required identification numbers. ASIN is Amazon's unique identification number for a specific product. You also have UPC, GTIN, and so on.
As a seller, you have to follow the instructions that Amazon provides for each product. Packages that do not follow the instructions may get lost in the Amazon warehouse. While Amazon uses efficient methods to keep its warehouses working fine, sellers have to do their part.
Now that we have understood the basic concepts of FBA and dropshipping let us know them in detail.
Investment Cost
Investment Cost is the first thing a seller has to consider since your entire business model depends on the initial capital.
Because dropshipping requires minimum capital, you only have to invest in developing an e-commerce website. Maintaining the website will require some additional costs, though. When creating a website, you need to purchase a domain and hosting.
You could choose an e-commerce template by WordPress or use platforms like Shopify to create an online store. On top of these, there might be some extra advertising costs to consider. Apart from these costs, everything else is taken care of by the vendor.
Sellers who go for Amazon's FBA have to purchase inventory. The cost of purchasing bulk products can be high. You will also have to invest in setting up your e-commerce store. Some vendors sell their products through Amazon.
If you are a manufacturer, you can start listing your products on Amazon. Once you become a seller with them, you can choose to opt for the FBA option. As an entrepreneur, you will have to invest in inventory. But if you are a wholesaler, then FBA is the way to go.
Risk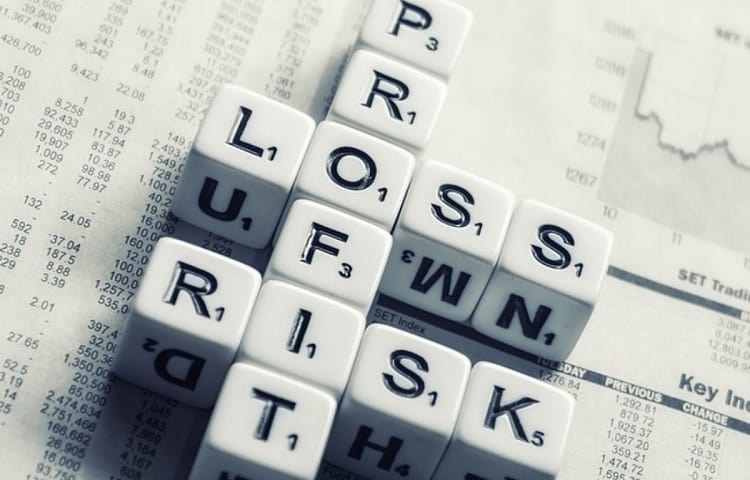 The risk with dropshipping is very low. When you don't invest money in purchasing products, you don't have to worry about losing them.
Advertising and maintaining the e-commerce store will be your only costs. The rest of the effort has to be put in by the vendor. If the product goes missing or the shipping is delayed, it will cost the vendor. However, as a seller, you will face no loss.
Fulfillment by Amazon carries a bit more risk. First of all, you have to spend money to purchase the products. Some sellers make the products themselves.
Either way, you end up investing capital from your pocket. There are multiple problems sellers face when they send their products to Amazon's warehouse.
Sometimes the products get damaged. You, as a seller, will have to bear the brunt of the damage. You might have to send in another product. At times your product might get exchanged for a counterfeit one.
When the identification numbers get mixed up, your item might get misplaced. Sellers have faced such issues when using FBA.
Profits
Sellers who opt for dropshipping have less control over the price. Since you don't own the inventory, you cannot increase the price of a product.
Your items have to be sold at a particular cost. If you increase the price, customers will find other options. A lot of vendors and manufacturers sell directly to customers. They can offer heavy discounts on their items. Wholesalers have total control over the price. That is why they can quickly increase their profit margins.
If you are a seller who uses FBA, then your profit margins will be high. As a seller, you have total access to your products. You can increase or decrease the price of your product. If you have too many items that need to be sold out, you can offer a heavy discount.
Someone who is using dropshipping cannot do the same thing. Sellers can assign competitive prices to their items. Since you buy your items in bulk, it will cost you less money. That means you can buy items wholesale at $5 and sell them at $10.
Someone who is using dropshipping cannot take advantage of the wholesale price. The vendor controls the cost of each item.
Customer Base
When sellers use dropshipping, they have to create their customer base. You can get customers by advertising, blogging, or using affiliate marketing.
Once you have a large number of customers, you can start selling to them. A lot of the leads have to be converted into paying customers. The process can be lengthy and time-consuming.
You have to have an aggressive sales strategy. If you opt for dropshipping, you have to work on getting new customers consistently.
That is not the case with FBA. When you use Amazon's FBA, you get access to all their customers. Currently, Amazon has 300 million active users. That means your product is visible to a large group of potential customers. You don't have to invest time and effort in creating a customer base.
If your item is listed on Amazon, you can start selling immediately. Sellers have to make sure that their product listings are on point. They need to add relevant keywords to their titles, descriptions, and images. Once everything is done, customers will start lining up to buy your products.
Shipping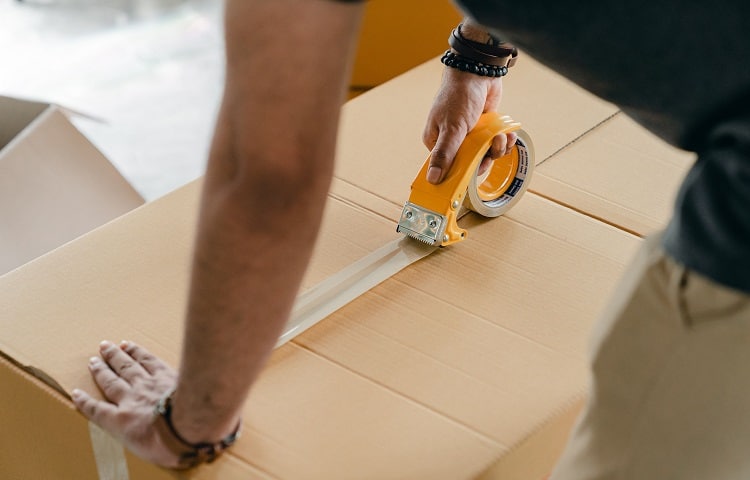 The whole idea of dropshipping is to not worry about shipping. Vendors take care of the shipping part. But they are not always reliable.
Manufacturers are not always well versed with shipping. Sometimes the shipping is delayed. Your products might get misplaced. Wholesalers may not be the best at shipping.
And since you haven't shipped the product yourself, you don't have total control over it. If a customer complains about a late delivery, you will have to get in touch with your vendor. The whole process can get confusing and stressful.
Amazon explicitly created fulfillment by Amazon for on-time shipping. Amazon is quite particular about on-time delivery. That is why FBA by Amazon is so amazing.
Once the customer has placed the order, Amazon delivers it on time. They take responsibility for one-day deliveries. If your product is listed with Prime, then a customer will expect quick delivery.
With FBA by Amazon, you don't have to worry about that. Your customer will get their product on time, which is one of FBA's most significant advantages.
Communication with Customer
Sellers who use dropshipping have total control over their customer base. Since it is your job to get the customers, you have all their details.
You can nurture your leads and answer all their questions. Sellers can also get deep customer insights. You can analyze important information, such as age, gender, and location.
When you have a good understanding of your customer base, you can advertise better. You will be able to create effective marketing campaigns. These details help you target the right customers for your products.
If you opt for Amazon's FBA, you will get access to customer details. Amazon has total control over your customer' information. Of course, Amazon does provide you with customer insights. They send search term reports and other such information.
Unfortunately, these details are not very helpful since the data is very generic. The specifics of the clientele are not disclosed to the seller. That means you cannot get hold of specific information about your clients. When you don't have crucial customer information, marketing becomes difficult.
Competition
Dropshipping has very little competition. Vendors don't have a large number of clients who opt for dropshipping. Most wholesalers don't prefer dropshipping.
The few who do only take up as mugch as they can handle. When you use dropshipping, the competition is meager. So, your product will get first preference when it comes to shipping.
Amazon's FBA has tons of sellers. The competition is relatively high. As a seller, you constantly have to worry about being the first preference. Many people might be selling the same product as you.
If you are a new entrepreneur, you will not be able to hold up to the competition. It will be challenging to take sole advantage of the service. There will always be a seller that is more experienced than you.
Customization Options
When you opt for dropshipping, customization is limited. Since you don't own the inventory, you will have to depend on the vendor for everything.
You cannot customize the items or the deals. All offers related to the products will depend on the wholesaler. With FBA, you can design as many offers as you please.
Apart from customizing your products, you can also offer multiple deals. Likewise, you can create various offers and discounts. Since you have total control over the products, you can sell them as you please.
How to Choose the right option for me?
If you manufacture your products, then Amazon's FBA is for you. Anyone who is a wholesaler, manufacturer, or vendor can benefit from FBA.
But say you are a new entrepreneur. You want to step into the world of e-commerce, then you should go for dropshipping. It is the best option for someone new to the business.
You can get in touch with the vendors and create your e-commerce shop. With dropshipping, you don't have to worry about storing, packaging and shipping.
Sellers who have control over their inventory can make maximum use of Amazon's FBA. Since they own their products, they can create as many offers and discounts as they please.
Conclusion
Dropshipping requires minimum capital. Your investment is low, but so are your profits.
It is an effective option for a first-time business owner. Amazon's FBA is excellent for experienced entrepreneurs. However, it requires a significant investment. In addition, the seller must be able to take substantial risks.
Both have their pros and cons. Before choosing one option, you should consider the following things. The amount of capital you are willing to invest and the risk associated with the investment.
Once you have these conditions in place, you can look into other details. Finally, you should choose a model that works well for your business.
Resources: